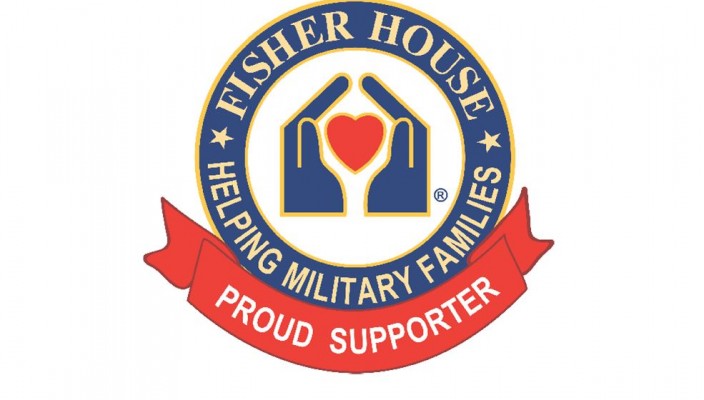 Here this week is one of our guest writers Clair Belmonte to talk with you all about Gear Up for a Cause, OpticsPlanet's current promotion and charity drive to help our nation's active duty personnel and Armed Forces veterans.
Here at OpticsPlanet, we passionately support our service members. So much so that we launched our Gear Up for a Cause campaign this month, giving our customers the chance to make a true difference in a soldier's life, and help those who fought valiantly for our country through support of the Fisher House Foundation. Every time you buy your favorite products from EOTech, Crimson Trace, Leupold, and many more, a percentage of proceeds go directly to Fisher House Foundation. In addition, OpticsPlanet will be donating a blanket percentage of ALL our sales during the promotion to further Fisher's Houses' efforts across the globe.
We've found a real winner in the Fisher House Foundation.  Recently celebrating 25 years of service, the Fisher House Foundation provides housing for ill, injured, and diseased service members and their families when they need it most. With 64 Fisher Houses currently in operation, the Foundation has drastically grown in its mission to provide military families with the housing they need within the vicinity of a VA hospital. That's why we've decided to donate a part of our proceeds – both from special promotions and daily sales – to the Fisher House Organization, with a goal of raising $40,000.
Started in 1990, the Fisher House Foundation roots trace back to a single woman: Pauline Trost, wife of Chief of Naval Operations Admiral Carlisle Trost. After watching the family of a sick soldier fly in to Bethesda's National Naval Medical Center in the mid 1970's, Trost was plagued with questions on the family's lodging options, knowing full well that hotels in the area were much too expensive to support an extended stay in the hospital. This thought stayed with her for many years, and after approaching friend Zachary Fisher with her concerns in 1990, Fisher immediately recognized that this was no isolated problem, and decided to take matters into his own hands. By the end of the year, Fisher and his wife, Elizabeth had already started two Fisher Houses.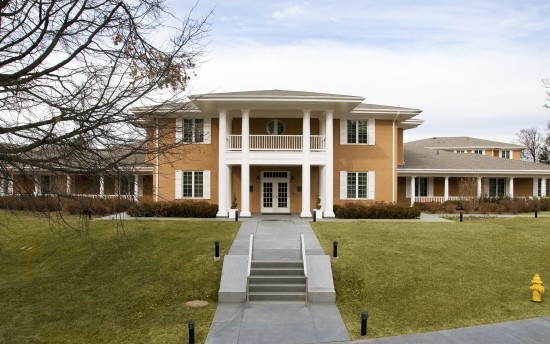 Now, with Fisher Houses near almost every major military hospital nationwide, as well as two international locations, soldiers can easily find the care they need as well as a place for their family to live throughout recovery. Each home contains up to 21 suites with private bedrooms and baths, and a communal kitchen, laundry facilities, dining room, and living room for families to share. This layout truly fosters a community among the soldiers and their families, who can endure their hardships together and provide support for one another. Never obligated to pay a lodging fee, the Fisher House Foundation, Inc. has saved military families an estimated $282 million in out of pocket transportation and lodging costs since its creation.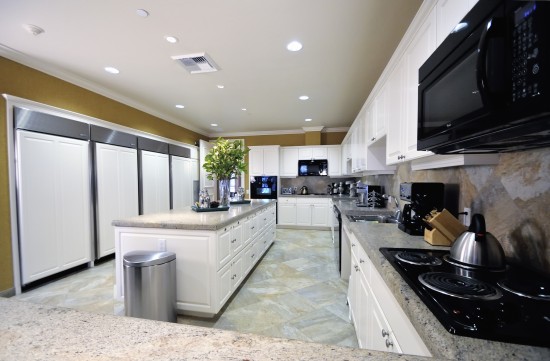 Even when houses are full or far from a family's current home, Fisher House Foundation is still there to provide options and assistance. In 2004, the organization teamed up with the Hero Miles program, using donated frequent flyer miles to ensure a family can travel to their closest Fisher House. As the demand for Fisher House lodging grew, the foundation started the Hotel for Heroes program in 2012, which uses donated hotel points to allow families to stay in a nearby hotel free of cost. Based on this, it's no wonder that the Fisher House Foundation has received the illustrious 4-star rating from Charity Navigator for eleven consecutive years.
Since 1990, the program has provided housing for over 220,000 families amounting to 5.8 million days of lodging, ensuring that soldiers receive the care that they so desperately need. Truly a home away from home, the Fisher House Foundation offers extensive support for those returning from active duty, doing their best to keep families together during the hardest times. To this end, the Fisher House Organization goes a step further, offering scholarship grants to military spouses and children, ensuring a positive future for the entire family.
Receiving one of four A+ ratings from the American Institute of Philanthropy in the "Veterans & Military" category, we feel confident giving to the Fisher House Foundation and knowing that our money goes straight to the veterans, rather than administrative costs or advertising. Endorsed and supported by both Presidents George W. Bush and President Barack Obama, OpticsPlanet trusts that the Fisher House Foundation will help not only our veterans, but their family and friends as well, in a truly meaningful way.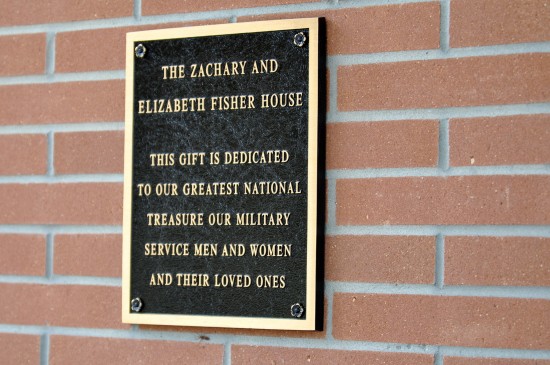 Join OpticsPlanet this month as we work to help improve the lives of those who fought overseas for us. When you score a new riflescope or enter our awesome giveaway this month, you're making a difference in a military man or woman's life. Your contribution matters – not just to us here at OpticsPlanet, but to everyone who benefits from the powerful work performed by the Fisher House Foundation and its staff.
Have an active duty service member or veteran you'd like to thank? Be sure to give them a warm "thank you" in the comments below!
Related Posts
« Building A "Home Away from Home" for Our Nation's Heroes The Definitive Guide to All Things Hiking Boots »