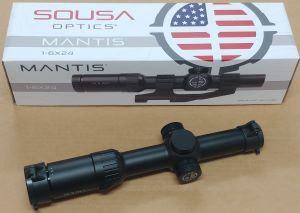 The SOUSA Mantis 1-6×24 is a 30mm lightweight LPVO scope with capped turrets, illuminated BDC (ballistic drop compensator) second focal plane reticle, and includes AR scope caps. LPVOs (low-powered variable optics) are nothing new to the industry, and having a 1-6x option with a fantastic reticle that doesn't empty your wallet is always a good thing.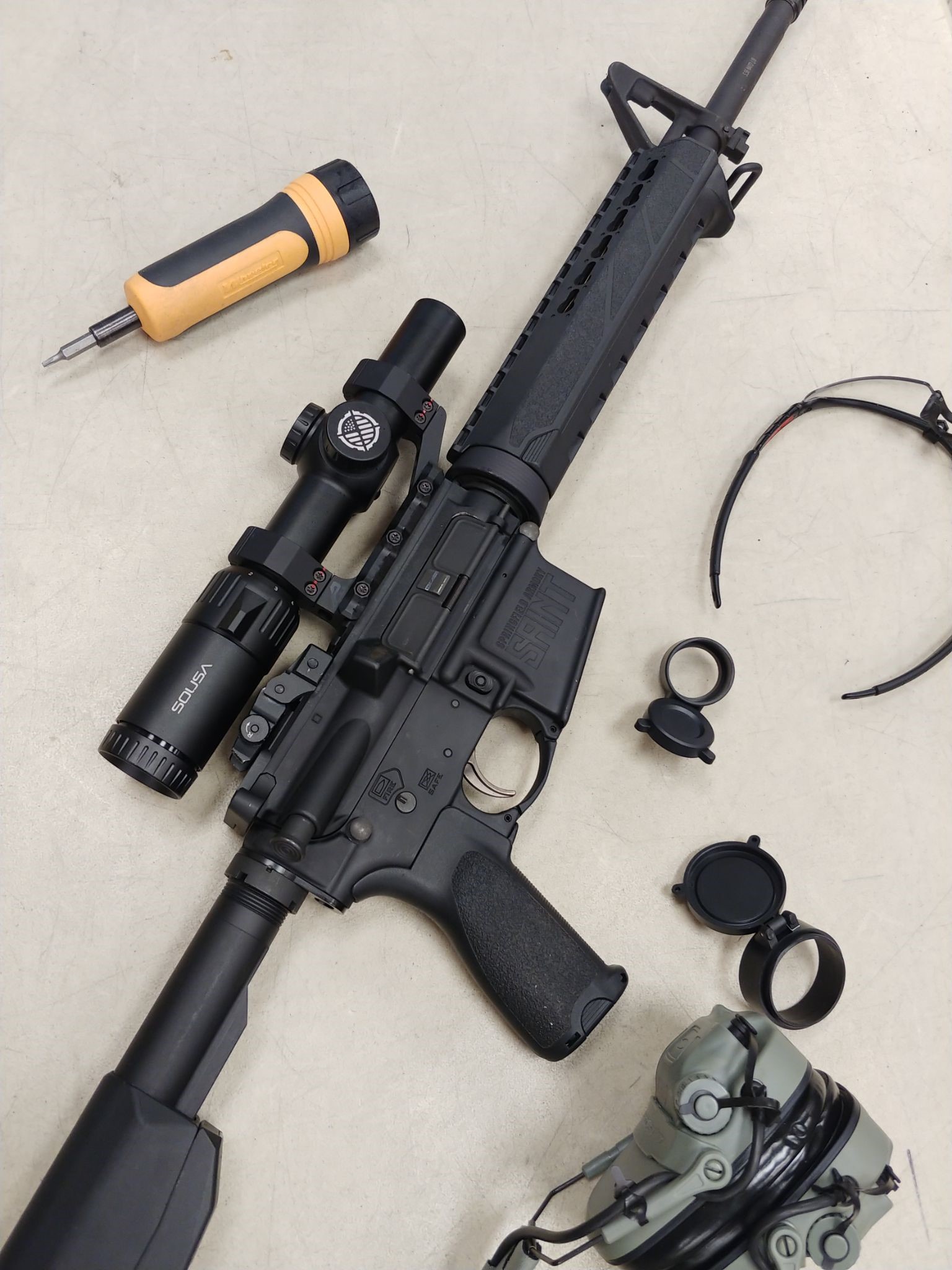 Initial Impressions and Setup
Like many LPVO scopes, the Mantis comes in a common tube size (30mm) which is a great choice since there are a variety of mounting options for different rifles. The reticle is slightly different from other traditional MIL/MOA reticles since it is a BDC with half-circle or horseshoe-like brackets which came in handy once I hit the range. The brightness settings go from 0-11, and I was pleasantly surprised at not only which parts of the reticle lit up, but also how bright it got overall. 
Zeroing the scope wasn't an issue, and I enjoyed the positive, tactile clicks compared to some offerings in this price range that are mushy and can leave you second-guessing how much the turret was actually moved.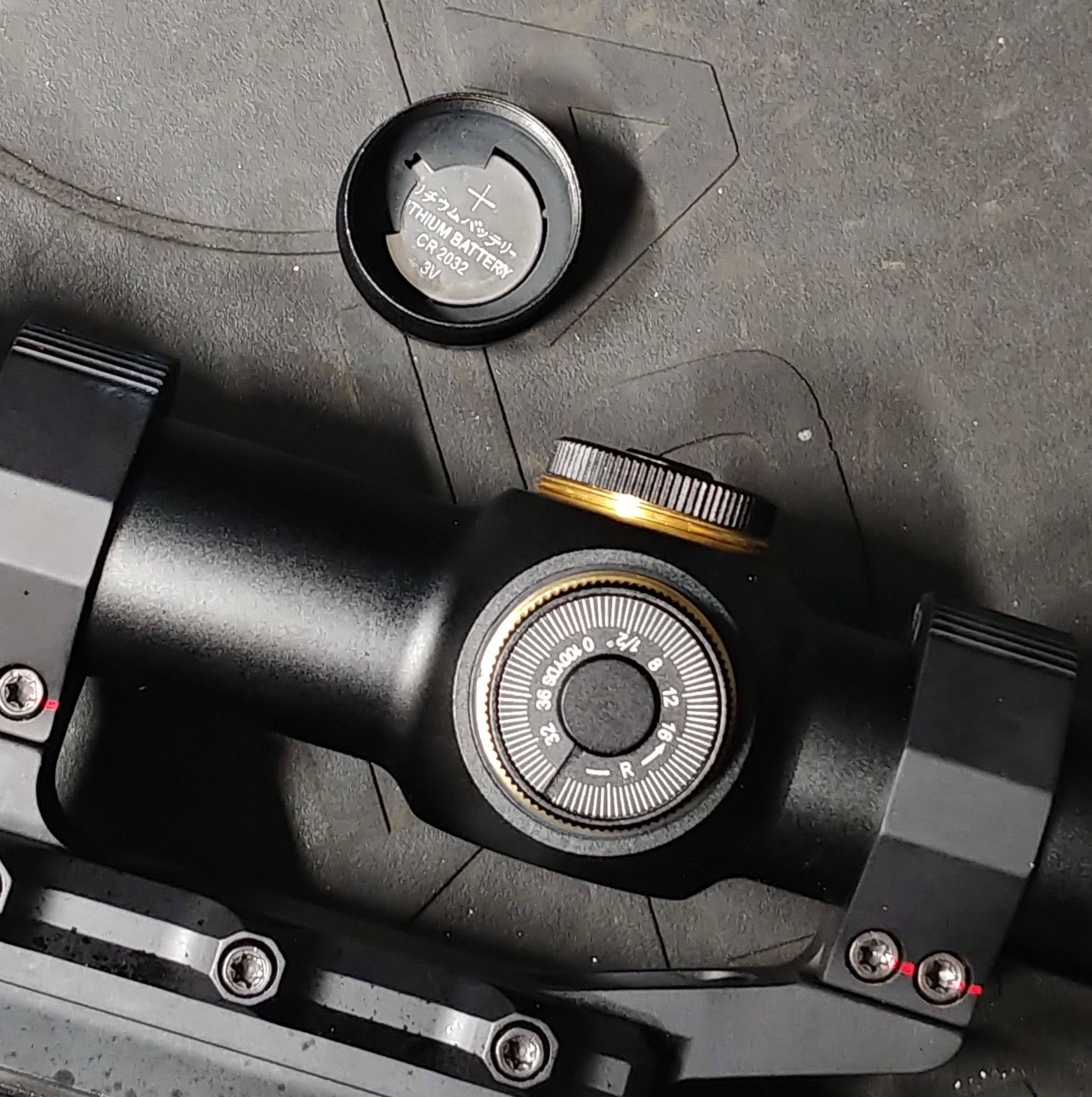 One feature I wasn't expecting, and did not notice until I went to zero the optic, was that the windage cap contained an extra battery. 
SOUSA Mantis LPVO Scope in Action
After zeroing, I ran the Mantis on a 16in AR-15 for the initial 60-round course of fire that I like to use for practice. The reticle was more than bright enough, and I didn't need to use it above setting 8. I was also surprised to see how fast I could use the Mantis' reticle — it perfectly brackets the A-zone on a USPA/IPSC target at 10 yards on 1x magnification.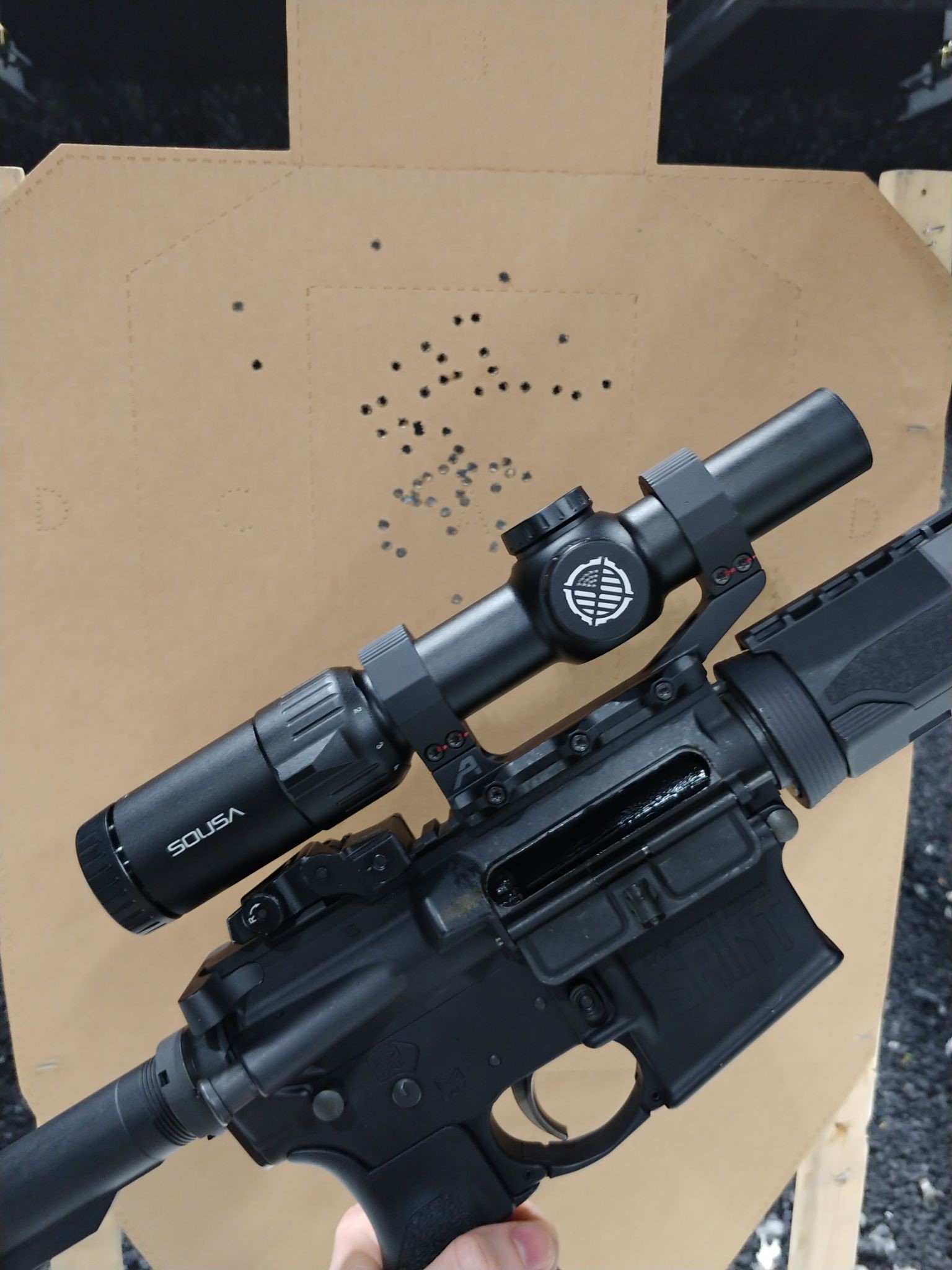 An LPVO Scope Built for Any Budget
The Sousa Mantis LPVO is a great AR optic for those that either want to try out an LPVO scope and are unsure if they want to spend over $1,000 or anyone who wants a quality rifle optic that provides plenty of versatility in a lightweight and easy-to-use package. 
Latest posts by Guest Author
(see all)
Related Posts
« Understanding Different Types Of Triggers & How They Work Project ChildSafe: Distributing Gun Safety Locks Since 1999 »