Throughout history, numerous people have come forward with tales of intelligent space creatures, probing and abduction. However, the mysterious nature of Area 51 leads us to believe that perhaps we're the ones who abduct these other life forms and hide. A secret base in the middle of nowhere, heavily guarded by government agencies. Multiple eye-witness accounts of UFO's and unfathomable technology. The people have grown weary of the lies and deceit, and that's why an event to raid this base recently went viral. Such a feat is nearly impossible without the right gear. That's why OpticsPlanet.com handpicked some of their finest offerings to properly outfit you for your alien liberation mission.
The OPMOD Area 51 Kit is jam-packed with goods that will help sneak you in and out of the base so that you can free all of the space creatures trapped within. We're talking vision tools to navigate the night, rifle accessories just in case the aliens are hostile, protective clothing to keep you safe and so much more. This bundle is a steal at $9,171.56 when you consider the possibilities your new alien friends will bring. Sponsorship's, talk show appearances, getting them to mow your lawn. Now that's an investment if I ever saw one.
Be the Eyes in the Sky
Seeing is believing, right? If you thought otherwise, you wouldn't be storming Area 51 for a peek behind the curtains. Plan your entry strategy during the day with a pair of  Vortex Viper HD 10×42 Roof Prism Binoculars. After sundown, use the OPMOD Limited Edition GEN 3 Pinnacle PVS-14 Night Vision Monocular to navigate the night, leading you past the armed security and right into one of America's most heavily-guarded secrets. Don't feel too cozy yet. Once inside, you'll need to dodge all roaming personnel who are on high alert. The Leupold LTO Tracker HD Thermal Imaging Monocular lets you spot heat signatures moving about, providing intel on when the coast is clear.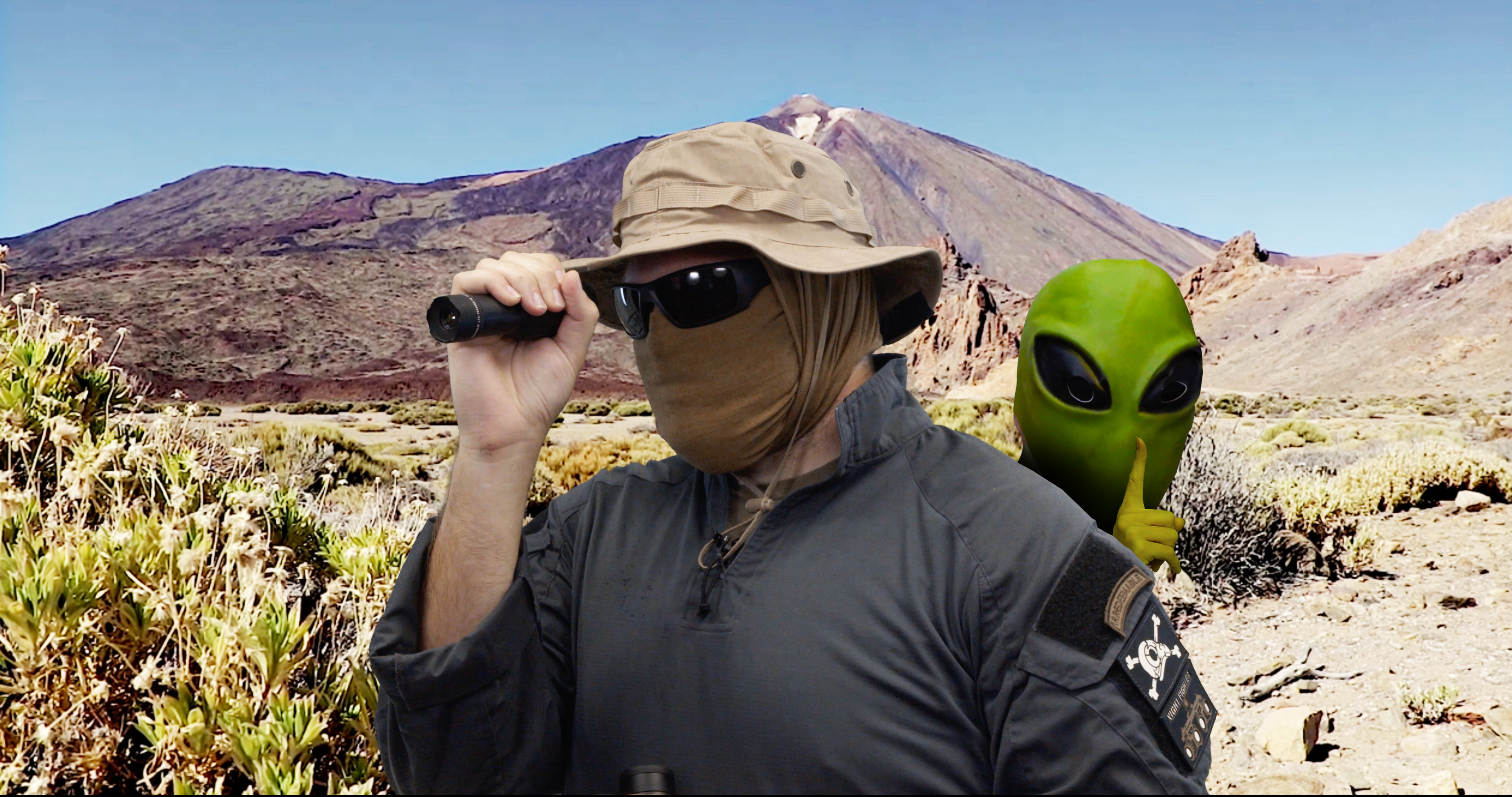 Friend or Foe
You're breaking into Area 51 in hopes that these imprisoned aliens will be grateful for their release. But have you considered the possibility that they're locked away for a good reason? Prepare for the worst with the best products in the business like the EOTech OPMOD EXPS2-0 Green Reticle Holographic Weapon Sight that's suits close-quarter situations well, and you can sure expect tons of that within the narrow confines of the base. But what if these Martians have armored skin? Your bullets are mere ticklish feathers to them. That's why you need the Gerber StrongArm Fixed Blade Fine Edge Knife on hand to sneak between the armored plates for a defensive takedown. Every kit also includes a Mountain House Beef Stroganoff Pro-Pak. We personally have no clue how this could be a useful weapon, but if you're skilled enough to sneak into one of the most protected government institutions in the world, we assume you have the means to make it possible.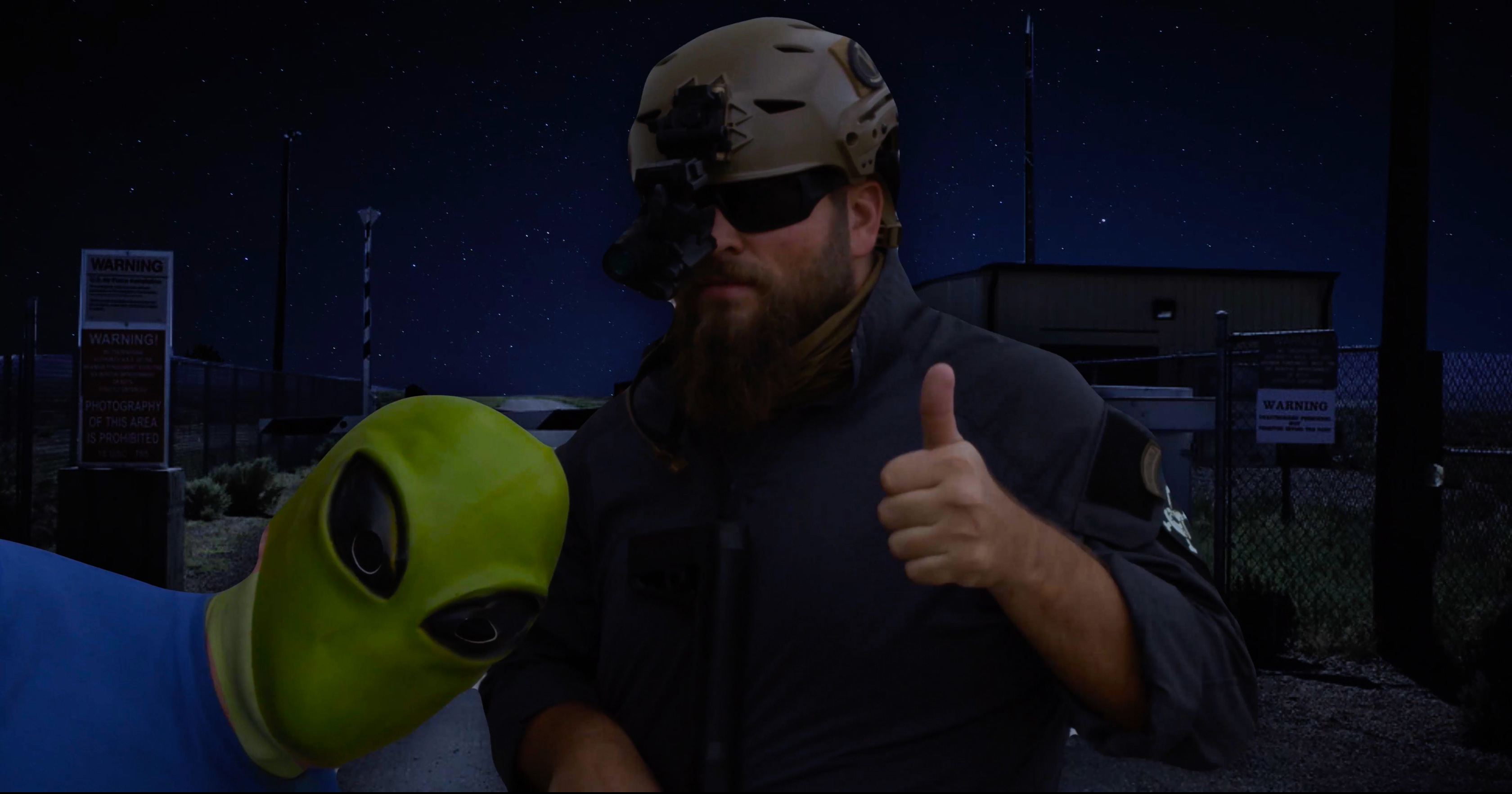 If you're participating in the upcoming raid of Area 51, trust this kit to help you uncover the truth about aliens. And hey, if the raid doesn't go as planned at least your family can have some great leftover gear while you spend a hefty amount of time in a maximum security prison. Pick up yours today to be fully prepared for your greatest de(feat) yet.
Latest posts by Guest Author
(see all)
AlienLifeAliensArea51Area51RaidBeingsMemeOuterspaceRaidArea51Viralopmod
Related Posts
« Hiperfire Hipertouch Blue Line Special Edition Trigger A Rimfire Tale….. »