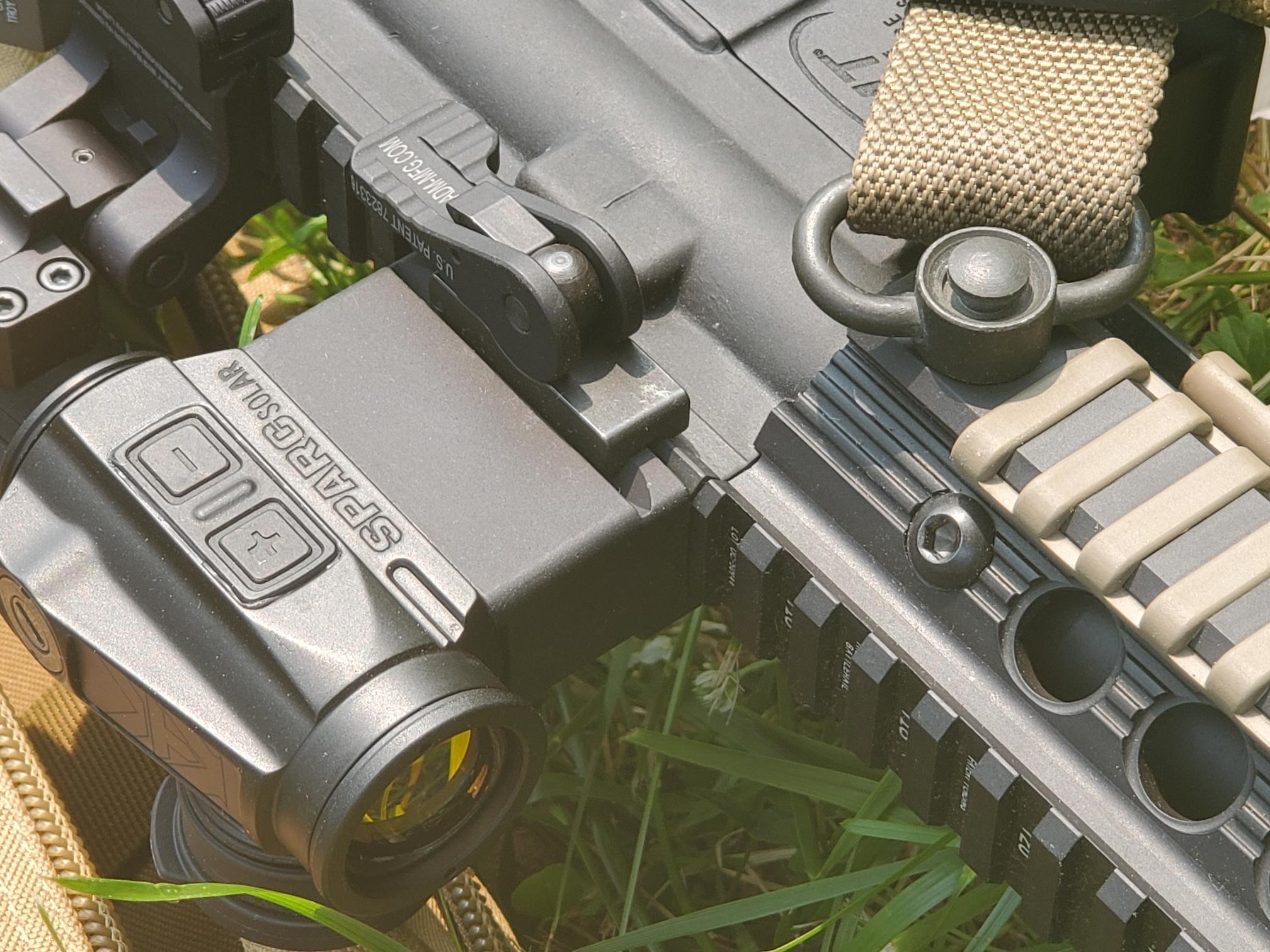 If you buy a new rifle, shotgun, or even a pistol these days, then there's a good chance it's "optic ready". A red dot sight is an excellent choice that's within almost anyone's budget, but if you bought a premium AR, then you want a high-quality AR red dot that can keep up. The Vortex SPARC Solar is a powerful red dot sight that leaves you with plenty of spare change for ammo.
Overview
From the first model, the Vortex SPARC AR red dot sights delivered premium performance at an affordable price. They have a common mount pattern, great battery life, and hold zero while taking a beating. Best of all, Vortex includes everything you need to go straight out of the box and onto almost any firearm. Over time, the SPARC line has only gotten better, and the latest, the SPARC Solar, is downright impressive.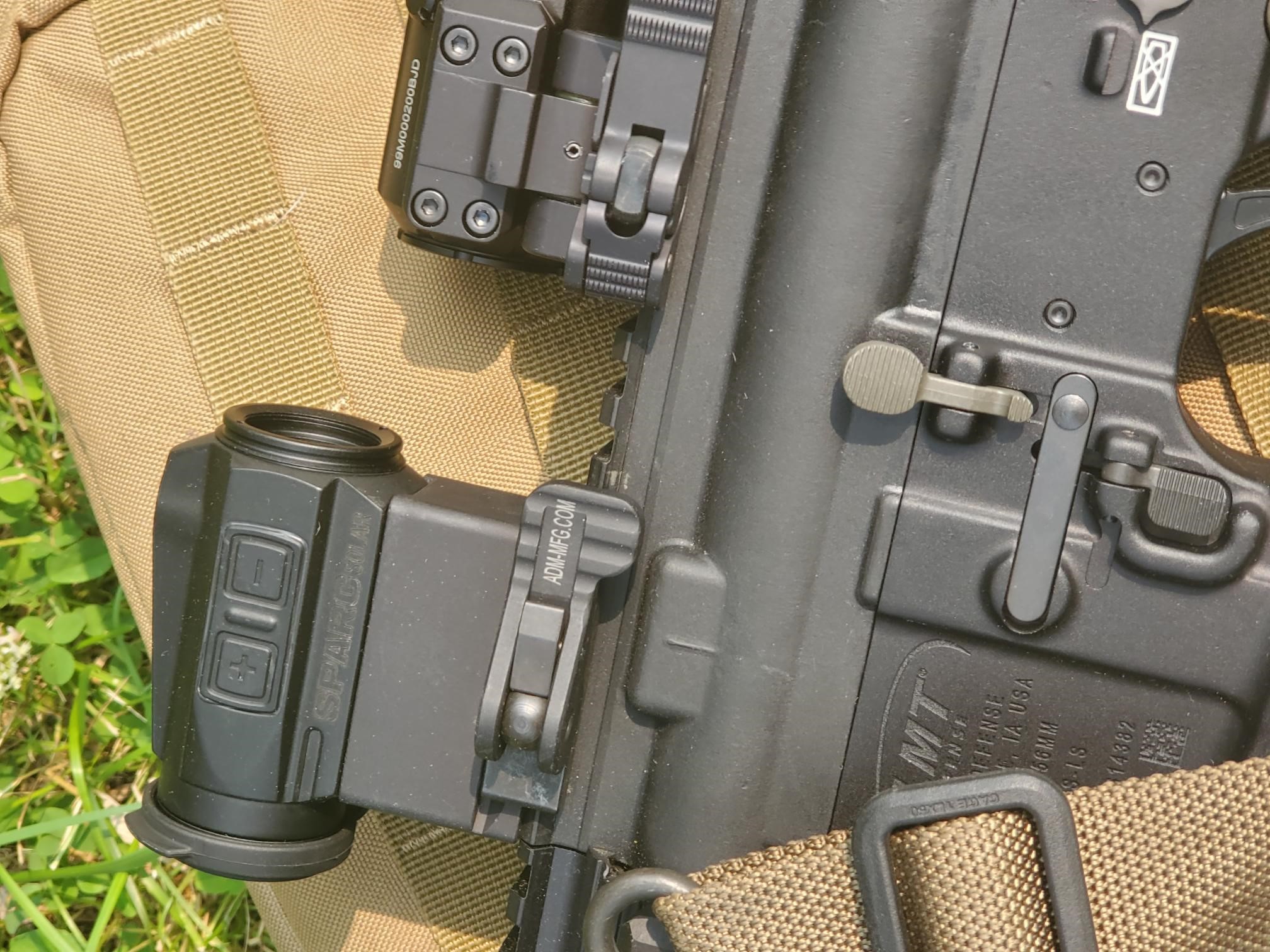 Specs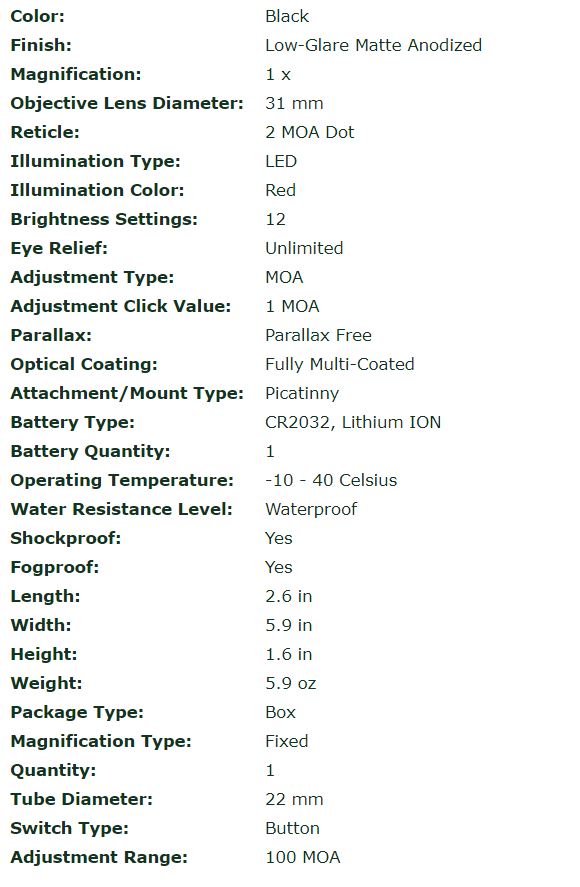 First Impression
Sleek but solid, the SPARC Solar has flush-mounted adjustment turrets and push-button controls. While I don't usually leave the rubber covers attached to the optic, I liked how these were designed to attach to the battery cap. It has side-mounted brightness buttons that don't cause any issues when using a magnifier. The crisp, daylight-bright 2 MOA dot combined with a red dot magnifier like the Vortex Micro 3x really allows this red dot sight to shine at close and mid-range distances. SPARC's solar panel keeps you from burning batteries while training outside, and a responsive motion activation means the optic is always ready to perform when you need it and conserving power when you don't.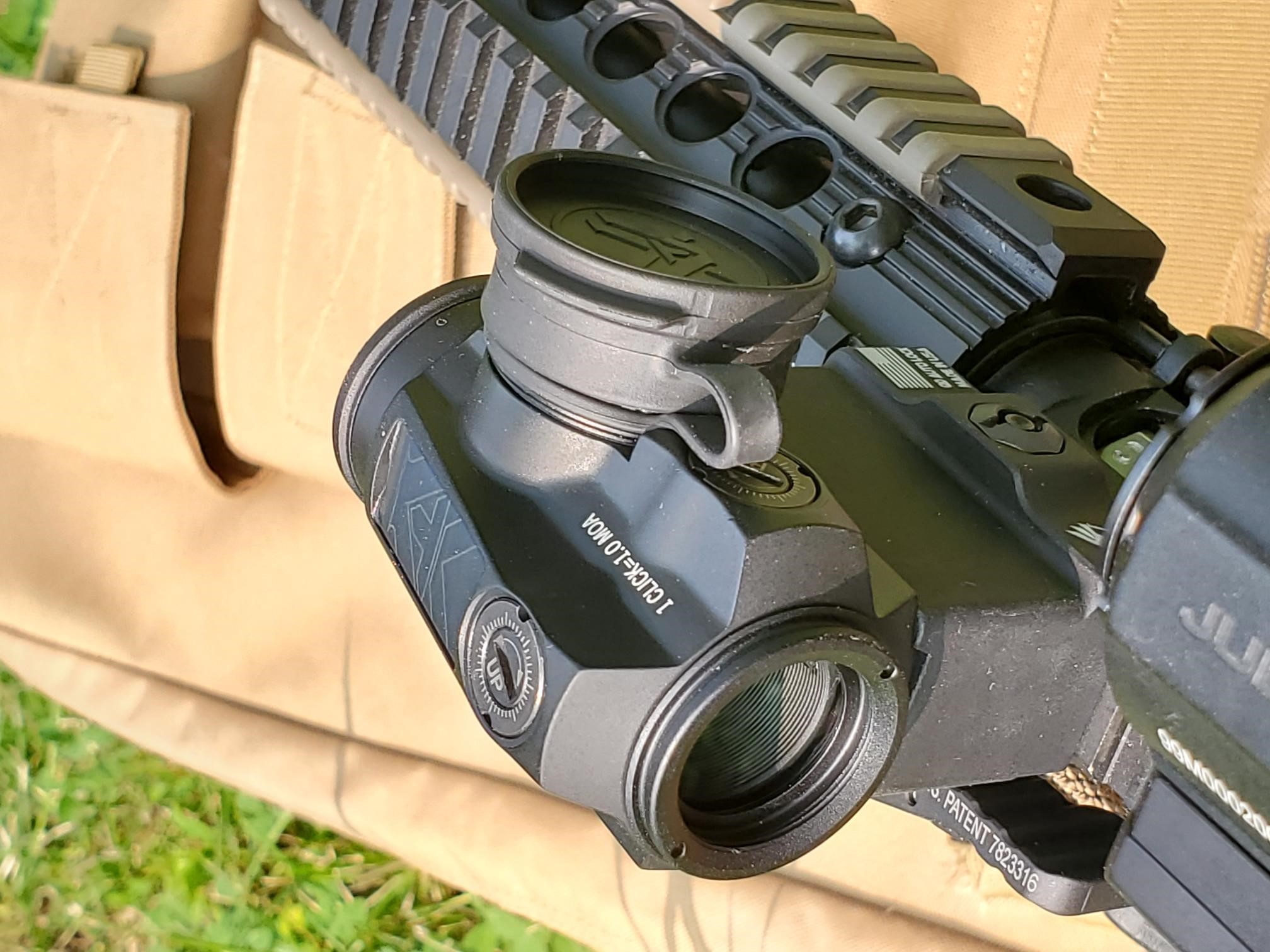 Summary
The Vortex SPARC Solar Red Dot Sight is an excellent option for an AR or shotgun. It is a rugged red dot optic that focuses on the essential features and performs above its weight class. Whether you are buying a red dot for your first rifle or your third, the Vortex SPARC Solar is a great investment. 
Latest posts by Guest Author
(see all)
Related Posts
« Hot Weather Tips: 5 Easy Hacks What Is a Training Knife? »