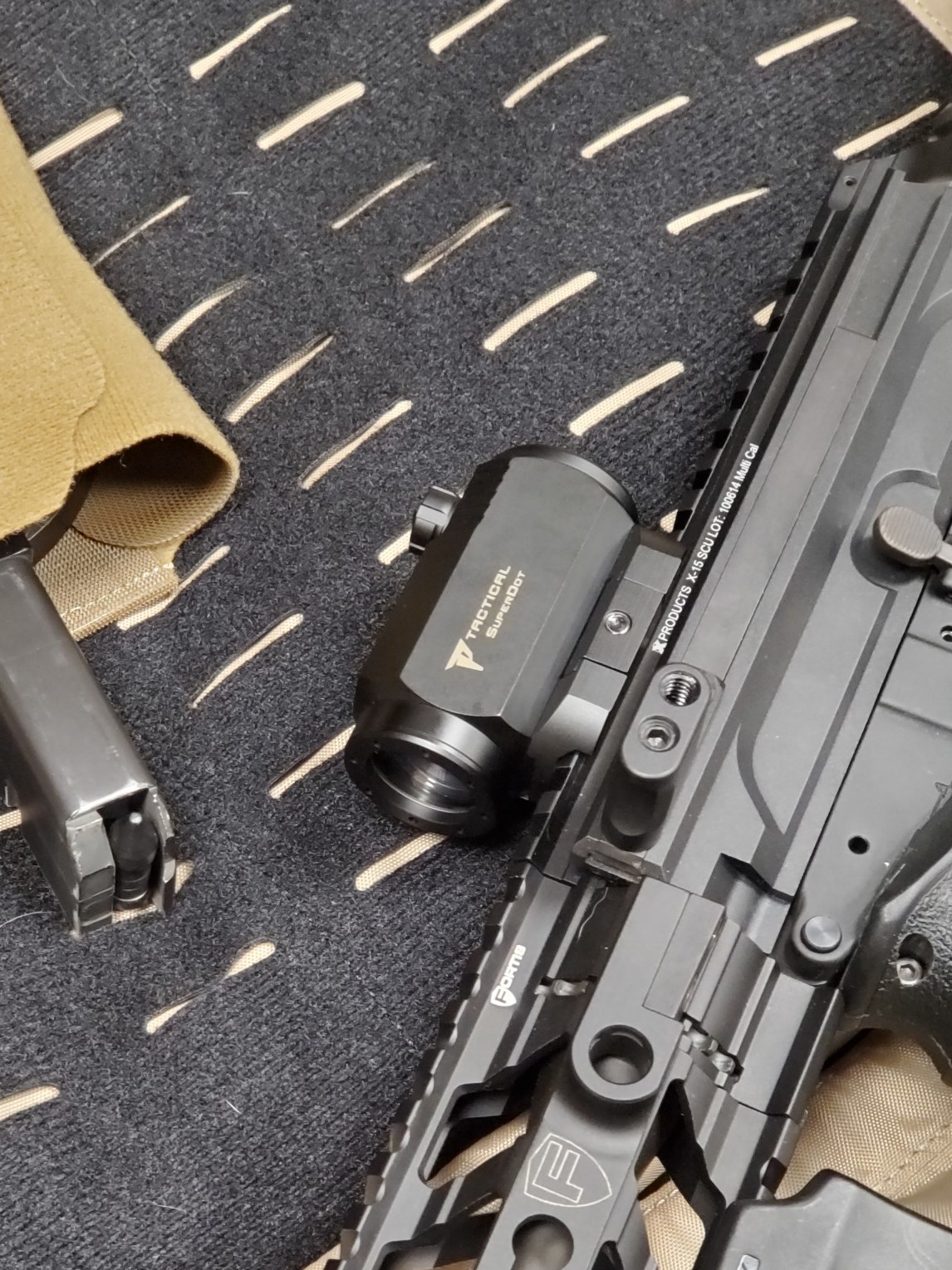 Red dot sights give shooters a fast aiming system while remaining target focused. While the originals were bulky and expensive, today there are a variety of options that are compact and affordable. They are a great option for any platform – carbines, shotguns, even handguns. Now Nikon, known for quality optical devices, has a contender in the red dot arena with the P-Tactical Superdot.
Overview
The Nikon P-Tactical Superdot is a compact, sealed red dot sight with a 2 MOA dot and utilizes Nikon's TRUCOLOR lens-and-coating technology to provide a crisp sight picture. Compatible with "micro" pattern mounts, the Superdot offers fast point-and-shoot action with carbines and shotguns.
Specifications
Objective Size:

22 mm

Length:

2.8 in

 

Reticle:

2MOA Red Dot

Width:

1.7 in

 

Brightness Settings:

10

Weight:

4.2 oz

 

Adjustment Click Value:

1 MOA

 

 

Total Adjustment Range:

100 MOA

 

Attachment/Mount Type:

Picatinny

 

Battery Type:

CR2032

 

Battery Life:

14000 hours

 

2 Night Vision Settings

 
 
 
 
 
Included spacers:
1/3 Co-Witness Or Full Co-Witnes
"Micro" Pattern Mount Compatible

First Impression
The P-Tactical Superdot offers a lot of value for the price. Durable construction, IPX-7 waterproof rating, and 10 brightness settings with 2 of them for nightvision are just some of the features. Being compatible with "micro" pattern mounts makes the Superdot a versatile optic. Having the push button controls on top provides ambidextrous access, allowing brightness changes while still aiming down the sight.
Summary
Reliable performance and crisp sight pictures at an affordable price is something everyone could use. Whether it is your first optic or tenth, the Nikon P-Tactical Superdot is a great option for fast point-and-shoot action.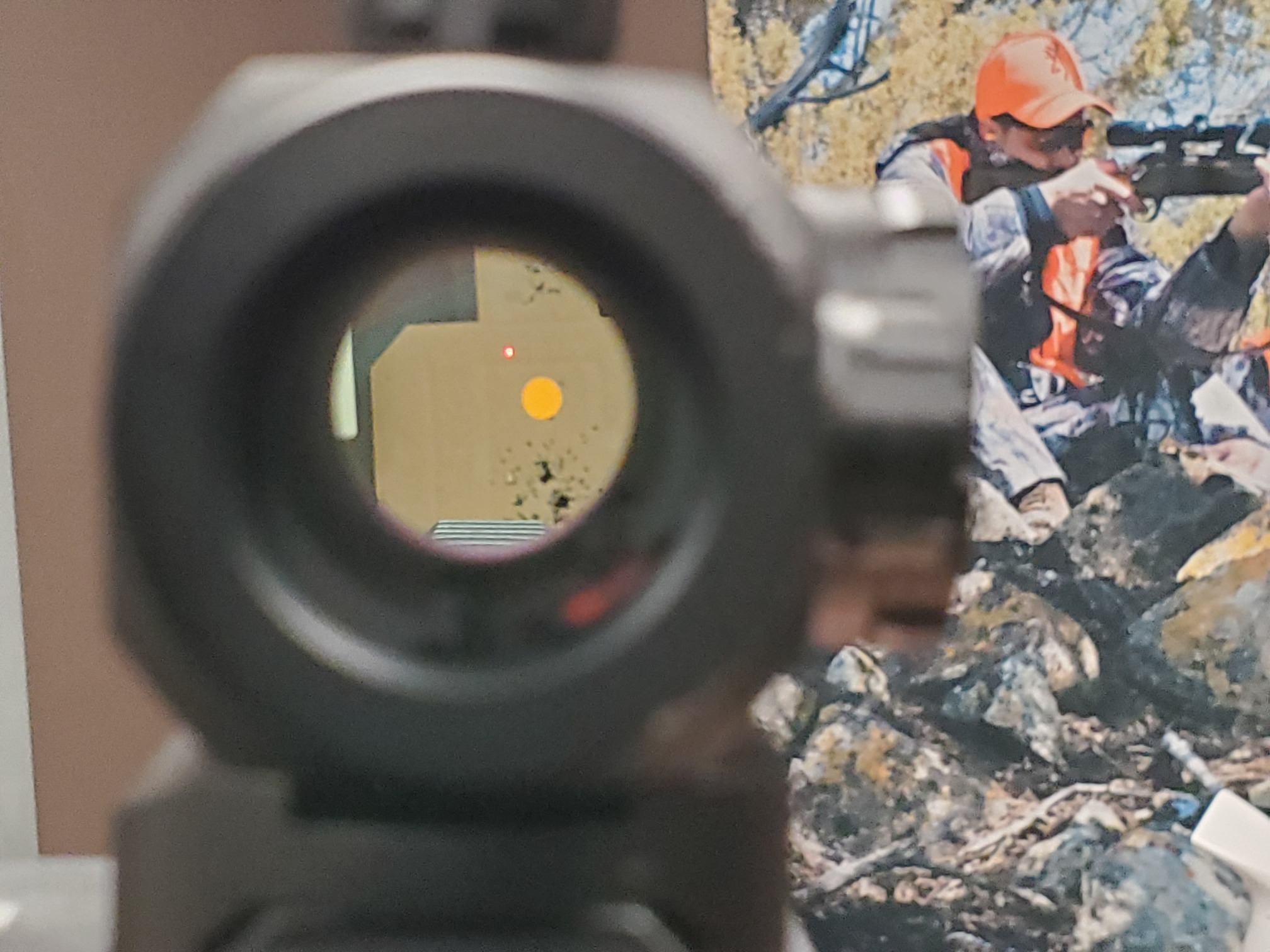 Related Posts
« Leica Rangemaster CRF 2800.COM The Best 5 States for Turkey Hunting in 2020 »