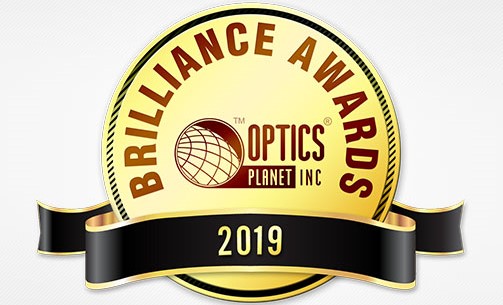 As we head into the brisk months of fall, the vibrant colors of nature and cool, crisp air can only mean one thing — it's deer hunting season, folks. Preparation is key, and you need the best gear in the game to make the most out of every backcountry session. Thankfully, the fall season also means that it's time to announce our Brilliance Award Winners for 2019. For the uninitiated, the Brilliance Awards are an annual event where our experts take a deep dive into OpticsPlanet's vast inventory to crown the best-of-the-best gear in several distinct categories. Check out these award-winning products to discover the finest hunting, tactical and outdoor gear on the market for your adventures. 

No need to scroll to the bottom for this one, we're coming right out the gate with the #1 Product of the Year for 2019. And the winner is … drumroll please … the Sig Sauer ROMEO5 1x20mm Red Dot Sight! The ROMEO5 is a crowd favorite, and for good reason. Rapid target acquisition, ultra-low parallax and adjustable illumination are just a few of the features that make this optic a must-have addition to your firearm. Sig Sauer continues to impress marksmen of all experience levels, and we can't wait to see what they cook up for 2020.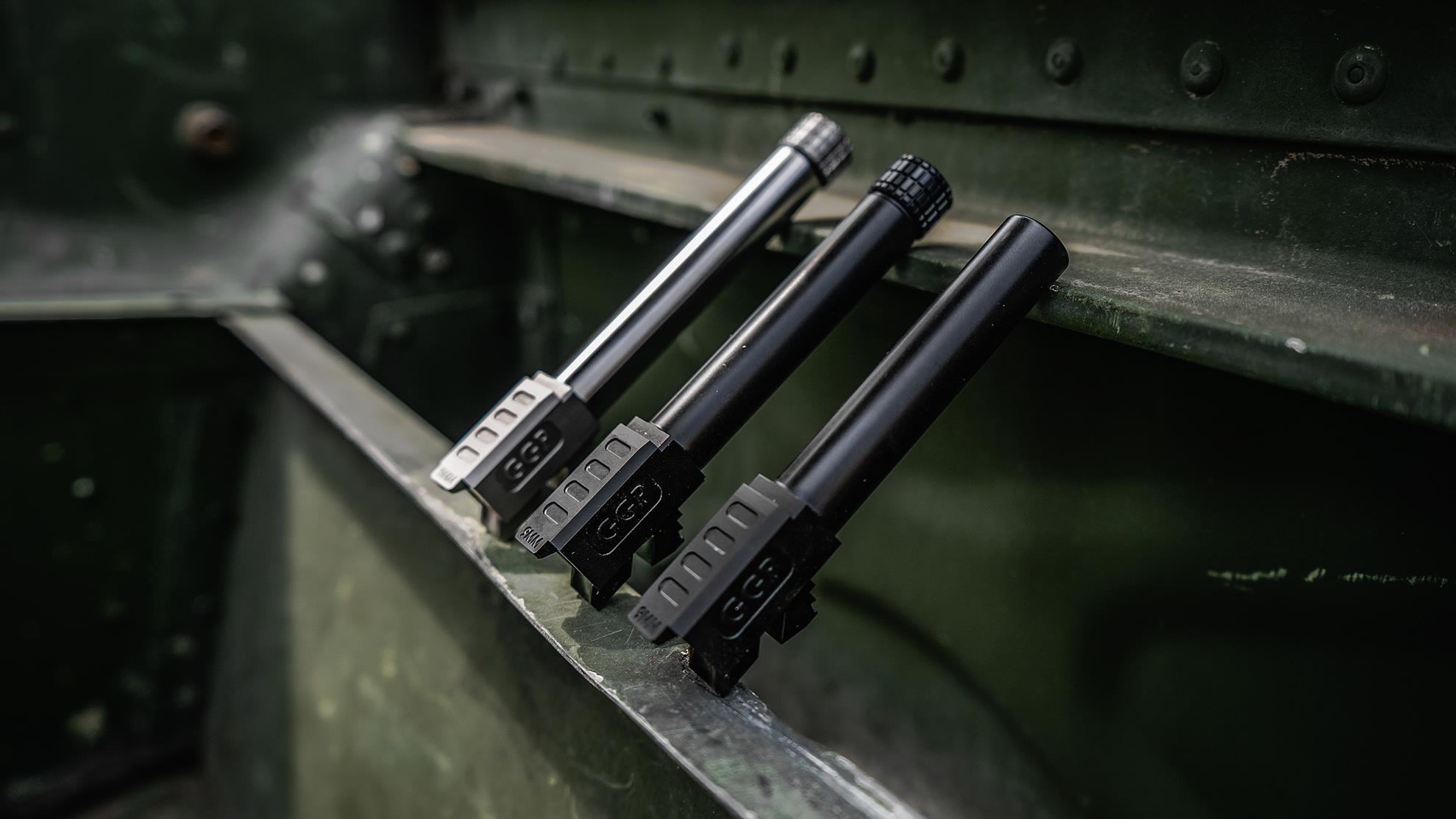 While Sig Sauer has a rich history in the gun business, there's been quite a few newcomers bursting onto the scene looking to make their mark in the industry. One stands out in particular, and that would be our winner for Best New Brand of the Year: Grey Ghost Precision. Many of the great minds at GGP have extensive military backgrounds. Pair that with their vast network of industry and sport shooting professionals, and you get a well-informed company that knows exactly what shooters demand in the field.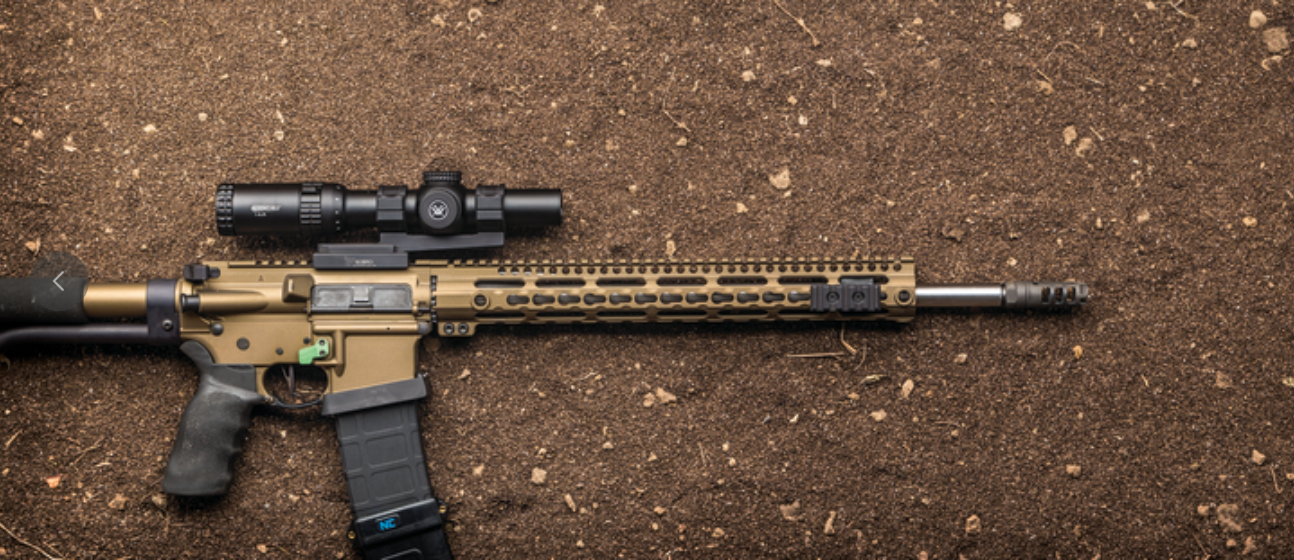 While there were many great contenders for Best Riflescope of 2019, this year's Goliaths of glass should come as no surprise. Vortex snagged the top spot this year with their Strike Eagle 1-6×24 Riflescope. This scope is built tough as nails, and the illuminated reticle with a fast focus eyepiece provides enhanced sight acquisition for quicker shots on target, greatly boosting your efficiency on the hunting grounds or at 3-Gun matches.

As titans of the industry, Vortex wouldn't be satisfied with just one gold medal so they decided to snag the honor of crafting this year's Best Spotting Scope, as well, with their Razor HD 27-60×85 Spotting Scope. Their high-grade optical system provides distortion-free images with unparalleled edge-to-edge sharpness and perfect color accuracy to help you survey the field with the utmost clarity. And with their ArmorTek-coated body and weatherproof protection, you can brave any climate conditions while having the supreme advantage of eagle eyes.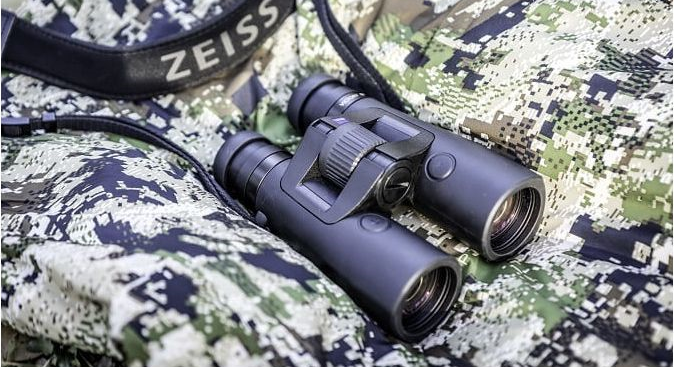 While Vortex made a valiant effort to dominate the distance-related categories this year, it was the Zeiss Victory RF 10×42 Rangefinder Binoculars that won Best Binocular of 2019. We'll skip the Victory pun here and get right into why these binos came out on top. Beyond the outstanding optical system Zeiss is renowned for, these binoculars have Bluetooth capabilities to synchronize with their ZEISSHunting app that shows you essential ranging data, and you can pair up to nine custom ballistic profiles that use distance, temperature, air pressure and angle to help you make the most out of every opportunity in the backcountry, filling your freezer quicker than ever.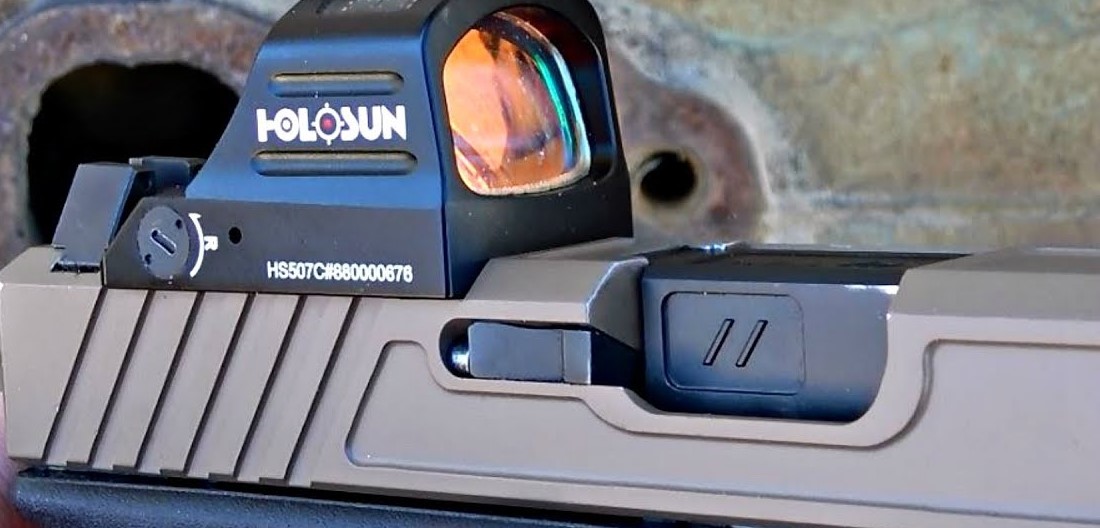 The Holosun HS507C Micro Red Dot System was crowned king of close-range encounters by taking home the honor of Best Red Dot Sight. Plain and simple: this optic offers precision aiming and the popular RMR cut for fractions of the price. 'Nuff said.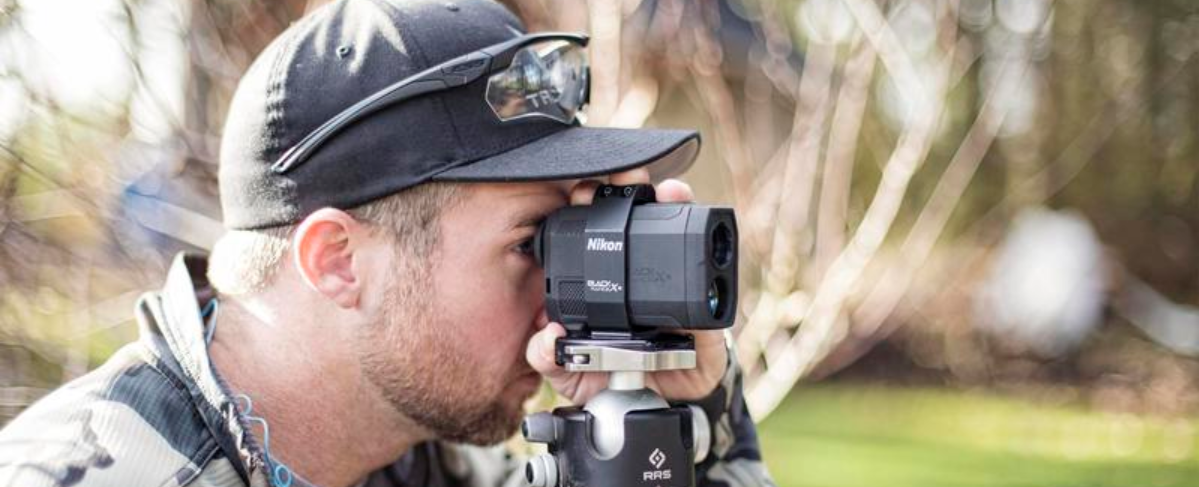 When you can snag 4,000-yard distance reads with lightning-fast speed and precision, you're bound to win the Best Rangefinder of 2019. Congrats to Nikon and their Black RangeX 4k Rangefinder for winning this category despite some stiff competition from Vortex, Leica and Sig Sauer.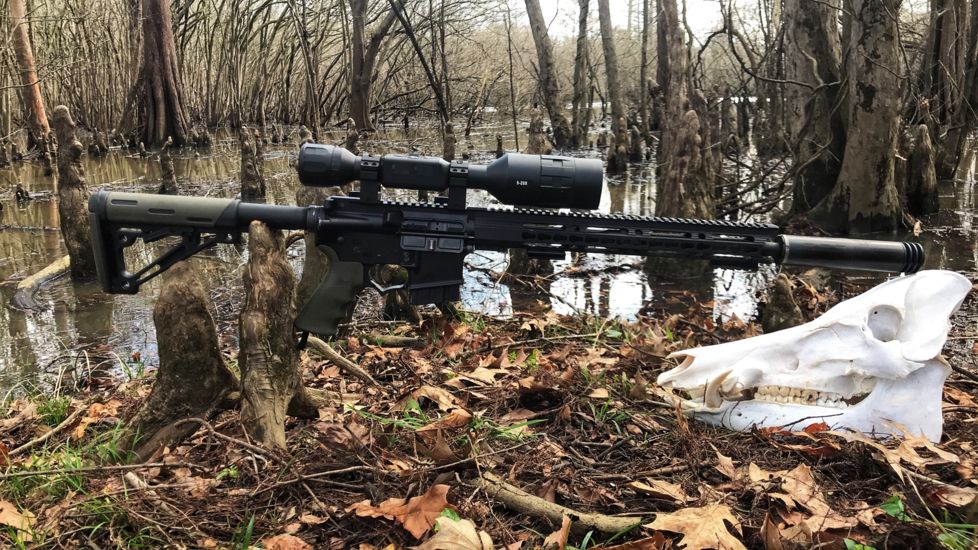 Next up is Best Night Vision of 2019, and the ATN X-Sight 4K Pro Edition 5-20x Smart HD Day/Night Riflescope knocked the competition's lights out, claiming nearly 65% of votes with three other competitors in the running. Its unprecedented night vision viewing, HD recording and integrated ballistic calculator helped ATN secure this win with ease.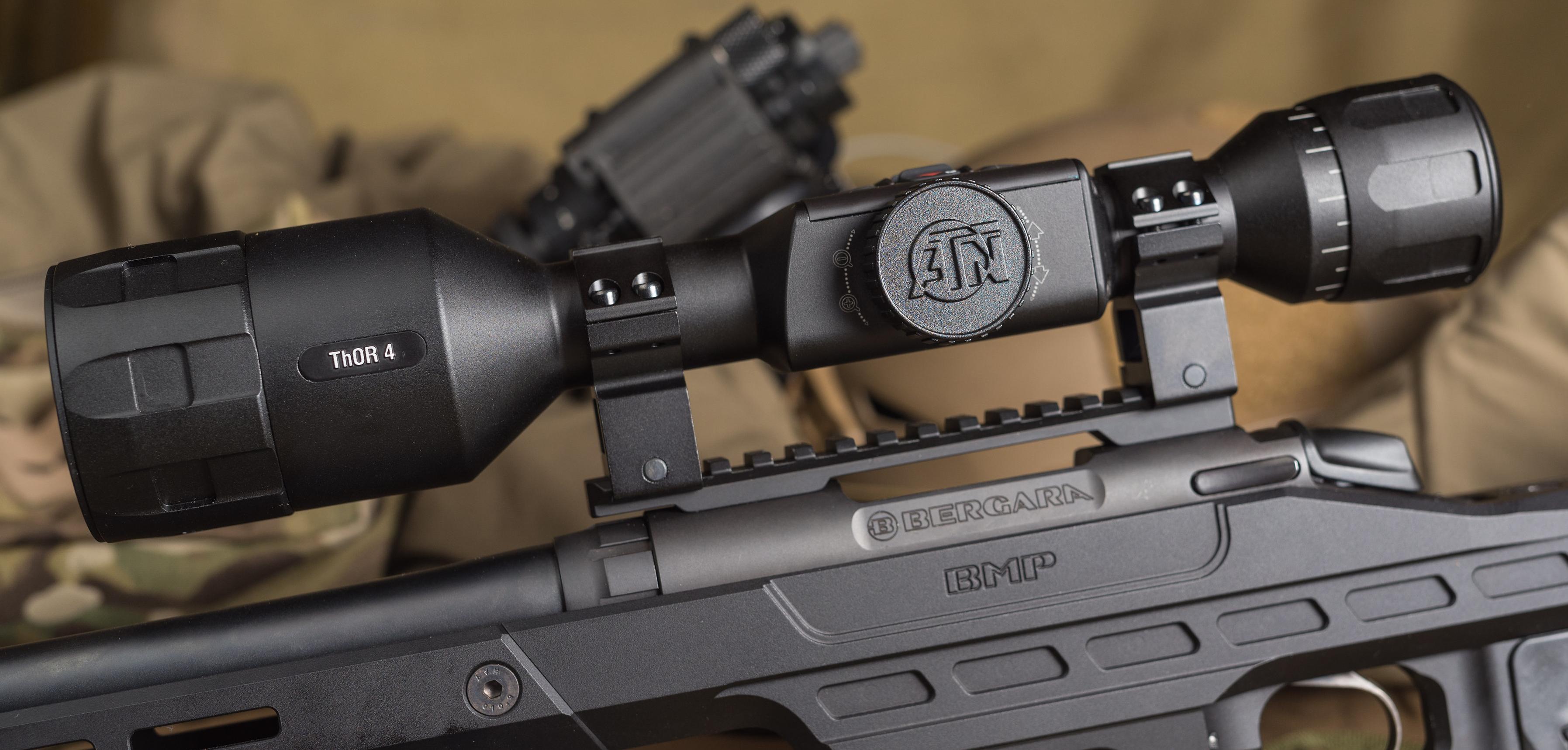 But they didn't stop there. In another landslide victory, ATN snagged the award for Best Thermal Optic with their ThOR 4, 640×480 Sensor, 2.5-25x Thermal Smart HD Rifle Scope. Camouflage can't save your prey when you're sporting a thermal detection range of 1,950 meters. No wonder our experts went with this thermal device.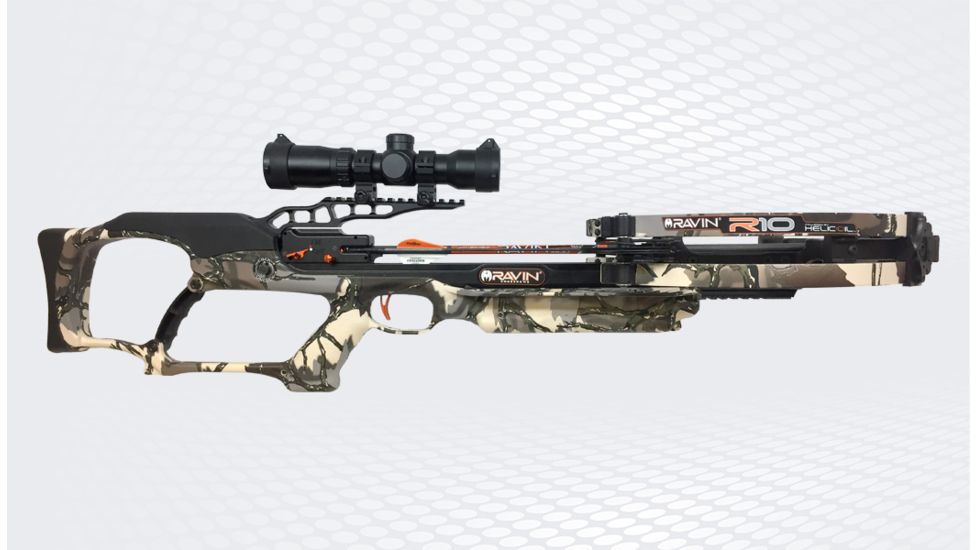 The Best Crossbow award goes to the buck-stopping Ravin R10 that is compact yet powerful, allowing you to quickly maneuver the countryside in search of your next big takedown.

No crossbow is complete without this year's Best Archery Accessory, the Hawke Sport Optics XB30 1-5x24mm Vari-Speed SR Scope. Outfitted with a speed selector ring and a rheostat control for brightness, you can customize your crossbow experience to pull off impressive shots in the field.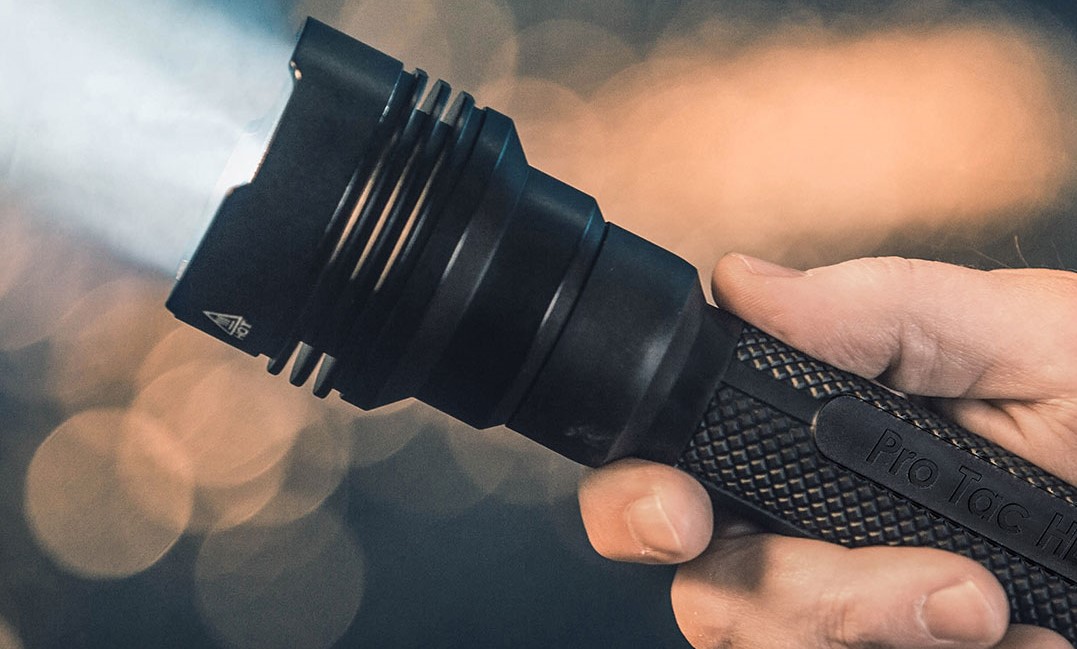 It was a close race for Best Flashlight, but Streamlight pulled ahead of the other contenders with their ProTac HL 5-X USB Flashlight. While you can't avoid a terrible joke about it outshining the competition, you can avoid damaging this handheld light with its rugged anodized aluminum construction, waterproof build and anti-roll head. Plus, 3,500 max lumens are more than enough to brighten up any path you choose.
The Cloud Defensive OWL – Optimized Weapon Light doesn't come cheap, but there's a reason it snagged top place in our Best Weapon Light category. This premium attachment features a modular, tough build, and the tail cap even has an integrated tool to help lighten your gear load. These bad boys also have twice as much candela as the competition, lighting up your target with unbelievable brightness to see every move they make.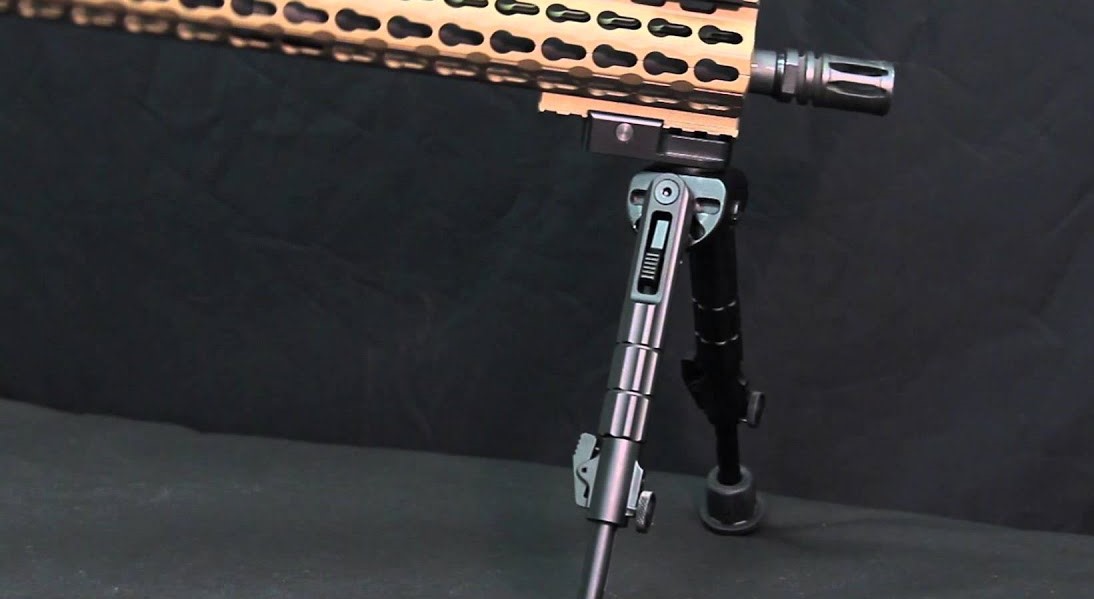 Our category of Best Shooting Accessory is always an exciting one because you never know what will end up on top. Ironically, this year's winner belongs on the bottom of your weapon since it's the Leapers UTG Heavy Duty Recon 360 Bipod. Our experts love these for their premium features at an incredible price point. It's rare to find a sturdy, adjustable bipod you can rely on time and time again for such a great value which is why this accessory deserves all the praise it gets.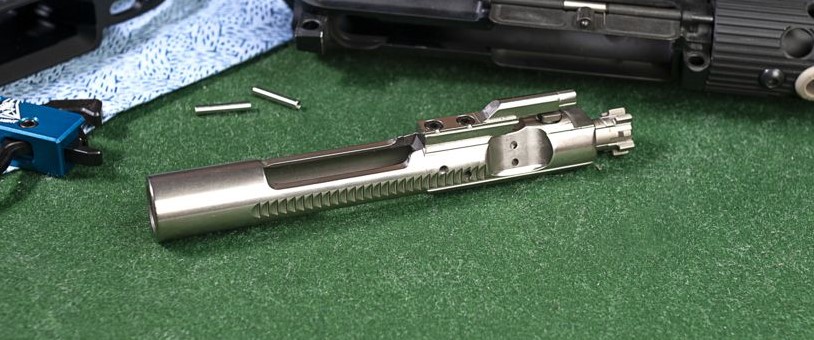 The Aero Precision 5.56 AR15 Bolt Carrier Group is this year's gunsmith go-to, claiming the honor of Best AR15 Part by a decisive margin. While this category may not seem as exciting to most, anyone who's spent some time on the work bench can appreciate the rugged steel construction with Nickel Boron coatings inside and out that combine to create one of the highest quality rifle parts on the market.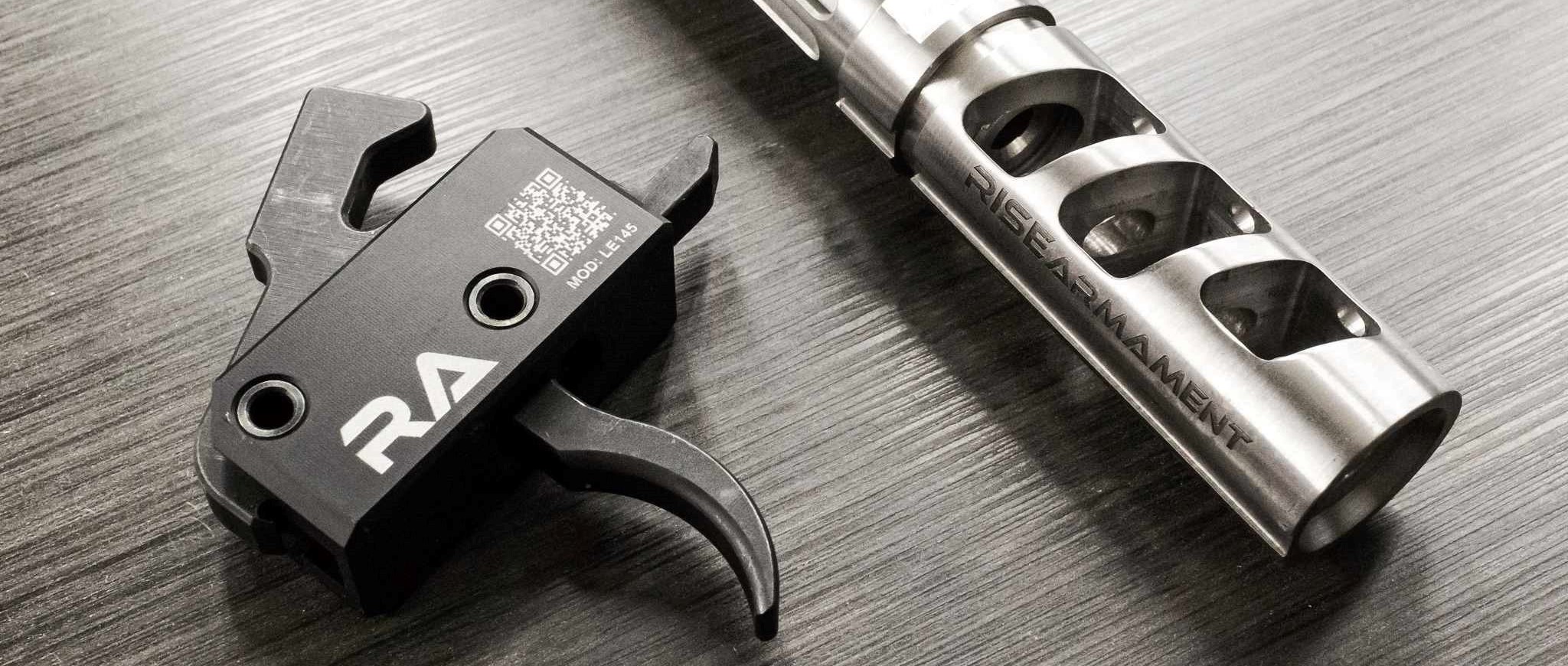 Our winner of the Best Trigger award is one of the greatest bargains on this list. The Rise Armament RA-140 Super Sporting Trigger is a single-stage aftermarket replacement that drops right into your rifle build, providing crisp, clean breaks with every pull. Grab one for yourself to experience the satisfaction of smoother shots and a virtually-indestructible design.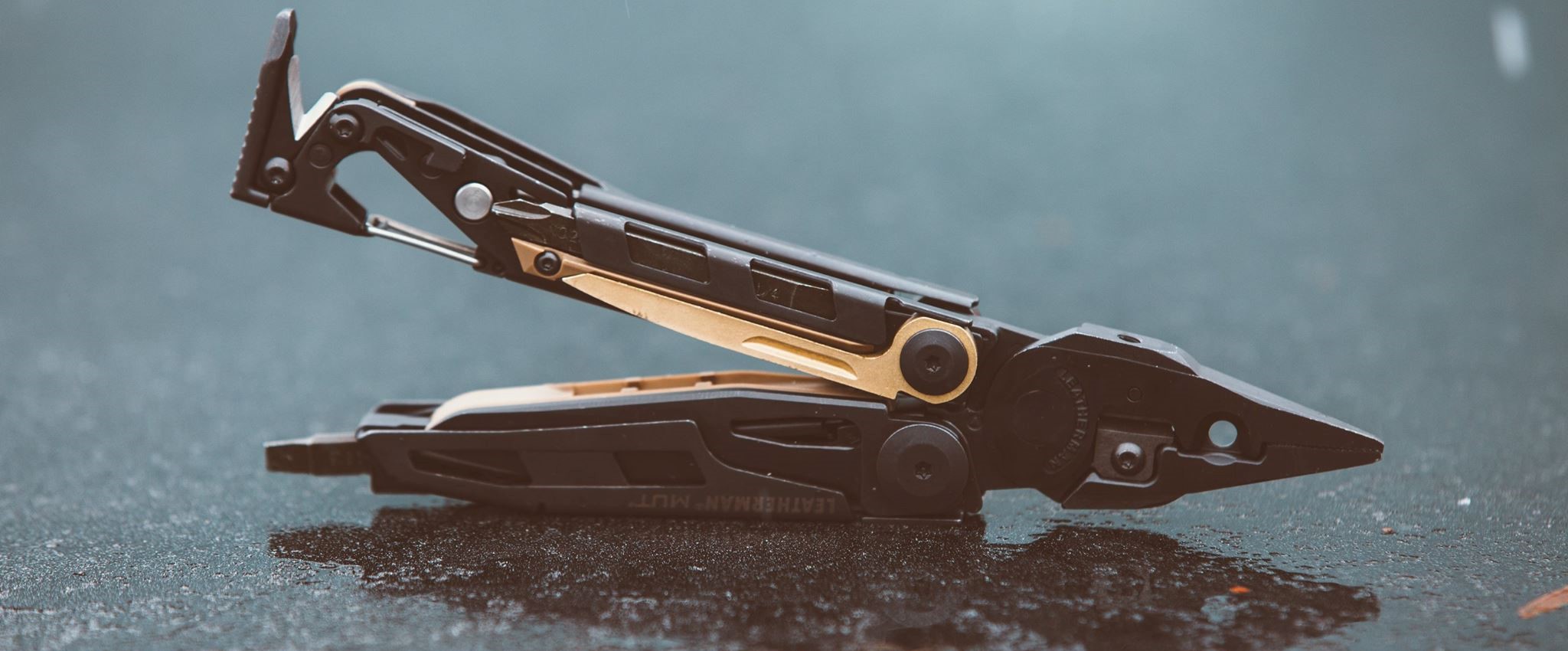 This next product carved up the competition to win Best Knife or Multitool of the year. The Leatherman MUT Multi Tool packs 16 highly-durable tools all into one compact device. It provides a ridiculous amount of utility and takes up minimal space in your loadout, making it a prime choice for tactical operators or anybody who needs to make field adjustments on their AR-15.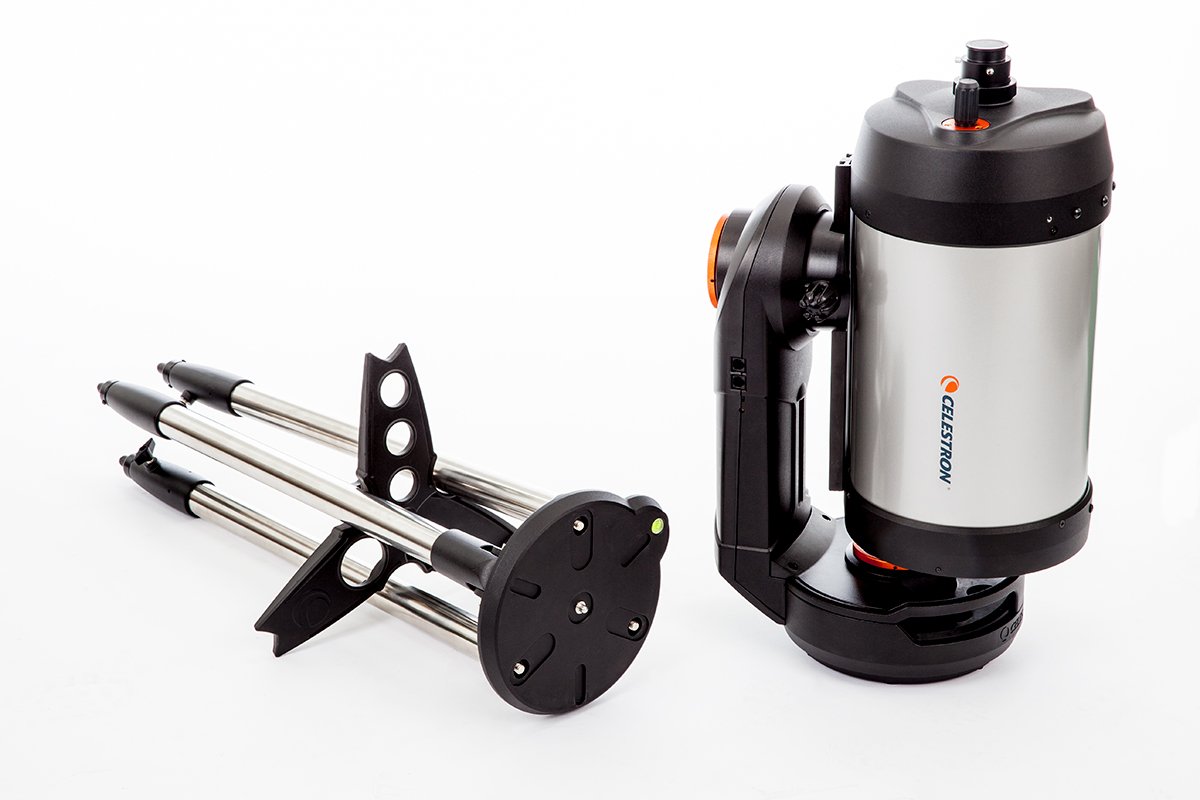 Last, but certainly not least, we present this year's winner for Best Telescope. Two star-studded scopes were neck-and-neck in the polls, and they both happen to be from the astrology experts at Celestron. However, the NexStar Evolution 8 Schmidt-Cassegrain Telescope came out on top. It's compact for easy transportation to your favorite stargazing spots, provides high-tech tracking to locate breathtaking celestial objects and best of all, it's user-friendly for astronomers of all experience levels.
That wraps up this year's winners of the 2019 Brilliance Awards. Be sure to check out these hot products at OpticsPlanet to beef up your gear collection with the very best. Plus, with the holidays around the corner, these products make the perfect gift that might secure your bid for Best Family Member of 2019.
Latest posts by OpticsPlanet
(see all)
Related Posts