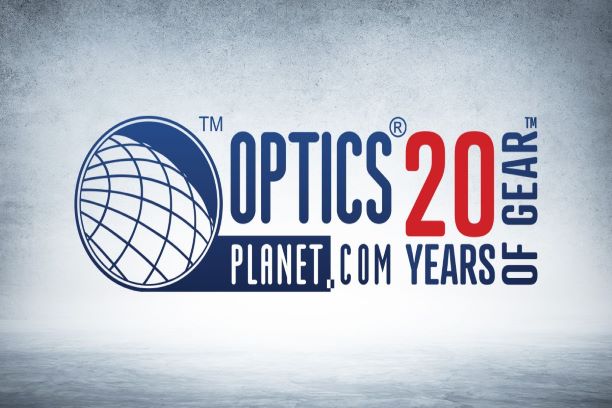 Put on your party hats because OpticsPlanet, Inc. is celebrating 20 Years of Gear™ as your Destination for Gear. At the dawn of ecommerce, OpticsPlanet was one of the first companies to sell premium optics online and has continued to grow through our commitment to offer the widest selection of outdoor and tactical products possible. Throughout our journey, we've added high-performance gear from best-selling brands to our roster including Holosun optics, Aero Precision gun parts, and recently, Winchester Ammunition. What's more, we've released exclusive products you won't find anywhere else including customized tactical and hunting gear from OPMOD.
OpticsPlanet's success has opened doors of opportunity to give back to the community that helped them get this far, including the OpticsPlanet Cares program that has provided over $500,000 to various organizations in support of both enthusiasts and the heroes who bravely serve our country. Over the last several years, the company has shown unwavering commitment to aid those who serve through direct donations to organizations such as Hope for the Warriors® – a nonprofit veteran service organization that assists combat-wounded service members and their families and Ranger Road – a nonprofit whose mission is to help veterans through their transition from military to civilian life.
We've continuously expanded our selection to provide you with everything for your outdoor needs. Take a look at the timeline below to see how we went from selling monoculars online to becoming your Destination for Gear.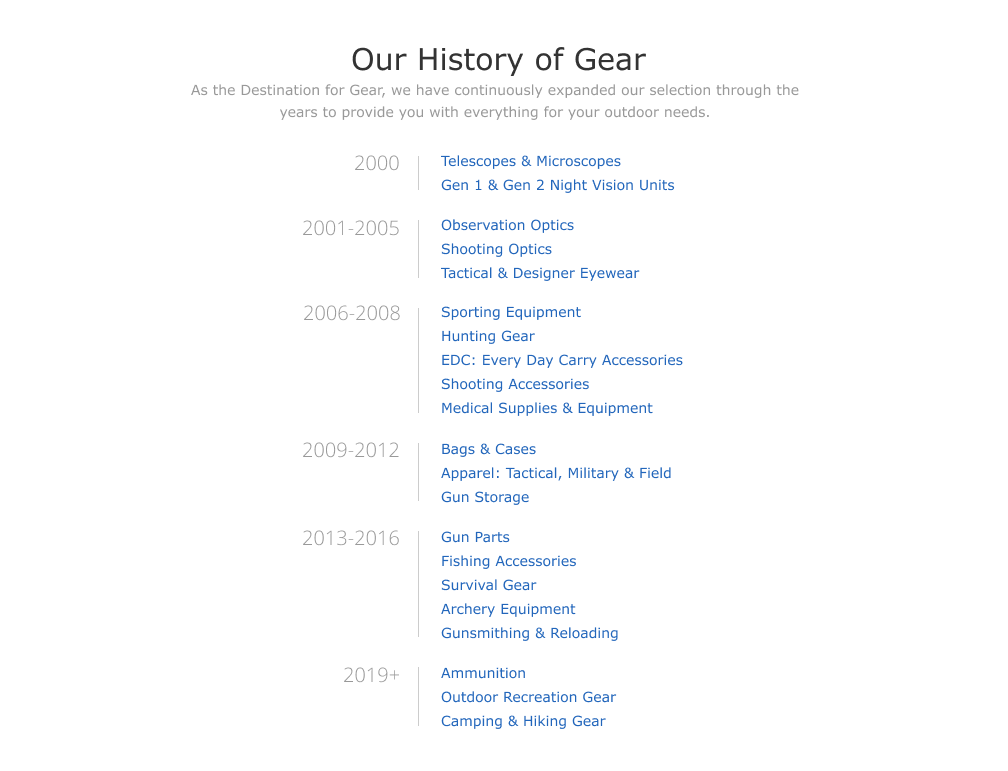 Of course, it isn't truly a celebration without proper party favors. Make sure to stop by our 20th Anniversary Gear page to score exclusive items that are only available at OpticsPlanet! We have limited-edition Men's T-Shirts, Women's Tees, Beanies, Jackets, and other commemorative apparel for sale.
Visit our official 20 Years of Gear™ site to learn more about OpticsPlanet and our history of gear. Thank you for helping us celebrate 20 Years of Gear™, and we look forward to continuing our efforts to provide you the biggest variety of outdoor equipment to fuel your active lifestyle.
Latest posts by OpticsPlanet
(see all)
Related Posts
« The Best 5 States for Turkey Hunting in 2020 Best Types of Scopes for Different Shooting Activities »