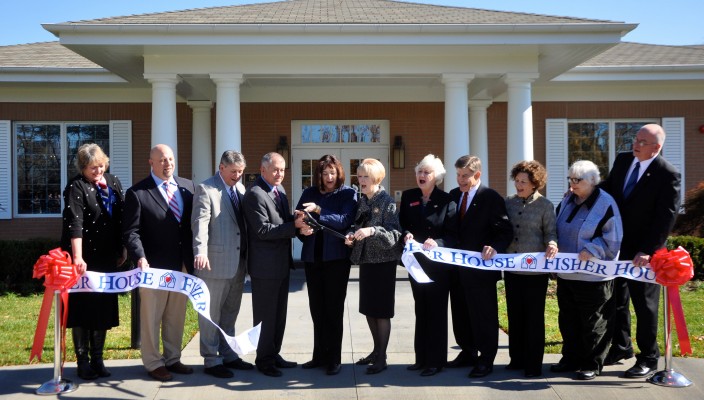 As we come to the end of Gear Up for a Cause, resident Gear Expert Clair B. walks you through our charity of choice and awesome sweepstakes prizes one last time.

You have all really been taking advantage of our incredible Gear Up for a Cause deals, and we can hardly blame you! There's something fulfilling about checking off your wish list and knowing that you're donating to veterans in need at the same time. And honestly, when was the last time a charity campaign gave you the opportunity to win new weapons from FNH, as well as 40 other prizes? This is the perfect time to give yourself a chance to win some great guns and other prizes, as well as get gear from all of your favorite brands at a crazy discount.
If you've been out enjoying the weather over the past month and managed to miss these awesome deals, Gear Up for a Cause is OpticsPlanet's latest way to save you money and serve the community. For the rest of June, a percentage from every purchase on our website will be donated to the Fisher House Foundation, a deserving organization that helps military families by providing cost-free housing near VA hospitals. They've been serving military vets for 25 years by allowing their families to remain close while they get the treatment they desperately need. You can learn more about the Fisher House Foundation, an 11-time Charity Navigator 4-star pick, by reading last month's in-depth feature on them, and why we think they're so incredible.  This is our biggest promotion yet, and we're going all out to ensure your dollar makes a difference in the life of someone who fought for you and your family.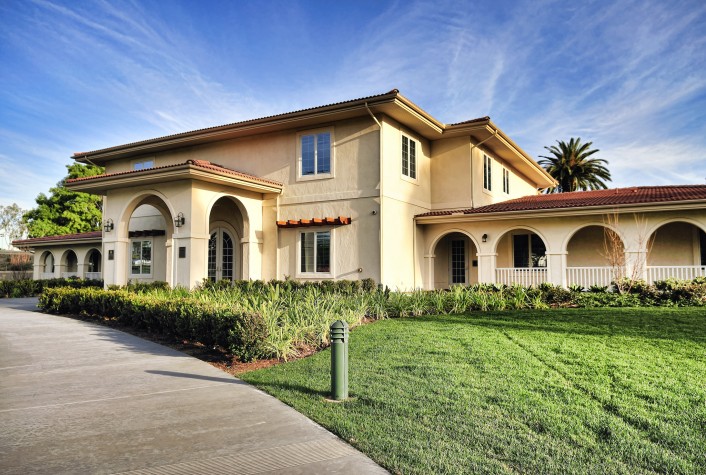 With one month down and one more to go, we still have many more sales that will blow your mind. A handful of your favorite brands have jumped on our bandwagon to offer exceptional deals throughout the next month, so you can expect savings from Leupold, Vortex, Crimson Trace, and more. For every product you purchase from our sponsors, we'll give the Fisher House Foundation an extra 1% of our sales. If you've been saving up for a top of the line Trijicon night sight or can't wait to get your hands on an ATN night vision scope, now is the time to buy and know your purchase makes a difference.
Oh, and did we mention our incredible sweepstakes? With huge prizes and cool instant win gear, how can you go wrong? Simply enter here for a chance to win our top prizes, including FNH USA firearms and Freedom Munitions ammo gift cards to keep you shooting all day long. Our grand prize is worth over $6,500 and includes a decked out FNH USA FN 15™ DMR Rifle, along with a Trijicon Riflescope, an EOTech Holographic Weapon Sight, a Streamlight Weapon Light, an ATN Night Vision Scope, and a $500 Freedom Munitions gift card. Who wouldn't try to win that huge package of all the best gear?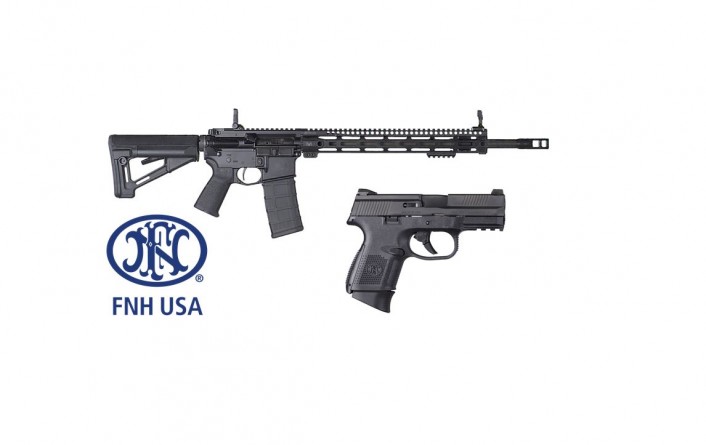 Our first and second prize winners are going to make out pretty well too. For first prize, you can go home with a new FNH USA FNS™-9 Compact Handgun and a valuable Freedom Munitions Ammo gift card. If I was the winner, I'd be on my way to the range the second my prize arrived on my doorstep. The second prize winner can thank his lucky stars as well when he receives a Crimson Trace Laser Sight, Nikon Spotting Scope, BLACKHAWK! Bag, OPMOD Range Bag, Vortex Red Dot, Leupold Riflescope, Burris Scope Mount, and a Freedom Munitions gift card. No matter what you win, you're walking away with gear you've been craving for years.
As if that wasn't enough, we've pulled together some of our favorite products and are giving away instant win prizes all month long. All you need to do to have a chance to win a new laser sight, binocular, or 26 other awesome prizes is come back daily to the Gear Up for a Cause Sweepstakes on OpticsPlanet and play the instant win game. Sounds sweet, right? We think so!
Time is running out to get your entries in. With our contests ending June 30th, you only have a few more days to ensure that you're in the running for all of our awesome prizes from Bushnell, OPMOD, Burris, and more. So what're you waiting for? There's no purchase necessary, but you can earn up to ten additional entries when you splurge on all that new equipment. When your wife asks where your paycheck went, just say you've been helping the vets.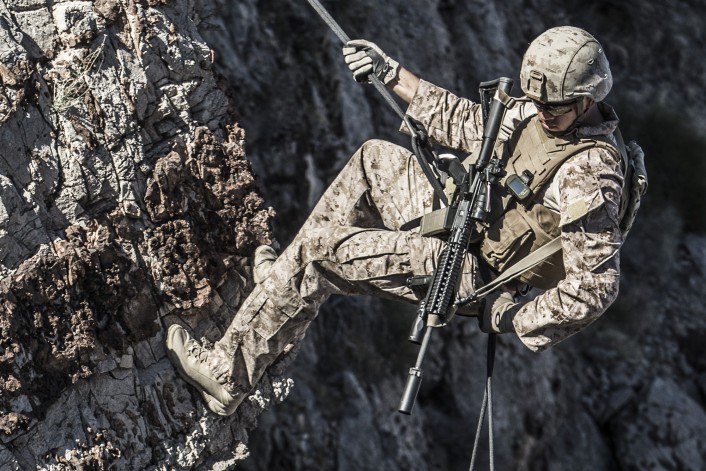 Here at OpticsPlanet, we love giving back to the community, and we aim to give upwards of $40,000 to the Fisher House Foundation. These veterans need our help to receive the care and attention they deserve, and by keeping military families together, we can help foster a healthier and more positive community for those who fought for our freedom. You can help us achieve our goal with every purchase you make this month from OpticsPlanet.
Have a veteran or an active member on duty that deserves a little recognition? Tell us about the service members whom you respect and honor in the comments below!
Related Posts
« 7 Killer Gift Ideas for Father's Day – Come Here You Old Son of a Gun! Pro Shooter Powerhouse -Team Geissele »