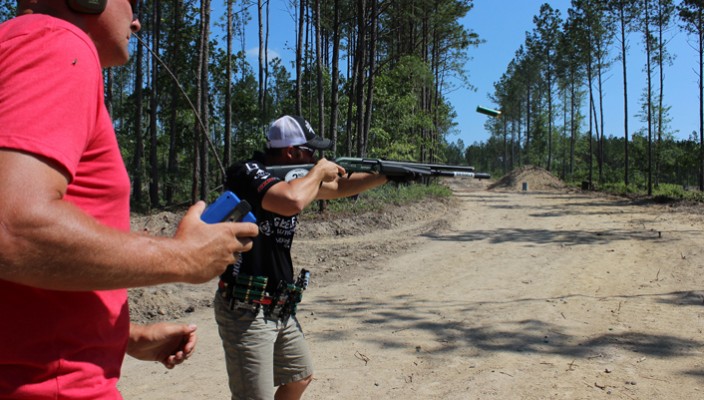 The other day I got to sit down with the man, the myth, the shooting legend himself Mr. Rob Romero and talk about the new Team Geissele. Before I get into what he had to say, I want to set the record straight once and for all. Say it with me now, Geissele = Guys-lee. Not jizzell or guyzell or any other backwards pronunciation.
With that out of the way….
For those of us that dont know, who's on Team Geissele?
R: Team Geissele is made up of myself (Rob Romero), Jansen Jones, and Kalani Laker.
Where do your guys' roots lie?
R: My roots personally come from competing with a pistol in USPSA. Jansen has similar experiences but also has a hunting background. Kalani too came from the USPSA side of things but has quite a bit of tactical training and long range precision rifle experience.
Does each member of the team have their own specialty or specific skill that they bring to the table?
R: We've all been doing this for quite a while so majority of the skills are now mental skills. We all have various strengths and weaknesses when it comes to how we approach shooting but no one person outshines the other in rifle, pistol, or shotgun and that's what makes this team jive together so well.
Since 3-Gun isnt a team sport, how do you feel about competing against each other when you're at the same match?
R: Obviously it would be better if we all were shooting different divisions but Tac Ops/Practical has the most competition and some others require equipment that we're not necessarily 100% confident in. With that said, I would much rather shoot well and not win against Kalani than shoot another division poorly and lose against someone else. . .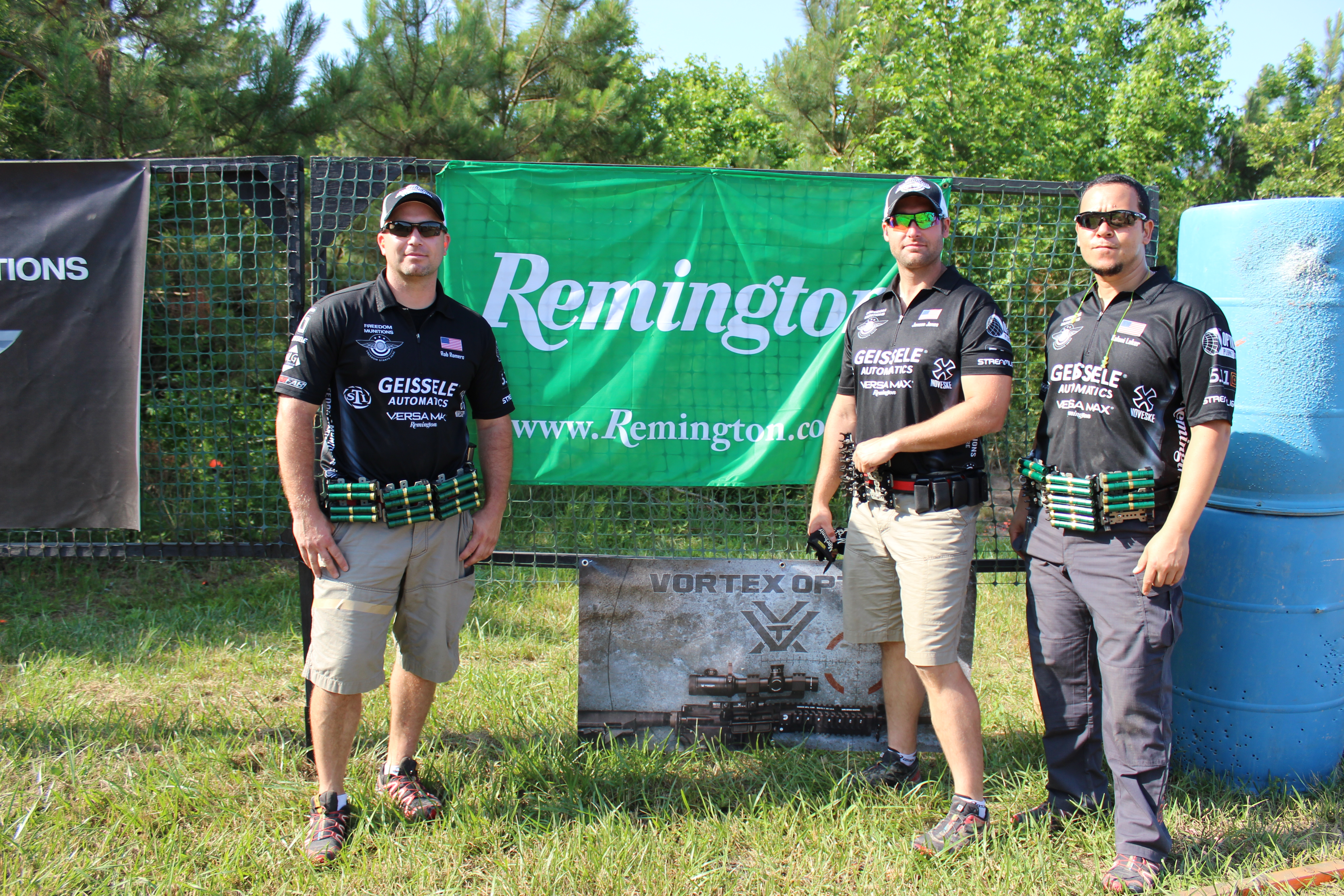 What is Team Geissele all about? What are you guys doing differently than everyone else?
R: Jansen and I come from the Noveske Shooting Team and originally it was to stay out in front of what everyone else is doing. You know you want to innovate and do new things and avoid the pitfalls or traps that everyone else is falling into. Whether it be the 3-gun videos that we started doing which nobody else was doing at the time or doing 3 gun training. Nowadays, as you can imagine, life takes over. I have kids, Kalani has kids, and Jansen has a few jobs so we've had to cut back on the amount of videos or "extra stuff" we can do. I will say this, the one thing that kind of differentiates us is we're all business. Sure we all like to have fun and socialize with other shooters but at the end of the day, we go to matches to win and that's it….
Where do you see this team going?
R: We all kind of know that there are a few factors that will ultimately determine the fate of Team Geissele outside of us guys on the team. Whether people want to admit it or not, the 3-Gun Nation TV show has a lot to do with where 3 Gun is going. So as long as the audience continues to grow for that show and the sponsors are happy and keep supporting then our team will be alright.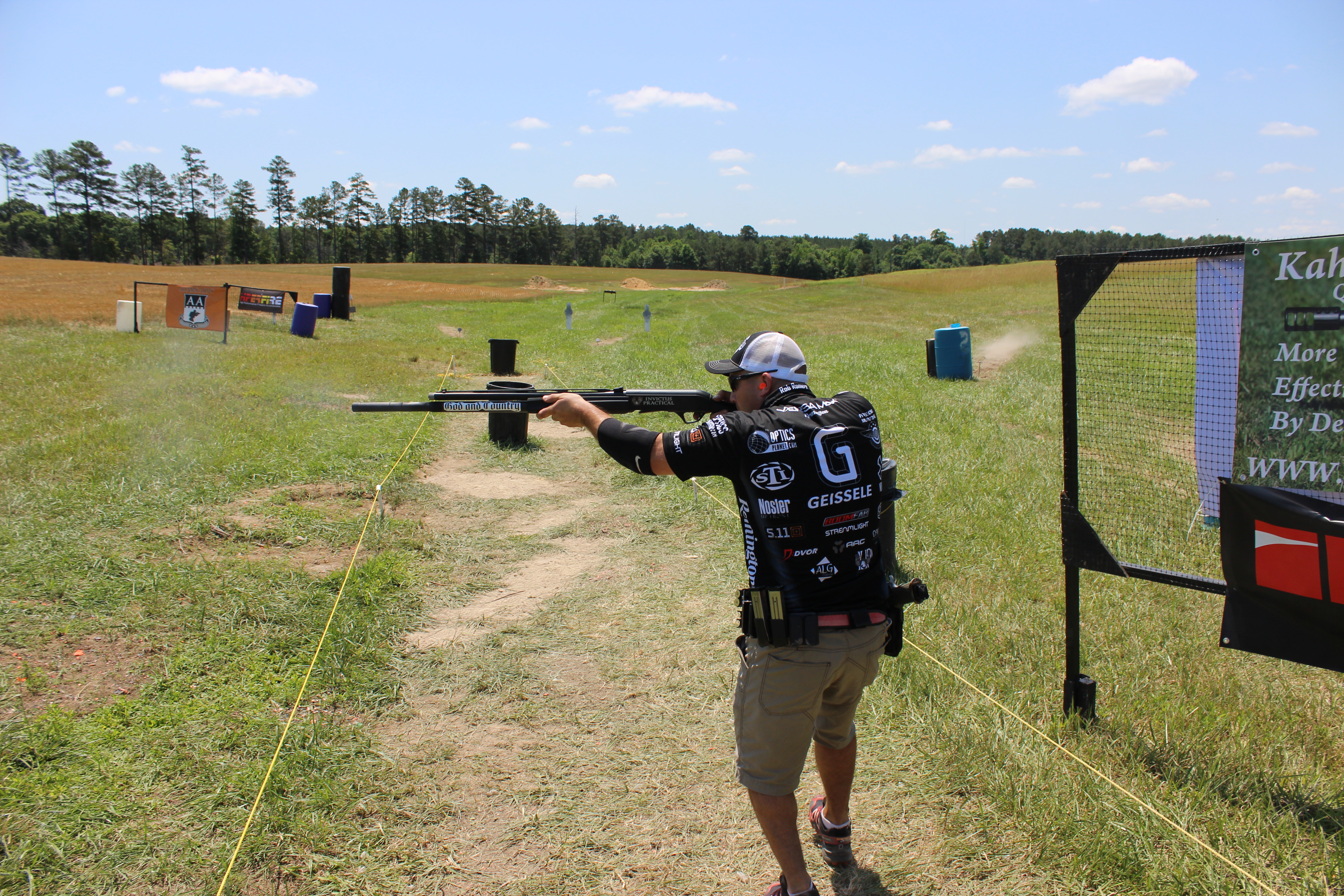 Where can fans of the team see you guys shooting at?
R: We're all over the map this year.
-Jansen and I will be at the Nordic Components Shotgun Match in Minnesota June 27th.

– Kalani will be at the 3-Gun Nation Regional June 27th and 28th which is a really cool match to go check out because its actually on the Virginia International Racetrack grounds.

-Jansen and I will be at the Warsport Team Challenge July 11th-12th in New Hill, NC.
-Kalani, Jansen and I will be at the 3-Gun Nation Regional in West Virginia August 1st-3rd.

– Jansen and I will be at the Benelli Shotgun Championship August 7th and 8th at Rockcastle Shooting Center in Kentucky.

-Kalani will be at the Pro-Am at Rockcastle Shooting Center August 21st – 23rd.

I'm sure there's a few I'm missing but either way you can check out our complete match schedule and updates here. If you happen to make it out to any of these events, as long as we're not at the shooting line, stop anyone of us and say hey!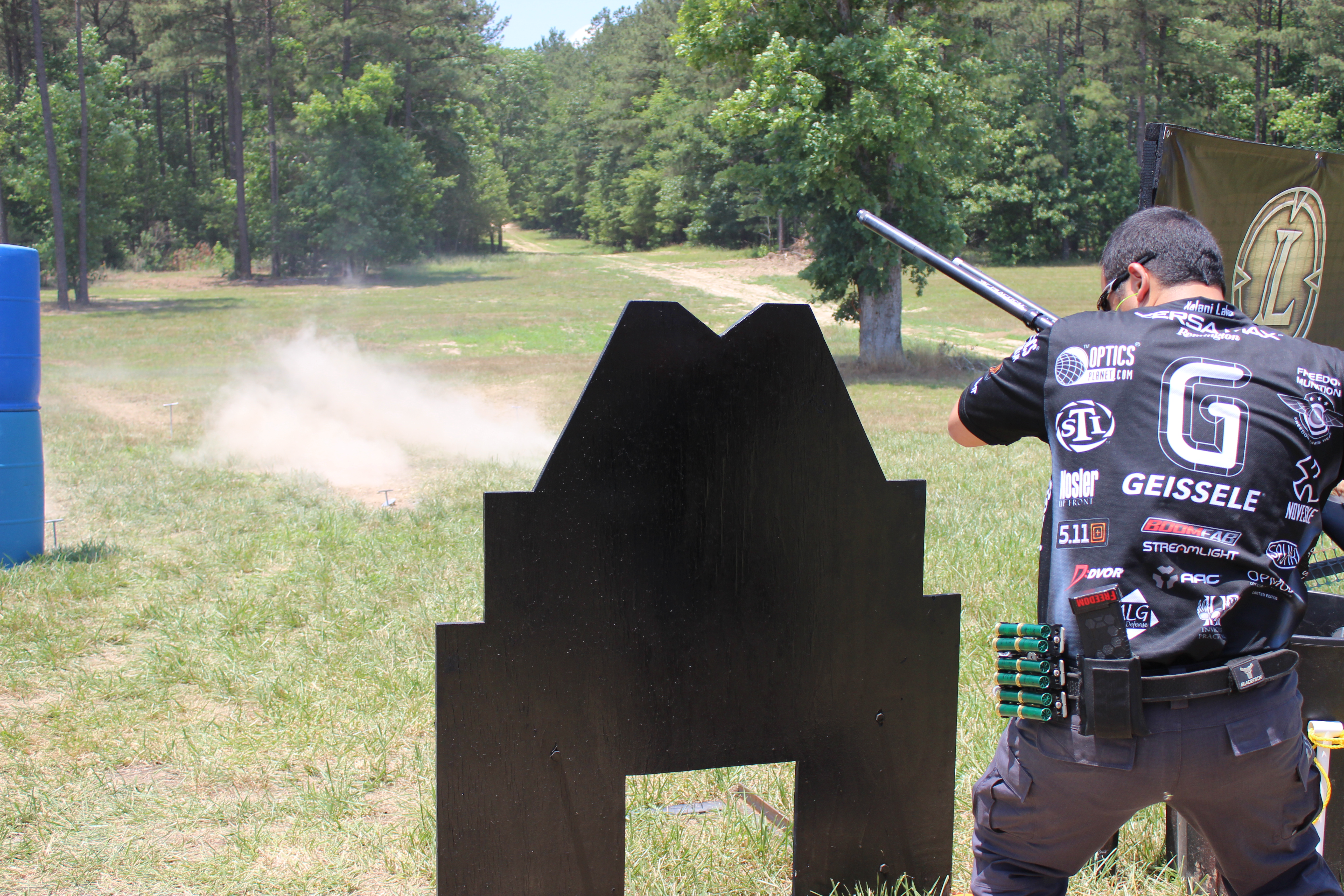 A few days after I did this phone interview with Rob, I got to shoot the Freedom Munitions Multi-gun match in the same squad as Kalani, Jansen, and Rob. What I can tell you firsthand is that these guys really do embody the phrase "True Professionals".  I was able to sit back and watch them in the wild and from their blazing fast runs to their polite but efficient demeanor, I can say they're reminiscent of the Jordan, Pippen, Rodman Chicago Bulls days- a powerhouse of different skills that kick ass and take names.
Now the real question is, which one is Rodman? I'll let you guys decide that one. As always, shoot-em straight and be safe!
Related Posts
« Gear Up for a Win with Gear Up for a Cause A Girl, Vortex Glass, and Some Long Range Rifle Action »