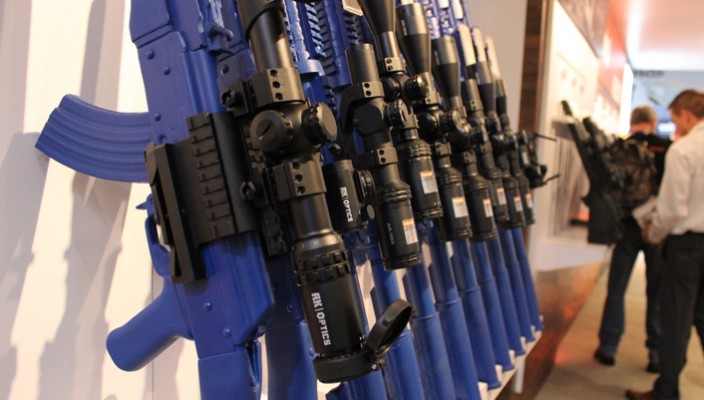 Every year tens of thousands of members of the firearms industry head to sin city to check out the latest guns and gear at SHOT Show.  While I can't/won't describe in detail the numerous ways in which this show is unlike any other trade show in the world, I can say that this year was all about new optics, accessories, gear, etc., and not so much the new end all be all handgun or rifle.  The Vista Outdoors monstrosity of a booth did not disappoint in their new product offerings for 2016.
Vista Outdoors which is the umbrella for brands like Bushnell, RCBS, BLACKHAWK, Primos, Weaver, and a bajillion other companies, had a wide range of new exciting product launches at the show. In no particular order, here are my favorites from their booth and why I like them:
Bushnell Elite Tactical Hunter 4.5-18x44mm Riflescope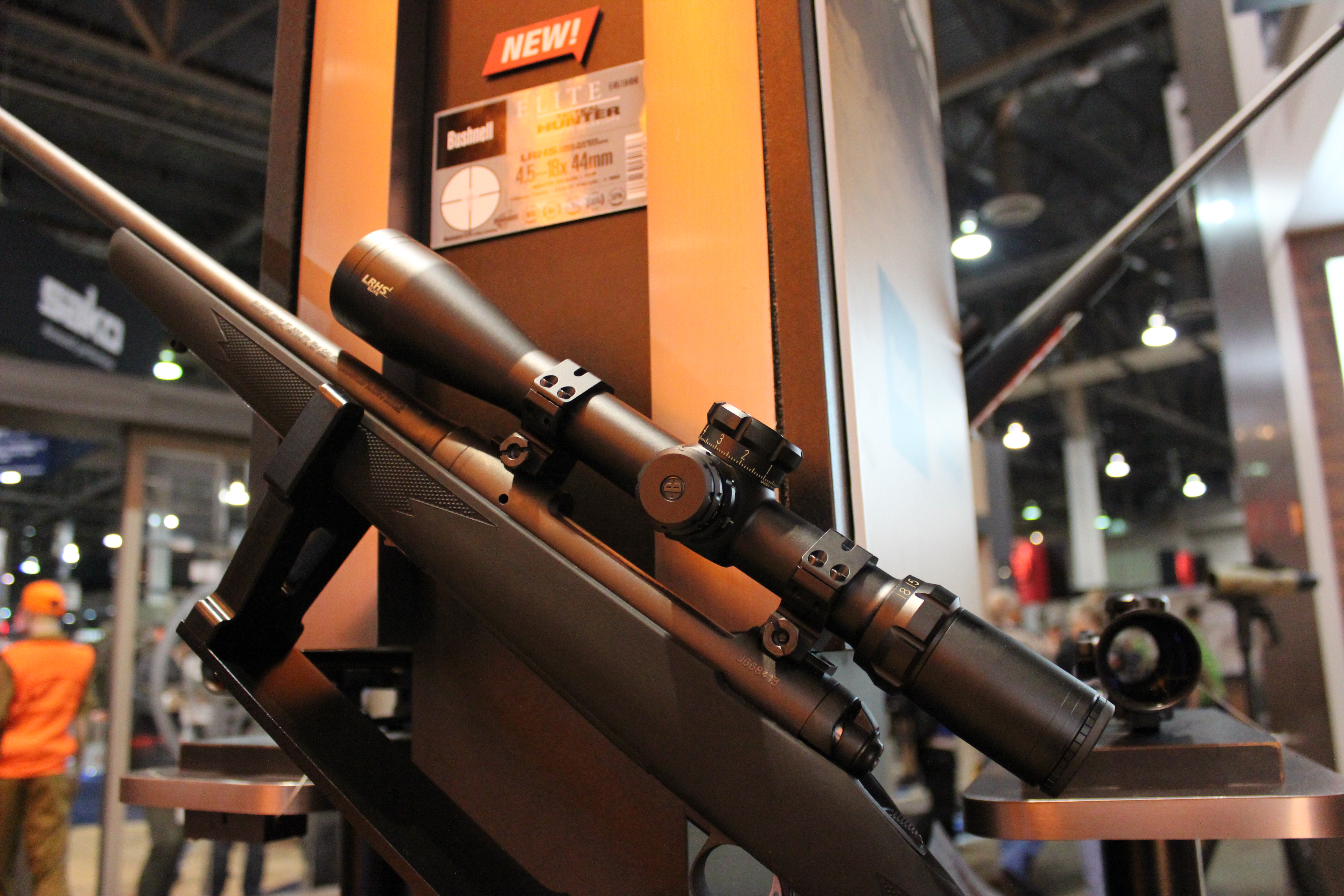 While the scope is not "new" for 2016, the addition of an illuminated reticle to this 4.5-18x44mm Elite Tactical Hunter scope is what's new for the year. Having shot a little bit with the original/ pre-illuminated version myself, I can tell you that having this new lit reticle is long awaited feature that many people were looking for.
BLACKHAWK Knoxx GEN III Stock – Remington 870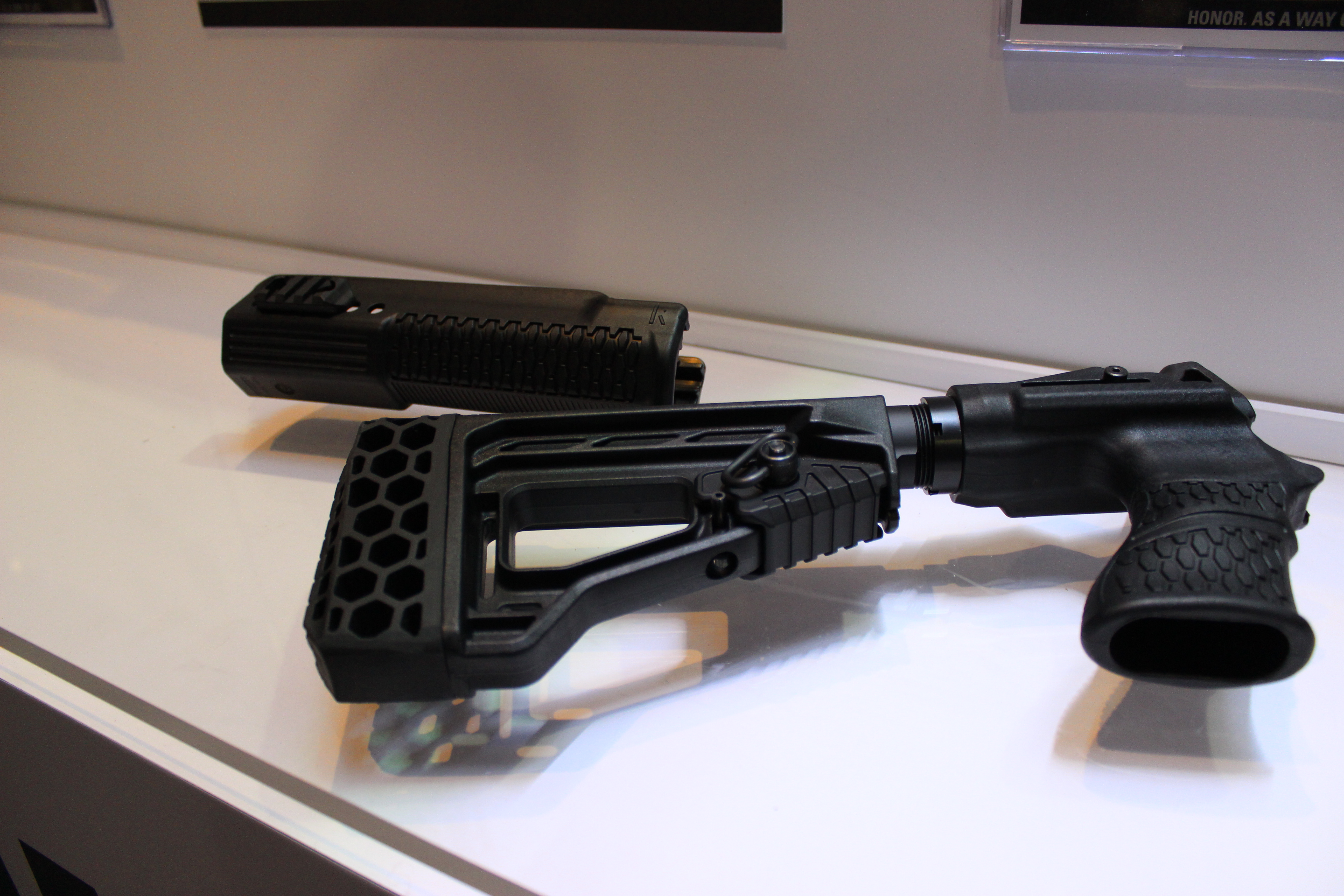 Anyone that's done their fair share of shooting full power loads out of their Remington 870, can describe in detail the slap of the face and pain the stock of the gun puts on your body. Now in it's third generation, the tried and true way of mitigating 12 ga recoil by installing on one of Blackhawks recoil reducing Knoxx stocks has gotten even better. Claiming 80% recoil reduction, six position adjustability, QD sling attachments, adjustment to eliminate stock rattle, and what I can personally attest is the most comfortable rubber buttpad in existence, are just a few improvements that make this stock a winner for 2016.
Bushnell Trophy Xtreme 20-60x65mm Spotting Scope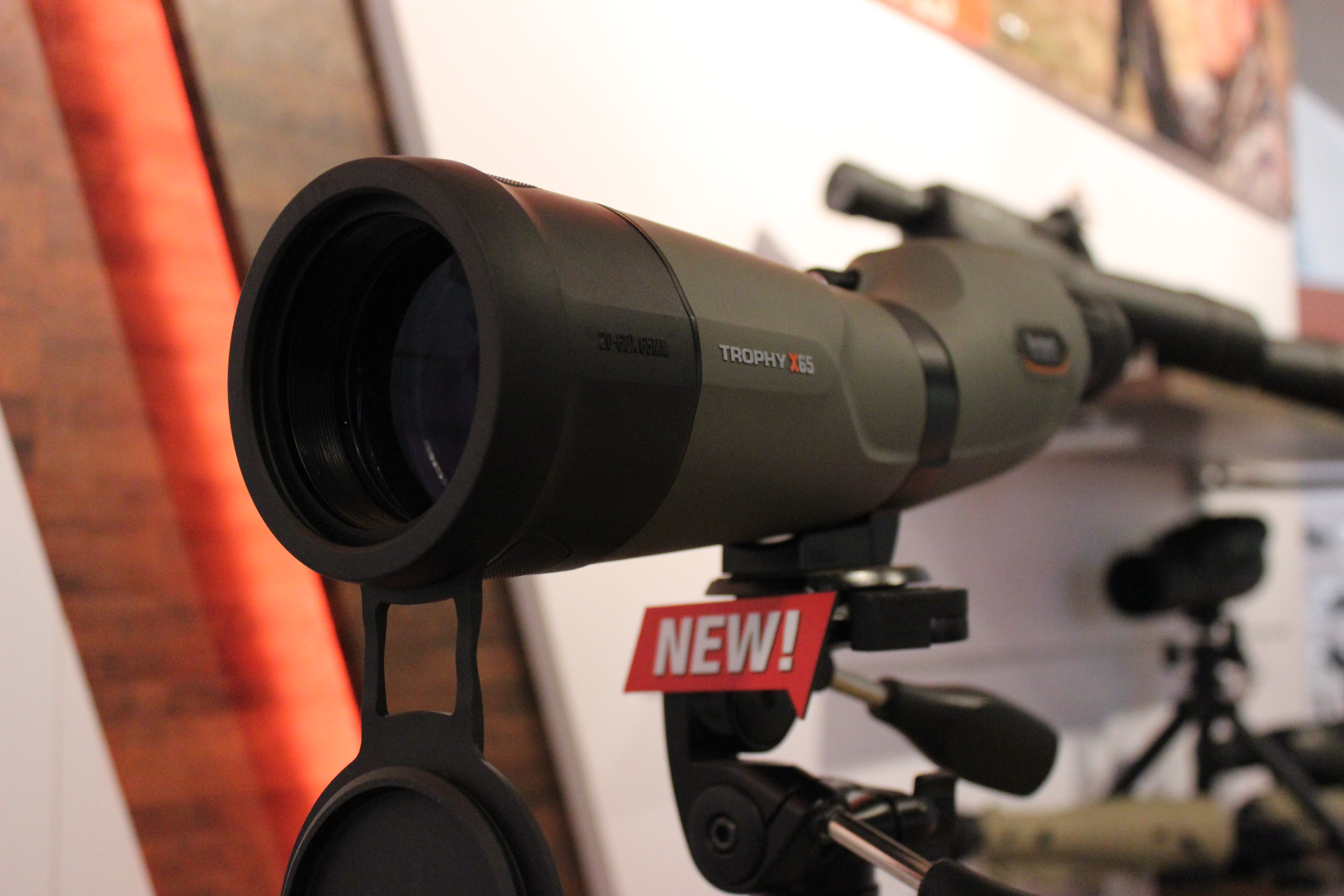 An improvement and possible takeover of the Trophy XLT line of Bushnell spotting scopes and a street price under the $300 mark, this new Trophy X65 SS was one of the most wallet friendly optics I saw in the Vista booth. Some things to note about this Bushnell X65 spotting scope, the glass was good to great, everything turned and twisted smoothly, a durable housing and the new no questions asked warranty round out my favorite features of this high value spotting scope.
Related Posts
« The OTHER Hard Case Company Thermal Imaging for Home Defense? »