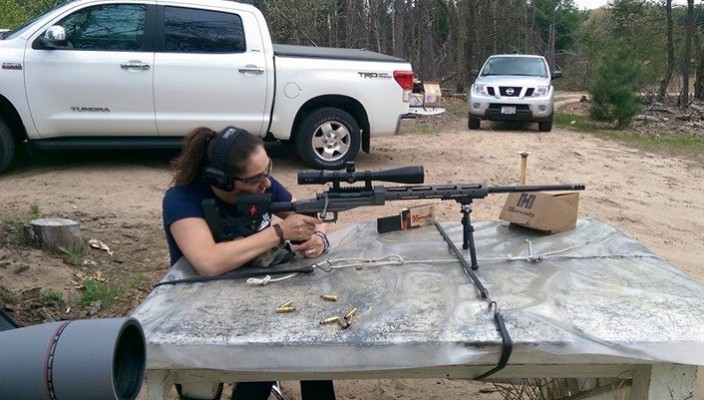 As I was prepping for a weekend trip to visit Vortex Optics, I thought of how long I have been waiting to finally cross off some long-range shooting from my bucket list. I shot my first pistol 10 years ago but never had the opportunity to shoot a rifle! There was so much for me to learn as a newbie, but I was eager to gain experience. When the guys at Vortex offered to take us out to the range, they showed us the ropes and set us up to get addicted to long-range shooting. We had a field day shooting their assortment of kick-ass rifles!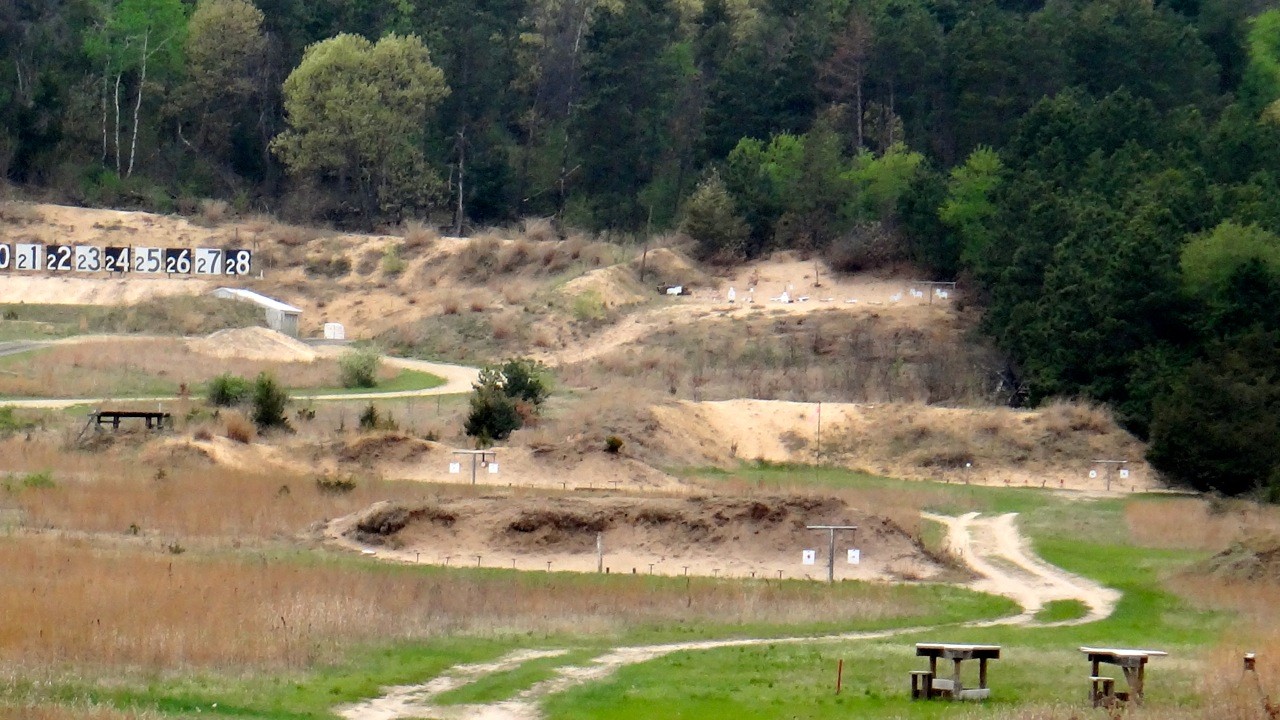 I will be honest, being the only female in tow with experienced shooters was a bit intimidating. "How will I get comfortable if the rifle is too big for me?" "What if I miss my target by a 'mile'?" I did not know what we were in for when we pulled up. This was a REALLY long distance shooting range. I could barely see the target with my naked eye. They set up 8 different rifles and a couple spotting scopes, just as the wind started to pick up. This was it. I was going to hit those tiny targets from all the way over here, over 500 yards away. I was skeptical of my long-range ability but once I had my eye on the target and took that first shot, I immediately understood why people get addicted to target shooting!
The best part of going out to shoot with a competitive shooter and a veteran was that they had the best toys. They had a variety of long-range caliber rifles and all the best accessories: free float handguards, bipods, custom stocks, suppressors, and triggers. Working at OpticsPlanet involves knowing about all these products, but we don't get to field test them in the office. To see the clarity and true color of the optics we were using was astounding. I know Vortex has great quality because I have tested their binoculars and spotting scopes, but to see it first-hand in just a handful of firearm optics was mind-blowing.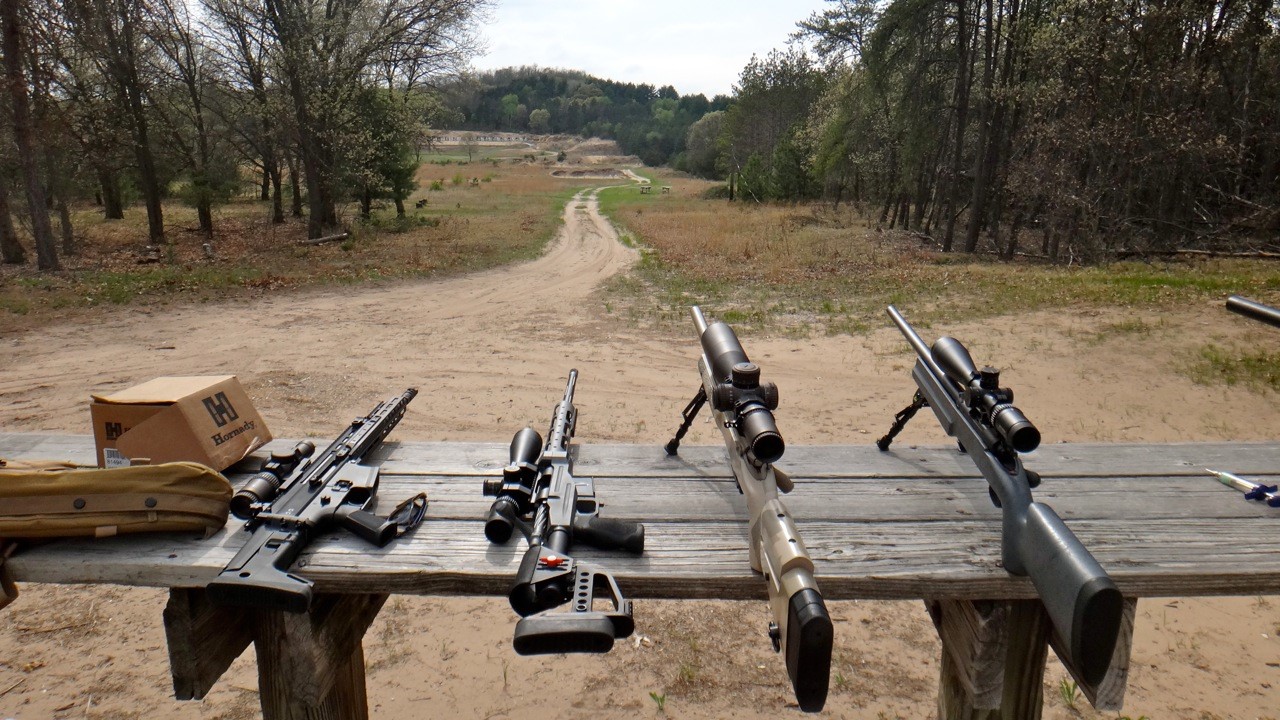 I wish I could tell you I learned about all the optics we used and what caliber we shot, but I was too excited about shooting these targets down from such a far distance. I was so focused on my shot that I didn't grasp any of their lingo as they were talking to one another. My eye was deeply fixated on the target as I was controlling my breath, and when I pulled the trigger for a clean shot, I barely felt the recoil and smelled the stink before I heard a…TING! It was the most rewarding sound. I did take away a couple things with my learning curve: I had to pinch the saddle bag with my left hand to steady my shot because I couldn't hold my elbow in the air. It also helped to push the rifle forward on the bipod legs to catch a little bit of the recoil.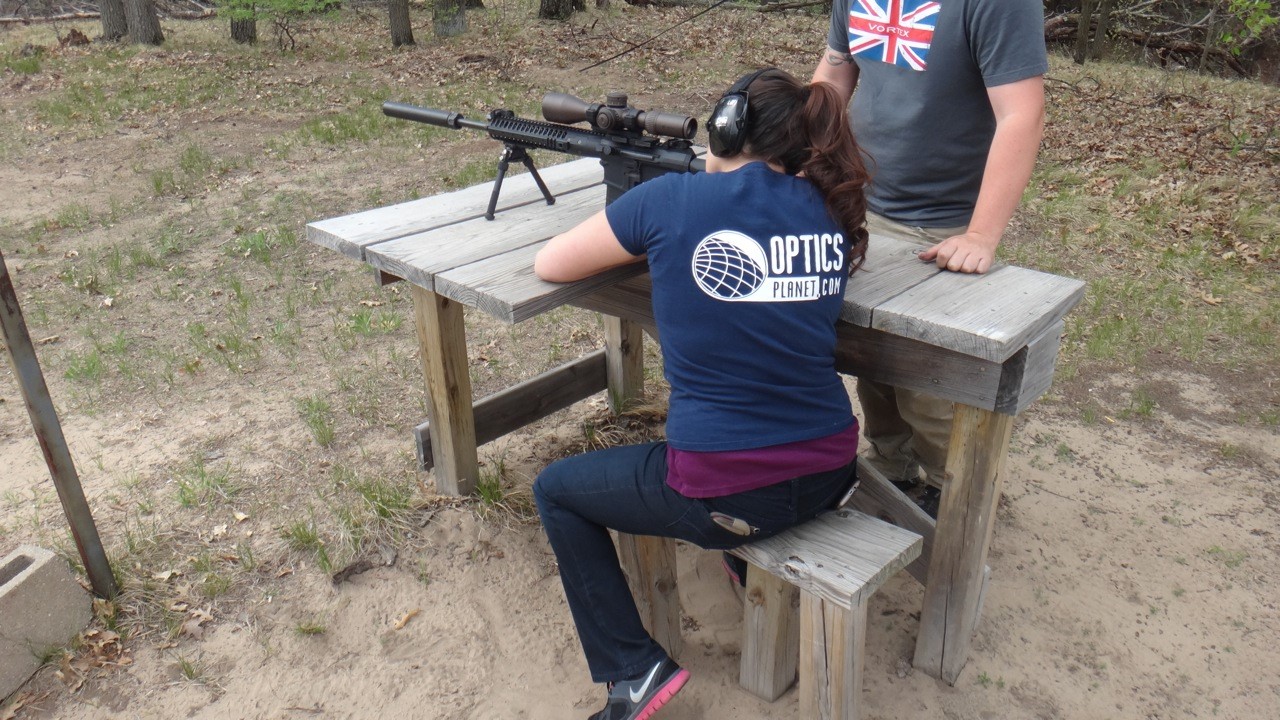 I came into this feeling unsure of what my aptitude would be. Yet, with the right tools along with Steve and Tom's instruction, I no longer had an anxious feeling that I wouldn't hear that target ring. I was hitting my targets against the wind and even hit multiple targets side-by-side in a row! Steve and Tom told us stories of 2-inch wide targets at even further distances and I was just itching to get on that level. I no longer felt intimated, but empowered to practice more, get some gear, and compete with the big guys!
The coolest part of this experience was being able to use a variety of Vortex optics and really get to know more about the products we offer at OpticsPlanet. Just kidding! Shooting metal targets from a quarter-mile away was the best! But honestly, the second coolest part of the day was seeing the bullet trace in a Vortex Razor Spotting Scope. You could literally see the shockwave of the bullet flying through the air.
For any female reader who is thinking about long-range shooting, I suggest you do it any time you get the chance! There's no other bad-ass feeling than hitting a target at 500+ yards and then bragging to your friends about it! So stop reading and get out there already!
-Elva D. OpticsPlanet Vendor Account Manager
Latest posts by Guest Author
(see all)
Related Posts
« Pro Shooter Powerhouse -Team Geissele Heat Up your Summer with Nikon Glass »