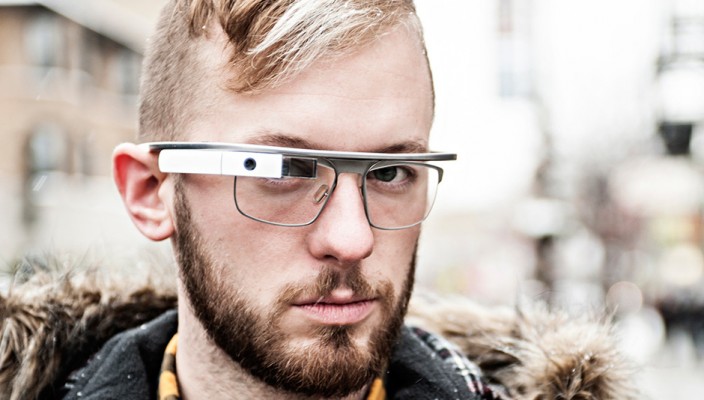 There has been a lot of hype about the new technology of the future being released to the public in 2014. More specifically, hands free devices that literally gets technology out of the way but still keeps you still wired in. That's right; I'm talking about Google Glass. Google Glass is actually a really neat device because you can record, take pictures, having directions right in front of you, speak to send messages or take notes, and over all, have an active lifestyles while staying hands free. The eyewear of the future is now even more of an option to people who already have specific optical needs – the Wetley launch of a prescription attachment for Google Glass.
When the Google Glass was first announced, I thought it was a really neat product but not a practical option for me, and I am sure for so many others. Wearing the Google Glass as intended would be really difficult for me specifically due to wearing glasses part time. In addition, I  almost always have sunglasses on when outdoors. Realistically, wearing two pairs of glasses is really not an ideal situation. Thanks to the professionals at Wetley, this will no longer be an issue for me. Their solution is the GGRX, which is the first available prescription adapter clip on for the Google Glass Explorer Edition.
The GGRX adapter frame is modern, stylish, and made of lightweight stainless steel. Stainless steel is an important feature because it makes the product is very durable more clean looking, and will not be a problem for those metal allergies. It easily clips on to the Google Glass existing nose piece, without the need for screws, glue, or tools. This makes it super easy to remove or change GGRX styles to suit your situation. The frame itself can be ordered and taken to your optician to have your desired lenses put in to it. The lens options seem to be endless; OpticsPlanet.com is offering a variety of lens options that will suit any lifestyle. Some of the lens options are a clear multipurpose lens, polarized lenses, photochromic, and tinted lenses in four colors that are intended for outdoor use.
I decided to go with a non-prescription tinted grey lens option that is perfect for when I am outdoors. Realistically, I would be using my Glass outdoors for directions, taking pictures and video when I need a hands-free option. The tinted lenses are impact resistant, block UV rays, and are AR coated. In addition, the coating resists smudges and scratches, as well as repels dust and water. I also got the anti-fog feature due to being outdoors in different weather conditions and environments.
Overall, I am super excited to start using my Google Glass with the GGRX lens attachment; especially outdoors when I want to take a picture or video of what I am seeing without worrying about fumbling with my phone. Ultimately, anyone can take full advantage of the Google Glass no matter their specific eyewear needs. GGRX is a stylish, easy to use solution that allows us to really enjoy what Google Glass has to offer.
Latest posts by Alessandro
(see all)
Related Posts
« The Radians OPMOD SRP Vision and Hearing Protection Performance Kit Don't Hibernate! Dealing with the Cold on the Hunt »