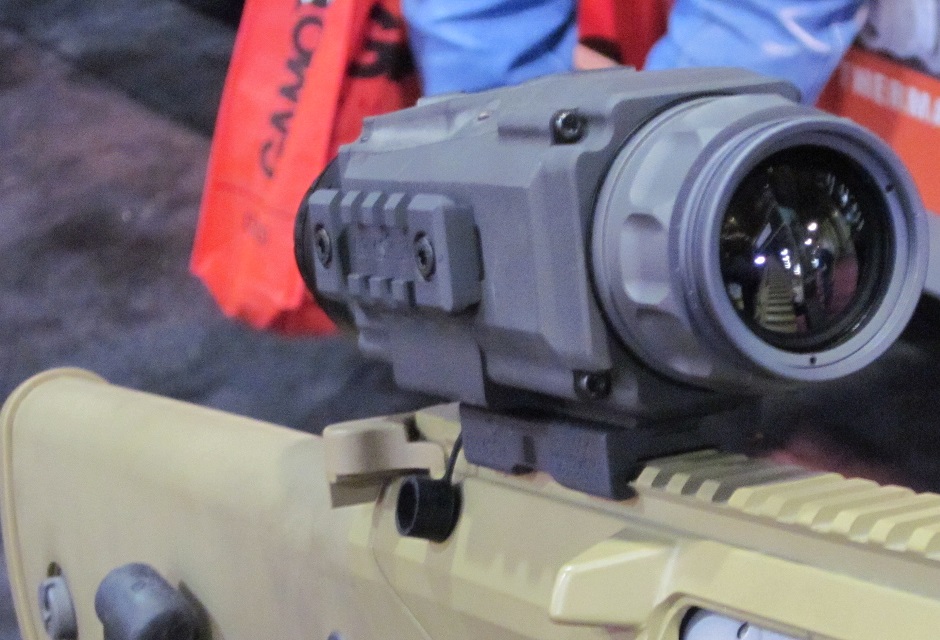 We've covered a wide range of awesome gear in this space, but ATN has some of the coolest. I mean, thermal and night vision? What's more awesome than seeing in the dark? As humans, we're not exactly predisposed to doing much in the dark. We're just not built for it. Any piece of tech that lets us do things we wouldn't ordinarily be able to do – in this case, see in the dark or detect heat patterns – is always a thrill for me. Thus, ATN is a pretty natural choice for one of my favorite brands.
It turns out I'm not alone, either. ATN has recently won the Predator Xtreme Magazine's Reader's Choice Gold award for the Night Vision/Thermal category. Make no mistake, this isn't some committee selection – plenty of hunting and tactical aficionados have confirmed ATN to be one of the best. I'm in good company.
There's probably nothing cooler than thermal vision. Perfect for hunting, tactical situations, and a wide range of other uses, thermal vision allows you to see targets based on the heat they give off. The usefulness of such a device is pretty clear – you'll be able to sight down on your target without giving away your position even to infrared devices. ATN has a great selection of thermal vision units, too – their ThOR is well-known in the industry for being a powerhouse and a workhorse (and it's just got a really cool name). It's not something I'd pick up just to play around with – it's a serious tool. Tell me if you've come across this – you're using a thermal device to get your sights on your target. At the last second, you switch to a night vision device to take your shot and in that second, your game gets away. The ThOR eliminates this problem with its superior picture and fantastic reticle that will let you take the shot. If you've got the need, the ATN ThOR is the thermal device you want.
Of course, night vision is indispensable for anyone operating in low light. It uses Image Intensifier Tubes (ITT) to enhance ambient light – or, in extreme situations, infrared light from an illuminator. Anyone who has gotten lost in the woods while camping knows the value of a tool that lets you get around. A flashlight can be useful, sure, but to stay discreet, you'll want some night vision from ATN. The coolest thing they've got, in my opinion, are the night vision scopes. These bad boys mount directly to your rifle, and allow you to aim and shoot in extremely low light. I don't know about you, but I hate having to switch between several devices, so this is a great choice for me.
Plus, I just like the concept of looking like a spy, even if I've never done anything particularly clandestine. ATN's Cougar night vision goggles give me the ability to feel totally cool, and plus they let me see in the dark. I'm going to grab a set of these before my next camping trip. I'm sure to be the envy of everyone in the camping site! What's not awesome about that?
It's clear that ATN deserves the recognition and accolades it gets. I'm always excited to see what they've got coming out next. You can't do much better than the gear from ATN, so to that we send ATN a hearty congratulations!
Related Posts
« Nikon Spot on Championships 2013 – Bullet Drop Compensating Glory! If You Thought the Battle Mug was Awesome, Wait till you See the Bottle Opener! »