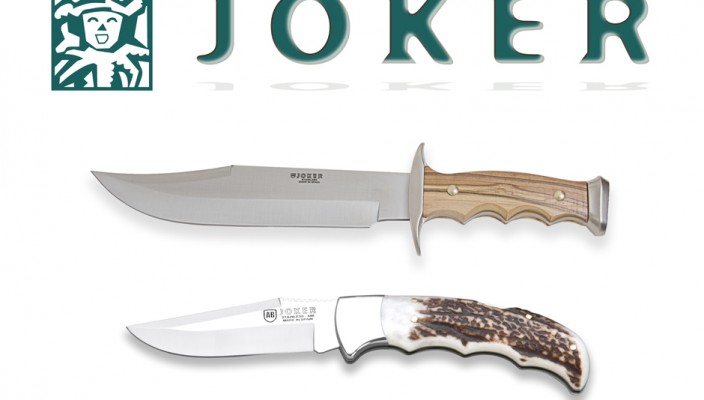 Alright, everyone. If there's one thing you've learned from your time here on Gear Expert, it's that we take knives seriously. Whether it's a part of your every day carry or your hunting load out, a good blade is paramount. Joker knives are some of the best in the business, for good reason. Let's take a look at four awesome knives from Joker – and then you tell me what you think. Deal?
Tactical Knife with Micarta Handle
Maybe you're not a tactical operator, but that's no reason you shouldn't learn from the best. This tactical knife with a micarta handle is the perfect thing to slip into your pack or simply to keep on your person when you're heading out into the field. Slip it into the included leather sheath and strap it to your gear for quick access. The 440 stainless steel blade is going to stay sharp. I'm no slouch – I sharpen my blades regularly, but I love a knife that can keep an edge.
Looking for a pocket knife? Joker's got you covered. Don't settle for anything less than these gorgeous folding knifes with a variety of handle patterns. Seen here is the Stag Horn handle, which – for all intents and purposes – may be one of the prettiest knives in the Joker line. Hey, just because it's a tool doesn't mean it can't look nice! With a 3.5in blade, it's the perfect size to have on you at all times.
The blade is Vanadium-Mollybdenum. The handle is stag horn. The knife is awesome. I can't get over the De Monte, to be honest. Choose the right size for you – between 3 and 6 inches. I'm a fan of a larger blade for a fixed knife, but it all depends on what you're going to do with it. The Joker De Monte is perfect for hunting or just showing off to your pals. Or, you know – both!
This is the big boy. The ultimate outdoorsman's companion. The Joker Zamak Bowie Knife is available in 4.09, 4.63, and 8.19in blade lengths, and is ideal for anyone who needs a comfortable blade. The grooved handle presents an ergonomic grip that is second to none, and the 420 stainless steel blade means less sharpening (as with all Joker knives). What is it about Bowie knives that are so appealing? For me, it's the fact that they are the perfect blend of form and function, which is particularly exemplified in the Zamak.
What do you think of Joker knives? I've been meaning to add a couple to my collection, but there are plenty more to choose from. Let me know what you would recommend in the comments!
Related Posts
« Gobble…Gobble…KA-BOOM! Turkey Hunting Season Begins Getting Crafty With Paracord »