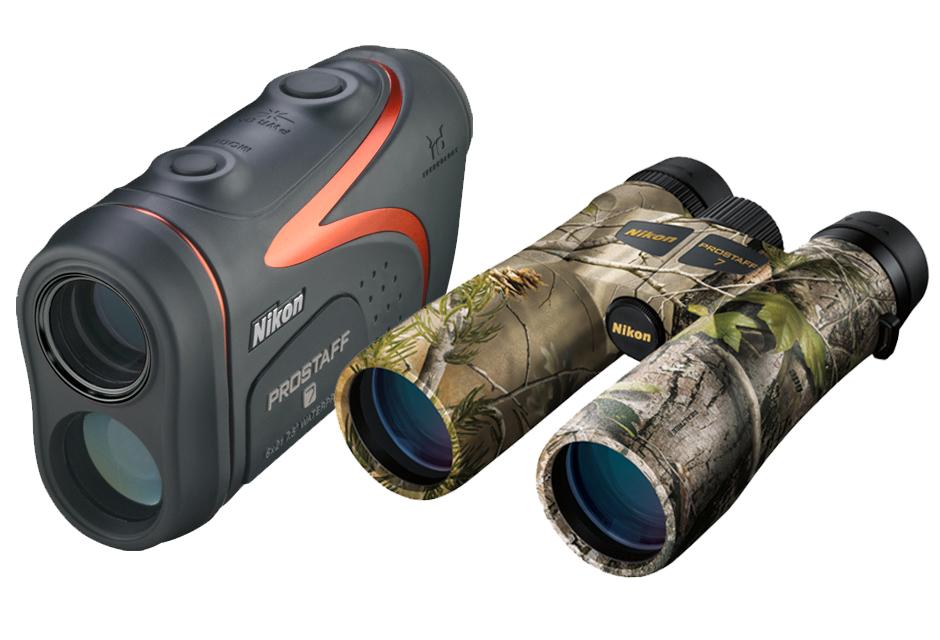 You all know that hunting season is right around the corner, right? I just got an email from an amateur hunter colleague who asked me to pass on word about this deal. Instant rebates are awesome, so I wanted to share. Check it out!
Guest Blogger: Mike K.
Attention hunters,
I just wanted to make sure you all knew about our $50 instant rebate on our entire line of Nikon Prostaff products.  If you order a Nikon Prostaff range finder or binocular, you pick up an easy 50 bucks.  The problem with most rebate programs is that you have to send in some proof of purchase and half the time you forget so you end up paying full price.  Not with Optics Planet.  The $50 discount is applied instantly.
I'm going to fill you in on the Nikon Prostaff line.  Prostaff offers a reputable and dependable line of versatile hunting products without breaking the bank. The rebate applies to 3 range finders which vary in price from $150 to $250 after the rebate is applied.  The Nikon Prostaff 3 Range Finder has a perfect 5/5 rating, while the Prostaff 5 has 4.5/5.  Any way you slice it, Nikon Prostaff Range Finders are a great value for your buck.
The rebate only applies to one pair of binoculars, the Nikon Prostaff 7 10×42 ATB Binoculars but these binoculars pack a hell of a punch at their $150 price point.  Black or camo, very light weight, and with generous eye relief, the Nikon Prostaff 7 is an excellent accoutrement to your 2013 hunt.
This is an amazing opportunity to gear up for fall hunting season in one fell swoop.  I checked with my supervisor and it turns out you can apply the instant rebate to each Nikon Prostaff product, meaning you can get $150 off if you get a scope, a range finder, and a binocular.  The offer expires September 23rd.  Happy hunting!
Mike K is an amateur hunter, marksman, techie, outdoorsman, and knows a lot about finding the best optics around.
Related Posts
« A Final Look at Optics Planet's Visit to the M3GI Trophy Sized Savings on Legendary Products from Bushnell »