I know it's late February, but we've been having a string of absolutely beautiful days here in Illinois, and it feels like Spring.  I love gearing up for Summer when Spring starts, because just as the flowers bloom and the grass begins to grow my spirit of adventure is reawakened.  And many of my adventures are on the water.  Whether I'm water skiing, fishing or just enjoying a beautiful day on the lake, I like to have a great pair of binoculars along for the ride.  One of my favorite binocular brands is Nikon.  The quality of their glass provides a very clear image, and they know what features you need for the most success whether you're boating, hunting, stargazing or just getting a better look at a favorite bird or animal in nature.
To help you get ready for the prime boating months this summer, we're running a fantastic Nikon Boats and Binoculars Promotion with INSTANT rebates on a few of their best waterproof binoculars.
$100 Off Nikon 7×50 OceanPro Binoculars!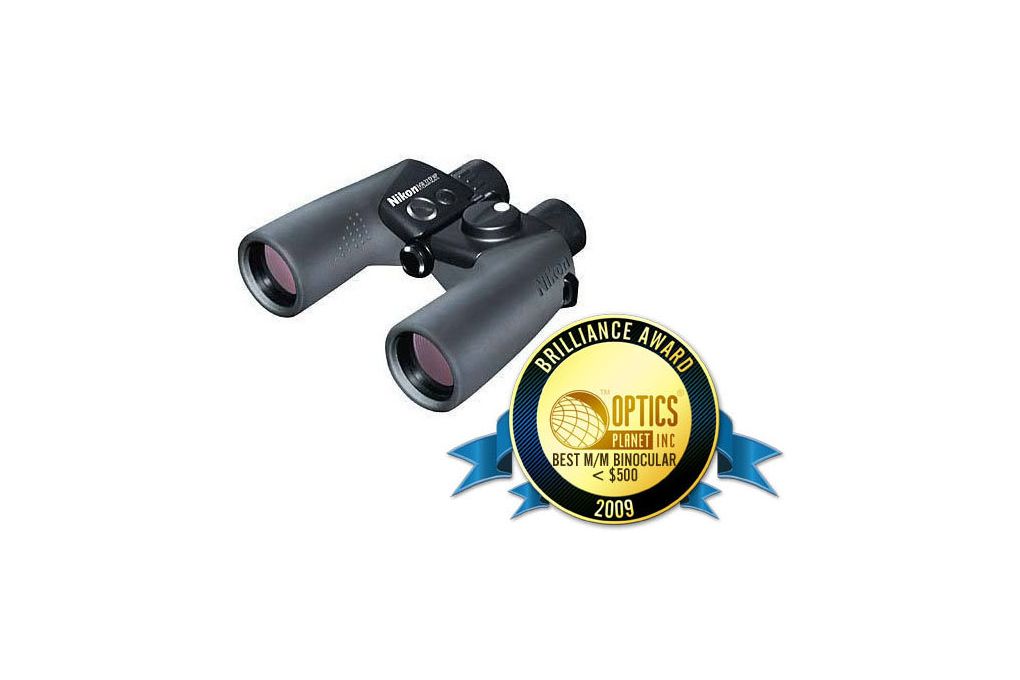 The first pair of binoculars in Nikon's new promotion is the 7×50 OceanPro Binocular.  As the name implies, these binos were made for the water.  In addition to being waterproof and fogproof, the 7×50 OceanPros are lightweight and have a fantastic ergonomic design that makes them easy to use for extended periods of time.  This comfort level is even greater because of the long eye relief.  If you're out on the boat with your kids they'll like the long eye relief on these Nikon Binoculars because it makes them super easy to use.  And the shockproof polycarbonate body is tough, so you don't have to worry about little bumps as you use them.
The quality of the glass is outstanding, and the Nikon OceanPro has Bak4 Prisms, which are the best of the best.  These binoculars won a Brilliance Award in 2009 because of their outstanding quality and value.  Every year they just keep getting better, since they're now available at a more affordable price than ever!  We have two options available: one with and one without a compass.  They're both $100 off through March 3, so be sure to pick yours up today!
$50 Off Nikon 7×50 Action Extreme Waterproof Binoculars
Much like the OceanPro Binoculars, the Nikon 7×50 Action Extreme Binoculars (top photo) are waterproof, fogproof and shockproof. The tough body has awesome materials (polycarbonate body!) and the expert construction of Nikon.  I really like the close focus distance of 7 meters.  This means that if you see some cool that isn't at an extreme distance you can still focus on it and get a great view.  When a majestic bald eagle glides overhead you'll be able to take in every detail.  The 50mm objective lens is nice and big, which means it will collect a lot of light and give you a nice, bright image.  The already affordable price of the Action Extreme Binoculars is $50 cheaper through March 3, so don't wait to get yours!
You don't want to miss this chance to partake in the limited time offers on these great marine binoculars from Nikon.  When you're out on the water this summer you'll be glad you have them.
Latest posts by OpticsPlanet
(see all)
Related Posts
« Game Camera Catches Thief In the Act! Bushnell Helps Keep Our Streets Safe!! Baseball Spring Training Begins – Improve Your Pitching with a Radar Gun! »