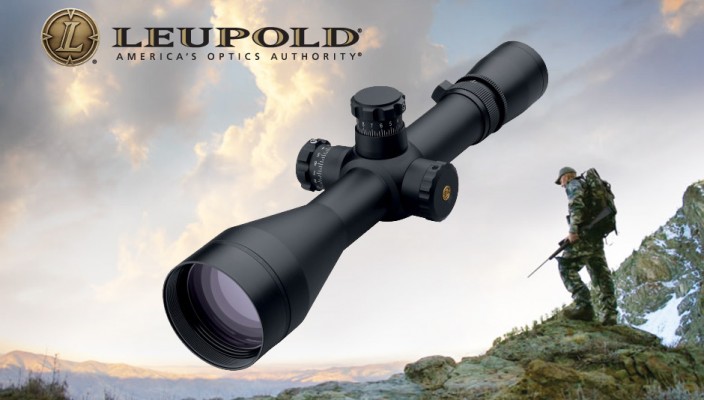 When it comes to quality rifle scopes, Leupold needs no introduction.
Our military and law enforcement have been choosing Leupold for nearly 30 years. Military snipers throughout training and combat have to endure some of the harshest conditions in the world. Their rifle has to be able to stand up to unrelenting abuse, this is why the military chose to use the Leupold Mark 4 line of rifle scopes on their M24 sniper weapon system. A military sniper has to travel many miles, sometimes crawling on hand and knee in order to get to the perfect location. That is why the folks over at Leupold created the Mark 4 line of rifle scopes to withstand its fair share of abuse.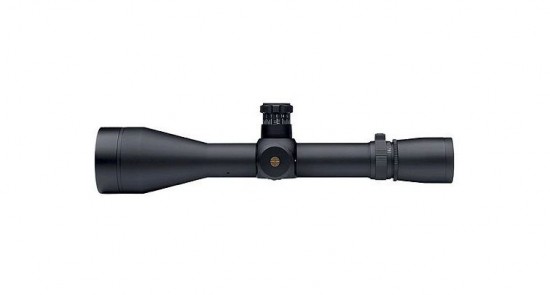 My personal favorite out of the line is Mark 4 LR/T 4.5-14 X 50mm.  Mounted to my Remington 700 AAC, this scope has more than enough magnification to hit  steel targets out to a half mile (880). The scope itself looks right at home on my rifle, with a 30mm tube and that big 50mm objective lens it also provides plenty of light in a  wide range of conditions. I opted for the tactical milling reticle, but it also comes in duplex and mil-dot.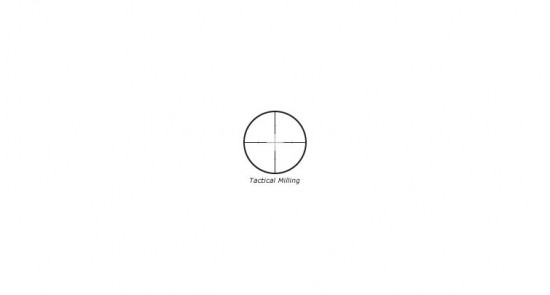 The eye relief on this particular model is a more than generous 4.5 inches in the lowest magnification and 3.6 inches in 14 power. The adjustments of windage and elevation are in 1/4 moa and changes are confirmed by a nice tactile audible click. The one piece aircraft aluminum body of the rifle scope also features a side parallax adjustment knob from 75 yards to infinity. The eyepiece has some of the most positive jimping/ knurling on a scope, making it a breeze to get a quick view of your target.
I have to admit; that like many shooters, I've overlooked one of the most important rifle scope accessories: scope rings. I have always stuck to the idea of spending twice the cost of the rifle, on a good quality rifle scope like the Leupold Mark 4 LR/T. Well what about the scope rings? I too am guilty of throwing some cheap rings on a quality scope. Many are on a tight budget or  don't see the point in spending $100 or more on quality rings. I can tell you from firsthand experience that while cheap rings will get your rifle scope mounted on your rifle, they have a tendency to fail  when you need your rifle the most. Optics Planet makes finding quality scope rings simple, and for a limited time is even throwing in the Leupold Mark 4 rings with any Mark 4 series purchase.  Mark 4 rings are super robust too, locking down your Mark 4 to withstand the hardest hitting rounds.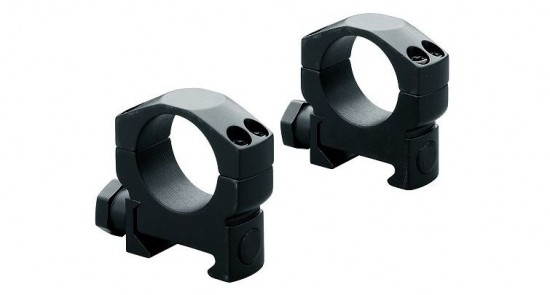 With its bombproof design and great features, you really can't go wrong with the Leupold Mark 4 4.5-14x50mm LR/T Long Range Tactical rifle scope. And for those of you looking for lower magnification ranges or smaller objectives, there are a variety of Leupold Mark 4 scopes to meet your needs.
Related Posts
« The Importance of a Gun Belt Crimson Trace Sets Its Sights on Gunsite Academy »