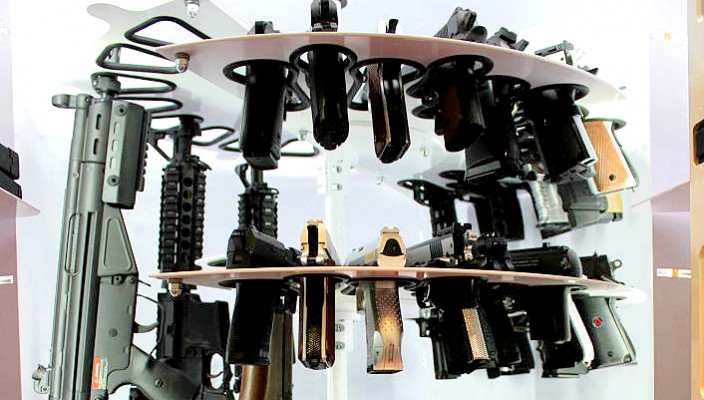 Anyone that's ever step foot in a gun show or hell even breezed through the pages of Recoil Magazine has at some point been caught like a deer in headlights by a new gun. But the world being as it is, money is a real thing and these goosebump spawning guns are the farthest from cheap. Seeing as how this happens to me on a daily basis, I feel your pain-trust me. So instead of tracking down guns that fit more in Donald Trump's budget (He was at the show too, see how I did that?) I scowered nearly every one of the 390,000 square feet of the 2015 NRA Annual Meeting for guns that my burger flipping brethren can afford.
What did I come up with?
Canik TP9SA FDE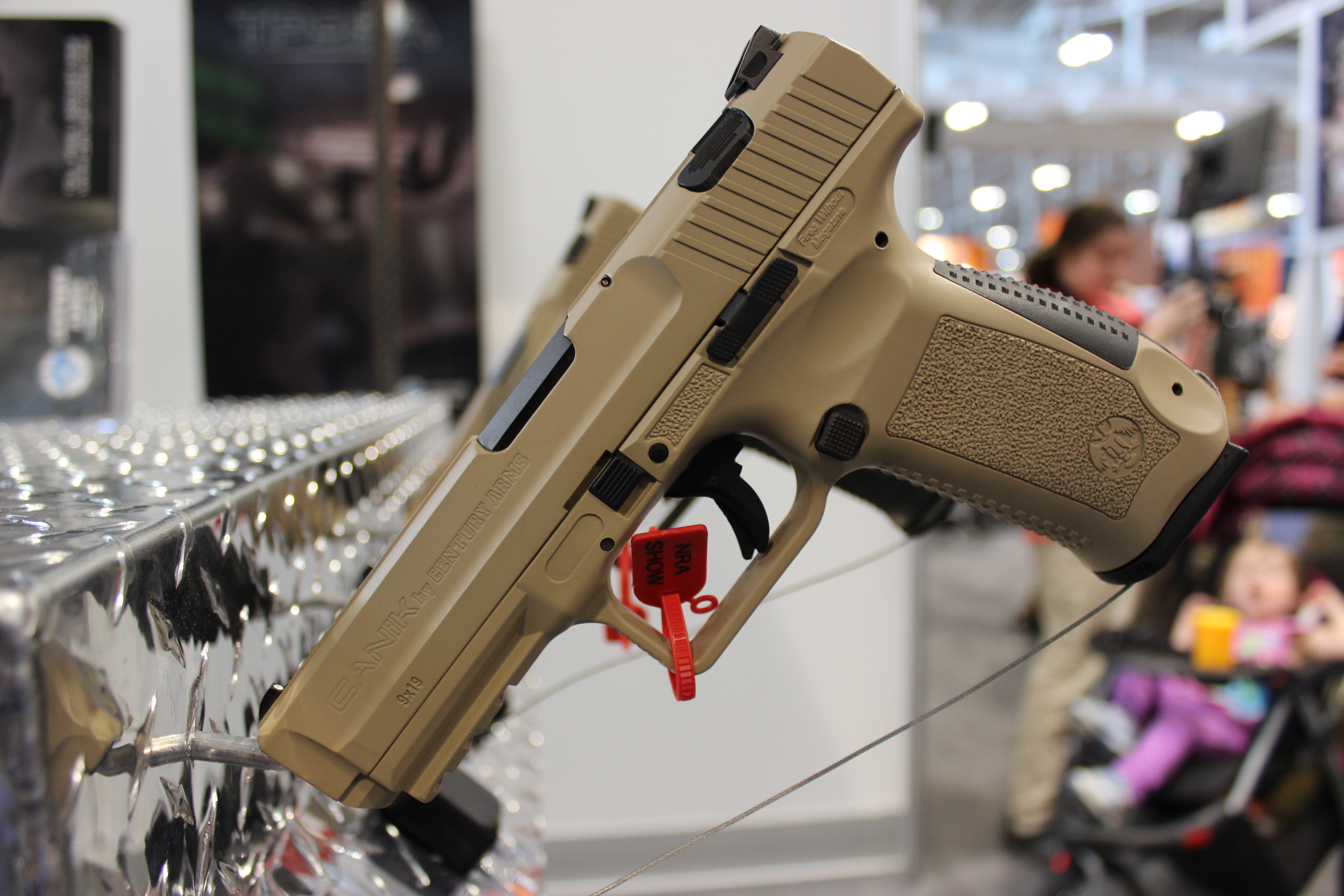 Yes this is by no means a "brand new" gun but for the attendees of the NRA Annual Meeting that weren't able to be at SHOT Show in Vegas, this was the first time they got to set their eyes and hands on it for real . I had the opportunity to spend quite a bit of time with the all black version of this pistola and beside the slide mounted decocker, it's worth more than the $350ish street price. The best way to describe the TP9SA is that it has all the best features of guns like a Glock, Walther, and H&k but 2/3 the price.  Oh did I mention you get a ton of free stuff with it?
Magpul Hunter X-22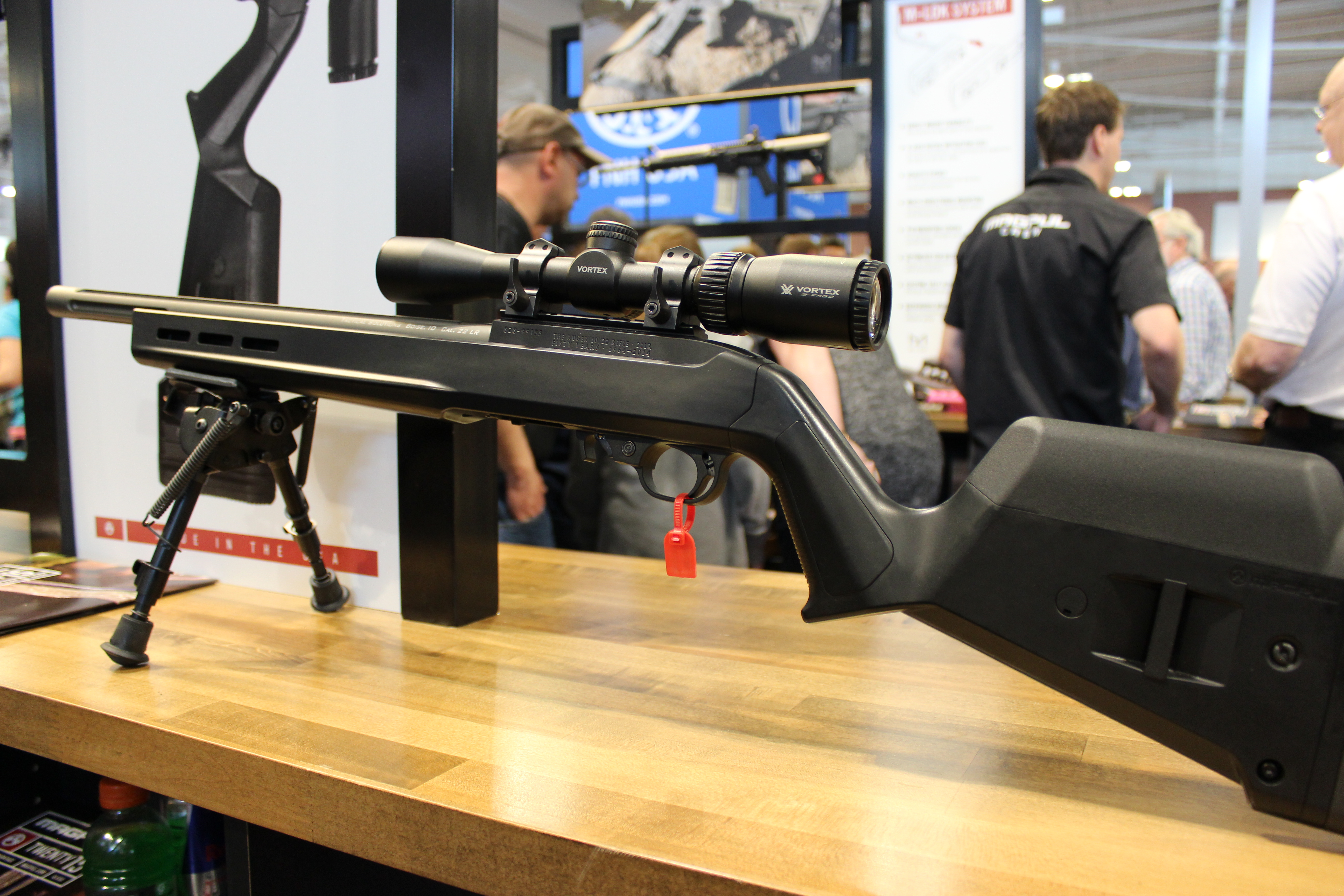 Days before the show, Magpul did what they do best and that's break the internet with another sweet product launch. This time around we were graced by an ultra cool "Chassis" aka stock for the ever so popular Ruger 10/22. Ok so by now you probably figured out this isn't exactly a turn key firearm but with a little bit of searching you're easily able to find Ruger 10/22's in the $225-$250 range. And with a more than likely street price of $120,the Magpul X-22 Stock turns a run of the mill rimfire rifle into your new reason to hoard copious amounts of 22lr. I'll be the first to admit that I've never been a fan of 22's but now with this Hunter X-22,  you can bet that's changed.
Smith and Wesson M&P Shield Kryptek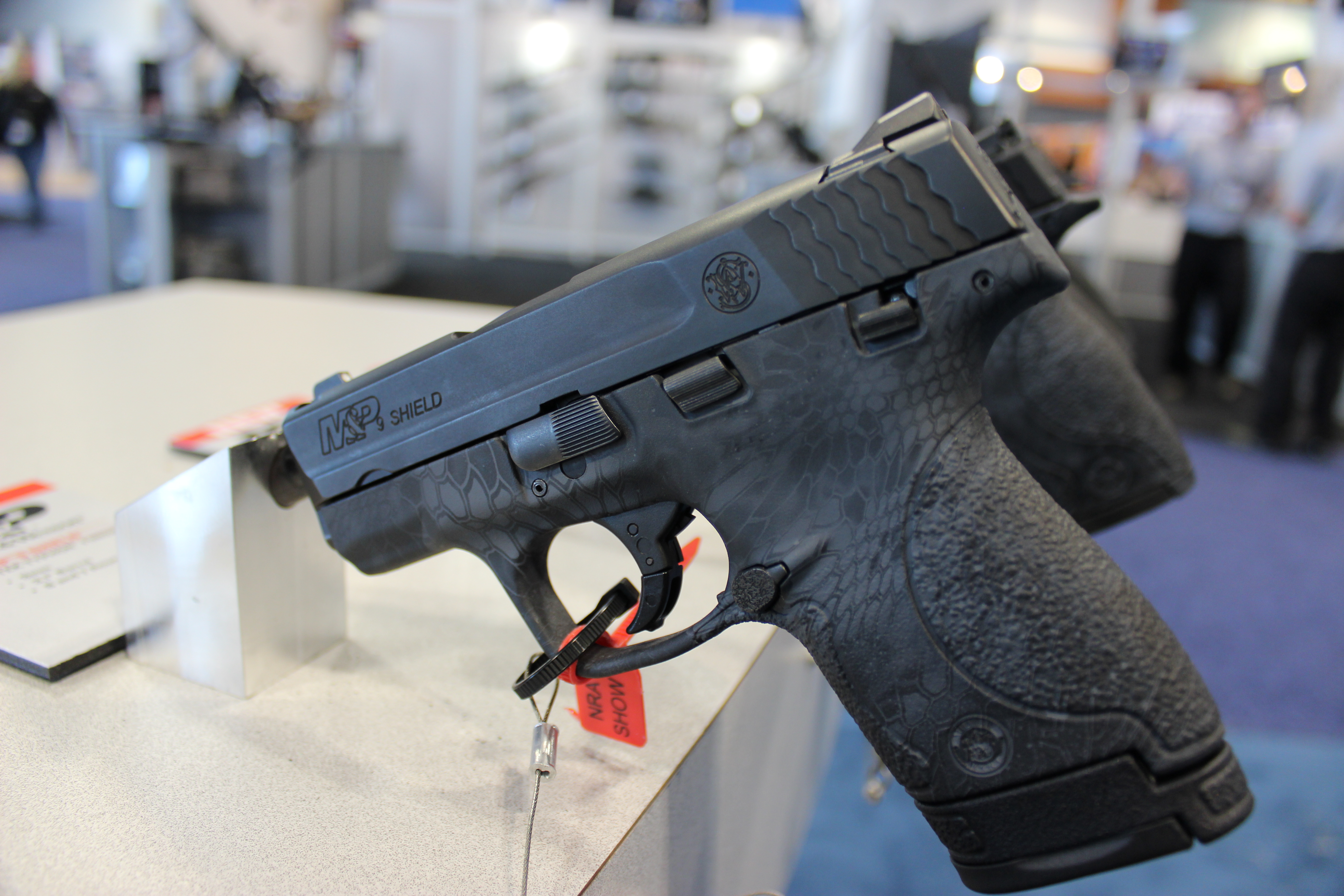 Another case of a solid handgun but with a twist, this M&P Shield with Kryptek Typhon camo is one heck of a custom gun for the money. I'm told that for a hair over the $400 mark, you'll be able to have this TALO exclusive in your safe. The only problem now is how much it's going to cost to outfit your closet and gear in this uberly awesome Kryptek Typhon pattern.
Remington R51 Gen 2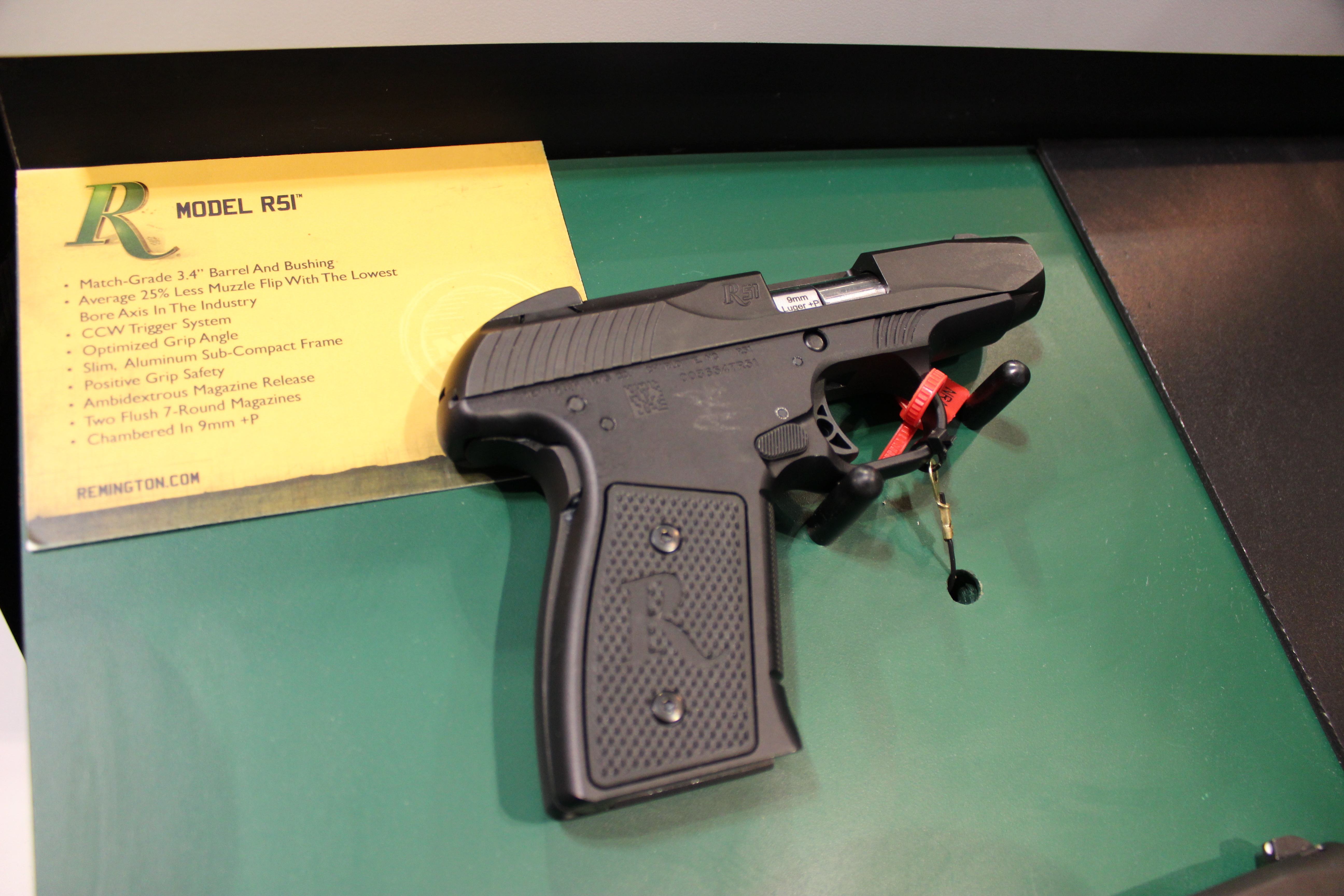 Yeah yeah yeah, I know what you're thinking, "not this ticking time bomb of a pistol again". And while you wont be seeing me with my hand up to try out the first ones off the assembly line, I really think Remington worked out all of the kinks with this second generation of the R51. How do I know that? Well for starters a member of their pro staff walked me through each previous poorly thought out part by part and what they did this time to correct it. I'm pulling for big green with the R51 and if they hit shelves at their estimated sub $400 price and it's reliable- it'll be a knockout for the money. Fingers Crossed.
H&K P30SK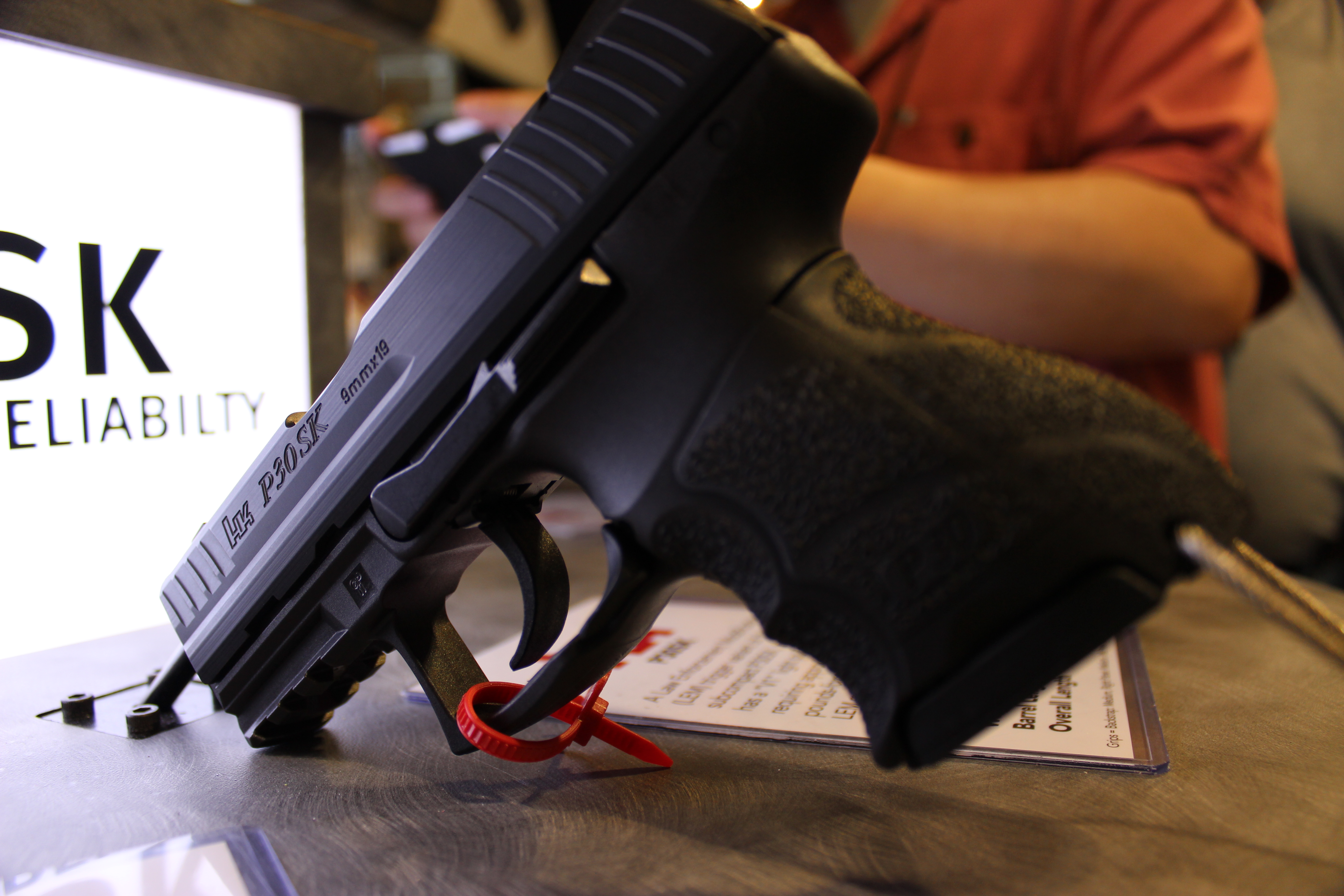 I am by no means a HK fanboy but oh baby did I get inebriated by the H&K Kool-Aid with the P30SK. Why? I know this is a topic of dispute but there's a lot to be said about a pistol that just feels finger licking GOOD in your hand and wouldn't you know it, this sub compact checks that box. I'll be perfectly honest why I don't usually venture into all things Heckler and Koch, their guns are scarily expensive. Luckily this isn't the case with the P30SK with an inevitable street price of low $600's. Ok now before you bust out the torches and pitchforks, hear me out. Yes, six Benjamins isn't exactly chump change and yes almost all of the other firearms on this list are practically half the price but it doesn't get much easier or affordable to get behind the wheel of a high quality German engineered H&K pistol than with the P30SK.
 What do I really think?
Money comes and goes and for every fortunate few that get to spend Boo Koo bucks on a gun whenever they feel like it, there's a line that stretches exponentially longer of us gun budget challenged folks that have to carefully select our one gun a year. For the latter many, I give you my word it'd be very difficult to find new guns at this price range that'd make you happier than the five on this list.
Still can't make up your mind which on this list deserves to make its way into your home, post your questions and comments below! As always guys, shoot em straight and be safe.
Related Posts
« The Ultimate Guide to Sunglasses Gotta Have Glass From The 2015 NRA Annual Meeting »