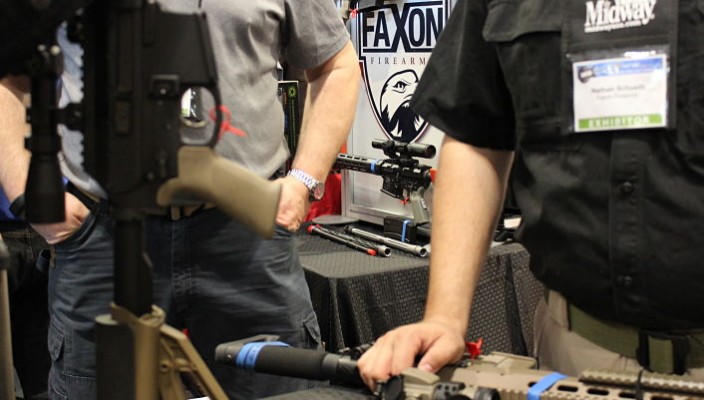 While I'm not even going to try to list out all the reasons why people attend the NRA Annual Meeting, it's safe to assume that majority of the freedom loving individuals do so to check out all of the cool guns and gear. Maybe it's just me but this year at the NRA show, there was a peculiar amount of optic manufacturers launching new products at this event as opposed to the expected SHOT show release. So while many flocked to booths like Glock, Springfield and Remington, I was on this new glass like white on rice.
So what did I come up with?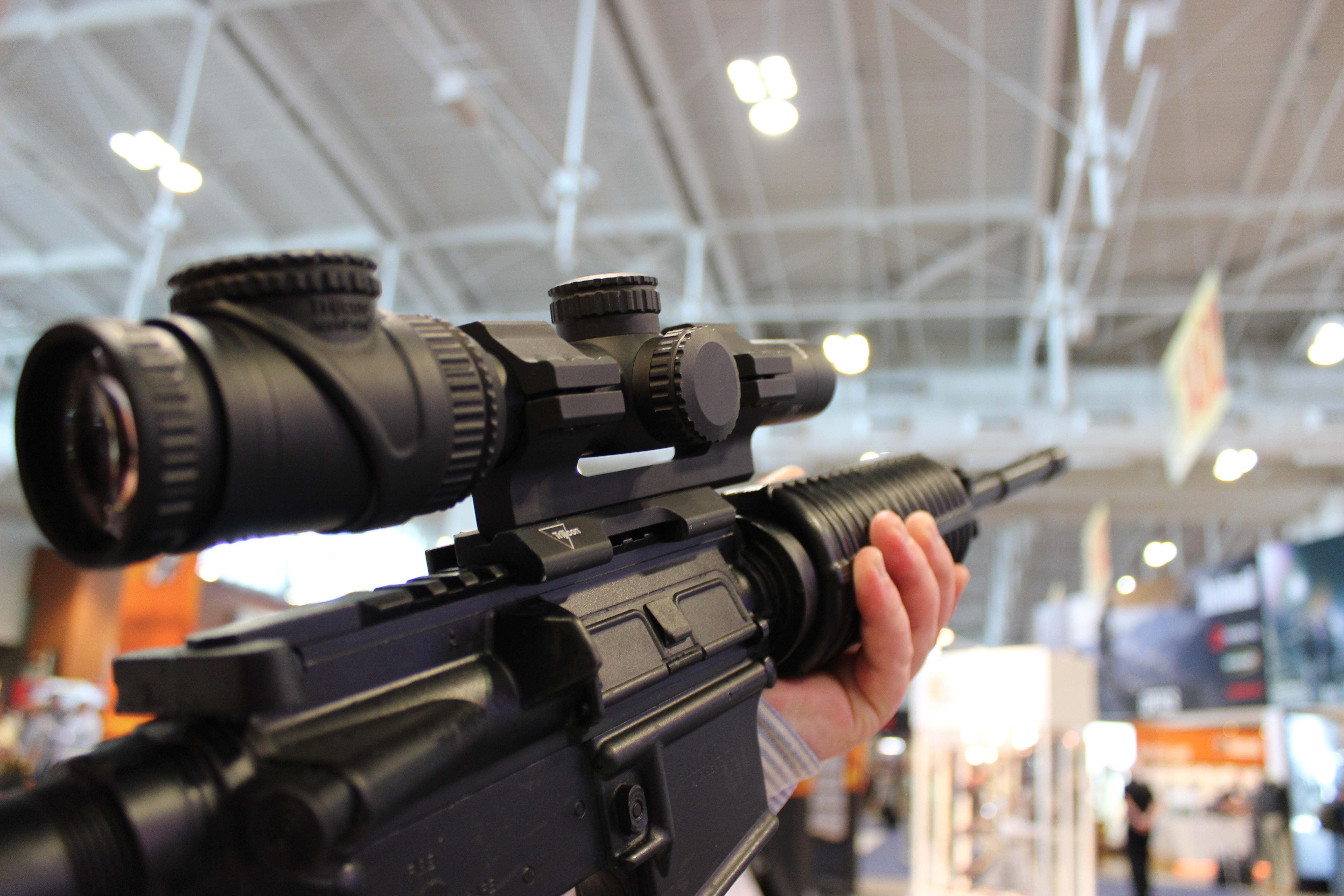 This was probably the most talked about scope launch at the show and for good reason. Many of you, myself included, have a great affinity for the previous TR24 Accupoint 1-4×24 riflescope. All of those same features we came to love on that scope like the awesome glass, fiber/tritium illumination, freaky fast triangle reticle are swapped over to this new model but here's the best part, you get two more levels of magnification. One thing you'll notice right away though is the kind of strange looking fiber optic illumination adjustment which reps from Trijicon were cleverly calling the "oreo". Why change it from the previous version? They wanted to keep the riflescope roughly the same famed dimensions (weight, length) as the TR24 and in an effort to squeeze more glass in the main tube, the "oreo" was born. Another thing worth noting is not only is the price in that same low $1200ish range, but they've also added different reticle optics to help with holdovers.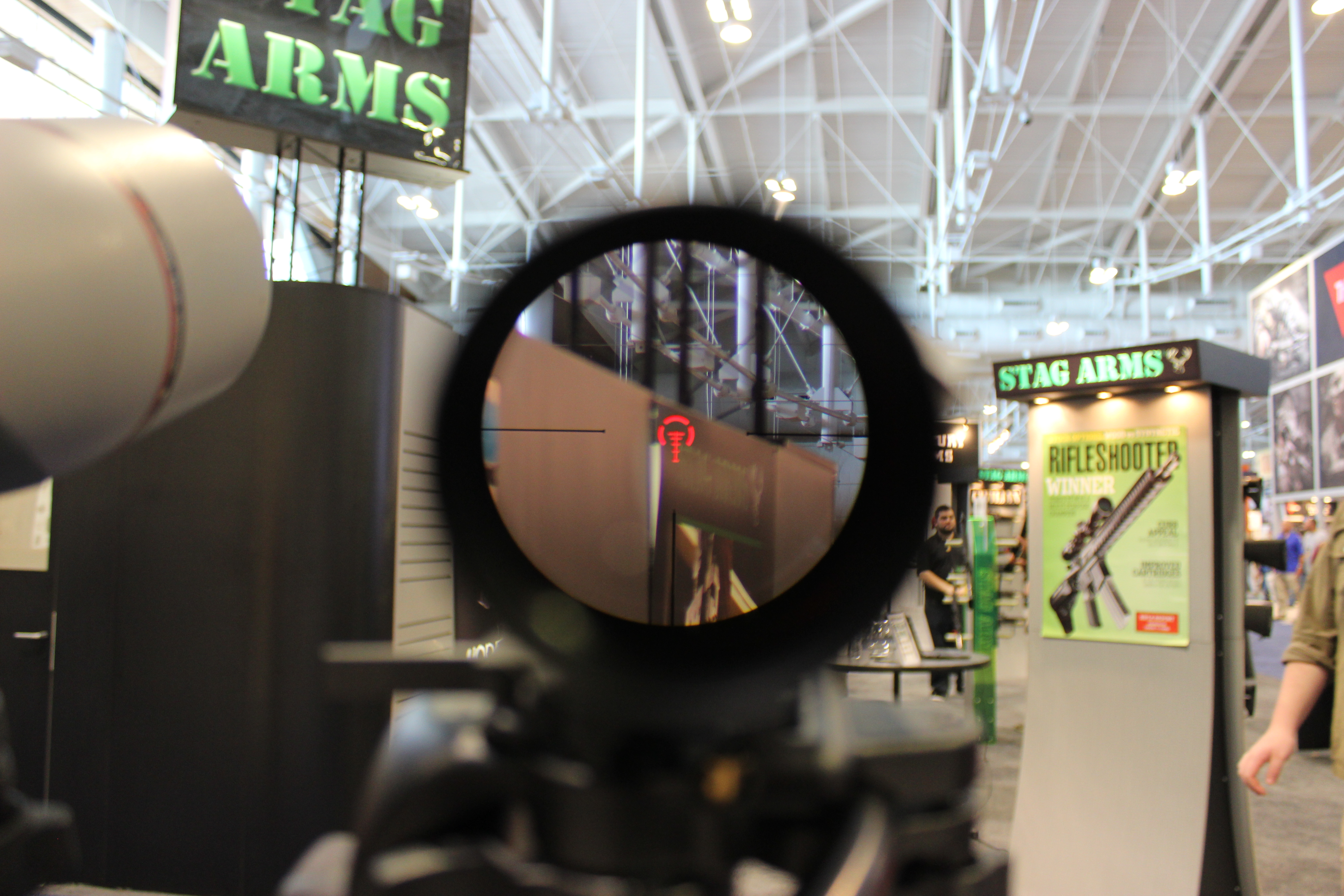 Before you open up that fresh can of haterade on me in the comments, yes I know this is another 1-6 riflescope and yes I know this came out at SHOT Show 2015. This was the first time the general public got to get their hands on it and why I went with another 1-6 is they're the ideal choice for those of us that want to hit targets out to 5/600 yards and then bring it in and shoot up close stuff quickly. Now that I got all of that out of the way….. IF this scope carries with it the same quality we've come to know and love from them, it will literally turn the 1-6 riflescope market upside down. With an oh so sweet illuminated BDC reticle, capped turrets, 17.6 ounce weight and all of that for a retail price of $429-Boom ShakaLaka.
Sig Sauer Electro-Optics Romeo 3 Red Dot Sight
Another sweet piece of glass that was released at SHOT, I got to mess around with this mounted on everything from a pistol slide to their MPX 9mm carbine. I have to say this is one great option for those of you in the market for a miniature reflex sight. The Romeo 3 has the buttons and the battery compartment in the right place, an auto shut-off feature that instantly turns back on via the internal motion sensor, and a lightweight magnesium housing. What more could you ask for?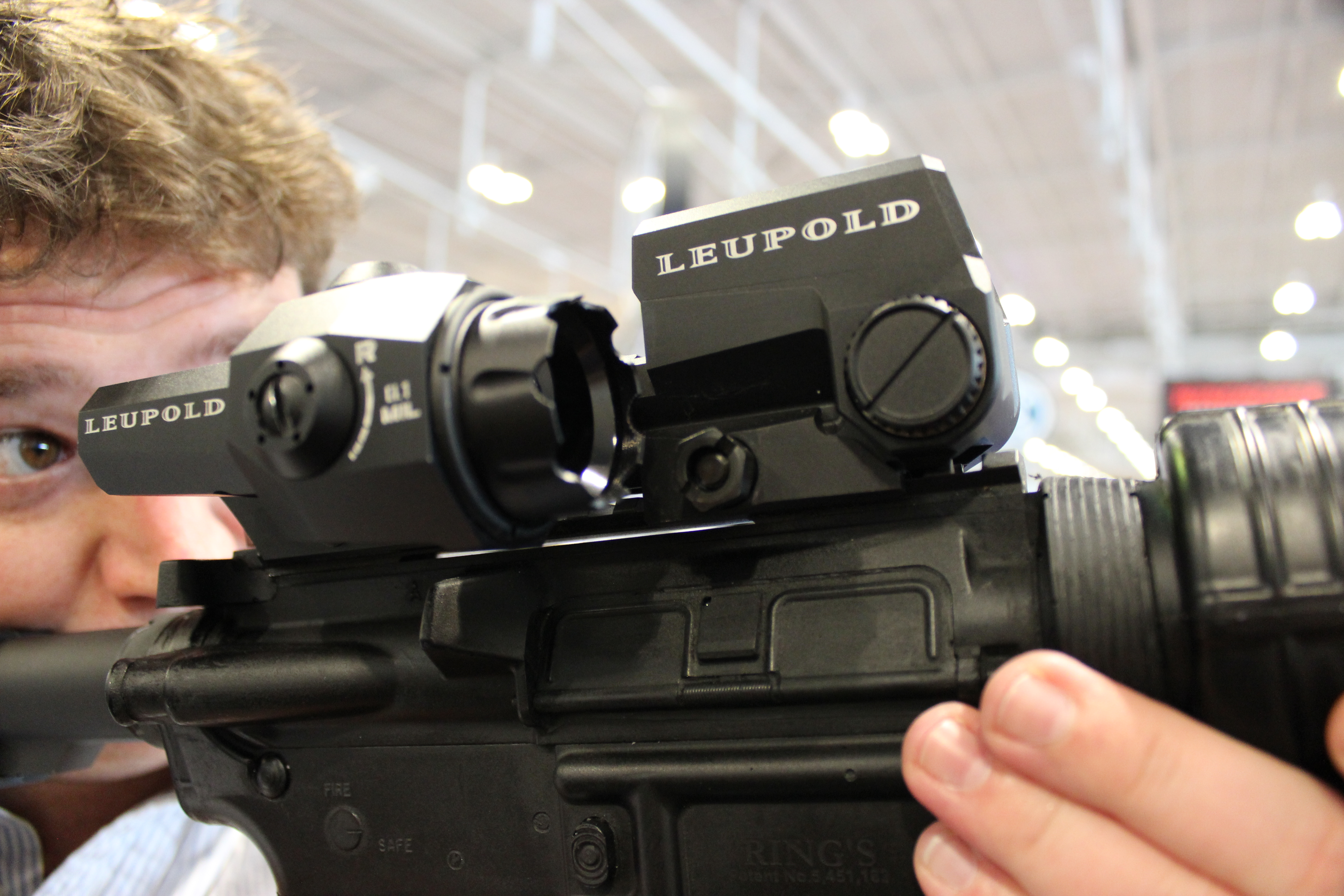 A little on the expensive side sure but it's truly in a class of its own in quickness and overall ingenuity. If you didn't already know, the D-EVO with the use of mirrors and technology way over my paygrade, allows you to have a constant fixed six power optic with a BDC reticle in the bottom field of view and when paired with a red dot you can look up and engage targets up close rapidly. It takes a bit of getting used to but once you have it figured out, it's considerably faster than offset iron sights or a cattail on your magnification ring.
This NRA Annual Meeting in Nashville was a blast and had over 75,000 like-minded folks fondling new guns and gear, it's just a shame we didn't see more checking out these optics because they are truly going to be the hottest optics of the year.
Think I missed a cool new riflescope or red dot? Let me know what tickled your fancy at the show below! As always guys, shoot em straight and be safe.
Related Posts
« 5 Guns Anyone Can Afford from NRA Annual Meeting 2015 Watches in the Outdoors and Why You Need One »