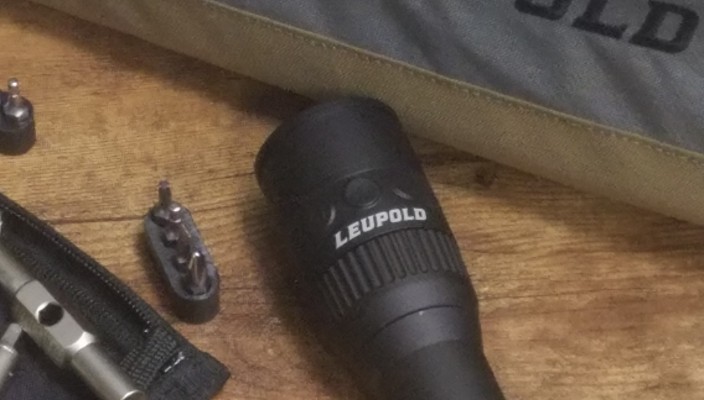 While Thermal Imagers continue to become more affordable, they are also becoming more compact and offering greater quality. But with so many options on the market, knowing which item is best suited for your needs can be tough. While most people will tell you that you have to spend several thousand dollars on thermal devices, Leupold offers the LTO-Tracker for under $1000.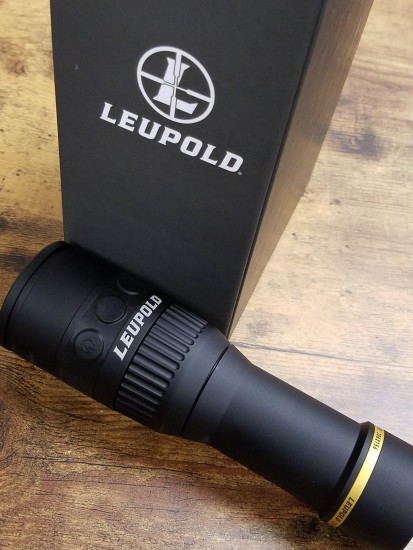 The Leupold LTO-Tracker is a thermal observation and game recovery tool. Primarily meant as a game tracking/recovery tool, the LTO-Tracker gives you an advantage in the field that fits in your pocket. Three simple buttons make manipulating the device simple and fairly intuitive. It runs on a single CR123A battery for up to 10 continuous hours. With a 30Hz frame rate and a 21 degree field of view, the LTO-Tracker is an excellent scanning tool that is able to detect a deer sized target up to 600yds away (remember the difference between Detection/Identification/Recognition with thermal). The unit also has a 6x digital zoom and 6 thermal palette options which helps with identification. Other little features such as a choice between step zoom or continuous zoom and the ability to activate a reticle make the LTO-Tracker a great value. Factor in Leupold's 5yr warranty and you will feel confident taking it with you everywhere you go.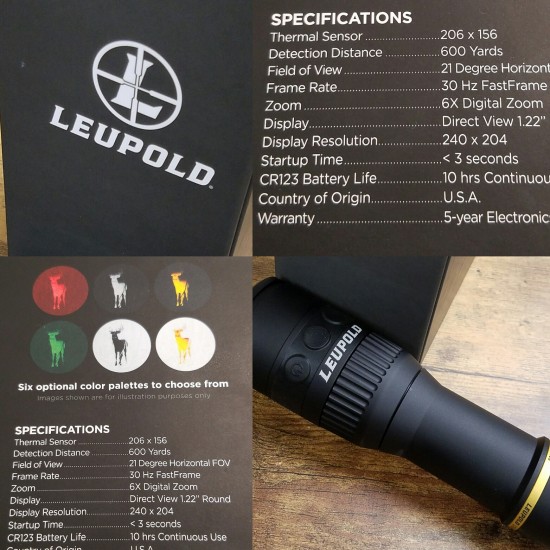 While it is not a weapon sight, as the reticle cannot be zeroed nor is the unit recoil rated, the LTO-Tracker is still a great tool for most of the common situations you may encounter where thermal devices come in handy. Since the body housing is a 30mm tube diameter, you can still mount the unit in a 30mm ring which makes it easy to mount on handheld mounts such as the Torrey Pines Picatinny Wrist Band or even a tripod. It is not capable of recording photos or videos but determined users should be easily able to rig a mount setup if capturing images is their goal. Overall though the LTO-Tracker is a tool meant to be used in the field to achieve a job more efficiently.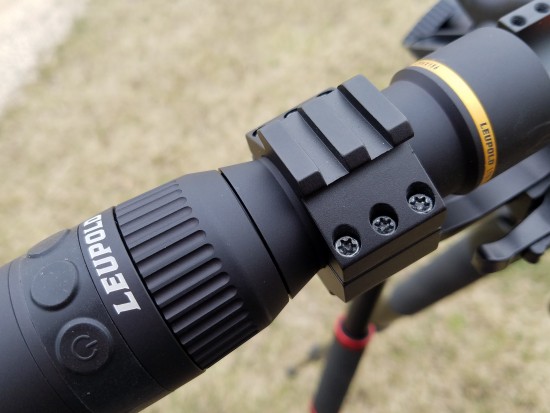 Given the sizes and price points that thermal devices are now achieving, it is feasible to use them for more than just hunting. I used the LTO-Tracker a few times when walking my dog at night given the dire skunk infestation in the neighborhood. They are also useful tools to check your home for heat loss or if out on the water at night to detect other boats or landmarks. When you keep one around, whether in your daypack or just in the car, you find plenty of opportunities to pull it out and use it.
The LTO-Tracker is Leupold's first step into the Thermal Optics arena and I am interested to see what else they have in store.
Related Posts
« AVS-CMR8 by Leatherwood/Hi-Lux: The Lightest 1-8x MultiVault: Security without Compromise »