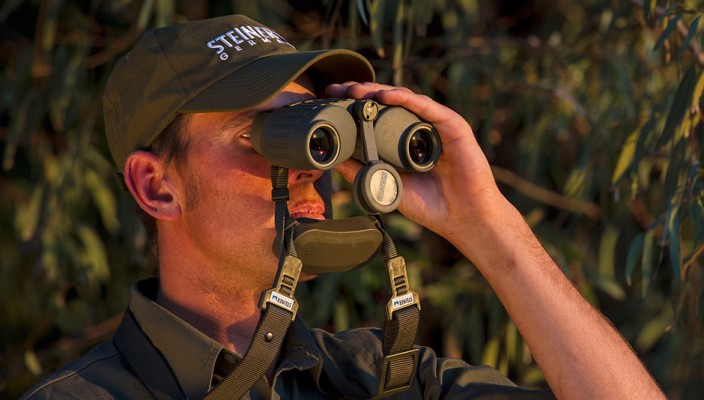 As this terrible weather slowly fades away to memory, it is time to start planning those warm weather activities. I don't know about you, but with those plans comes a huge list of gear that I want to buy in preparation for the summer. I'm sure there's already a lot on your list, but don't forget about new optics. Steiner has released some pretty amazing new products for 2014 that are sure to make a great companion for any of your warm weather activities.
Nothing says warm weather and summer like being out on a boat.  Whether you're discovering sand bar hangouts or observing lakeside concerts, a good pair of marine binoculars is a must. The Steiner 295 Commander XP 7X50 Binoculars are built to step aboard the mightiest of ships.  I would bet that Captain Nemo himself would have a pair of these and with features like ultra high definition glass that transmits 96% of light, you can see why.
If catching some rays out on the water isn't in your plans and you've got your mind set on countless hours at the rifle range, then the Steiner 8X30 Military LRF Binoculars are the answer for you. This binocular was built to withstand some of the harshest climates known to man. Featuring a Mil reticle and comfortable housing, these binos are a first choice for any tactical spotters out there.  Steiner has thought of everything, including folding eyecups for viewing with either sunglasses or a gas mask on. The built-in laser rangefinder allows you to quickly and accurately measure the distance of your target out to 1,600 yards.
Need a great pair of binoculars for hunting? Designed and built to perform in those dawn and dusk conditions when ambient light is at a minimum, the Steiner 8×56 Nighthunter XP Porro Prism Binoculars are a hunter's best friend.  No matter how difficult the hike to your hunting hide is, these binoculars are safeguarded with a thick heavy duty rubber armor. Along with Steiner's Nano protection, which wicks water off the lenses, the 8X56 Nighthunter XP are there when you need them.
If getting outdoors is on your spring and summer bucket list,  don't forget to include any number of these Steiner optics to take along with you. From the sea to the summit, Steiner has something to fit your needs. Not to mention – the latest launch of their Heritage warranty means you'll have a binocular that you can pass on to your children for generations to come.
Still can't make up your mind on what Steiner binocular is right for you? Ask your questions below!
Related Posts
« Vortex Viper PST Gobble…Gobble…KA-BOOM! Turkey Hunting Season Begins »