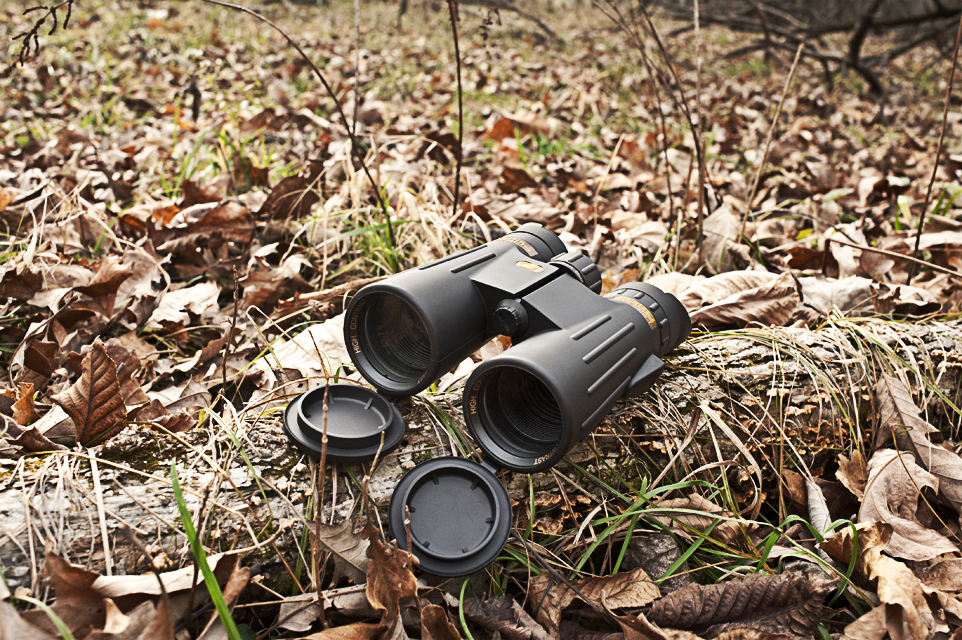 How many of you used to play around with binoculars when you were a kid – those cheap plastic toys? I had a friend recently ask me about binoculars, as he had never really had anything other than those. Specifically, he wanted to know the best beginner/intermediate binoculars. That's a tough question, of course, because the type of binocular you pick up is going to depend on what you're using it for, how compact you want it to be, how durable it is, and how clear the optics are. Normally I would have grilled him for this information, but this time I could immediately give him an answer: "There are Steiner binoculars on closeout right now, and you need to pick them up." Seriously, this is a good opportunity to grab some awesome binoculars for hunting, birding, or just watching the great outdoors. You might be familiar with Steiner – they're known for powerful optics and durability. You might not know that some of the Merlin Pro and Predator Pro series are on closeout right now. That means when they're gone, they're gone.
My buddy was looking for some good mid-range binoculars, compact, and perfect for his upcoming summer adventures. I was able to steer him towards the Steiner 8×30 Predator Pro Binocular, which he picked up without hesitation. There's a lot to like here – the C5 optics give you a crisp image, and the tough rubber armor feels great in your hand. Plus, they're the right color for blending in with woodland surroundings. Now, the Predator Pro 8×30 is a porro prism binocular, so it's more compact and great for packing away when you don't need it. But you'll want to have them out a lot.
For my friends who make birding a priority, the Merlin Pro series is the one I've landed on most often, if only for the name (just kidding). The 10x magnification comes in a choice of three objective sizes – 32mm, 42mm, and 50mm, depending on the amount of light you'll need to allow into the binocular. The 8x version is wonderfully compact, and all are lightweight, waterproof, and feature twist-up eyecups. And they all let you train King Arthur – sorry, that's not true, I'm still on about the name. Seriously, if you're a hunter or love to go birding on weekends, check out these Steiner closeouts. As always, we're sad to see them go, but I'm also excited to introduce a few friends to the joys of owning some serious binoculars.
Related Posts
« If You Thought the Battle Mug was Awesome, Wait till you See the Bottle Opener! Tech on the Range: Burris Eliminator III »