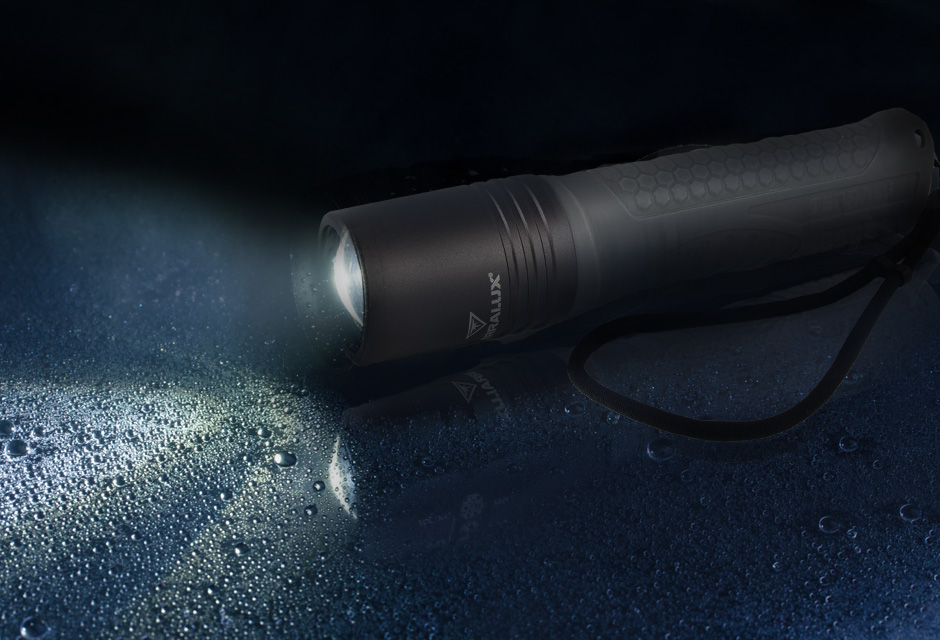 Need a good flashlight? Ready for a flashlight that is as bright and tough as you? Check out this new Colorado Flashlight from your friends at Terralux.
This puppy is bright and can reach out there. Superior brightness and clarity is provided through the Colorado's 580 lumens! Additionally, the featured memory mode means you can set your preferred level of intensity. This is really nice when your walking through the dark woods and all of the sudden lose track of that stand or trail marker, and you need just a little light. By using the memory mode and setting the beam to the lowest setting I know I can turn on the flashlight without turning on a search light and slip into my stand as discreetly as possible.
The rubber casing for this Terralux flashlight means its silent when being carried and wont turn into an icicle when the weather turns nasty. As a bow hunter, this is important to me as I am always wearing my release around my wrist just in case that buck jumps up. Having my release/zippers clank against my flashlight is just infuriating to me!
One of the nice features of this Terralux Colorado flashlight is that it runs on common AA batteries. This is very essential, as tracking down those unheard of batteries can be a daunting challenge. In extreme cold weather, I have witnessed even the best flashlights fail simply due to the power source. Having the ability to swap out some fresh AA's wherever in the world your adventure or job might take you is a major advantage. Terralux also has available filters that screw right into the threaded aluminum head allowing you to fit the Colorado to your specific needs. The Colorado also has a battery life indicator light, letting you know when its time to change batteries. This warning light is also nicely hidden away in the recessed tail switch which prevents accidental powering on of the flashlight.
Check out the new Terralux Colorado Flashlight today. Add this to your gear inventory, and rest assured the next time you step out into the dark that daylight is only a click away!
Related Posts
« Coming Soon: The New ATN ARES Series Night Vision Scopes Cannon Safes: Essential to Gun & Home Safety »