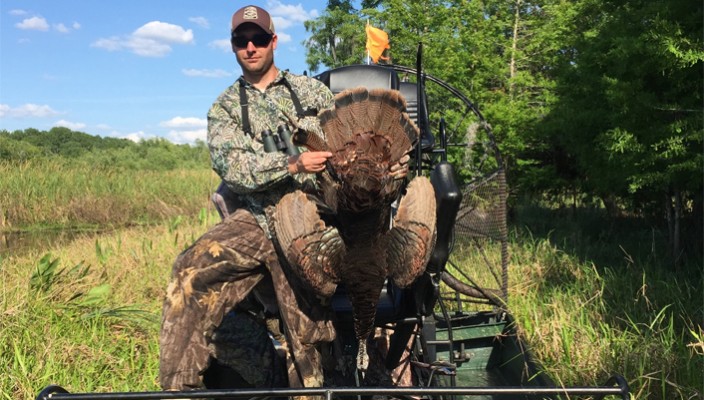 After having much success with two of Vortex Optics red dot sights and being truly impressed by the quality, clarity and price point I decided it was time to try a different product line and see if the same characters were present.
Now the backstory: I was heading down to Florida in April for my first ever Oceola Turkey Hunt. There are four species of turkeys found in various regions of the USA, for example the Easter Turkey can be found as far north as Maine and as far south as Georgia however the Oceola is only found within the state of Florida.
I knew the hunting would require some glassing, both across fields and also in swamps. I was literally going to be hunting under palmetto and Cypress trees in a swamp in south central Florida. What better time to put another Vortex Optic through its paces.
The Talon HD comes in several configurations. I selected the 8×42 set up because of the wide field of view. I wasn't looking to spot a bull elk 900 yards out. I was looking for a bright red head with a long straggling beard and for this reason, the lower eight power is perfect.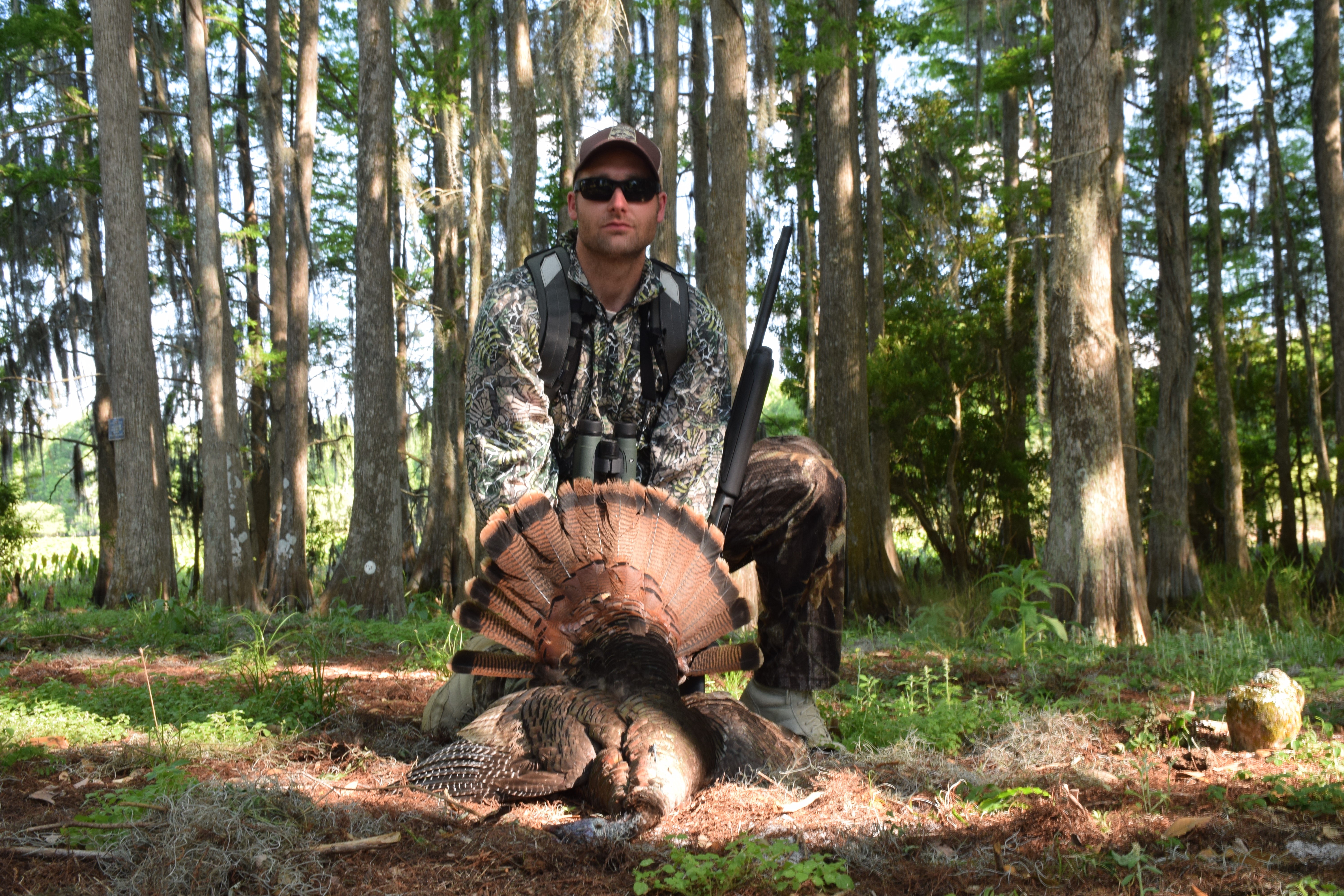 The first day we set up under a palm tree at 5 am. I used the Talon HDs to glass the field and located a Tom early morning right after the fly down. He was about 175-180 yards out and hung up with some hens. I continued to watch him as he created the dewy ridge. He was in full strut and even at 175 yards it was clear he was the boss. The Talon HDs were clear and crisp even during the humid Florida morning. I never lost sight of this Tom however I never was able to get a shot on him. We went in for lunch and then decided we were heading for the swamp in the afternoon!
Hunting in the Florida swamps took place in three distinct steps, first we used an airboat to get into hard to reach areas, second we glassed these areas looking for birds and third, when we did locate a tom, and so the stalk began.
After traveling for over an hour by airboat we pulled into a secluded, high grass area which looked like something out of Swamp People.  After glassing for 5 mins with the Talon HDs I spotted two birds moving away from us into the thicker portion of the swamp.
We bailed out of the airboat and headed into the thick swamp marsh. The birds were about 100 yards out and we began a low crawl through the swamp. Now that was much easier to write then perform. Low crawling through mud Cypress Tree stumps also known as Cypress Knees and through all sorts of throwing stuff isn't exactly something I had done before.
[yop_poll id="1″ tr_id=""" show_results="-1″]
After 30 mins of low crawling and painting my front half in swamp, we closed the distance, about 50 yards out was one tom giving us the stretched neck stare. He acted as if he was altered to something, he watched our area intently. It was at this point, already being proned out in the swamp, I pulled my Remington 870 turkey gun up and unleashed 3 and a half inches of 12 ga fury.
The tom was down and I had my first ever Oceola.  We recovered the tom and laser the position where we walked from, 47 yards, not a chip shot on a turkey for sure especially after dragging yourself through the finest swamp Florida has to offer. None of this would have come to fruition without the aid of the Talon HDs.
On side note, I also purchased the Vortex Bino Buddy harness and I was damn glad I did. Crawling through the swamp with the binos around my neck would have rendered them unusable however the Bino Buddy kept them pulled in tight and out of the mud. While not included this addition is worth buying as a compliment to the Talons.
Want to know more about the Vortex Talon HD Binoculars? Check out this video breakdown!
Related Posts
« Quality 1-6x Scope for Under $400? Vortex Strike Eagle FTW! The Firearms Community Has Spoken and They Dig OPMOD Gear! »