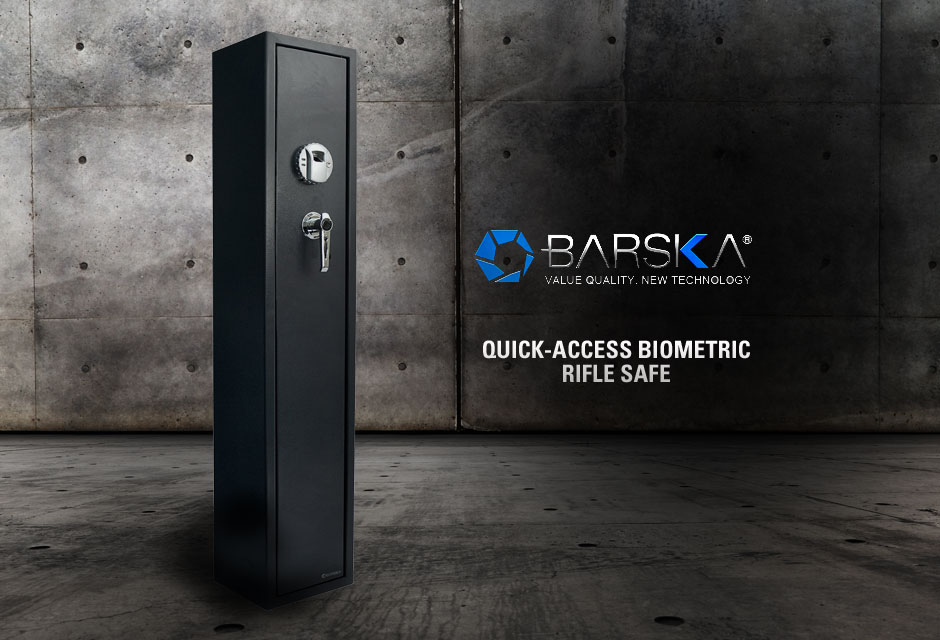 Barska is a company that knows a lot about value and quality sports optics. I personally enjoy the fact that Barska uses a minimal supply chain, which keeps their costs low to the end consumer. Also, they have been very innovative in terms of development by listening to the needs of customers in order to create a valuable and quality product. With all that being said, their safes are no exception in terms of price and quality.
Now, I'm pretty new to the gun scene, but I am very concerned with safety and would like my gun and belongings to be locked up. So I've been checking out some gun storage options so I know that my guns and accessories are safe and secure. What actually caught my eye the most about the Barska safe line was the fingerprint recognition technology. Now, let's be honest… we all love the idea of being able to use our finger, hand, eye or whatever to access our valuables – thank you James Bond! This is especially important to me because I can quickly access the contents if there is an emergency situation. Also, I am the worst at remembering things like numbers (the only phone number I know is my own) or either losing the keys or having someone else being able to have access to the keys.
So this finger print recognition is pretty cool; it uses a laser optics sensor that scans your finger print and opens the safe. I was a little wary at first for the sole reason of the possibility of not being able to get into the safe because of it failing to recognize my print. Yes, I have real life experience with this issue, as a kid, when I was permanently locked out of my diary because it would no longer recognize my voice or fingerprint. However, the Barska safe takes multiple registrations of the same finger so it reduces false readings. After testing it a bunch of times it did not have one false reading.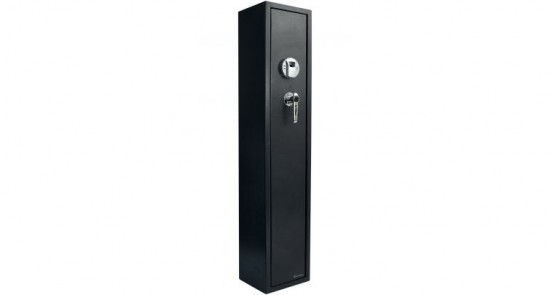 I ended up going with the Barska Quick Access Biometric Rifle Safe. Even though I don't own a rifle of my own yet, I plan on investing in one soon. I am currently using the safe to store my Ruger SP-11 I use primarily for defense, camera and photography equipment, and a few valuables and papers. It also comes with mounting hardware so can attach it to the wall or floor – I didn't feel this was super important because I don't imagine someone walking out of my house with a 65 pound safe – so I just ended up hiding it in my closet.
Having a safe should be a house-hold must have no matter its contents. It's smart to keep your valuables safe, and weapons out of the wrong hands. Does anyone have a safe experience they would like to share? Do you have any suggestions for mounting?
Latest posts by Alessandro
(see all)
Related Posts
« Brand New Zeiss OPMOD Rifle Scopes Arrive Vortex Viper PST Line – For Every Shooting Style »