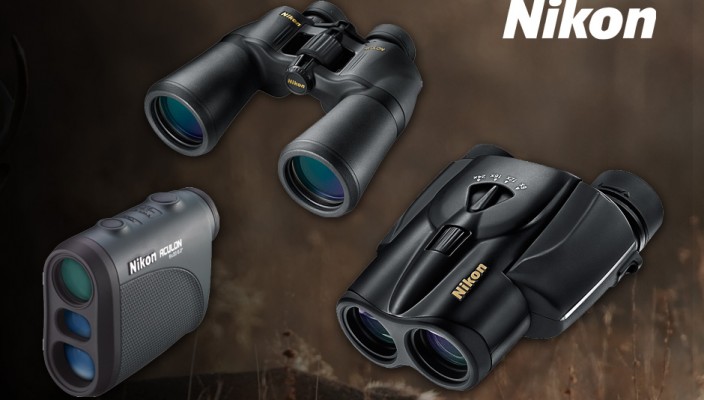 Being a father is equal parts hassle and happiness. You're the person that your sons try to emulate and the one they fear the most when they screw up. As a father you make sure that your children have the things that they need and want before treating your self to something nice. You may have been choked up by the macaroni necklace your daughter made you last year for fathers day, but this time around you deserve something a little nicer.
If you've got an eye for all things nature, then a Nikon binocular is the best way to experience every bit the outdoors have to offer. The Nikon Aculon A211 10X50 binocular in my opinion, is one of the highest value pieces of glass on the market today.  With a tough and comfortable rubber grip, these are sure to stay in your hands no matter where your summer adventures take you. The multi coated glass and 50 millimeter front objective lenses equate to a superbly clear, bright sight picture. The super easy to use center focus dial and twisting adjustable eye cups are easy to use. This binocular would be my first pick for a fathers day present, heck I might even buy this for my dad.
We all know you how valuable your garage and storage space is, so the more dual purpose pieces of gear you have the better. The Nikon Aculon Rangefinder is not only useful for sticking golf shots as close as possible but it is right at home on a backwoods hunting trip. Don't let it's small size and good looks fool you, this rangefinder has big power. With the built in 6x magnification and a laser range up to 550 yards, it has capability far greater than you could ever hope to hit or hunt at. One of the nicest features is the Nikon's Distance Target Priority , it will give you the distance of the farthest object no matter what tall grass or blizzard you happen to be in. For the price you cant beat this unit's compact, sharp looks and outstanding performance.
Still not impressed? This next item from Nikon is sure to impress any father out there. Who can't resist a variable power binocular that will fit in your hand and the sleek looks of a Ferrari. The Nikon Aculon 8-24x25mm in my opinion is the best looking binocular I've seen in a long time. Yes, I know that you want a binocular that looks good but performs too and this bad boy is chock full of stellar features.  Multi-coated glass and excellent light transmission make this not only a binocular that you can take anywhere but one that you wont want to leave the house without. Throw it in a bag, toss it in your center console, or even your back pocket and you're ready to experience eagle-like eyesight wherever life's journey takes you.
I think dads everywhere will agree, this year say no to macaroni jewelry and yes to awesome Nikon Aculon Binoculars and rangefinders. Right now that doesn't have to be hard decision since Nikon is taking up to $50 off any Aculon series optic. Still don't have your mind made up on what Nikon Aculon to purchase? Ask your questions in the box below!
Related Posts
« SCOUTING SEASON – Time to Put in the Work for Deer Season! Concealed Carry Do's and Dont's »