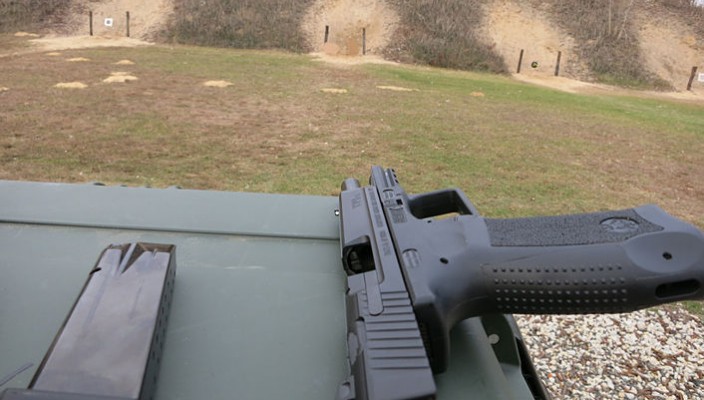 Hmmmm where to begin with this Turkish delight? Well for starters yes its made in Turkey-GET OVER IT! While I don't recommend eating this Turkish Delight, the Canik TP9-SA is very similar to the edible version in that it's a hodgepodge of tasty bits that many of us are favorable of.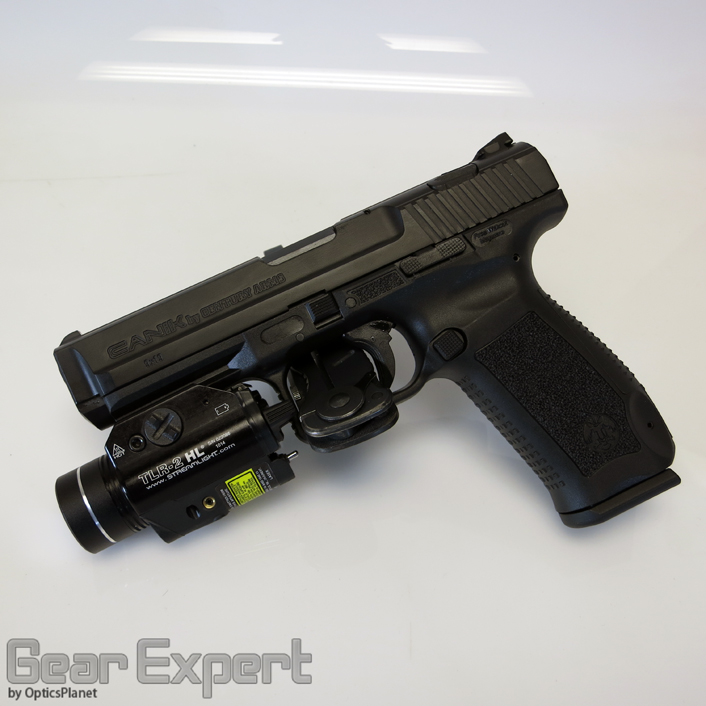 The number one thing Glock guys (Yeah that's me too) will pick up on is the nearly identical trigger on the TP9-SA. I'm sure someone will hate me for this but honestly the physical appearance is the only thing about the trigger that is Glock-like because its lightyears better and is even a tad bit better than the glorified HK VP9.  Since we're already comparing pistols, aft of the chamber on the Canik closely resembles the Walther P99. Knowing that many of you were going to rush off to play pin the tail on the German polymer pistol, I've stacked them side by side to show you the similarities.
Now I don't want this to come off as me blatantly going after Heckler or even Koch for that matter. I'm simply pointing out what this Mediterranean newcomer looks like and is relative to. Its evident that the Canik TP9SA borrows quite a few design cues from the Walther, including my least favorite part about the gun, the slide top de-cocker. However you can't really fault Canik for it, nowadays its nearly impossible for a new pistol to not look like "something".
Down To The Nitty Gritty:
Why You'll Want The Gun?
-#1 reason for me, Reliability. After running everything from crappy TulAmmo to a mag of Hornady Critical Defense hollow points, it has my stamp of approval.
-For mid $300, Century throws in everything but kitchen sink with the purchase. You get a nice case, holster with two mounting options, 2-18 round mags, additional back strap, pin tool, lock , speedloader, and a cleaning brush.
-It feels really good in your hand
-It'll work with Beretta M9 mag pouches and extended baseplates
-Way better than the original TP9
-Best out of the box striker fired trigger
– 18+1 rounds of pew pew pleasure
-removable grip backstraps to get the perfect fit for your mitts
-loaded chamber indicator
-cold hammer forged barrel
-ISO9000 Certified , meaning its been tested and inspected to last a hell of a long time
-Stupidly low price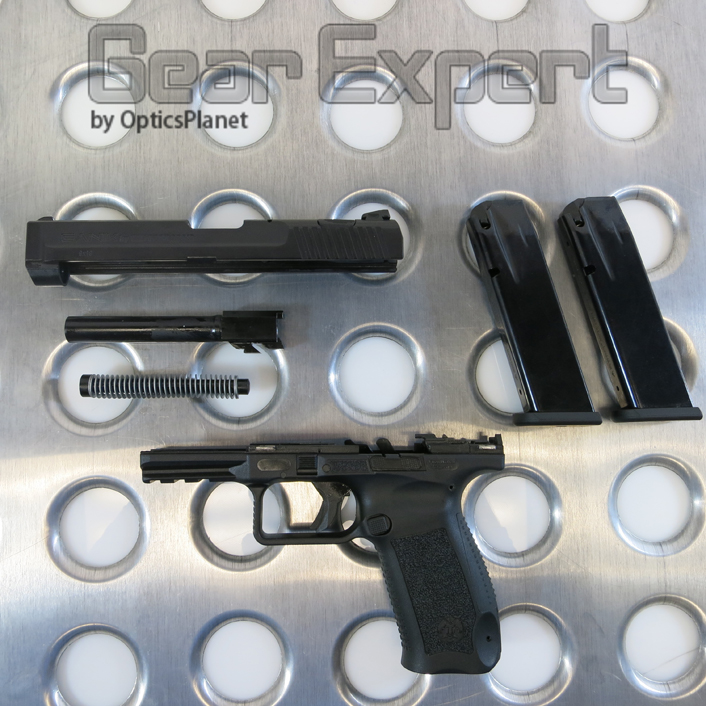 Why you might shy away?
-Good luck ever getting any accessories or parts for the pistol
-That goofy top mounted de-cocker
-Definitely not a gun you're proud to display on your mantle
-Magazines are hard to come by
The Bottom Line
While you're never going to replace how I feel about my Glocks, this TP9SA is one hell of a gun for the money. I live and breathe by the phrase you get what you pay for and with this gun you're getting Filet Mignon for meatloaf prices. So with that being said, there's not a trace of doubt in my mind that it wont do what it was made to do-put 9mm's where they need to go and every time I pull the trigger.
Is the Canik TP9SA a possible new addition to your collection? Let me know in the comments below. As always guys, shoot em straight and be safe!
Related Posts
« One Hell of A Knife-Schrade SCHF14 SHOT Show Armasight Vampire Sweepstakes »