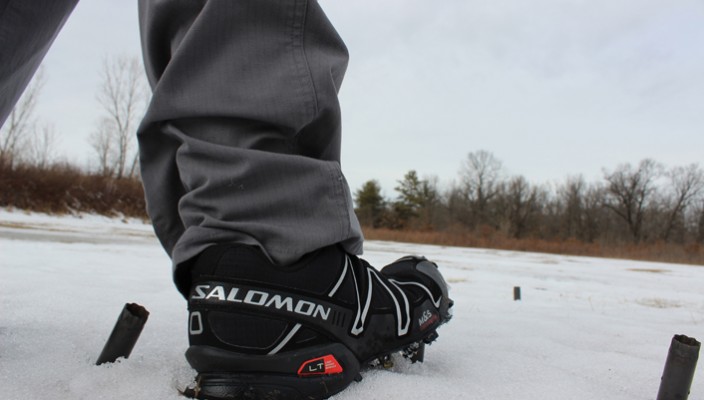 Picking shoes for your life is pretty straightforward, nice leather shoes for the office, a good comfortable running shoe for the gym, a Gore-Tex boot for when snowpocalypse hits, but can you honestly say that you have a shoe that would be equally fit to tear up the toughest of trails and provide unbelievable comfort when tackling those weekend errands?
I know of one, Salomon's Speedcross III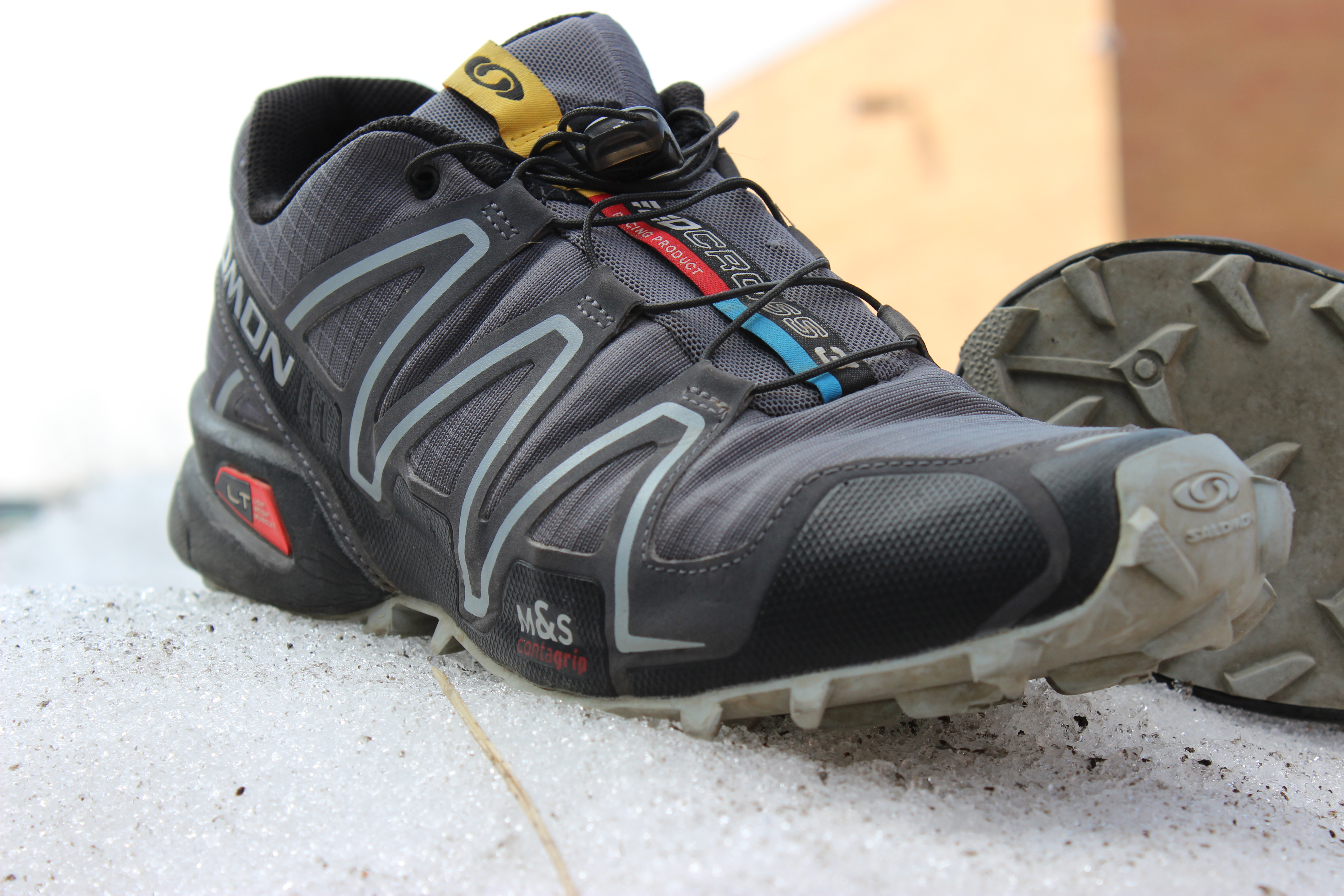 Now I'm not going to pretend to be some ultra-marathoner that runs countless miles every day. No, I'm more of a "Hey I got off work early and there's this desolate singletrack trail minutes from my house" kind of runner. With that being said, running is only a slice of the pie of what this shoe is capable of. And with well over a year of critiquing, taking notes and testing, the Salomon Speedcross 3 shoes are one of the few products that kick ass and take names.
Just the facts man….
Price: $120ish
Weight (Pair): 1lb 6oz
Fit: True to size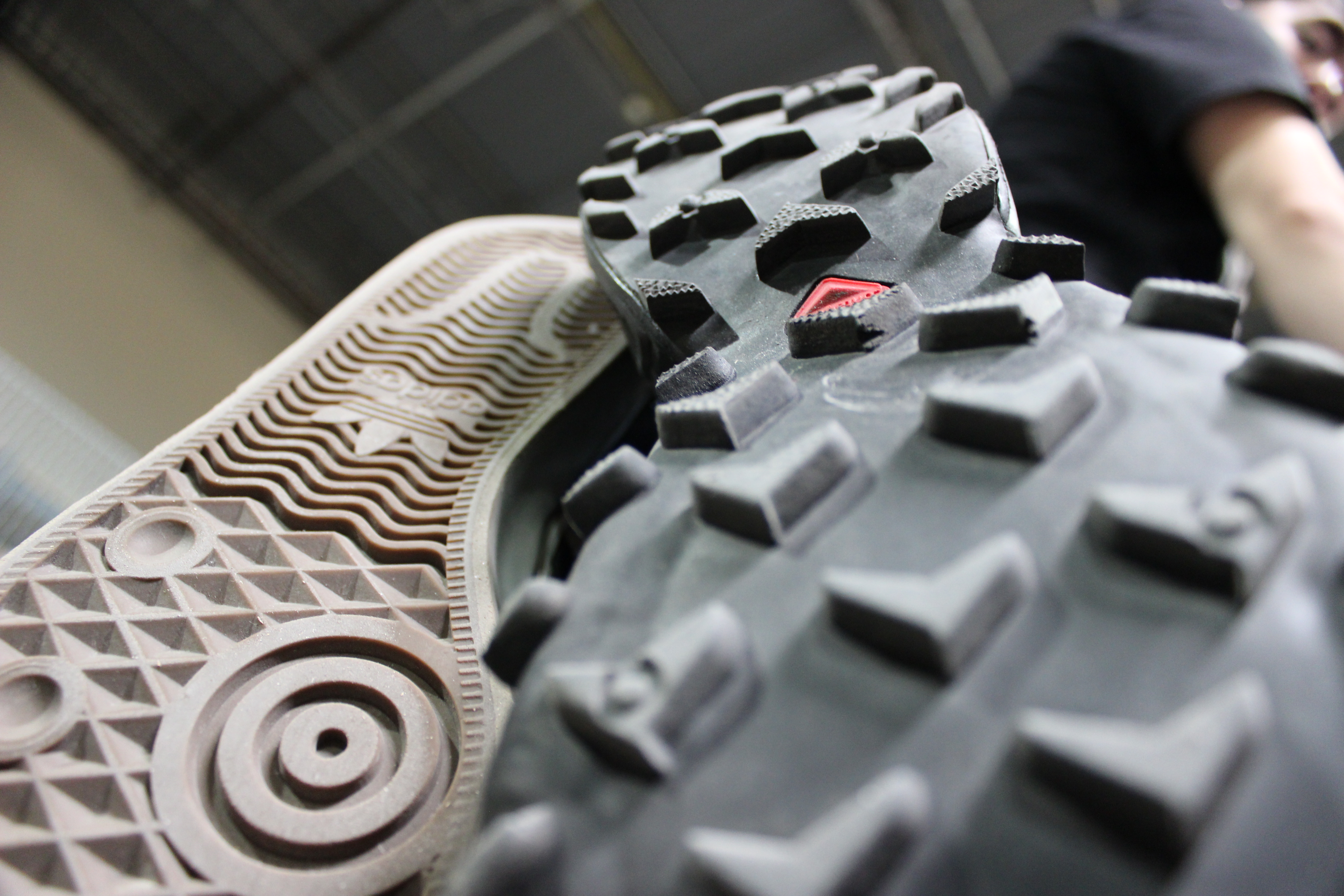 Even the slightest glance at the shoe evokes a sense of adventure and eagerness to tackle whatever terrain you're dropped in. The obvious eye catcher is the strategically placed half inch rubber lugs protruding from the entirety of the sole. These lugs are the engine that helps you muscle through practically anything, mud, ice, snow, and gravel included. Personally I've yet to come across an environment where I thought this sole was detrimental.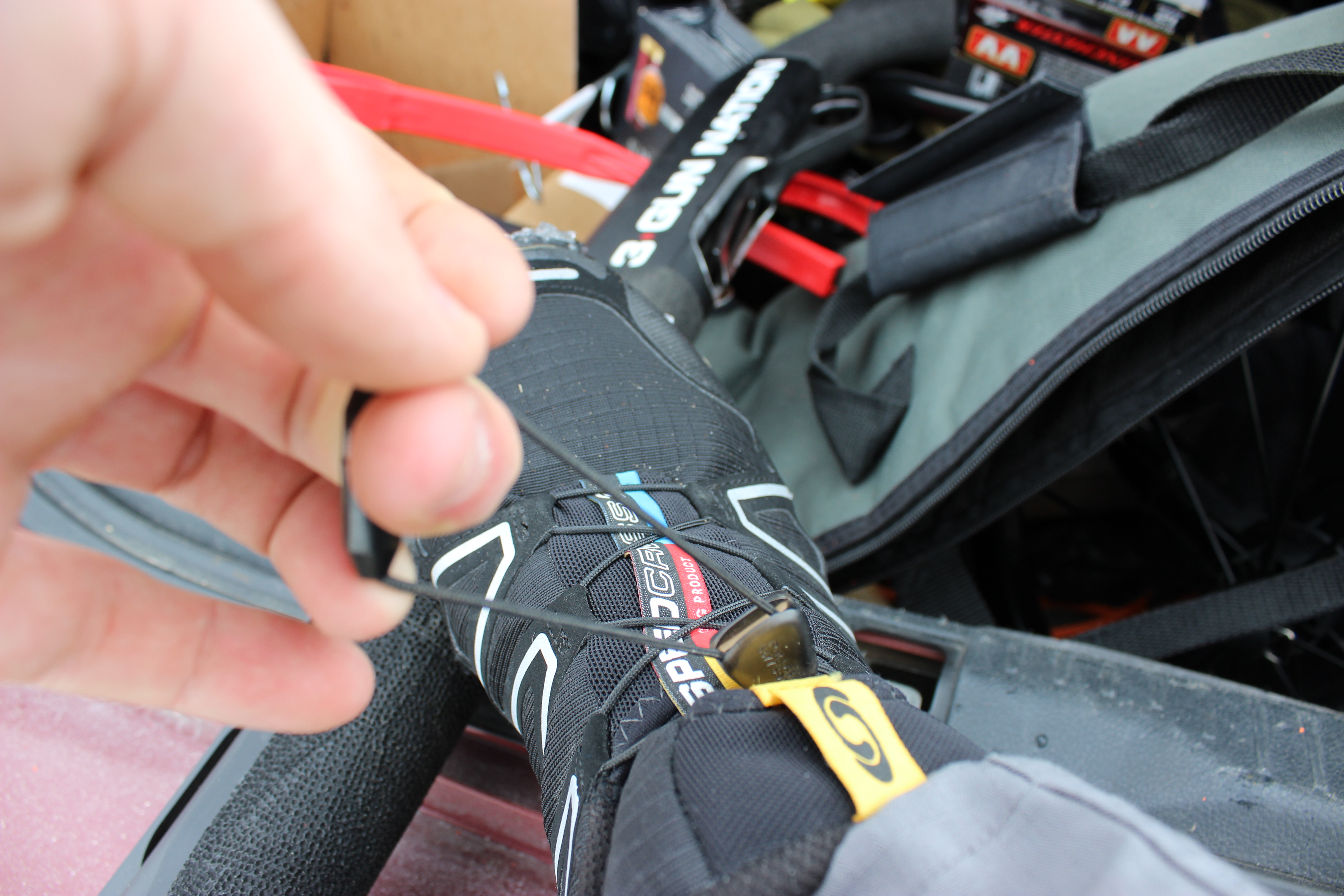 The lazy side of me is a big fan of the simple to use "quick-lace" system that these shoes along with several others under the Salomon brand feature. Simply slide that foot in, pull up on the cord handle, slide down the camlock, tuck in the excess into the tongue pocket and voila', you're ready to rock.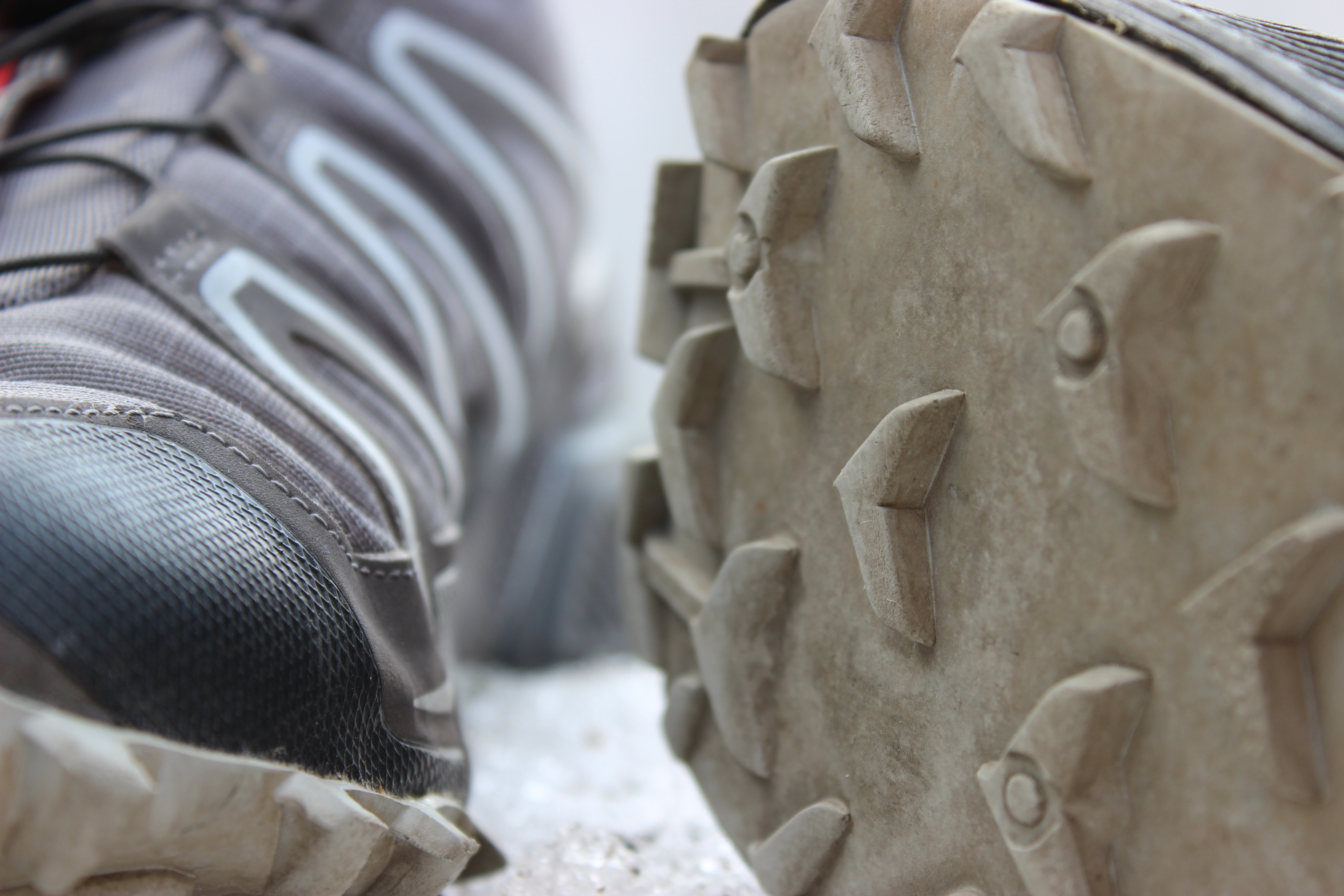 Another critical selling point for this "shoe" ,if you could even call it that, is the ridiculous support you get from the lightweight design. The laces run through a series of upside down V straps that tie into the sole, creating a strong minimalist web of support. Top that off with the fact that this whole systems is interconnected with the mesh upper fabric and you have one hell of a solid shoe.
I can't talk about the Speedcross III's without bringing up the comfort, heck why wear a shoe at all if it's not comfortable? You may be familiar with the Nike Free line of shoes that weigh next to nothing and are comparable to pillows for your feet. Well take how those feel, multiply it by infinity, take that to the depths of forever and you'll barely have a glimpse of how great these Salomon's treat your feet. Ok so I went a little overboard, the point being is that to this day I've never felt  another shoe like this and I'm a shoe fanatic so that's saying something.
While these may very well be an obvious choice for shooting 3Gun where the terrain is just as much of a factor as your own skill, these shoes continue to surprise me in their uses. So disregard your quasi bean counter frugal self and take solace knowing that this might be pound for pound the best shoe for those times when a manmade surface is nowhere in sight.
Are the Salomon Speedcross III's right for you? Let me know in the comments below. As always guys, shoot-em straight and be safe!
Related Posts
« Walther CCP-Single Stack 9mm Carry Pistol Understanding Choke Tubes and Patterning Your Shotgun »