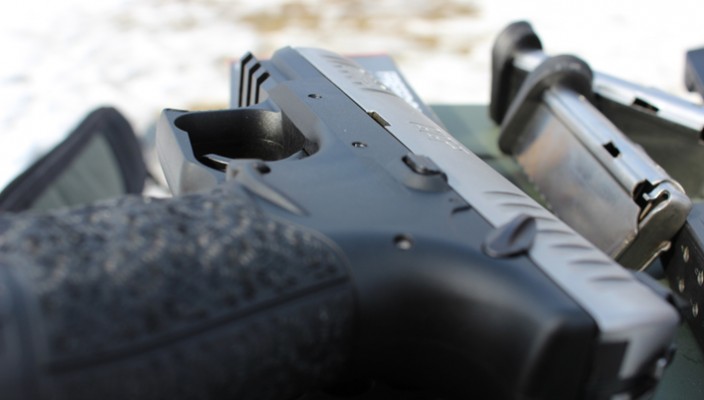 I get it, I'm late to the game, Guns and Ammo, The Truth About Guns and a few other firearm review publications have already covered this newcomer from Walther. But when you're offered the opportunity to get your hands on one to put your own promiscuous pointer finger behind the driver's seat, do you really turn it down?
That's what I thought…..
On my way to pick up the CCP at my FFL I decided that I wasn't going to clean this pistol until it malfunctioned. Was that the most sound thought process, probably not but I figure if a dirt dry or factory gunked up gun can run without skipping a beat, then it's a true "count on me every time" knockout in my book.
So with a newly transferred handgun in tow and a Noah's ark assortment of 9mm including, Tulammo, hollow points, and my personal favorite, Freedom Munitions 124gr FMJ, I headed to the range to let her rip.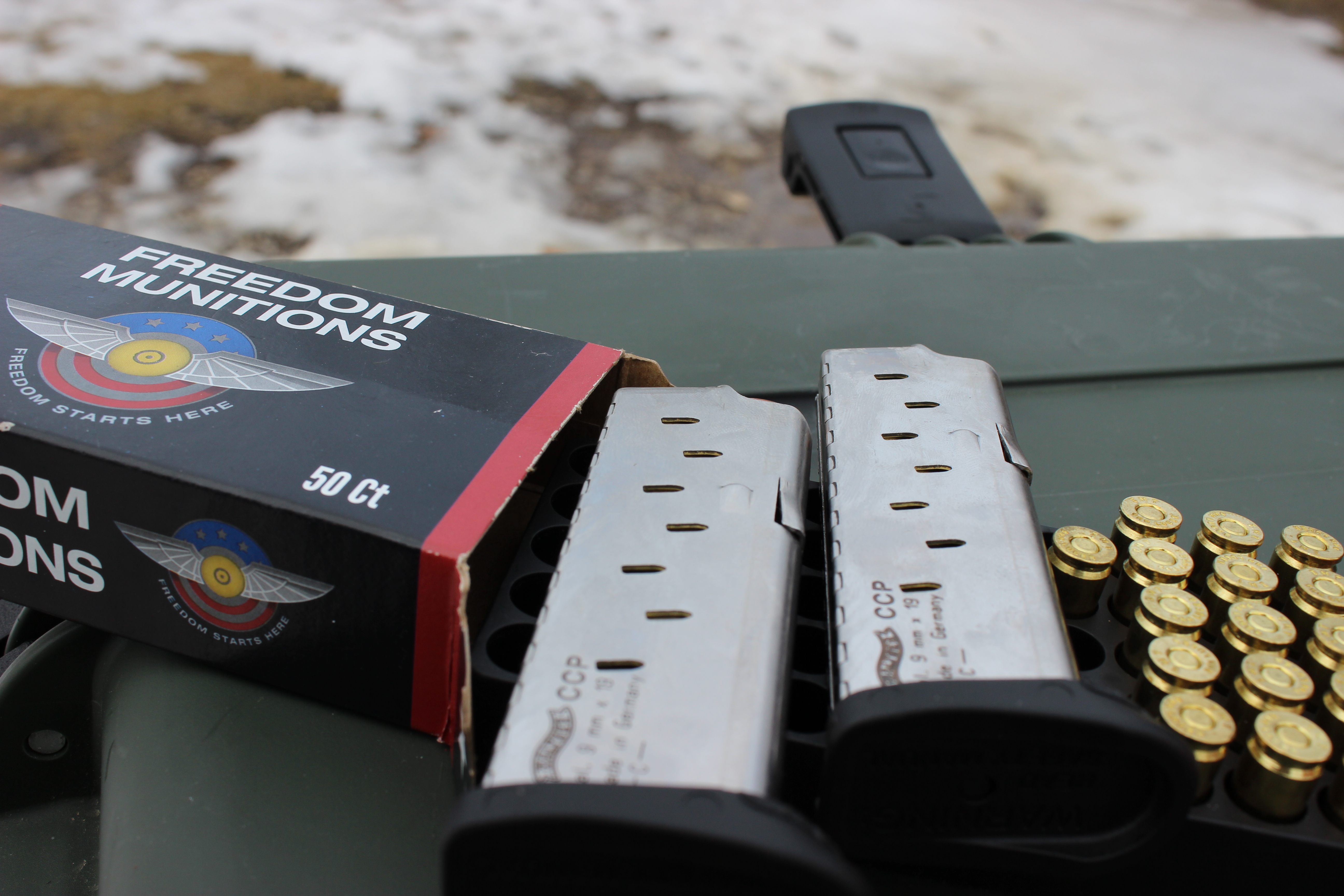 The Stats…
Caliber: 9mm
Operation: Delayed Gas Blowback
Barrel length: 3.54″
Trigger Pull: Single Action 5.5lbs  (It feels lighter)
Capacity: 8 +1
OAL: 6.41″
Height: 5.12″
Width: 1.18″
Weight Empty: 22.2 ounces
440 rounds and a month later, what do I think?
-The extra mag that's included is really nice in this day and age when manufacturers think it's okay to sell a gun with only one.
-Like I said in my Top 5 Guns Under $500 article, it's about as ergonomically ergonomic as you could ever want/need.
-While the handful of "experts" I eavesdropped on at SHOT complained of having to adjust your grip to hit the mag release on this pistol, in real world usage I never once even thought of actually changing my grip to hit it.
-Taking down this gun is definitely not something you would want to do at the range.
-This gun dry+Tulammo= stovepipe city. Wishful thinking when picking up the gun led to at least one stovepipe per mag when running the steel cased stuff.
-After a little bit of lube, the pistol chewed up and spit out every type of 9mm ammo I had on me that day.
-The extreme concealability of the gun. Since it's fairly new holsters are hard to come by so I stuffed it in a Galco Tuk-N-Go for the time being. Situated at my 2'oclock, I quickly forget it's even there.
-The slide stop is a little too difficult to drop but then again the "slingshot" method is my go-to way to put the firearm in battery.
-Slightly gritty in the beginning of my testing, the trigger on this sub compact 9mm was smooth as butter by the time I hit that 400 round break in.
-One thing to note about the trigger is that while it's smooth and light, the reset is long and takes a bit of getting used to.
-The gas blowback system makes this truly enjoyable to shoot for extended periods of time, not so with other tiny nines.
-My biggest gripe is with the safety on this gun. It is hard to engage/disengage and once activated completely disables the striker. I would've preferred that once they safety is engaged the trigger is locked in the fully extended position. Why? Let's say you're one of those guys that uses the safety, if you were to draw this gun under duress and pull the trigger you would complete one full trigger pull before realizing that the safety was on. Sure you should train to take it off in your draw but as we know when the stuff hits the fan things don't always go to plan. That extra split second you take to bottom out the trigger on safe could make all the difference. For this reason alone, I'll be leaving the safety off while carrying or when the gun is holstered and loaded.
-The sights are actually a pretty nice 3 dot set, but since they're replaceable and I can't leave anything alone, I'd probably upgrade them to a tritium option.
-I'm a big fan of how easy it is to rack the slide. That's not to say I've had an issue doing the same with any other pistol but throughout my experience, female shooters that I've brought to the range have had trouble chambering that first round due to stiff recoil springs. That is not the case with the CCP. I don't want this to come off as if I'm saying this is a "women's gun" far from it but you would be hard pressed to find a member of the fairer sex having difficulties with charging this gun.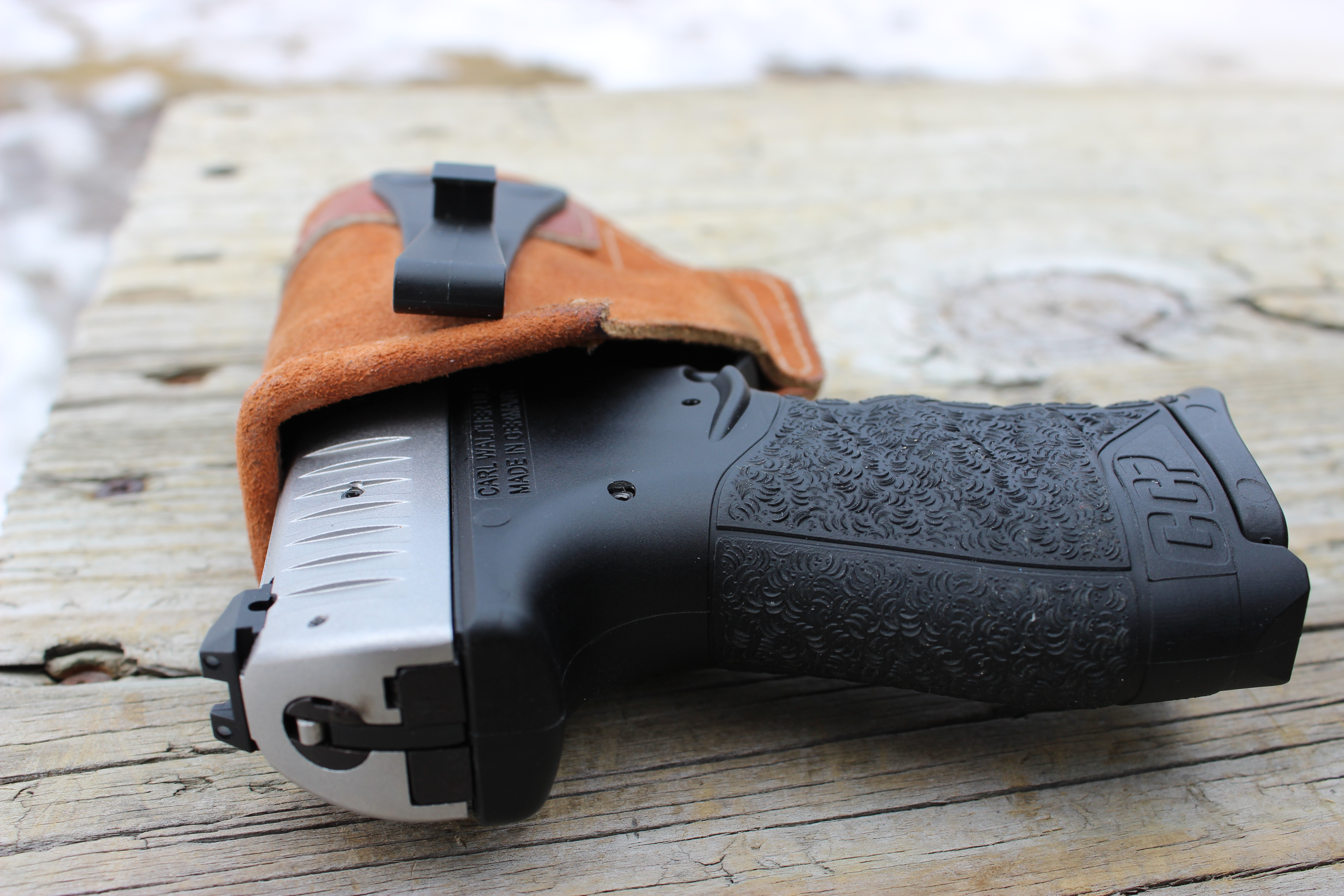 With the gun scrubbed and cleaned to surgical sterility and nestled safely back in storage, what do I really think of the Walther CCP?
First off it did have a few little issues mostly due to no lube but you have to remember not everything is built like an AK with tolerances so loose it could run for political office. That little bobble alone is not enough to write the gun off as a pile of German junk. Over a little more than a month of doing everything from carrying the pistol daily to dry firing with a laser trainer cartridge from concealment many times, I have to say I'm sold on it as carry gun.
Should you buy the CCP? Do you fancy a pistol chambered in 9mm that's fun to shoot at the range? Is a comfortable and easy to conceal handgun high on your list of requirements? I too checked YES for both of those questions and that's why I'll be slapping down the plastic to purchase this T&E model Walther sent out. You guys can drool over the Glock 43, I'll take the CCP over it any day.
Thinking about taking a closer look at the Walther CCP yourself? Let me know in the comments below! As always guys, shoot-em straight and be safe.
Related Posts
« Gerber's Ultimate AR15 Multitool, The MP1-AR My "GO-TO" Shoe – Salomon Speedcross III »