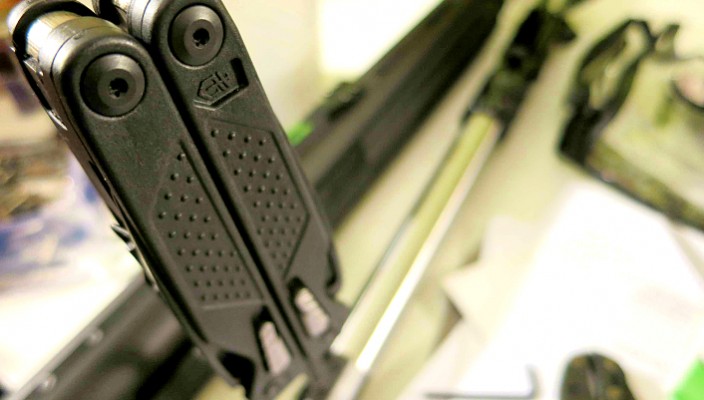 Ok so to be clear its not the "first" AR-15 specific multitool to the hit market and probably not the last either. Sure there's a few fringe companies with subpar tools made for your AR-15 but for the most part you're either on the Leatherman MUT or MultiTasker Series 3 side of the spectrum- well until now that is…. You can guarantee Gerber knew exactly who they were gunning for with this latest launch of the MP1-AR and its those exact two tools.
So how does it compare to the aforementioned AR multitools?
Truth be told, its not  a tool whose appearance jumps out at you. That's not to say it lacks good looks but when compared to the  striking lines of the Leatherman MUT or the sultry G10 scales of the Multitasker, Gerber could've done a little more to make it more physically alluring through its vacuum clamshell packaging. But as Momma says, don't judge a book by its cover or in this case what you see when they're sitting next to one another. However like most people I'm guilty of going off of looks and since I didn't see any titanium, FDE or intriguing tool protruding the outline of the handle, I pushed it off to the bottom of my priorities.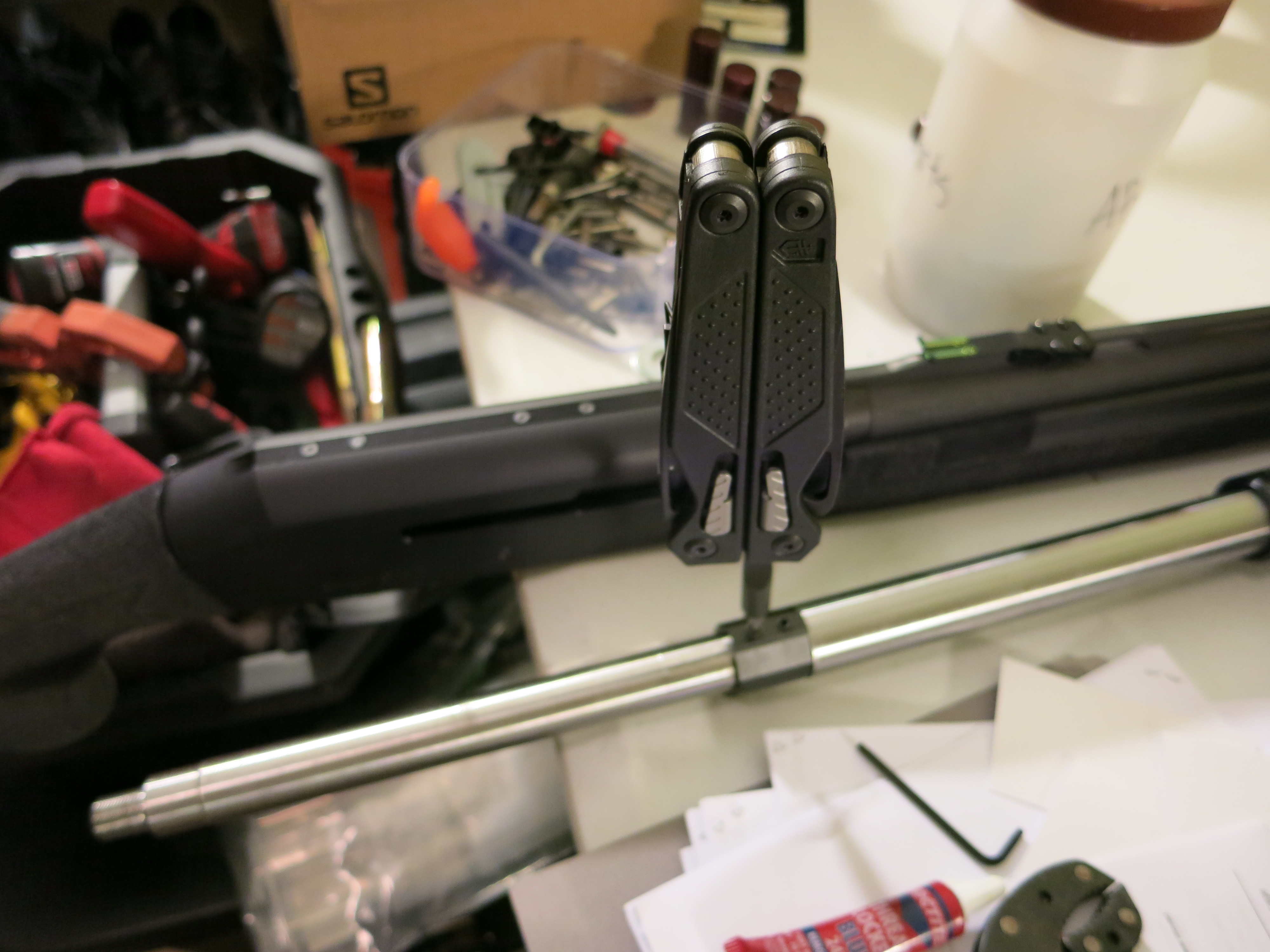 When I finally got around to giving it a closer look, what I quickly realized after picking it up is it feels really nice in your hand, so much so that you wont want to put it down. This for me is one of the MP1-AR's greatest selling points. With a tool like this its going to be in your hand a lot so it better fit like your favorite pair of jeans or you and Mr. hand blister will be getting a less than favorable introduction.  This reason alone is why I think the Gerber beats out the competitors but it's definitely not without its faults.
What I Like:
-The Ergonomics/ how it feels in the hand
-Tough as nails pliers. As a matter of fact they are just that considering how I used them to pull trim nails and also cut them with ease
-Spring loaded pliers. There's nothing worse than having to use your other hand to open the plier head.
-Precision locking tools
-The needle nose pliers make tackling tiny cumbersome tasks a breeze
-The bit driver is long enough to tighten/ loosen the grip on your AR without attaching an extension
-Works with your cleaning rod or Otis Ripcord (my favorite)
-Included nylon MOLLE pouch
-Included bit set
-Solid Wharncliffe blade
-Lightweight
-Street Price of <$90
-Lifetime warranty and made in the USA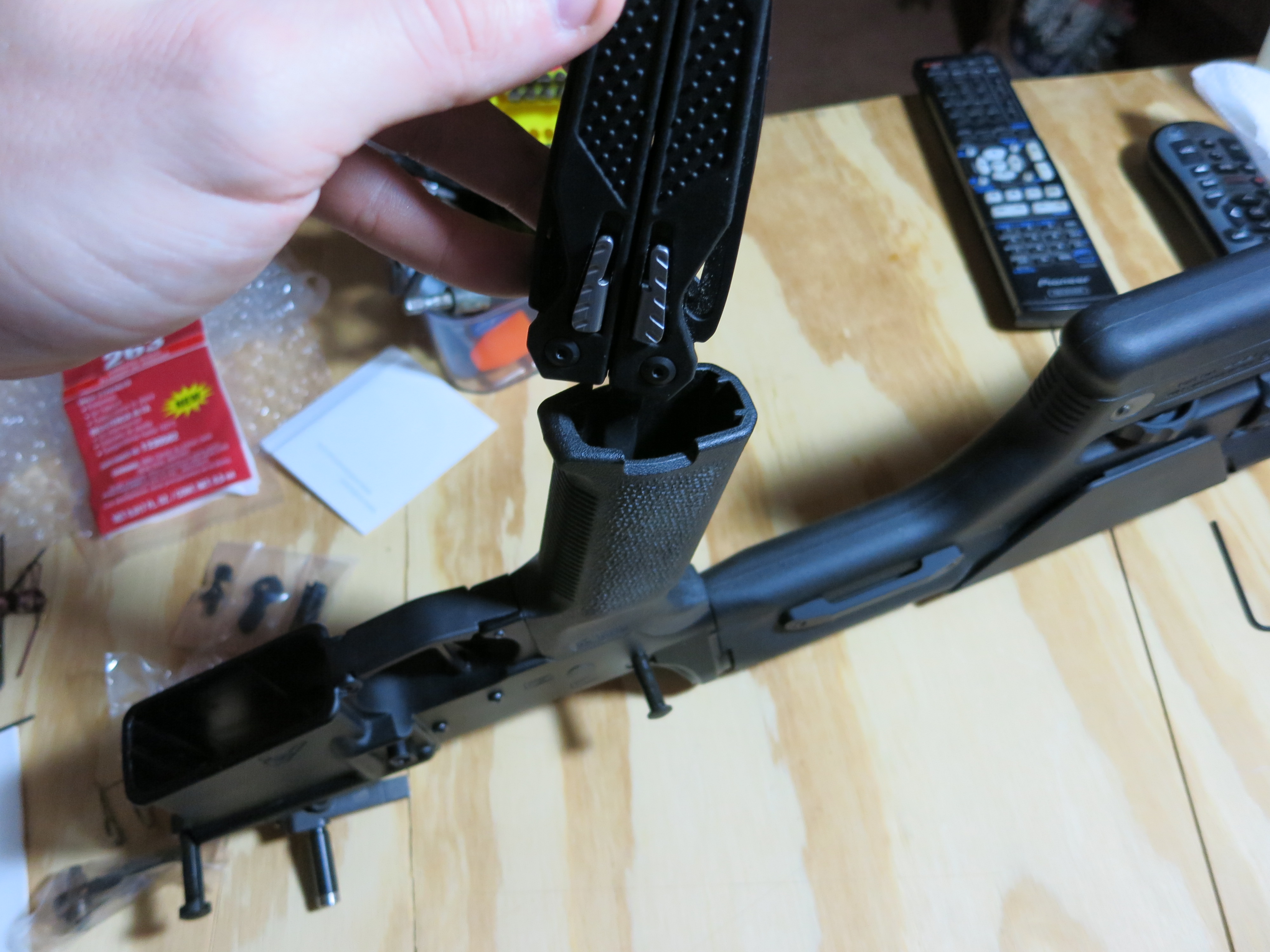 Where It Falls Short:
– Non-replaceable plier cutting teeth
-No fancy titanium or g10 materials
-Still cant find a use for the included weird sheepsfoot blade (Probably just me though)
-Kind of a lot of flex when you're really torqueing down with the bit driver
So What Do I Think?
All in all when stacked up to it's competitors, the Gerber MP1-AR in my opinion is the best. Let me take that back, its the best for me. Since I wanted a tool that is meant to be a workhorse, fancy construction materials don't mean anything to me. Most importantly fi you want this thing with you as much as possible, I want it to be as light as it can and shed any unnecessary tools like a castle nut wrench and strap cutter because c'mon how many times do you really use those?  Sure it doesn't come in some eccentrically crafted box and it's lacking gold accents but when you need a tool to be a tool and nothing else, well the MP1-AR is just that. You could say its the F-150 of multitools, the everyman's firearms multipurpose tool.
Are you ready to give Gerber's latest intro in the AR15 multi-tool market a try? Let me know in the comments below.
As always guys, shoot em straight and be safe!
Related Posts
« The Not So Tactical Pant Showdown Walther CCP-Single Stack 9mm Carry Pistol »