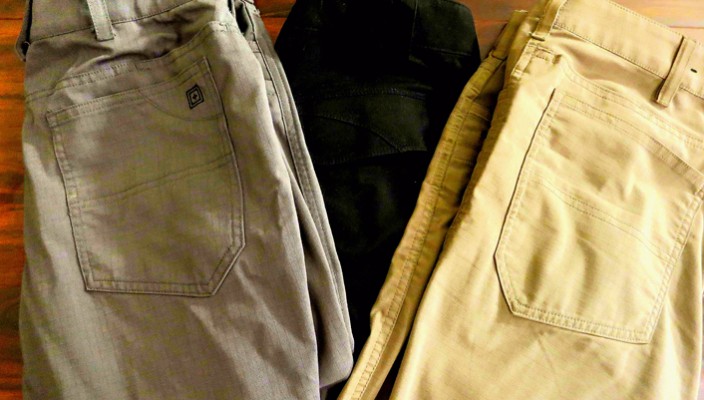 While I'll be the first person to admit that I tend to go over the top with basically everything in life, there 's undoubtedly a time and place for everything. And a freshly printed two dollar bill says you know where I'm going with the previous statement.  I know I'm not alone in saying that full on eight pocket doo doo brown pants might not be the best choice for everyday life for most people. Sure tactical pants are great if you're LEO and need to haul a ton of stuff on your person like a tourniquet, latex gloves, extra flex cuffs etc. but for those of us that aren't 10-38'ing every day, they're downright superfluous.
Different strokes for different folks and who needs a tactical pant anyway,  right? Wrong…. The overall idea of a tactical pant is extremely beneficial in a wide range of activities including the 9-5 grind. Who wouldn't like extra pockets for your snacks, toothpicks, a Leatherman Skeletool, or more importantly a spare mag for your carry gun? Hell I can guarantee even anti-gunners  like the idea of handy dandy extra pockets. Maybe not. Anyway the point I'm getting at is while sure there's no shortage of reasons extra storage on you person is great, any average Joe or Jane on the street can tell by looking at you all decked out in 5.11's finest that something's fishy. Now I don't know about you but I like to fly under the radar when out'n about, especially when I'm carrying.
So how does one quench your inner tactical thirst and still put on that normal appearance day to day? Luckily the reigning culprits of all things tactical apparel, 5.11 Tactical, Vertx, and Propper, have caught on to this paradigm shift. Each one of the brands has their own dog in the fight against painting a giant bullseye on your back when you walk out of your house.  Between Vertx, 5.11, and Propper which one does it better and why?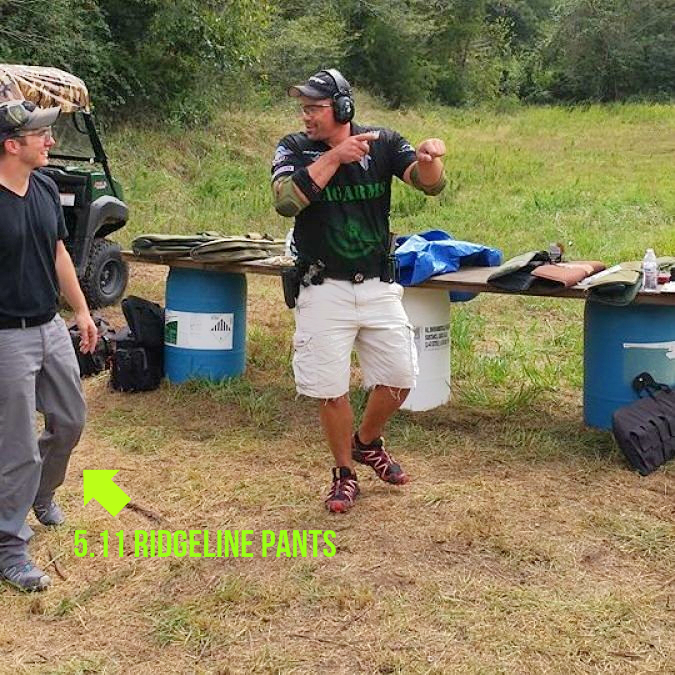 Why You'll Like This Pant:
-I'll start out by saying I've taken these pants to hell and back. I've done everything from snowboard in them to jumping onto barracades  at a 3 gun match and they've held up without a snag or tear.
-65% Nylon / 35% Cotton Ripstop material = strong but lightweight
– Stretch waistband is great for concealed carry or stowing a mag during a reload with retention
-Nice pant cut. They fit tighter on the thighs for a more modern fit.
-High quality zipper and button closure
-no cargo pockets to put the tactical spotlight on you
-roomy pockets
What You Wont Like:
-Weird little knife pocket on top of the front pockets
-Price.  $70 is a tough sell if you're on a budget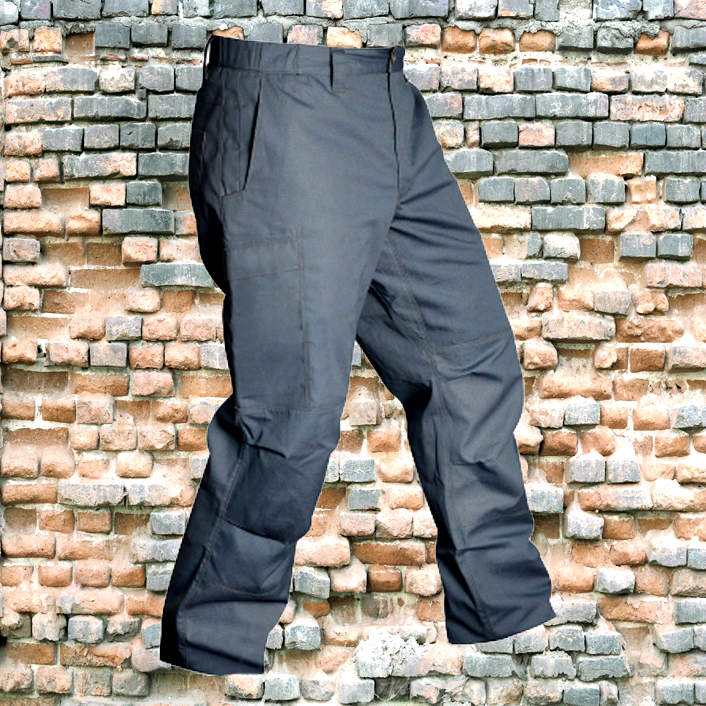 Why You'll Like This Pant:
-65% Polyester 35% Cotton Construction = tough but lightweight
– 6 available colors
-Because of the material the color just doesn't fade even on the my personal favorite, the black colorway
-Stretchy Waistband. Whether you're contemplating dessert or need to stow a mag during a reload with retention, you'll love this feature.
-Good modern cut to the pant, basically forming to your leg in the right places.
-Flattened cargo pocket, gives you almost unnoticeable extra carrying capacity
-Pockets are awesome in general
-Gusseted crotch and articulated knees allow for comfort as well as a wide range of motion
What You Wont Like:
-I know its probably the least important thing on the pant but the main zipper fly was a little too chincy for me.
-The belt loops are tad too wide giving it a more tactical look if you were to bend over or be in a situation where your belt line can be seen.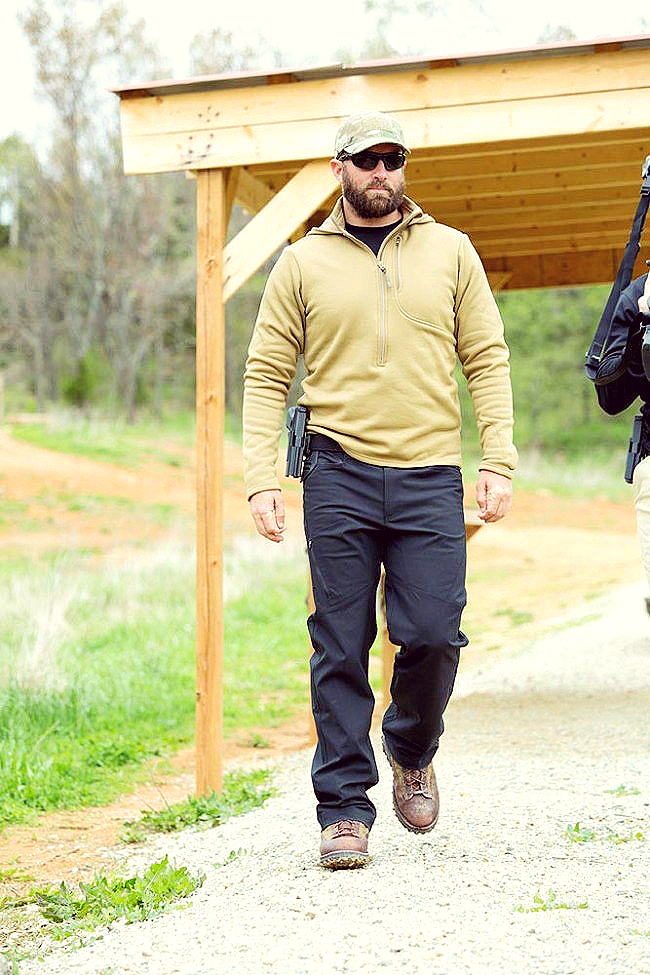 Why You'll Like This Pant:
-Best Fit. Out of the three pants, these fit like a glove.
-94% Nylon / 4% Spandex = More like a hiking/ rock climbing pant but still very strong
-Tons of pocket space
-Sneaky zippered thigh pocket
-Water repelling finish actually works well from my testing
What You Wont Like:
-The sizing. Although they fit the best, it took two returns to get them to fit the way I wanted. (word of advice- go one up with waist and one down with length)
-Not as tough as the 5.11 Ridgeline material
And The Winner Is…..
Regrettfully , you're not going to be winning any runway fashion contests with any of these carefully crafted nylon and ripstop pantalones but when you get down to brass tax, they're all excellent choices for your every day life. In the end while I'd like to crown one pant the end all best thing since sliced bread winner, I can't. You're going to have to take my con's/ criticisms and see if that's a true deal breaker for your you.
As always guys, shoot em straight and be safe!
Related Posts
« Simply Put, The Best AR-15 Trigger Gerber's Ultimate AR15 Multitool, The MP1-AR »