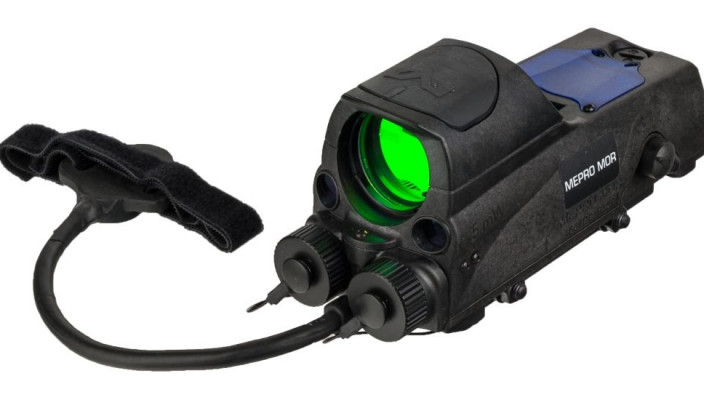 SHOT Show 2018 has come. SHOT 2018 has gone. SHOT 2018 is still resonating. There were lots of new releases to look at. There were also some existing products that have been out a few years, which were overlooked. Unfortunately, much of what I saw is now on my "gotta have" list, which angers my wallet greatly.
IWI has two new releases that are on my list. First, is the Tavor 7 in 7.62x51mm NATO, that captivated me. This bullpup rifle is barely a larger or heavier than the well known 5.56x45mm NATO versions. Its balance was superb as were the controls. Subtle changes have been introduced on this new model that seemed natural. This is how the Tavor should have been made all along. The ability to quickly and easily switch from a right handed configuration to a left handed one with no tools is outstanding. This can also be done in the field at the user level due to the simplicity engineered in to the system. The charging handle now has the ability to be pushed slightly up, locking the bolt to the rear. This is very reminiscent of HK roller lock firearms. In use it is; fast, instinctive, and convenient.

The Second offering from IWI that got my attention is their new shotgun the TS12. This, like the others in the Tavor lineup, is a bullpup. It is a semi-automatic 12 gauge capable of handling 2 3/4" & 3" shells. The magazine system for the TS12 is rather unusual, though not unheard of. It features three tubular magazines arranged as a cylinder, similar to a revolver. Each magazine is capable of holding 4 rounds of 3" shells or 5 rounds of 2 ¾" shells. Once a magazine runs dry the bolt will lock to the rear. At this point the user pushes a release on the forward part of the trigger guard to release the magazine lock, rotates the magazine in either direction and when the magazine lines up, the round will travel up the lifer followed by the bolt closing behind it. Repeat this process until you are out of ammo. With the fully loaded magazines, one in the chamber, and one on the lifter in a "ghost load" you now have 17 rounds of 12 gauge ready to go down range. Not an insubstantial payload!

Both of the new offerings above have flattop Picatinny rails on them, allowing the end user to choose the sights or optics that they most prefer. Right next door to the IWI booth was Meprolight, with answers to many of my "what optic do I need" questions. Handling several reticle versions of the M-21 Reflex sight, made me think that might be the optic of choice for the shotgun. While the M-21 is not a new release, it has flown under the radar of many. It is a dual illuminated sight harnessing both a fiber optic system and tritium for low light illumination. It is an always-on optic, with no switches or dials needed to adjust brightness. The zeroing controls are both flush and capless, providing the utmost in strength and reliability. The mount included with the M-21 features QD levers, so even in the worst of circumstances the sight can be easily removed in the field.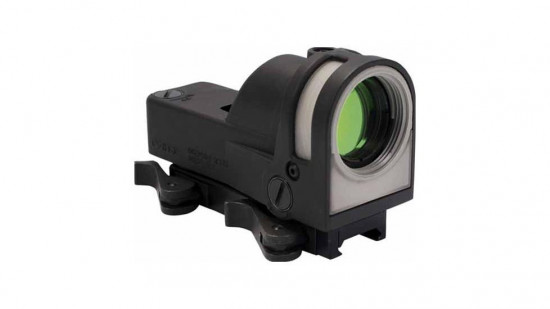 For the Tavor 7, there were many options that I liked. For a simple and affordable option the RDS from Meprolight is a rugged red dot sight with a large viewing window. It is powered by a commonly available AA battery, avoiding the issues surrounding specialty batteries. Due to be released later this year, the RDS will expand its offerings to include both red & green dots as well as having dot & circle-dot reticle options. All models feature QD levers for super easy donning and removal of the sight.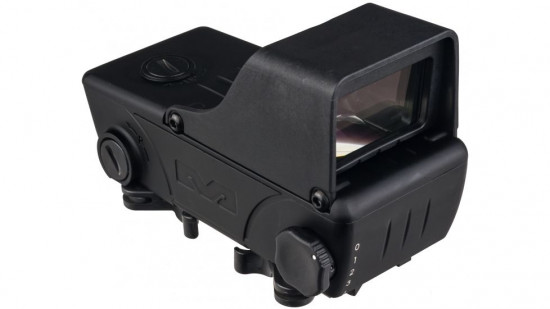 At a bit higher price point but dripping with cool factor is the Meprolight MOR sight. This is one serious reflex system. This sight features a fiber optic collector to power the reticle with ambient light, tritium to illuminate it in the dark, and a battery to brighten it when required. Either dot or circle dot reticles are available. This is not the end of the sight though. It also includes two lasers integrated in to it. One is visible with red being currently offered, green is coming soon, and the other is IR or infrared for use with night vision devices. This IR laser is invisible to the naked eye. Both the lasers and the reflex power come from commonly available AA batteries. In a very wise move of design, once you sight in the reflex reticle the lasers are slaved to the same place, so you only have to sight in once. That is a nice touch!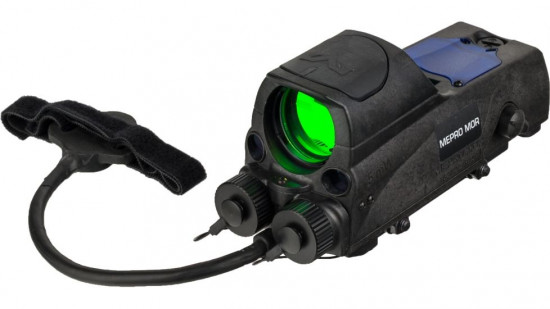 Sometimes you are willing to tradeoff the quick target acquisition of a red dot or reflex sight system for something with a bit of magnification, allowing you to see better at distance and therefore be more accurate. Meprolight has risen to the challenge with their new fixed power rifle scopes in 4x and in 6x. There are several reticle options that will be made available in both so that you may choose the one that best suits you and your caliber of choice. All will be illuminated via a CR2032 battery. A QD mount is also standard with the scope.
These days optics aren't only for your longarms. Now, the benefits of red dot sights are common place on pistols too. There has always been a conundrum about this though. How to best go about installing the red dot? You can have your slide milled, at a not inconsequential expense. You can buy a precut slide, again at a not inconsequential expense. You can buy a whole new gun, very much at a not inconsequential expense. Lastly you can buy a mount that interfaces with the frame putting the optic above the slide and not on it. The issue with the last option is that is that it pretty much precludes the use of holsters. Meprolight has thought outside of the box with their new pistol optic system. They have modified their famous night-sights to have a proprietary rail forward of the rear sight. This rail is a single piece attached to the rear sight. All you need to install it is to install the night-sight itself. Now you have a QD mount that quickly and easily can be put on and taken off of the rail in only seconds. Meprolight will offer their own micro red dot sight for this system, but the mount is compatible with others, should you have a strong preference.
Meprolight isn't the only optic company to showcase cool items at the show. If you have not considered the Primary Arms Platinum series of riflescopes you are doing yourself a disservice. The glass on these scopes is simply amazing. While they are not inexpensive, they represent a tremendous value. These scopes would cost double to triple if there was another manufactures name on them. The glass on both is simply amazing. The controls are top notch. The reticles are outstanding. Using the 1-8 I was hitting targets at 500 yards easily with a 5.56x45mm NATO chambered AR. It takes all the guesswork and math out of shooting at distance. There are some new grid inspired reticles coming out soon on both magnifications that will let even a novice shoot like a marksman.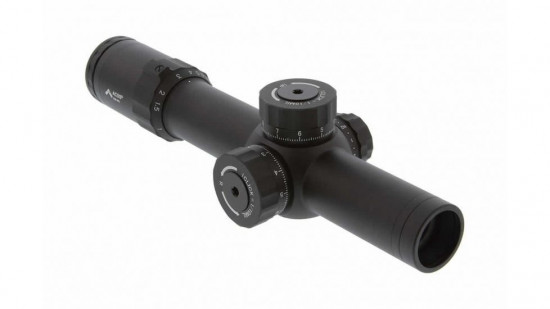 Perhaps you already have a riflescope you really like, but like so many these days, you would like to try your hand at hog hunting Pulsar Digital Night Vision Attachment Forward This is now easily remedied by Pulsar with their forward series of digital night vision. This series attaches to the objective of your already zeroed riflescope to allow you to use your favorite optic, day or night. Now you can quickly and easily use your favorite rifle for nighttime hunting without giving up any of its daytime potential. In addition, when it comes down to night vision this is a real bargain to boot.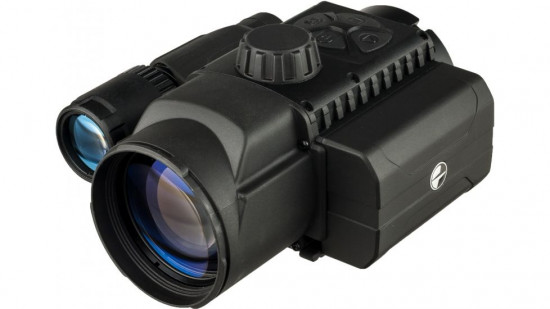 The last thing that is on my short list is the Elite Survival Systems STEALTH Covert Operations Backpack. While the bag has been available for around a year now, I had not seen this blue/gray color scheme before. This is a backpack, capable of holding AR's (broken down in to two pieces), AK's with side folding stocks, and all manner of SBR's. While that is far from unique, this looks like any other commonly available backpack that you might see in an urban environment. You can now tote your favorite rifle around with you and not raise any eyebrows as you do. The bag is voluminous, offering plenty of storage for tactical and non-tactical items alike. True to its name though, no matter the equipment hidden within, the bag blends in just fine with a crowd.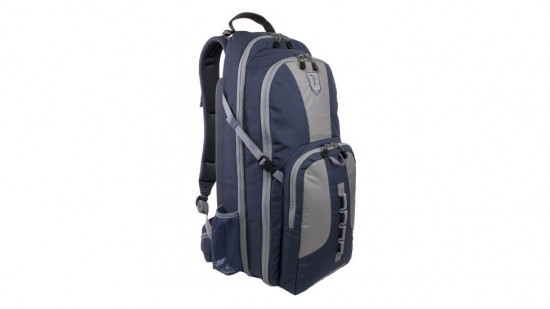 Even firearms themselves are shedding the tactical colors of the past to be more evocative and friendly. Ergo Grip Robbins Egg Blue With companies like Ergo Grip offering many colors now, such as Robbins Egg Blue, and others like GUNTEC offering AR uppers in baby blue (among many other colors), the narrow selection of firearm colors of the past is now much wider. Companies like Armaspec & Strike Industries have been providing more and more color options as well.  This has increased appeal to some shooters, and should prove to be only a good thing in the long run.
All this barely scratches the surface of what was displayed at SHOT. I could go on for ages, relaying what I saw, what I need in my personal collection, and what caused me to scratch my head in puzzlement. It was, as it always is a dizzying experience where one tries to retain as much as is possible from a short duration. This year the show as it has in previous years has proved to be costly to my wallet, but richly rewarding.
Latest posts by Cal Leibovitz
(see all)
Related Posts
« Sig Bravo4 4×30 MegaView Battle Sight Top Turkey Hunting States For 2018 »