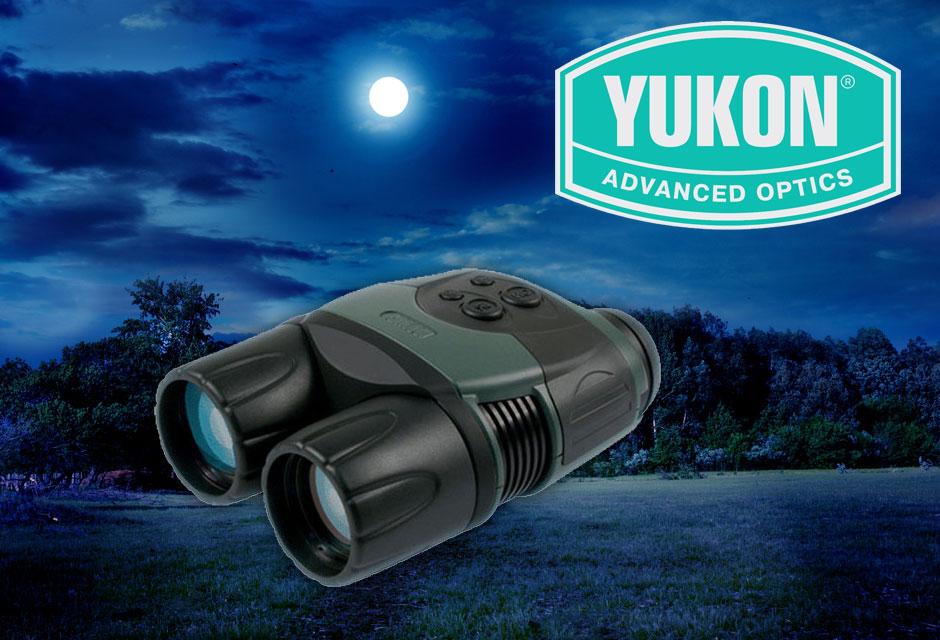 Sometimes, I just have to sit back and marvel at the tech that has come to the hunting and tactical industry. Seriously, have you checked it out recently? There's some amazing stuff going on – I'm always on the lookout for cool new gadgets to add to my arsenal of technology. Here's one I'll probably be picking up soon: the Yukon Ranger 5×42 LT Digital Night Vision Monocular. It's the perfect way to kick off the fall hunting season and have a little fun at the same time.
The Yukon Ranger 5×42 DNV Monocular is the answer to everyone who has asked for an affordable night vision unit that's still packed with a ton of Yukon features. First of all, it's digital: no delicate tubes or fiddling with a ton of knobs. Just clear night vision images, every time – in fact, it competes on a Gen 2 night vision level, at a price that you really just can't beat. Furthermore, the brightness can be easily adjusted with a wheel on the front of the device. I know I hate having to adjust my optics at every turn – this makes it quite simple.
With a 5x magnification, you'll be seeing in the dark pretty far off – perfect for those long hunts when you're just not sure where the buck is. I'd take it hunting with me any day, especially because it's effective to up to 300 yards (three football fields, but that's a separate kind of season). Want to capture every moment of the hunt? Record what you see with a direct video recording output. The folks at Yukon really thought of everything with the Ranger!
What would you use your Yukon Ranger Digital Night Vision for? Personally, I may grab one and take it on a hike I've got coming up in a couple of weeks, but you hunters out there are sure to get plenty of use out of it with the upcoming fall hunting season. Camping is an excellent option as well, or even surveillance – nothing gives you an edge quite like an affordable night vision monocular. Tell me what you think of the Yukon Ranger 5×42 Monocular in the comments!
Remember, the Yukon Ranger 5×42 LT Digital Night Vision Moncular is an OpticsPlanet 2012 Brilliance Award Winner, and one of the best rated products on the site. I think it's easy to see why!
Related Posts
« Trophy Sized Savings on Legendary Products from Bushnell Clean Your Brass Cases with Lyman »