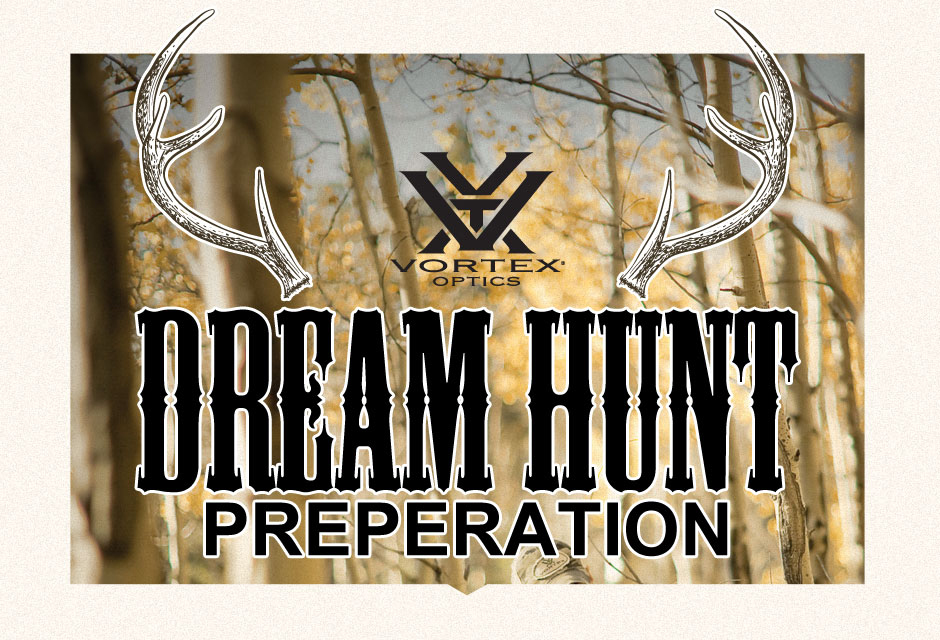 Trevor, one of the product experts at OpticsPlanet, is off on the hunt with the winner of the Vortex Dream Hunt for Two Sweepstakes! He, along with some of the other OpticsPlanet crew, are headed out to North Platte, Nebraska to the Hidden Valley Outfitters. Check out the video to see some of his preparations Trevor made.
It's important to properly prepare for a hunt – that means packing all the essentials, plus planning for any contingencies. Trevor is no stranger to the hunt, but it's always good to run down the checklist. In the video, he'll step you through the pieces of gear he's taking along. Learn about some new products, or use it as a guide to your next hunt!
Trevor's packing a Remington 700 with an XLR Evolution Chassis and a fully adjustable stock. He's more familiar with the AR style, so he's loving the pistol grip set up on his primary firearm.
The highlight of his loadout is the new Vortex Viper HS-T 4-16×44 Riflescope, which will give him the range he needs. Of course, you can get it yourself – and why wouldn't you? They're great scopes – waterproofed, tough, and perfect for lower-light shooting. Trevor's scope is mounted on Vortex 30mm Riflescope Rings.
Trevor would also like to remind you that you never know what might happen in the field. That's why he's also bringing along his Springfield XD-45, a gun that we've already seen he clearly favors. He's got to haul all of this, so he's packing everything in a Pelican 1750 Waterproof Rifle Case. When you want to protect your gear, this is an absolute essential. It's waterproof, crushproof, and the #1 way to make sure everything travels safely. He's also got an OPMOD HRC Hybrid Rifle Case tucked away inside, for more compact carry of his firearms when he's out in the woods.
You'll also see Trevor taking along some other gear to test out, including a pack from Badlands and a Puma ELK Hunter Fixed Blade Knife. Don't forget the OPMOD Binoculars, either!
Clearly, Trevor is the man you want to talk to about hunting prep. So what do you think of his preparation?
Related Posts
« The Sporty New Celestron Optics Keeping a Sharp Eye on Vixen Riflescopes »