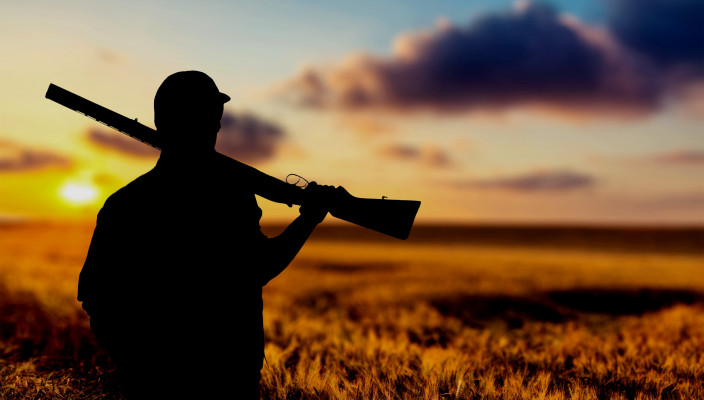 All is fair in Love and War…and Turkey Hunting!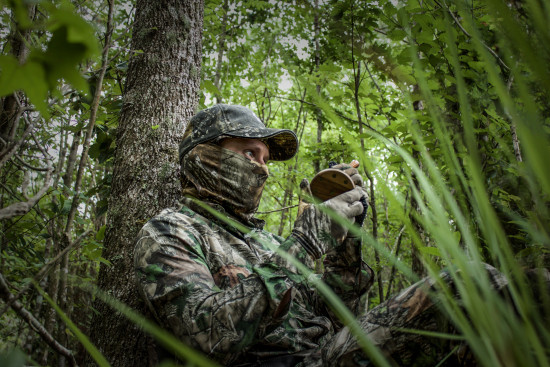 We've given you the best States for hunting the elusive wild turkey, now we give you the best gear to make sure you come away with more than just a sunburn and wet socks.  To have the best bet of getting your tag punched you want to not only make sure you have the proper gear but also have the highest quality for your dollar -we've put in the leg work to help you on your way!
---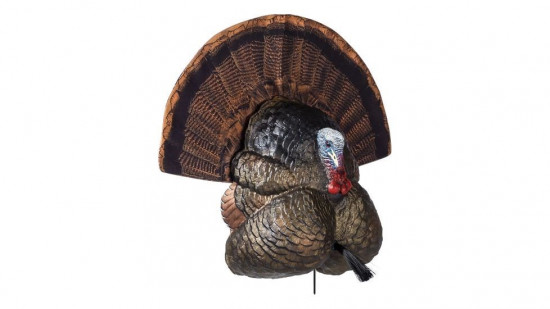 Flextone Thunder Creeper Decoy Strutter Decoy
$68.99
The first thing you'll notice on this bad boy is that it has extremely life like detailed molding on its flexible plastic body.  It comes with a realistic tail fan, or will accept real tail feathers – offering an invitation for a fight, something a boss gobbler won't pass up.  The second thing is its easy carry-ability, I'm not big into lugging things through wooded areas or pretty much anywhere for that matter, so this decoy's compact and lightweight body makes for an easy effortless haul.  Finally, it come with an attached carbon stake that smoothly slides into almost any terrain for easy setup – the stake unlike several I have seen in the past is sturdy and should last for many successful seasons.
1 of 9
---
Knight & Hale Razors Edge Game Call
$44.89
Most people would agree that the box call is one of the best ways to mimic a turkey, I would be one of those people.  Made with a sturdy mahogany body and a blood wood lid the look and feel is sturdy and classic.  The main thing that really sets this call apart from others is that, Knight & Hale, for the first time ever have added an aluminum edge onto the traditional box.  The aluminum edge gives you a raspy yelp that is really crisp and loud, while the non-aluminum side gives you a more smooth tone of what most hunters have come to expect out of a box call.  The two option call and the solidly built structure make this baby one of the must haves for not only this season, but many to come.
2 of 9
---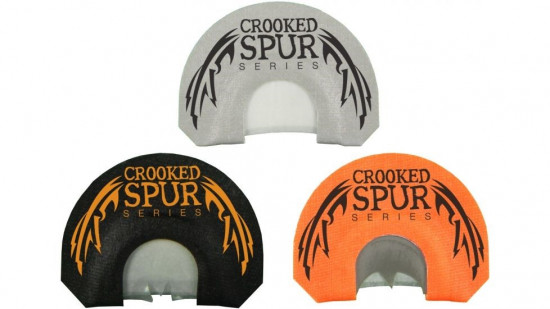 FoxPro Crooked Spur Mouth Call Combo
$18.99
FoxPro has delivered again with these Super high quality mouth calls.  This pack as you can see in the picture above comes with 3 different turkey mouth calls: the Black V Cut, the Orange Bat Cut, and the Double Gray.  These game calls offer a huge range of pitch, tone, and realism for medium to high level turkey callers.  Beginners can use these as well, but they do take a little getting used to – the Double Gray is the one you'll want to begin with if you are just starting out.  The three colors that they come in make it super easy to differentiate between the calls so you can quickly choose the one you want without having to think twice.
3 of 9
---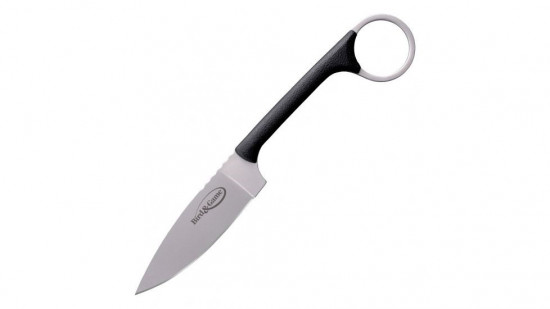 Cold Steel Bird and Game 7.25in Fixed Blade Knife
$21.19
Extremely lightweight knife at under 2 ounces (sheathed), yet extremely strong, this is a very straight forward and useful knife at not a hefty cost.  The blade is as sharp as they come and perfect for small game.  The integral finger ring is what really sets this bird and game knife apart from its competitors though.  It allows you to keep the knife in a safe grasp even when working on the most delicate of cuts.   It also comes with a secure x sheath that glides seamlessly into any pocket, or hangs easily around the neck, and keeps the knife sheathed securely – but is still easy to access with a push of the button.
4 of 9
---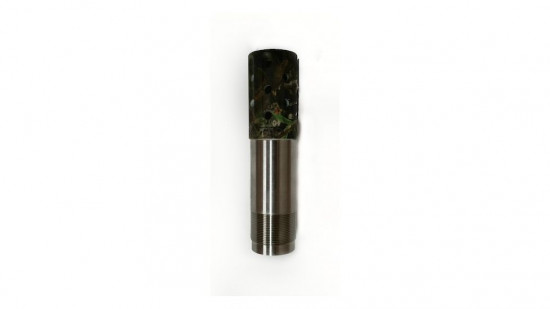 Jebs Choke Tubes Mossy Oak Headhunter Turkey Choke – 20 Gauge
$79.99
This turkey choke has the JEBS patented "multi-staged" interior bore design – this makes the pattern way more precise and dense on the target.  This tube is perfect for both a seasoned vet and a turkey rookie alike.  And though these chokes have been around for a few years now, they just recently partnered up with Mossy Oak to add a really cool camouflage element to the choke.
5 of 9
---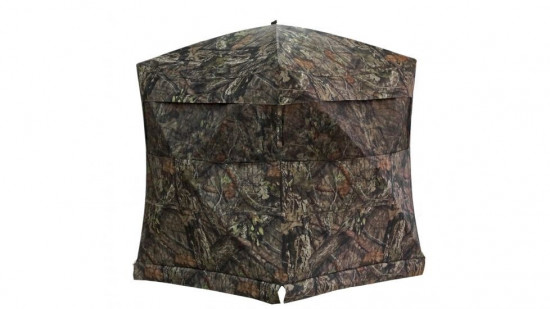 Rhino Blinds Rhino-200 Hunting Ground Blind Hunting
$147.49
Even though this blind is light and compact enough to fit into a backback, it can comfortable fit 3 medium sized hunters – this larger size gives you enough room for both bow and gun hunting as well.  It has bush loops so you can add natural cover, mesh windows that allow you scout and spy through without turkey detection, and a Mossy Oak breakup country pattern making you virtually invisible to turkeys.  For ease of use it has a quick pop up set up and a zipper-less entry.
6 of 9
---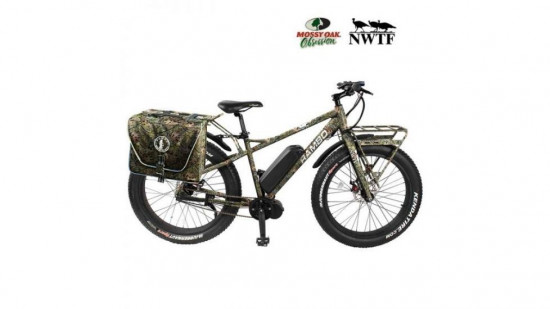 Rambo Bikes 750W Electric Bike NWTF Edition R750C
$2,149.00
The Rambo bike might be a little out of most people's price range, including my own, but this hunting mobility unit was so awesome I had to add it to the list.  This electric   bike lets you pedal, use both pedal and motor, and use the motor by itself.  Using the motor the bike can go over 20mph and travel 19 miles, and if you get stranded without juice, you can just pedal away.  It's portable, quiet, and makes getting to your favorite tree stand a cinch.  Also, if comes with an official NWTF satchel that allows you stow plenty of gear and supplies for the ride.
7 of 9
---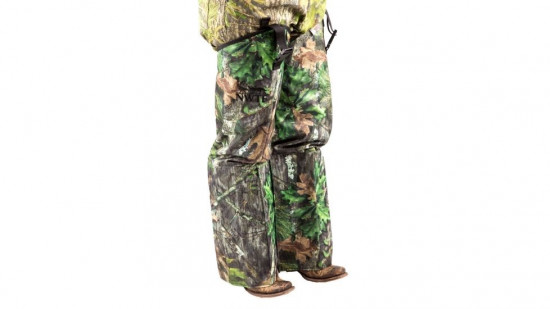 National Wild Turkey Federation 9120 Chaps
$59.99
Not overly loose and not overly tight, these NWTF chaps are made of water repellant brushed nylon fabric, keeping the wind from beating on you too heavily and your under-layers dry. They come with nylon zippers, snaps, and adjustable belt straps, and are more comfortable to wear than the standard knee high snake gaiters.  And because they come in camo they can double as your camo suit without having to wear additional pants.  If you're looking to stay safe and stay comfortable at the same time during your turkey hunt, or any other outdoor excursion these are the chaps for you.
8 of 9
---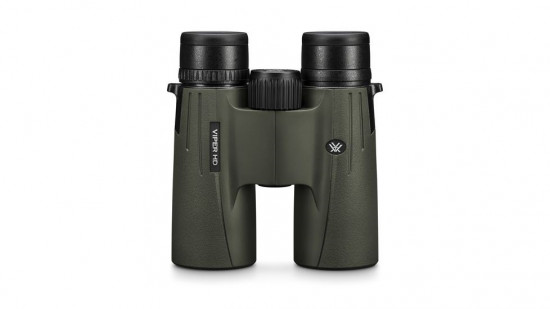 Vortex Viper HD 8×42 Roof Prism Binocular V200
$489.99
The classic Viper HD line has been revamped, keeping all of the great features of the older version, but adding some great improvements.  One of the biggest improvements is that it now has a 409' field of view at 1000yds, giving you a huge boost from the 347' field from the previous 8×42 version.  Another addition is the vast improvement of the premium HD Lens system, heightening image quality by increasing brightness, sharpness and contrast.  Finally the Vortex Viper HD now has an outstanding 6.5' close focus, bringing that giant gobbler into focus that is right in front of you.  These binoculars are also available in 10×42, 12×42, 10×50, and 12×50.
9 of 9
---
Check out the best turkey hunting states for 2020!
Related Posts
« Top Turkey Hunting States For 2018 Best Wild Turkey Recipes »