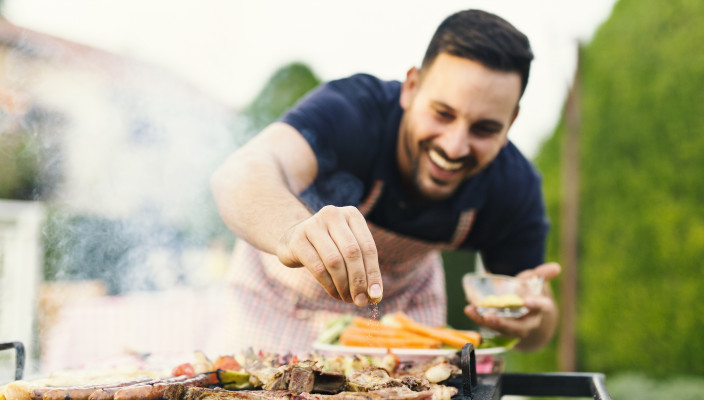 Looking for ways to get your Wild Turkey on?  And we don't mean the liquor…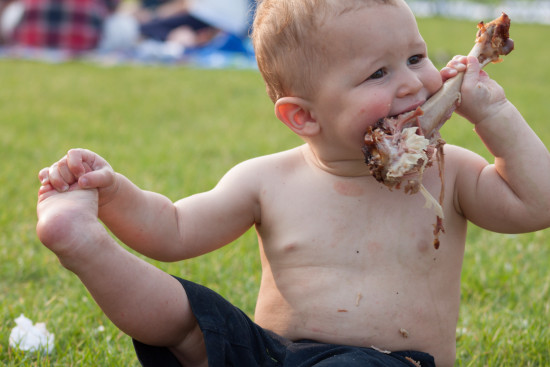 You've gone through all of the hard work of getting yourself prepared for the season by getting the best turkey hunting gear out there.  You've spent countless hours scouting spots in the best turkey hunting locations to give yourself the best chance at scoring a Boss Gobbler.  Now after all of this due diligence and braving the harsh elements it's time to reap the rewards.  But, how can you make the best out of your spoils of the hunt?  We've put together a small smattering of what we have found to be the best wild turkey recipes around.  And, the best part is you don't have to be an Iron Chef Champion to cook them!
---
Best Wild Turkey Chili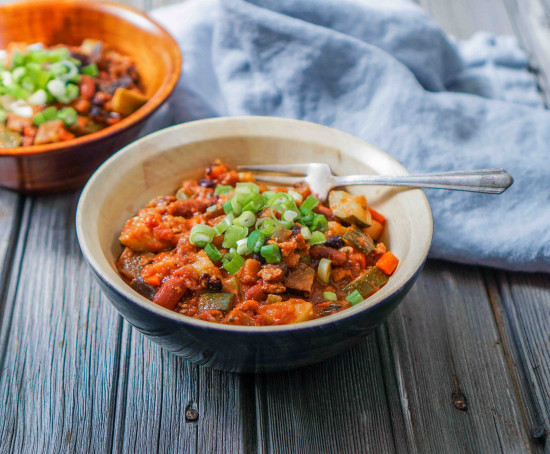 Ingredients:
-2 medium sized wild turkey breasts (you'll want it cooked and shredded beforehand)
-2 can diced tomatoes (14.5oz)
-2 can stewed tomatoes (14.5oz), crush with hands
-1 can tomato paste
-2 can kidney beans (drained)
-2 can black beans (drained)
-1/4 cup olive oil
-2 to 3 jalapenos chopped medium grade (2 jalapenos if you want milder, 3 or more if you want extra heat)
-1 large yellow onion chopped
-1 large green pepper chopped
-2 cloves of finely chopped garlic
-1 cup chicken broth
-1 tablespoon of salt
-2 tablespoons of pepper
-1 tablespoon oregano
-1 tablespoon cayenne pepper
-2 tablespoon chili powder
-2 tablespoon cumin spice
-1/2 stick of butter
Directions:
-Using an 8 quart cooking pot: saute onions, jalapenos, and green pepper in olive oil and butter over medium high heat, stir until golden (about 5 minutes).  In a separate bowl, combine cumin, garlic, chili powder, cayenne, oregano, salt, and pepper, mix ingredients mix these together and then cook for 1 – 2 minutes.
-Add chicken stock, beans, cooked wild turkey meat, and tomatoes. Bring mixture to a simmer and then reduce heat to low.  Let simmer for approximately 55 minutes.
-When serving, for added flavor you can top with shredded cheese, sour cream, and even crushed tortilla chips.
1 of 3
---
Delicious Wild Turkey Stuffed Peppers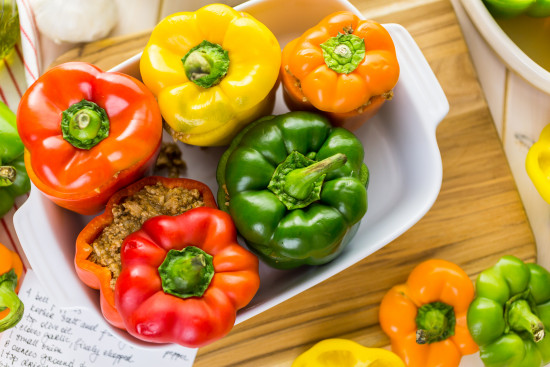 Ingredients
**While a meat grinder is ideal, you can easily grind your wild turkey in a blender.
-4 bell peppers (any color will do, I personally like red)
-1/4 pound of ground wild turkey
-2 teaspoon ground pepper
-1 teaspoon of salt
-1/2 cup of water
-1/2 cup frozen corn
-1/2 cup black olives
-1/2 cup of diced tomatoes
-1/4 cup of diced jalapenos
-1/2 cup of diced bell peppers
-Half package of taco seasoning
-1 cup shredded cheese (your choice, I prefer Colby jack cheese)
-1 teaspoon of oregano
-1 teaspoon of parsley
Directions
-In a skillet or frying pan, combine wild turkey, salt, pepper, 1/4 cup of water and cook until water is evaporated, breaking up the ground turkey into as small as pieces as possible.
-In a larger sized bowl combine the meat with 1/2 cup of diced bell pepper, 1/2 cup tomatoes, 1/2 cup frozen corn, 1/2 cup black olives, half of the package of taco seasoning, shredded cheese and 1/4 cup of water.
-Preheat oven to 395 degrees
-Cut the tops off of the bell peppers, put the tops aside, get rid of the seeds and pith. Rub olive oil on the inside of a small baking pan or cover with foil and put the peppers inside, open side up.  Fill the peppers with the mixture and sprinkle parsley and oregano on top.  Cover the pepper with their tops and bake at 400 degrees for 50 minutes.
2 of 3
---
Savory Wild Turkey Kabobs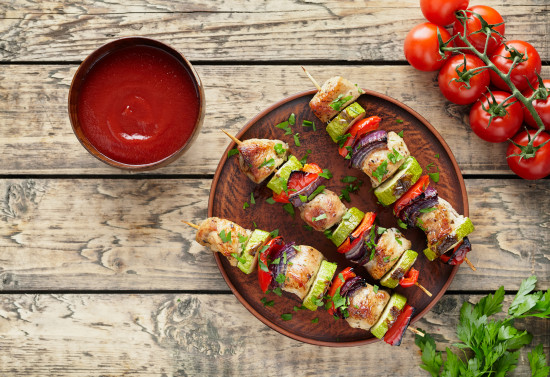 Ingredients
-2 – 3 lbs of wild turkey breast
-1 teaspoon of garlic salt
-1/2 teaspoon of tabasco sauce
-1 onion sliced
-1lb fresh mushrooms
-1 zucchini sliced
-2 teaspoon ground pepper
-1/4 cup of olive oil
-1/4 cup soy sauce
-2 tablespoon lemon juice
-1 tablespoon sugar
-16 oz package of bacon
Directions
-Put ingredients into large bowl mixing well (not vegetables or meat), then add cubed turkey meat into the bowl and let sit for 1 hour, or more, preferably overnight if you have the time. Make sure it's refrigerated though.
-When you start to put together the kabobs, cut the bacon slices in half and wrap each piece of turkey with 1/2 strip of bacon. Then assemble your kabobs in whatever order you desire.
-Grill kabobs until the bacon is nice and crispy and enjoy! Cooking heat and time may vary, but typically it will be 350 degrees for 40 minutes, and maybe just a slight temperature bump up at the end just to crisp up the bacon.
3 of 3
More Turkey Reading:
Related Posts
« Must Have Turkey Hunting Gear for 2018 Sig Optics Bravo3 and Bravo5 »