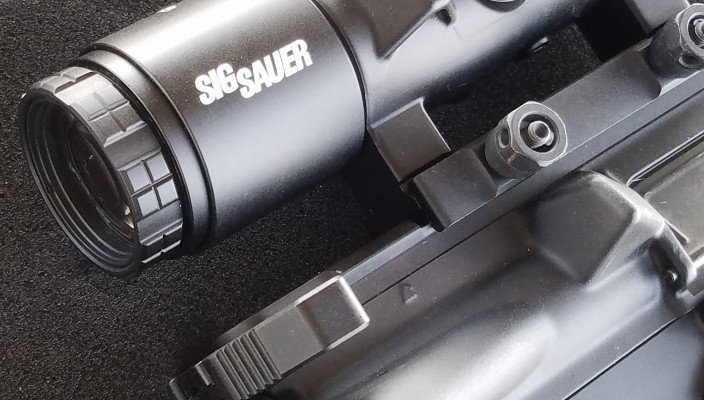 Sig Bravo3 and Bravo 5
Similar to the Sig Bravo 4, the Sig Bravo3 and Sig Bravo5 are prismatic sights meant for the AR platform. They are a rugged, fixed power optic with an etched reticle available in several configurations.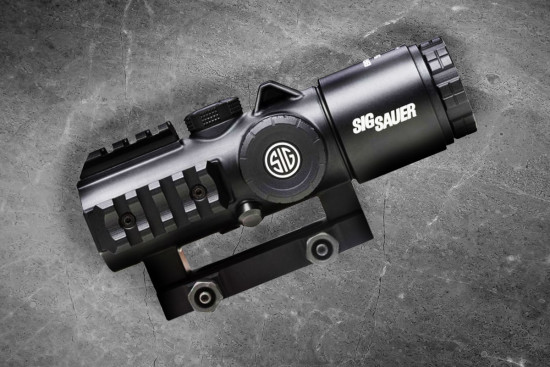 Overview
The Sig Bravo line is composed of battle-ready optics meant to go from the box to your AR. With the Bravo3 and Bravo5, Sig is bringing their wide Field-Of-View design into an affordable price point. These rugged optics offer fast acquisition and a clear picture of everything happening downrange. Regardless of whether you go with the 3x or 5x model, each is available with a reticle for 5.56 NATO, 7.62 NATO, or .300BLK. Just like the Bravo4, the Bravo 3 and 5 have the MOTAC feature which automatically powers down the reticle illumination after 2 minutes of inactivity and turns it back on when moved. Overall the Bravo3 and Bravo5 offer what you need to make accurate, consistent hits downrange at a great price.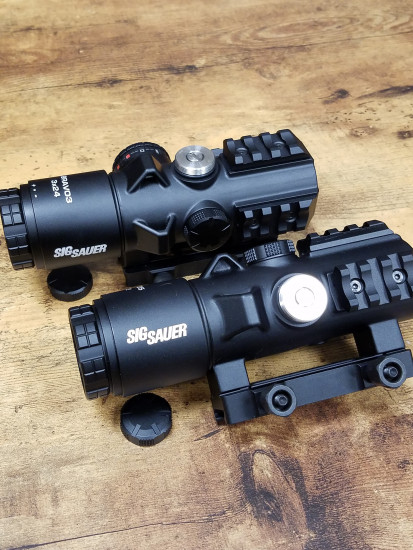 Specifications
…………………………………………….Sig Bravo 3                          Sig Bravo 5
Magnification:                                         3x                                           5x
Field of View:                                      10 degrees                         6 degrees
Eye Relief (inches):                                                      2.37
Objective Lens Diameter:                                        30mm
Battery:                                                                        CR2032
Illumination Color:                                                      Red
Brightness Settings:                                                     12
Adjustment Clicks:                                                   ½ MOA
Dimensions (inches):                                      6.46 x 3.03 x 2.56
Waterproof:                                                                IPX-7
Mount:                                                              1913 Picatinny Interface
First Impression
While the body housing isn't quite as sleek or unique as the Bravo4, you can definitely tell it is made to handle the bumps and abuse of being put to work. The rails on the top and sides offer mounting points for things like a red dot sight, spare batteries, or anything else you might be inclined to attach.
While the picatinny mount isn't the most elegant, it certainly does the job it was meant to and the hex bolts don't require special tools to adjust which is always a plus in my book. The optic cleared my rear iron sight without an issue but I had to adjust the stock for the eye relief so I removed the BUIS but another option is to move it in front of the optic.
The adjustment clicks were consistent and easy to adjust after removing the caps. Zeroing the optic was a straightforward process and the reticle holds gave me solid hits on target.
I liked the reticle and while I generally prefer a finer reticle than a thicker one, I wouldn't mind some additional thickness on the Bravo3 reticle.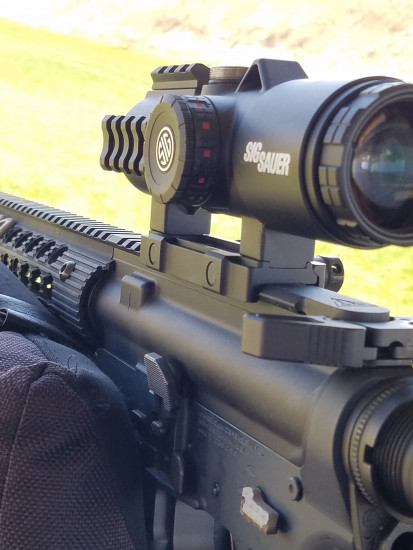 Summary
The Bravo3 and Bravo5 are excellent additions to the Bravo line and strong competitors for similarly priced fixed power battle sights. They are built to perform at a reasonable price and with the larger field of view they stand apart from the crowd. If you are in the market for your first optic or are looking to upgrade from a red dot to a magnified optic, these are a great option that is tough to beat.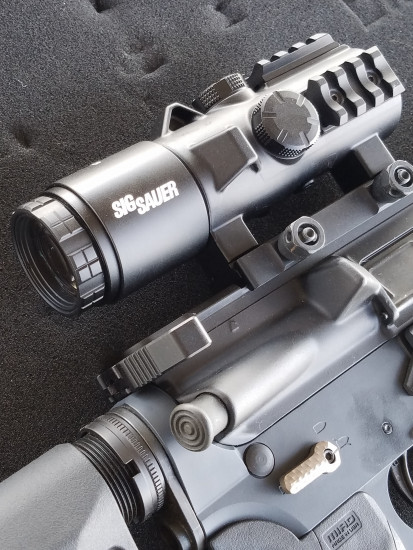 Related Posts
« Best Wild Turkey Recipes Best Fishing Spots and Destinations in the US »