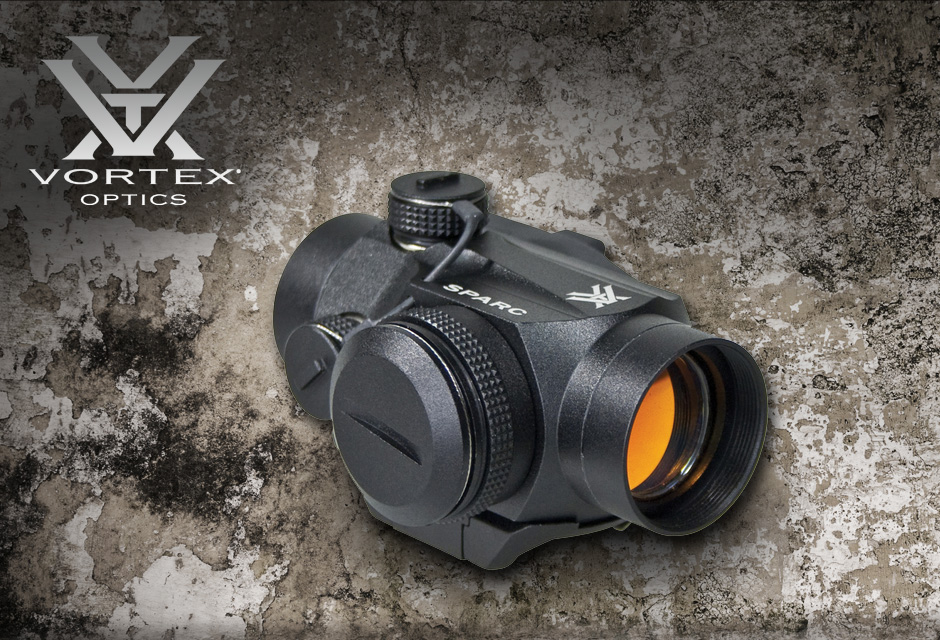 One of the highest-rated red dot sights on OpticsPlanet is the Vortex SPARC Red Dot Sight. It's pretty easy to see why! Grab one of these bad boys and you'll see first hand, but let's get into why it's so popular.
SPARC stands for Speed Point Aiming for Rapid Combat. Everything about the design is engineered for comfort and rapid target acquisition. The SPARC from Vortex is completely parallax-free, meaning you can keep your eyes open while you shoot. The distinct advantage here is, of course, better situational awareness, as your peripheral vision is not inhibited as it can be when you close one eye.
The mounting system of the Vortex SPARC Sight is particularly unique. It's extremely versatile, accommodating AR15's that need absolute or lower 1/3 co-witness heights. The base is modular, meaning you can mount the sight at four different heights to get the exact customization and feel that you want. I love a versatile sight, and the SPARC has versatility in spades.The Vortex SPARC Red Dot is compatible with a variety of firearms, including AR15s, shotguns and pistols.
What good is a red dot if it's difficult to use? That's why Vortex equipped the SPARC Red Dot Sight with digital rear-facing and side controls for its functions. These include power, dot brightness, and a unique night vision mode. The last of those allows the sight to be used in conjunction with many night vision devices – perfect for all you low-light shooters!
Of course, the Vortex SPARC Red Dot Sight is built to rugged and exacting standards. The one-piece tube adds strength, and all of the optics are waterproofed and fogproofed. A 6-hour auto-shutdown feature extends battery life, and in normal use, you'll get up to 120 hours at the maximum brightness setting!
Included with the SPARC is a 2x magnifier doubler that screws onto the spark. Need to get some extra range? Pop the magnifier on and go! Grab your Vortex SPARC Red Dot Sight today and get rapid target acquisition, unparalleled versatility, and a sight that will withstand anything you can throw at it.
Related Posts
« Cannon Safes: Essential to Gun & Home Safety OPMOD Bags Are Geared Up! »