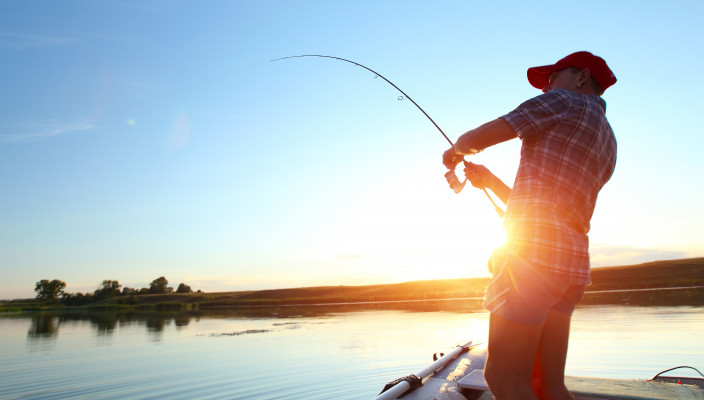 The bucket list of fishing spots in the US to visit during a lifetime…Carp diem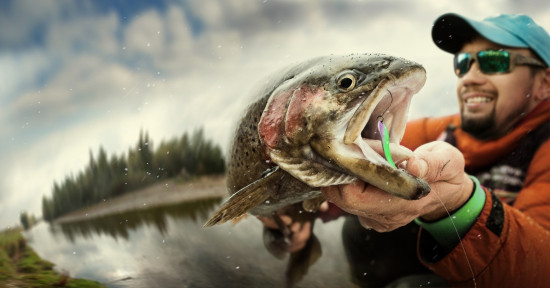 Whether you occasionally fish in your local pond, or take your canoe out on the lake once a month, or are even an avid fisherman braving the swells of an unyielding ocean on the regular– you, like everyone, has probably dreamed of the perfect fishing excursion at some point.  We here at OpticsPlanet have put together what we have found to be a combination of the most majestic of scenery, most tantalizing of catches, and most abundant supplies that will give you fish stories to last a lifetime.  Here are our top 7 fishing spots that every angler should visit in their lives.
7) Lake of the Woods, Minnesota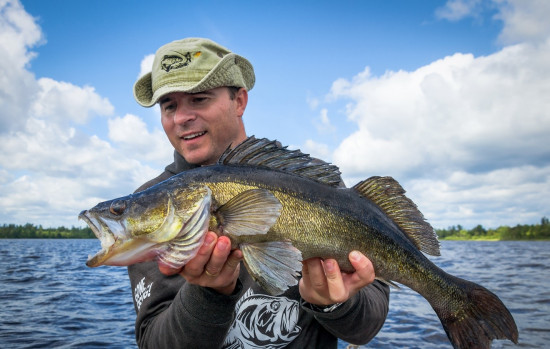 Best Time of Year: July/August
Best Fish: Walleye
Being known as the land of 10,000 lakes, it's tough to pick just one in Minnesota.  But, there's certainly one that stands out and there's only one that is known as the "walleye capital of the world", and that is Lake of the Woods.  It's located in upper Minnesota, sitting on top of the Ontario, with over 14,000 islands and 25,000 miles of shoreline – giving you beautifully lush and dense terrain for your views, along with the occasional soaring bald eagle that inhabit the area.
The fishing is top notch in both the warmer months, and the winter where ice fishing is plentiful.  As the dubbed nickname would indicate, walleye are the main inhabitants, but you can easily find plenty of muskies as well.
6) Kodiak Island, Alaska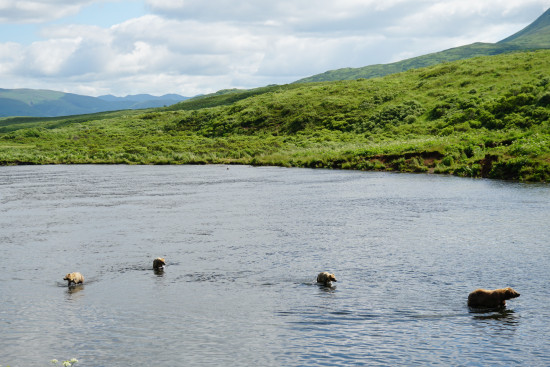 Best Time of Year: June/July/August
Best Fish: Salmon
Being the biggest state by far in the US it's no surprise that Alaska has some of the best fishing around, and pretty much any and everything wildlife for that matter.  If you're into the extreme outdoors and find awe and wonder in the splendor of nature then this scenery can't be beat for your dollar.  Kodiak Island is the second biggest island in the US and sports the biggest coast line at 1,343 miles of lush rustic beauty.
As for the fishing, swarms of sockeye salmon, also known as red salmon, return to the Kodiak Island in early June for spawning and to complete their life cycles.  In late July into mid-August the silver and king salmon are abundant.  Feeder kings reach an average of about 20 to 25 pounds, and a sports fisherman is allowed to keep 2 kings per day.
5) Everglades, Flordia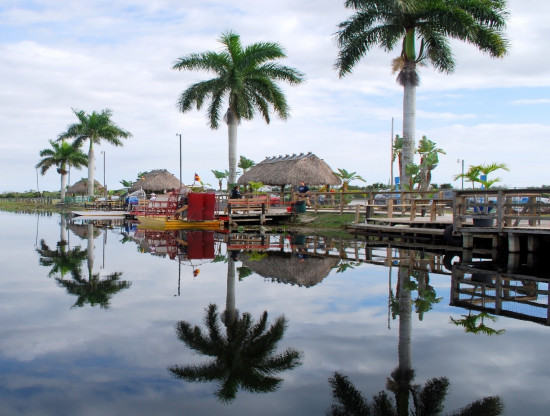 Best Time of Year: Spring & Summer; for cooler weather and less mosquitos December to March.
Best Fish: Huge Variety
If you have seen the recent video of a 500lb grouper eating a 3ft shark off the coast of Everglades city then you know what kind of fishing you might be in store for when fishing the Glades.  The fish vary widely in species and range drastically in size.  But, that's what makes it so exciting.  The reason for this variety is that the Everglades consists of almost every geological formation for fish to thrive in – hidden coves, gator holes, rocks, deep waters, swamps, shallow flats, and more.
The most popular fish you'll find are a list too long for this article, but just a few are: Snapper, Tarpon, Grouper, Largemouth Bass, Bluegill, Trout, Sharks, and a ton more.  Two of the best locations to find these fish are in the Florida Bay and Ten Thousand Islands.
4) Yellowstone River, Montana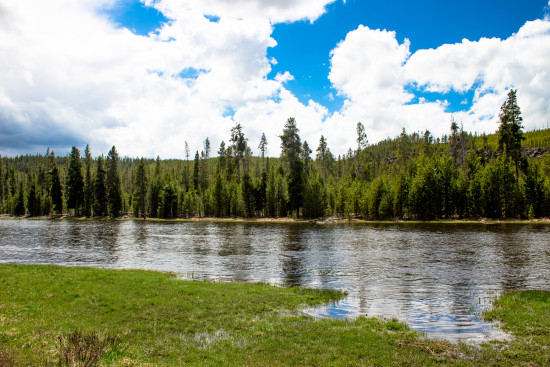 Best Time of Year: Fall (September & October)
Best Fish: Trout
With the Yellowstone River being one of the longest free flowing rivers in the lower 48, there are plenty of great spots to hunker down and set up shop.  The wide glassy river and the surrounding wilderness of the National Park give a wonderful scenic surrounding as well.
The fish you're most likely to be trying to hook here is the trout.  The Yellowstone River is one of North America's most productive wild trout fisheries.  And while you can go pretty much any time between spring and fall, the months of September and October are generally considered prime as the biggest trout are usually giant carnivorous brown trout who are targeting pre-spawn browns.  They are very aggressive at this time, which is good.
3) Beaufort Inlet, North Carolina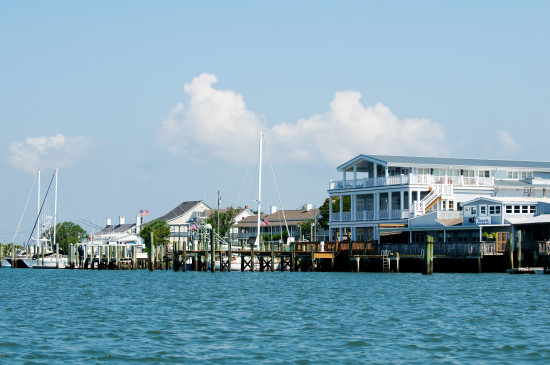 Best Time of Year: Summer (but does depend what type of fish your looking for.)
Best Fish: Inshore fishing – bluefish, sea mullet, Spanish mackerel; Offshore – white marlin, blue marlin, tuna, mahi mahi.
The catch of an 806lb bluefin tuna at the beginning of this year out of the Beaufort Inlet is only one of many great fish stories you'll hear when casting your line off a nearby dock, or out on a charter boat.  There are plenty of fish to be had by all, with huge sizes and a great variety.
You'll want to do some research if you're looking to make a particular catch, as the fish vary from time of year and your general location.  For instance, if you're inshore fishing during the summer you'll come up against some bluefish, sea mullet, amberjack, and pompano.  But, in the spring and fall you're more likely to hook flounder, gray trout, speckled trout, and king mackerel.
2) Flaming Gorge, Wyoming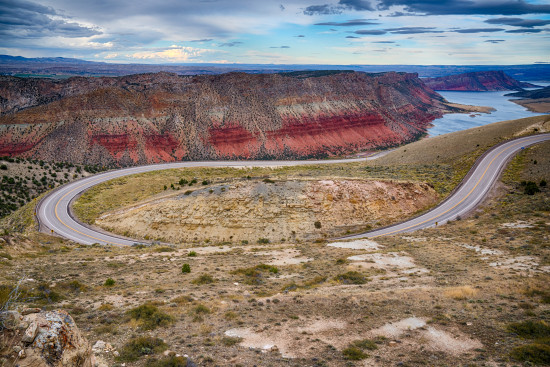 Best Time of Year: May/June
Best Fish: Trout
Beautiful surroundings with majestic red tinted walls of mountainous rock engulfing the 91 mile-long reservoir.  This gem of Wyoming is home to world record size German Browns, and the state's record-breaking 52 lb lake trout.  The size of the reservoir matches what it carries in varieties of fish including: burbot, brown trout, rainbow trout, lake trout, kokanee salmon, and more.    With the size too comes varying terrain, and any number of fishing methods that can be used – fly-fishing, trolling, vertical jigging, and any other possible way you can imagine.
There's plentiful camping and lodging too near the gorge which allows for a multi-day excursion at this scenic and bursting with fish location.
1) Kona, Hawaii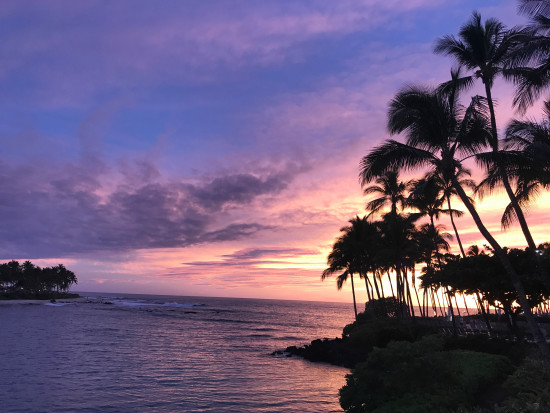 Best Time of Year: June/July/August
Best Fish: Pacific blue marlin
Even though this list contains some of the most beautiful fishing locations one could find in the US, Kona makes those look like garbage dumps in comparison.  Pretty much any picture you take of any coastal locale here will look like an amazing painting.  That coupled with Kona being the Pacific blue marlin capital of the world makes this the top destination in US for fishing.
Besides the ocean, there is also some awesome fishing off of the water of the Kona River situated at the western shore of the Big Island, which is extremely calm making for the perfect conditions.
Related Posts
« Sig Optics Bravo3 and Bravo5 Best Fishing Equipment and Gear for 2018 »