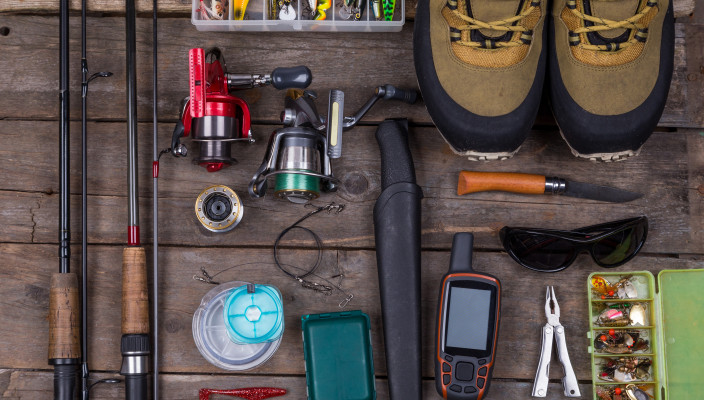 Getting your trophy catch has never been easier with the latest and best in fishing technology and wizardry (well maybe not the wizardry part).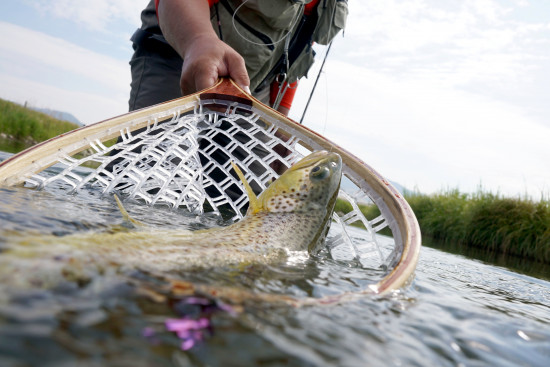 Sometimes all you need is an old fashioned rod and reel when you're going down to the local fishing hole to spend an afternoon with a cooler of Coors and some roast beef sandwiches.  But, if you're thinking of a little bit bigger of a challenge, say for instance one of the top fishing destinations in the US, then you might need a bit more 'heavy artillery'.  And, we have just such the 'artillery' here on our list of best fishing equipment and gear for 2018 to make sure you get the best catch with the best gear possible!
---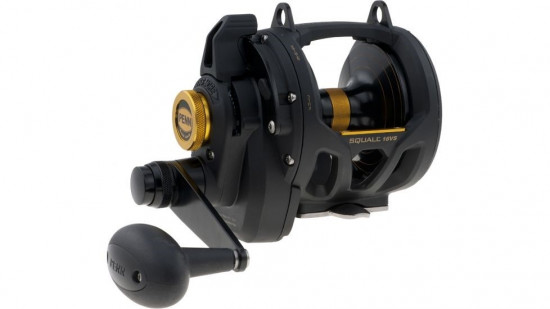 Penn Fishing Squall Lever Drag 2 Speed Reel
$249.95
An outstanding "catch", pardon the cheesy pun, that is comparable to reels that are almost double the price.  This beauty has the strength to bring in Tuna from the Gulf of Mexico, or Shark from the Atlantic coasts, and should last you years without any troubles.  The drag is extremely smooth for the price, there is very little surging even when bringing in a heavy load.  This smoothness is definitely something you see with much pricier reels.  It has a Dura-Drag system that pretty much eliminates snags and hesitation.  The lightweight graphite frame is a huge plus in my book, and even though graphites have been thought of as being weak in the past, this one certainly isn't.  The graphite also gives you the advantage of being corrosive proof when trolling out in saltwater.
1 of 13
---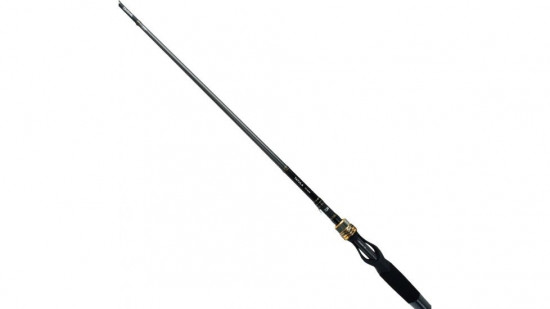 $115.99
Extremely light-weight rod but with a ton of strength and torque to get your catch right into the boat, you can thank Daiwa's patented super volume fiber (SVF) graphite tech for that.  The Bias graphite fiber construction gives the Daiwa Tatula rod it's flexibility, strength and really a zero blank twist.  As for the looks, I'm not a huge fan of the gloss finish, but that's just a personal preference and is pretty easy to get over.  The price point is really a plus, as was the case with the above Penn Reel, you really get a superior product for what you pay.
2 of 13
---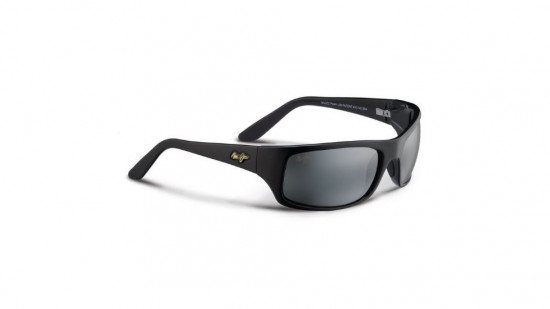 $229.00
If you've spent hours out on a skiff in the Gulf of Mexico then you know that having the best eye protection is a no brainer, and spending a little extra on a top level brand is worth every penny.  Don't get me wrong, I like a pair of cheap shades as much as the person, but our eyes are too precious to mess around with $15.99 sunglasses from the grocery stand, especially when dealing with glare from the ocean.  You don't have to worry about that with the Maui Jim Peahi sunglasses though.  They have polarized lenses that reduce 99% of visible glare from water, snow, sand and pavement for a big boost in vision and decreased eye strain.  And, they use PolarizedPlus2 technology that will block glare and UV rays from all angles.  They also have anti-corrosive hinges which will make them very durable out on the sea.
3 of 13
---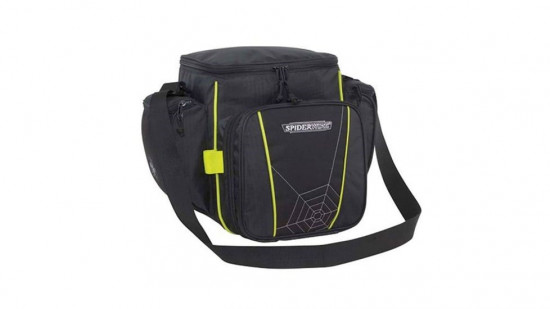 Spiderwire Vertical Tackle Bag, Medium
$23.99
Looks aren't everything is what we've been told since infancy, but they sure do help in the case of this tackle bag.  It definitely has a cool vibe to it that will make you proud to carry onto any type of boat.  As for its functionality, it has that in spades as well.  It is extremely roomy, with a large storage capacity.  You can attach pliers to the front for very quick use when needed.  And has 2 medium utility boxes that will hold all of your lures and other equipment that you need.  The all weather material is super durable too.  The shoulder strap makes this bag ultra portable and easy multi-task when you need to.  There's really not much to dislike about this guy, even the price is extremely palatable.
4 of 13
---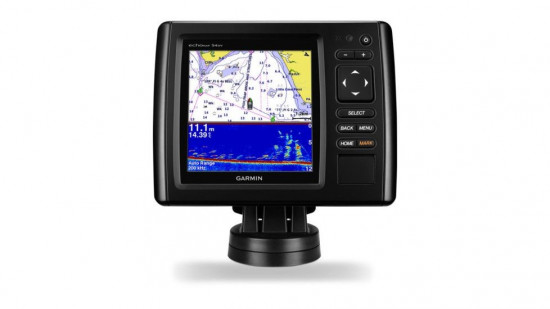 Garmin EchoMAP CHIRP 54CV, US Coastal
$329.99
It's funny how quickly technology advances these days, just a few years ago a sonar like this would have been well over $1,000, and today you can get it for less than 1/3 of that.  Both the chart and sonar are super clear and easy to view even when direct sunlight is blaring down on you.  The sonar itself works extremely well, you feel as if you can see the eyeball of the fish through the glass if you wanted to.  It comes with a nice mounting bracket and a template for a flush mount which is key, I can't tell you how many issues I've had with mounting gadgets stably.  One final positive is that the Garmin customer service is known as one of the best around, so if you're having any issues at all rest assured you'll get it resolved quickly.
5 of 13
---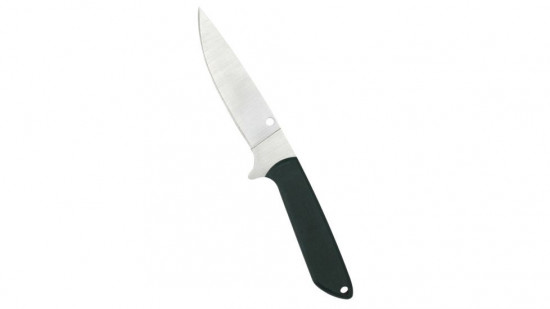 Spyderco Water Way Fixed Blade Knife
$129.97
I'm a big fan of the Spyderco Salt series knives, so I might be a little biased right off of the bat, but I do have to say that Spyderco WaterWay is one of my favorite fishing knives ever.  This fixed blade knife is super high-performance even though the design is incredibly straightforward and pragmatic.  It comes in full-flat grind with an integral lower guard.  It has a full-tang rustproof blade that is also corrosion proof, this is done by using a non-carbon based blade steels like H-1 and LC200N and other specialized materials.  The tip is sharp and agile, but strong enough to punch through some the toughest fish head bones.  Needless to say it is extremely tough and durable and will last you many fishing trips for years to come.
6 of 13
---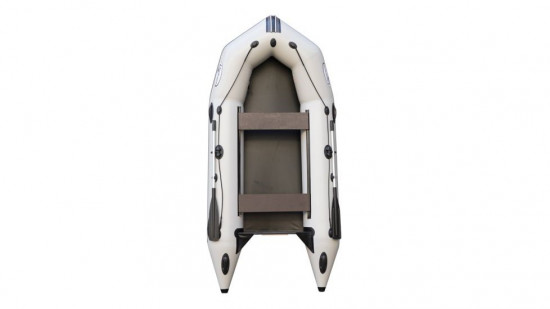 Beluga Boats 11 Feet Inflatable Boat – 4 Person
$1,404.00
Sure inflatable kayaks are awesome, and canoes certainly have their place, but the Beluga boat has so many features and possibilities it's hard not to give this boat a consideration.  The price range is slightly high for someone like me but the investment for years of use is definitely worth it, and if you have a family or a few friends that you want to tag along with you on your fishing excursions then this really is the boat for you.  It comfortably carries up to four people for even long trips, and has a strong 5 layer reinforced material that is super dense that will guarantee durability and protection from damage (including a high resistance to decay, UV-rays, gasoline, and oil) – even when hauling your biggest of friends and accidentally ramming into rocks you'll be just fine.  And, hauling your group of friends won't slow down your trip either due to the minimum immersion in water characteristic compared to bigger diameters tubes, reducing friction and drag a ton.  It also easily increases speed due to the special transom construction.
7 of 13
---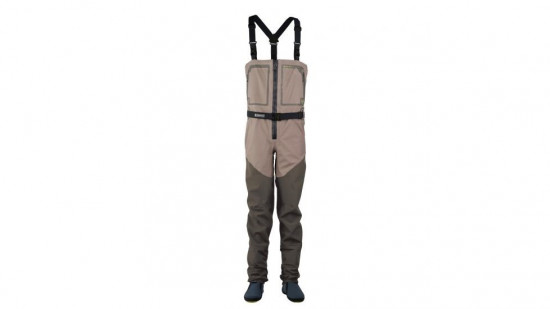 $339.99
Long ago are the days of thousands of stitch holes holding together your waders, the Hodgman Aesis Sonic wader uses Sonic 2.0 technology to create double sonic weld seams.  Each seam is reinforced with waterproof seam tape for incredible leak protection, making sure that water stays on the outside of your wader better than almost any other wader on the market.  Most complaints about waders are that they either don't keep in the warmth well enough, or that they get too hot and sweaty, that definitely isn't the case with the Hodgman's though, they have made comfort key especially for those of us that endeavor to all day wading.  Hodgman employs anatomically correct left and right booties with print design for a custom fit, their wader also accepts the Core INS removable zoned insulation system so you can transform your wader for cold or warm weather wading.  The liner zips in to create an all-season fit and feel.  You won't find to many waders out there on the market with all of these features for this price.
8 of 13
---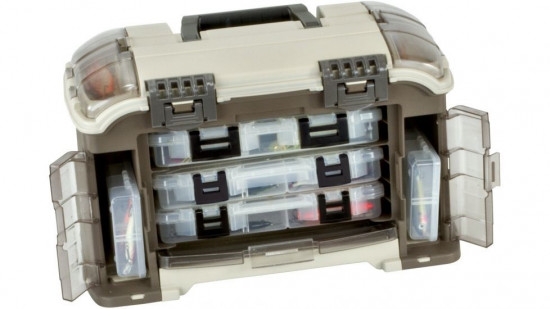 Plano Molding Guide Series Angled Tackle System
$64.79
Pretty much the perfect sized tackle box (that's why I like to call it the Goldilocks), big enough to hold plenty o' STUFF but isn't too large to be overly cumbersome.  If it were any larger it would probably be considered too big, and if any smaller it wouldn't be able to hold enough for the everyday fisher.  It's really a terrific balance.  The tackle box is also incredibly tough, there have been several reports of it falling out of boats and moving vehicles going decent speeds and the latches not even flinching.  I can't say I've put it through that much test dummy testing myself, but I can say the feel and look is one of pure toughness.  As for the overall looks, the style of the Plano box is sleek yet ergonomic, giving you the old school tackle box feel with an up to date look.
9 of 13
---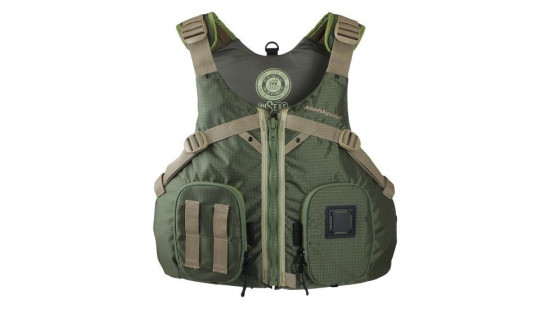 $99.95
Very comfortable multipurpose fishing vest, great for angling, fly fishing, kayaking, and more.  It is not overly restrictive in that it allows for a total range of motion without pulling on the shoulders or the midsection too much, which has been a huge problem for me in the past.  It also has a high back which for us kayakers is awesome because it won't interfere with your seat on your kayak and cause the vest to ride up.  One of my favorite features is the multi-pocket system that allows you to keep a ton of your gear at easy access including have quick access to my multipurpose tools and pliers.
10 of 13
---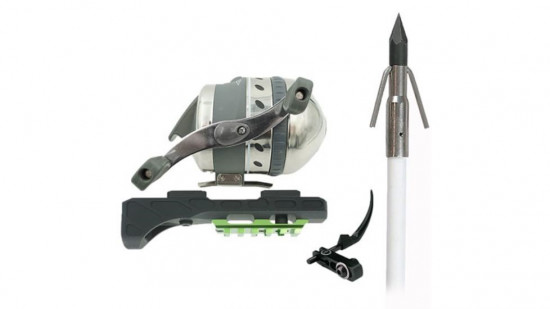 Muzzy Bowfishing Kit Xtreme Duty Spincast
$131.99
If you're looking to get into bowfishing, or even have some good experience, this kit gives you literally everything you need to set up your bow to take down even the toughest of catches.  It comes with a heavy duty reel seat, fish hook arrow rest, classic fish arrow with quick release carp point, and Muzzy Xtreme Duty Bowfishing Reel spooled with 150′ of 150lb Bowfishing line.  The kit is incredibly easy to use, my little cousin could set it up with no problem, and it's also extremely tough and durable.  These are pretty much all of the things I look for in the best bowfishing kits and this one has all of them.
11 of 13
---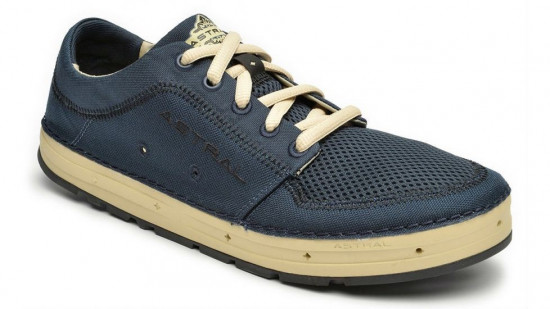 $99.95
Light weight, very comfortable, and these water shoes also look cool too.  You could certainly go with the "aqua sock" option, but these shoes give you added protection, extra grip, a little more rigidity when dealing with rocks, a longer life, and the ability to wear them out in public without feeling super weird.  There are a ton of different uses for these, from fly fishing in high mountain streams, wearing them as deck shoes on pretty any boat known to man, kayaking with ease, and everyday walking around.  The uppers use a hydrophobic PES canvas with airmesh at the vamp and tongue.  It has a foldable heel slit for sand drainage, and water resistant laces.  The outsole has a granite grip high surface-contact made with G.ss rubber, which is the stickiest compound that Astral makes.  You really can't go wrong with these shoes.
12 of 13
---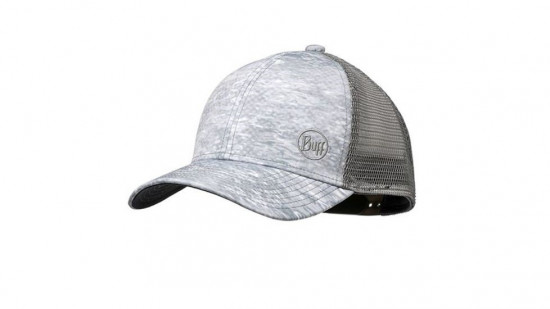 Buff 10-4 Snapback Cap, Pelagic Camo White
$28.00
This water sport hat is similar to the above Astral water shoe in that it is extremely comfortable, and can be worn when both fishing and hanging out just in general with friends without looking out of place.  It is made from a highly breathable polyester in the front, an open mesh in the back, and a low-profile sweatband that all combine to wick moisture and keep you cool during the heat of the summer on your boat or on the shoreline.  The hat also has a non-corrosive top button which I have never seen before and is actually a really good idea.  One final thing that sets this hat apart from your everyday run of the mill sports cap is that it has a coating on the bill that keeps it stain guarded to protect against "fish slime", something I'm sure anyone doing laundry in the household can really appreciate.
13 of 13
---
Related Posts
« Best Fishing Spots and Destinations in the US Best Fresh Catch Fish Recipes »