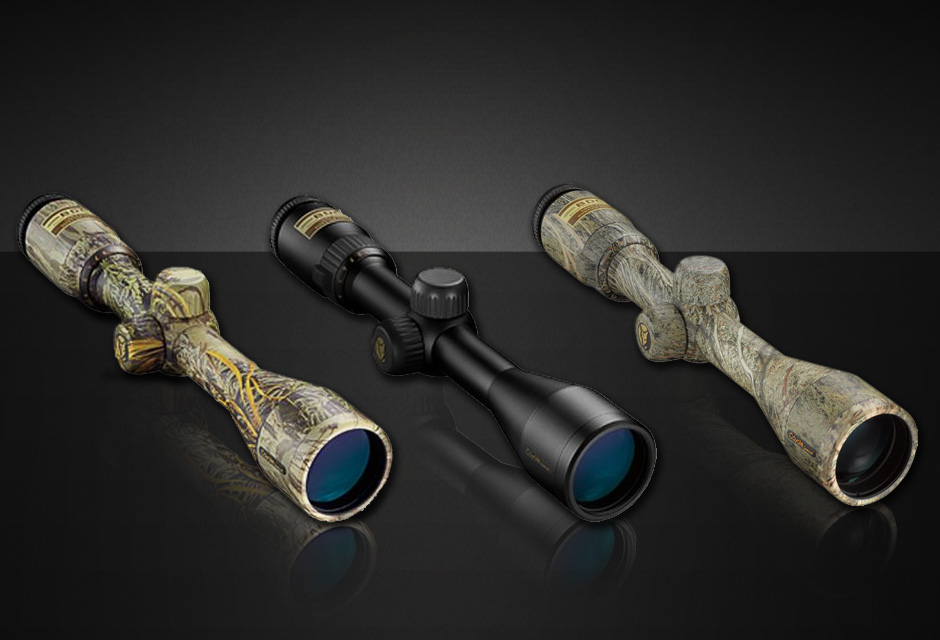 The Nikon Coyote Special Riflescopes are a powerful line of scopes that are perfect for hunters looking to go after serious predators. From now until February 25, 2014, you can get every scope in the line for just $199.95!
With the number of features packed into the Coyote Special line, that's a pretty darn good bargain. From their spring-loaded zero-reset turrets to the quick-focus eyepiece, each scope is designed to give you maximum performance with minimal interruption between sighting down and taking your shot. I don't like finicky gear. To me, a good riflescope should make life a lot easier. That's why I appreciate the generous eye relief on these scopes. Just set your eye back about 3.6in and you're good to go – no scope eye, that's for sure!
Both scope models come with ARD Anti-Reflective Devices that can be screwed on to the objective. If you've ever had your prey in your sights, only to see them bolt seconds later after they catch a glimpse of the sun reflecting off your scope, you'll know how important ARD's are. Don't get caught without it.
The BDC Reticle in the Nikon Coyote Special Riflescope line is perfect for compensating for bullet drop, particularly paired with Nikon's Spot On Ballistic Match Technology. Stop guessing how your caliber is going to go with your new scope – just use this nifty tool to line everything up perfectly.
The Nikon Coyote Specials come in both the traditional and versatile 3-9x40mm model as well as the 4-12x40mm models for when you need extra magnification for the perfect long shot. You can also get them skinned in a traditional Matte Black finish, as well as Max-1 and Brush. Pick one that suits you – the camo selections are particularly nice if you spend a lot of time in the underbrush!
Remember, you've only got until February 25, 2014 to get your new Nikon Coyote Special Rifle Scope at the special, and extremely low, price of $199.95. As you can see from all the awesome features, that's a steal. I'll probably be picking one up soon myself!
Related Posts
« OPMOD Bags Are Geared Up! OpticsPlanet Returns Victorious from the Vortex Dream Hunt! »