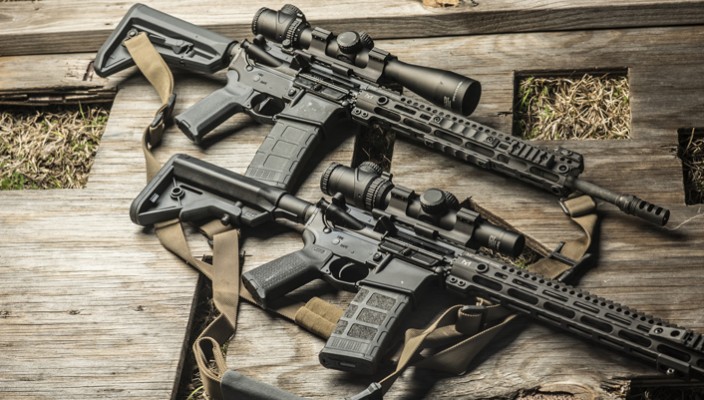 Your aluminum and polymer Eugene Stoner amalgamation chambered in .223/5.56 aka the beloved AR-15, is an extremely capable platform. You name the application and you can bet there's an AR sitting in someones safe built to excel at that specific function. It goes without saying, the key ingredient to accomplishing what you're trying to do with your rifle is the optic you select to sit on that precisely spaced upper picatinny rail.
Lately variable power rifle scopes in the 1-4/6/8X range have been all the rage and it's easy to see why, they allow you to shoot targets up close quickly and push it out to 3,4,500 yards with the twist of the power ring. Because of their popularity, almost every manufacturer has their own dog in this 1-4/6/8X fight. While that's all fine and dandy, the real question is, the question that plagues every gear purchase-which one is the best for the money?
>$2,000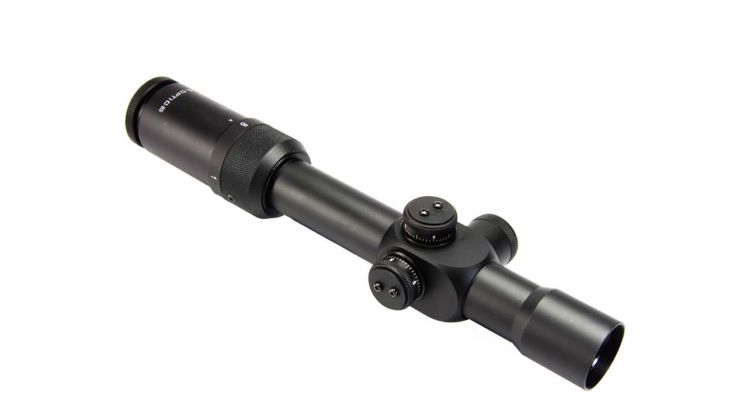 Pro's:
-Awesome magnification range
-FFP (First Focal Plane) allows for ranging and consistent reticle drop compensations based on any magnification level
-Compact 12″ length
-Extremely high build quality
-Tough as nails
-Impeccable clarity
Con's:
-Weight. At almost 26 ounce before you clamp it on a mount, it's a heifer.
-The reticle. While I'm a fan of all of the various holdovers, the lower portion of the reticle is way too busy for my tastes.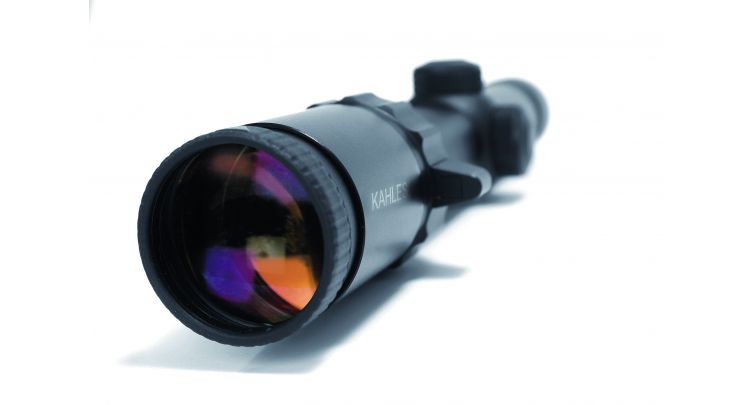 Pro's:
-Very wide FOV (Field Of View)
-Superior glass clarity
-six power magnification
-Illumination that can actually be seen in direct sunlight
-G4B reticle results in quick target acquisition with a "no nonsense" approach
-Durability
-Integrated throw lever for fast magnification changes
Con's:
-No auto off feature for illumination
-No easy way to dial in an exact illumination level every time
$1,000 – $1,500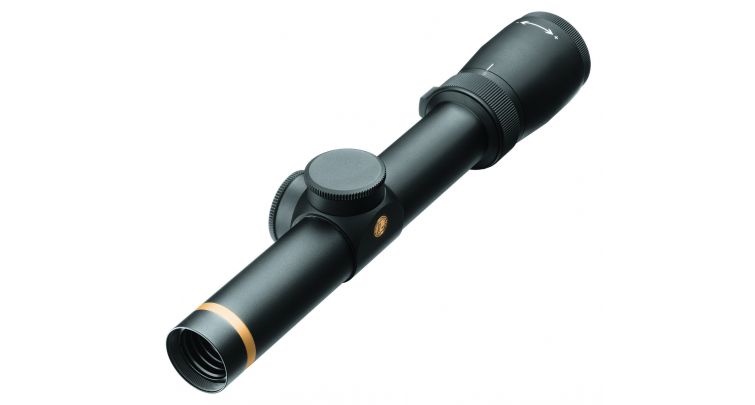 Pro's:
-Good clarity
-Six power magnification
-CM-R2 Reticle is very fast for engaging close up targets
-Lightweight at only 14.6 ounces
-Stupidly rugged
Con's
-The push button illumination isn't ideal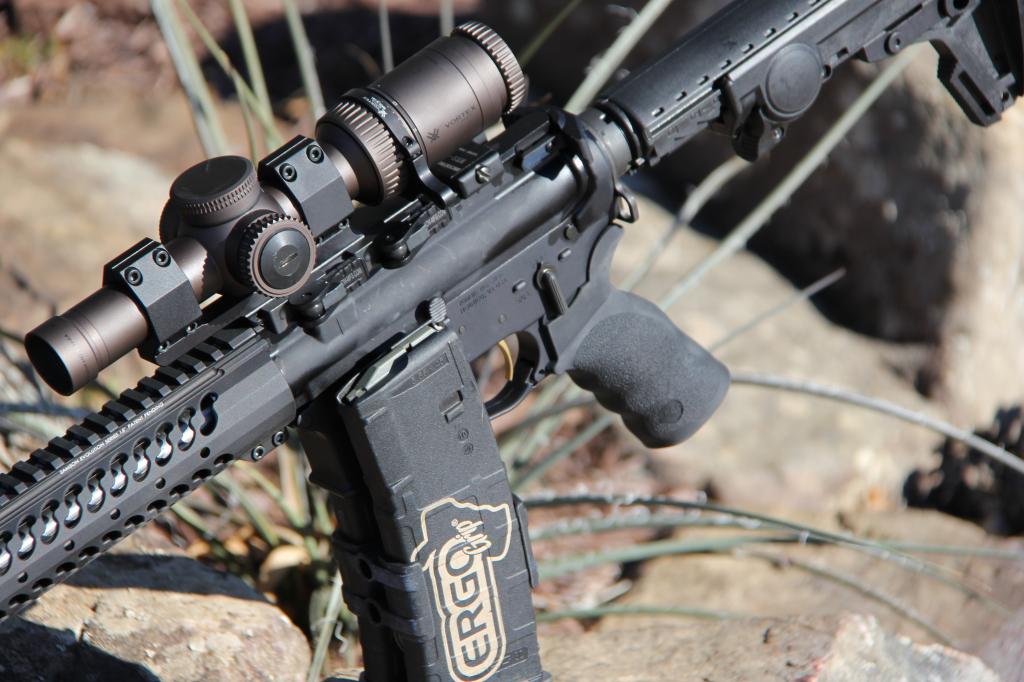 Pro's:
-One of the largest FOV's on the market
-In my opinion one of the quickest reticles for varied distance shooting
-4″ of eye relief means you can move the scope farther up on the rifle
-Generous eyebox allows you to get a good sight picture when your cheek weld is less than perfect
-11 illumination settings with off positions in between each setting
Con's:
-Weight. At 25ish ounces you can definitely feel the difference in balance with this scope mounted to your rifle.
-Not offered in black anodizing
$500-$1000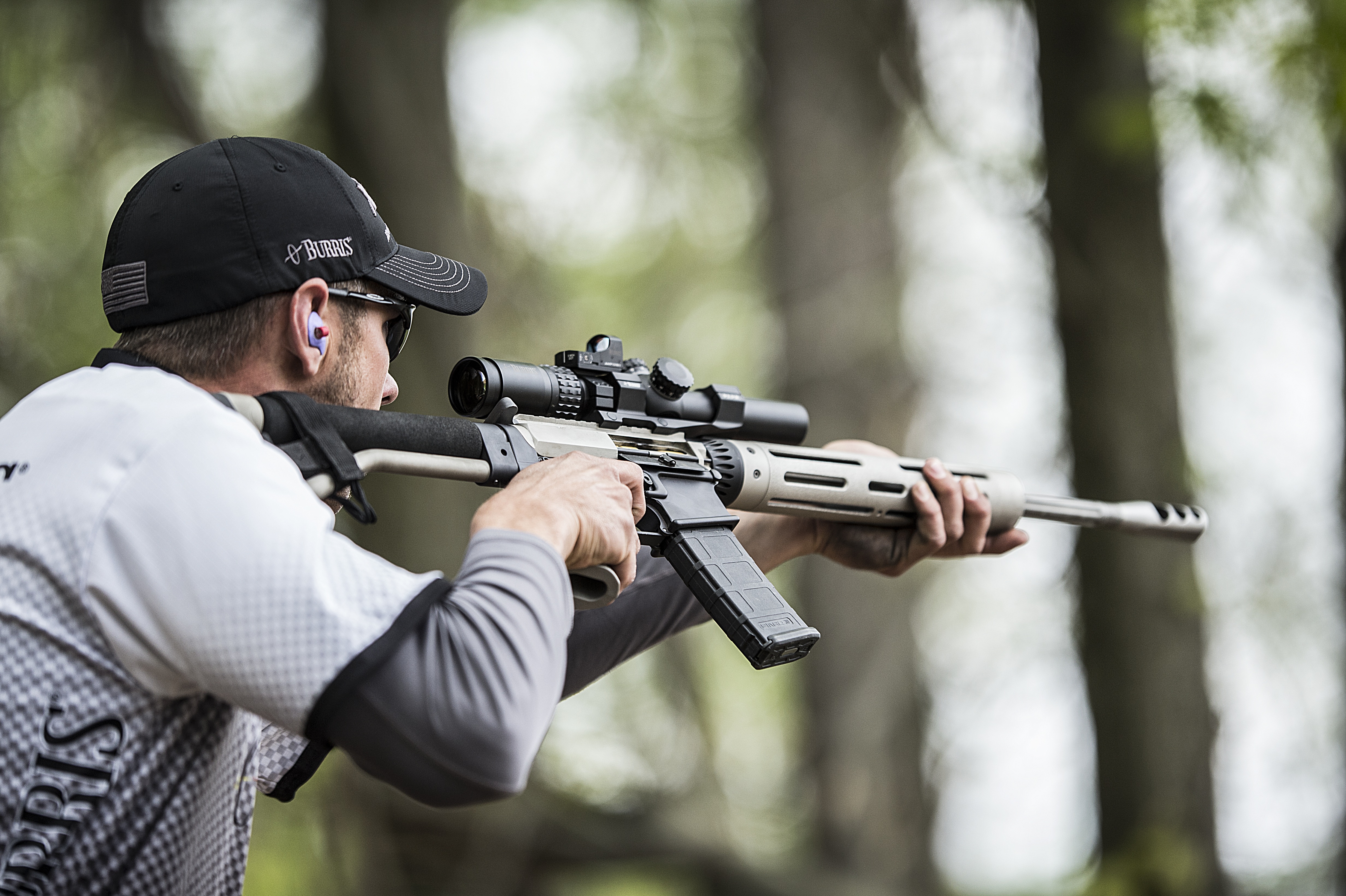 Pro's:
-Exposed turrets for quick and easy adjustments
-11 illumination settings with off positions in between each setting
-Illumination can be used in direct sunlight and still viewable
-Reticle lends itself to quick close range target engagement
-4″ of eye relief means you can move the scope farther up on the rifle
-Affordable
Con's:
-Exposed turrets have the potential to be knocked and result in your zero being lost
-21 ounces without a mount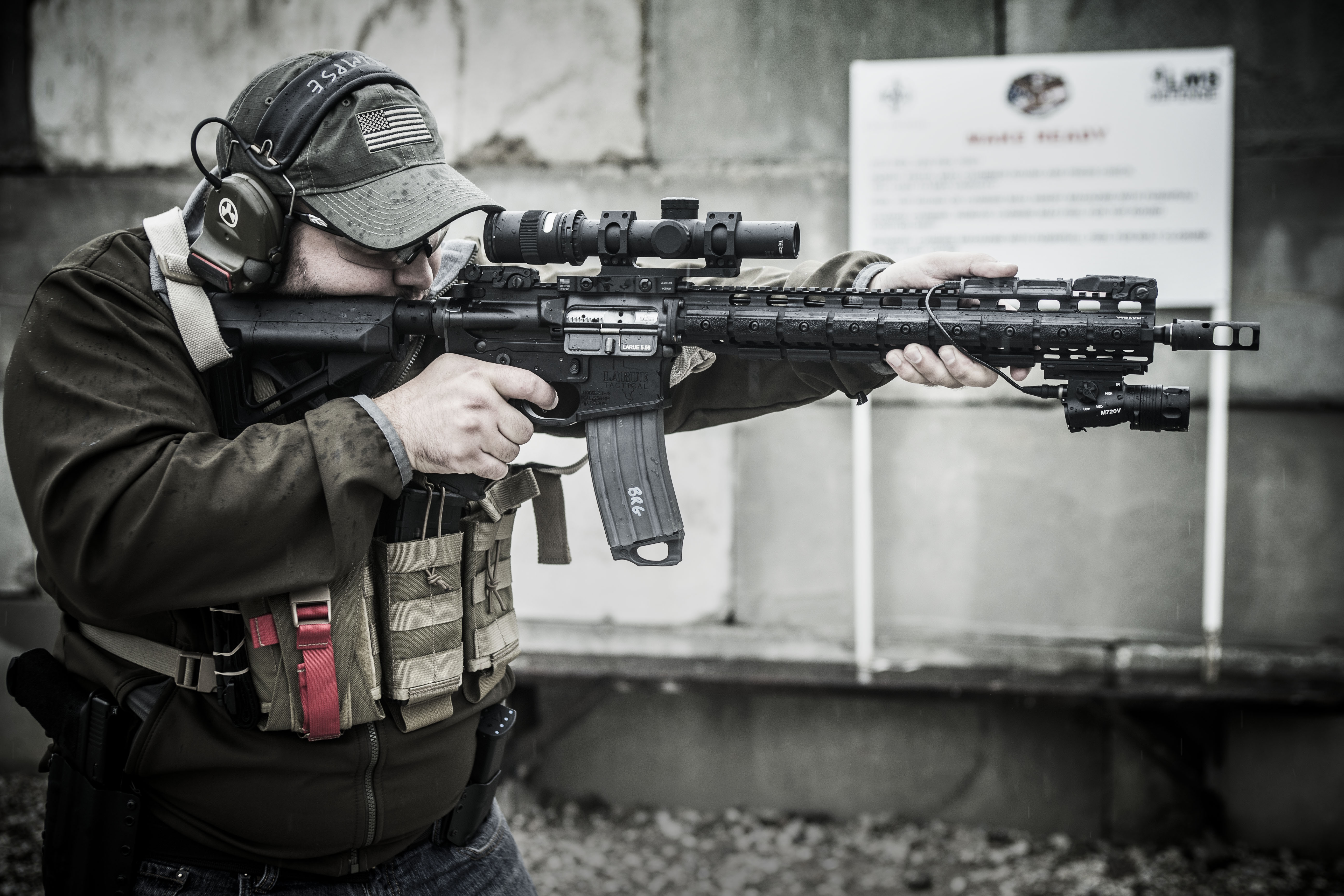 Pro's:
-Like an ACOG, it doesn't require batteries to give you the illuminated reticle
-Weight. At 14 ounces, its a featherweight.
-Nice rubberized power ring
-Good glass
-Nearly as quick as a red dot sight
Con's:
-Long in the tooth. While it's an excellent scope it's dying for an update. (Spoiler alert, Trijicon's coming out with a TR25 soon at the same price point but with a 1-6x magnification range.)
-No ballistic reticle so holdovers can be challenging
<$300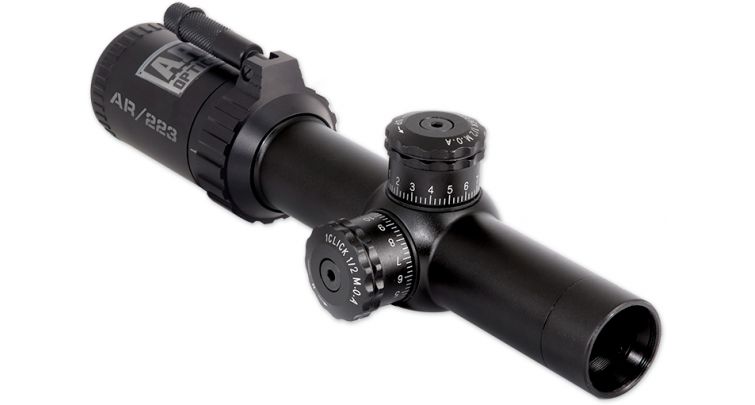 Pro's:
-Excellent value. For just a tick over $300, you get the scope and a mount.
-Reticle is designed for quick close range engagement and has BDC holdovers
-Integrated throw lever for power ring
-17 ounce weight
-Illuminated with 11 brightness settings
Con's:
-Distortion around edges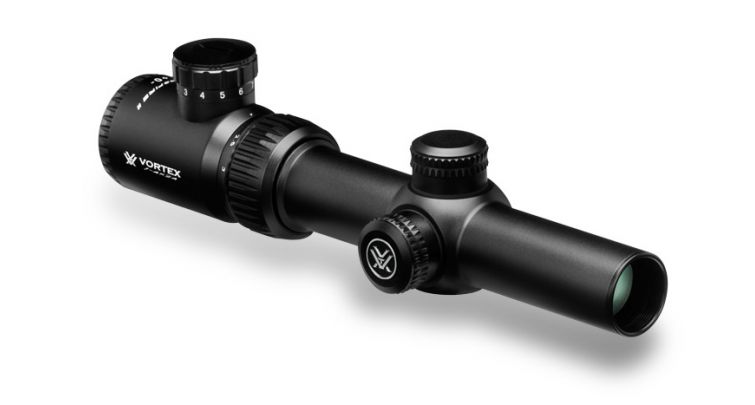 Pro's:
-4″ of eye relief means you can move the scope farther up on the rifle
-High value glass
-Capped turrets
Con's:
-Illuminated dot very hard to see in bright daylight conditions
-Brightness knob is kind of big and gets in the way of you quickly turning the power ring
Variable scopes are all the rage and for good reason, you can hit targets up close quickly like you're using a red dot and then push it out to roughly 600 yards. Now that I've covered the entire gamut of what's available based on your budget, I should mention that you get what you pay for with everything in life. With that being said, I've never heard of or personally had a poor thing to say about the scopes on the lower end of this list. So which one should you choose? My best advice would be to buy once, and cry once. Meaning if you know you're going to get a lot use out of the scope, buy the nicest scope you can possibly afford and think of it as an investment into your future happiness.
Still don't know which one of these optics to throw on your AR? Post your question in the comments below! As always guys, shoot-em straight and be safe.
Related Posts
« Almost Everything You Ever Wanted to Know About Night Sights Personal Defense EDC (Every Day Carry) »