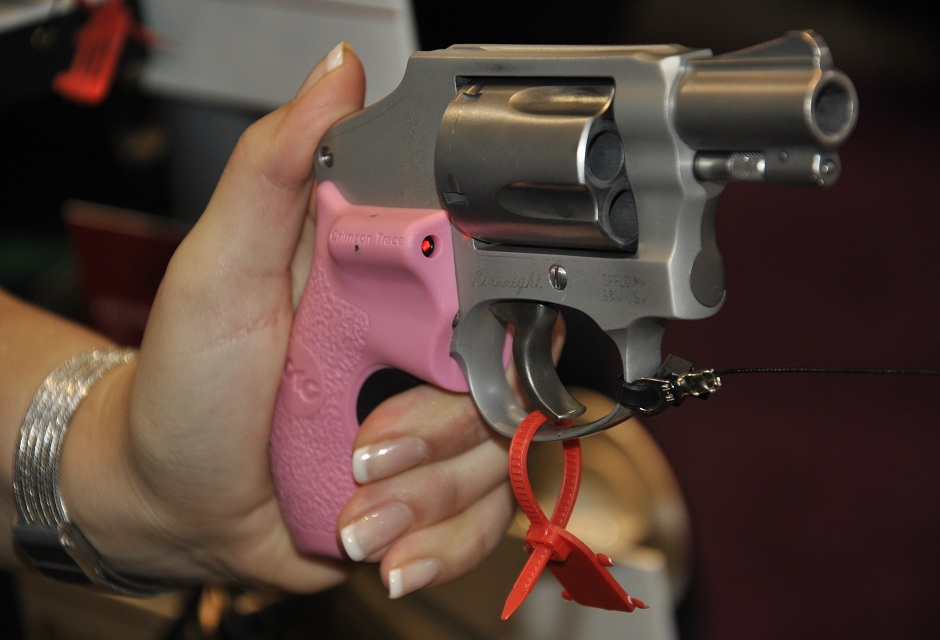 Crimson Trace is a pretty common brand here on GearExpert.  I loved seeing their Rail Master Last year, and they're pushing forward even more for 2013.  Crimson Trace is releasing a new line of Green Laser Grips (a first for CTC, which has been offering a wide variety of red lasers both as grips and rail-mounted.) The first models will support the incredibly popular 1911 platform, and also a version for the Smith & Wesson J-Frame. I also believe there will be a green laser grip for Glocks, and a green laser version of the best-selling Rail Master, launched just last year to rave customer reviews.
The activation on Crimson Trace's Laser Grips is very smooth and natural, so while I haven't had enough opportunity to test it, I'm sure I'll be happy when I get more chances with them later this year.
In addition, Crimson Trace recently released new models in the Defender series, including the Accu-Guard for Glock, Ruger LCP, Springfield XD/XD-M and the S&W J-Frame and Taurus 85.  Check out all the photos below!
Latest posts by OpticsPlanet
(see all)
Related Posts
« Nikon ProStaff, Aculon & More from SHOT Show 2013! SHOT Show Day 1 Coverage – Streamlight, Nikon, Crimson Trace & NightForce »