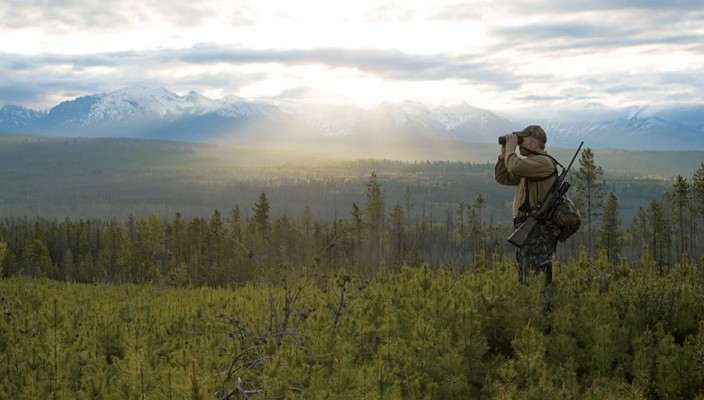 For over 165 years, the folks at Carl Zeiss have been mastering all things glass. When you pick up a Zeiss optic, you immediately know that quality is the name of the game. Their steadfast commitment to providing high quality and innovative optics has excited hunters for decades. The newest riflescopes by Zeiss are no exception to the innovation and perfection that customers have been accustomed to.
New from Zeiss is the Conquest HD5 3-15X50mm rifle scope. Built around a rugged one inch main tube this optic gives you all the elevation adjustment you could ever want. Also sporting a 5X super zoom, quick target acquisition comes second nature. This Conquest model has a huge assortment of reticles to choose from, with bullet compensation for most of the calibers that you'd use.  You'll find that this scope is a knockout in any type of shooting you do, from long range target shooting to dropping game out west.
If you're looking for a matching pair of binoculars for the rifle scope above, check out the Conquest HD 8X56 bino's. You get the same great build quality and construction of the Conquest series of riflescopes but wrapped up into an awesome binocular for effortless game spotting.  With the ultra wide field of view and lightweight design, these will quickly turn into your best friend on any hunt. If that wasn't enough, the HD glass on this model is out of this world and truly sets it apart from other binoculars in this price range.
Another great option for long range shots, the Zeiss Terra 3-9X50MM or 4-12X50mm riflescopes. Both optics feature a gargantuan 50 millimeter objective lens for those early morning or late in the day shots.  The scopes are nitrogen filled to prevent fogging and also come with the MC lens coating for superior light transmission. Paired with one inch main tubes and 1/4 inch MOA clicks, adjustments are super quick and nearly endless.
No matter which one of these Zeiss optics you choose, you'll have the peace of mind that they're all built to the tightest tolerances and utmost perfection. If you still can't make up your mind on what Zeiss glass is right for you, ask your questions in the box below.
Related Posts
« Concealed Carry Do's and Dont's What's The Point? A Guide to Knife Blade Shapes »