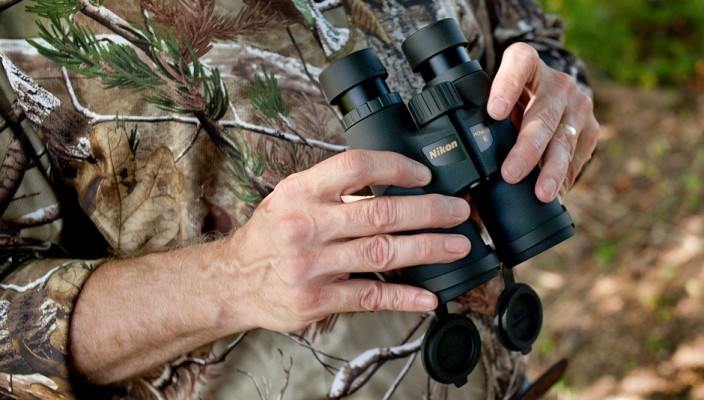 You've been using the same scope for years and its been working flawlessly, that is until you dropped you rifle and put a sizable crack in the glass. Your rifle being down for the count is not an option, you need good glass back on your gun and you need it quick. If you've ever been in tis situation, then you know there's probably a million different questions running through your head. What brand? Should I try a new magnification range? What's the best reticle?
Although I can't answer those last two questions, the brand you need to take a look at for a riflescope is Nikon. Since its creation in 1917, Nikon has continued to deliver quality, cutting edge optics for the real end user. Their riflescopes,. rangefinders and binoculars are no exception. They are all built to quality control standards that are hard to find in today's day and age when many companies are looking at ways of cutting corners.
The folks at Nikon are pioneers in the sporting optics industry. If you are unfamiliar with their patented BDC reticle system, its time to get familiar with it. This break thru reticle stands for Bullet Drop Compensation. What that means for me or you as a shooter is the reticle will allow you to adjust for holdovers. Without getting super in-depth with it, you enter in your bullet information into the Nikon Spot-On technology page and  it will tell you the exact yardage that each one of the corresponding circles  it calibrated for.
Imagine this, you've spent all winter dialing down your perfect cartridge. We know when you put this kind of time and energy into reloading ammo for hunting, the last thing you want to do is to waste countless rounds by missing your mark. Simply pull out your Nikon rangefinder, laze your target or game. Lets say it gives you a reading of 253, well you know that's to the BDC reticle that you need to holdover slightly higher than your 3rd circle. It's literally that easy.
Not only are long range shots easy with Nikon riflescopes, rangefinders and binoculars but for a limited time you can save up to $200 off select Nikon optics just as easily.
Related Posts
« Cut To The Chase: A Gear Junkies Guide To Knives Guns After Dark: The 2014 Crimson Trace Midnight 3 Gun Invitational »