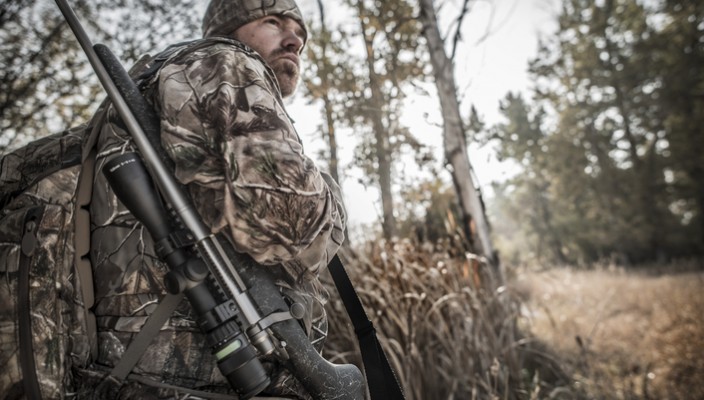 I'll be honest when many people think of the brand Trijicon, the first thing that comes to mind is some version of the ACOG. They would not be totally wrong either, heck the company supplied the military with hundreds of thousands of the fixed magnification wonder sight. While that may be an excellent optic for fighting insurgents, it may not the best choice for taking down a mule dear at 175 yards. I know the whole adage "its not the arrow, its the Indian" and for the most part I believe its true but when it comes to firearms, having the right tool for the job is paramount.
The military needed a fixed power optic that was simple to use and would operate in a wide range of envirionments. This same mentality holds true for the various types of demands hunters require but in a variable power design. Understanding that sportsmen would appreciate battle proven technology and tough as nails contruction, Trijicon launched their Accupoint line of scopes.
After getting my hands on two of the popular models in the line from Trijicon, I mounted them up on their respective rifle platforms. The two Accupoint scopes that I chose to review are the 1-4x24mm and the 3-9x40mm. In my case I threw the 1-4 on my  20″ AR varmint gun and in my opinion its the perfect combo but more on that later. The other model a 3-9×40 found its home on a new Ruger American bolt-gun in 308 that has been itching to get some glass mounted to it.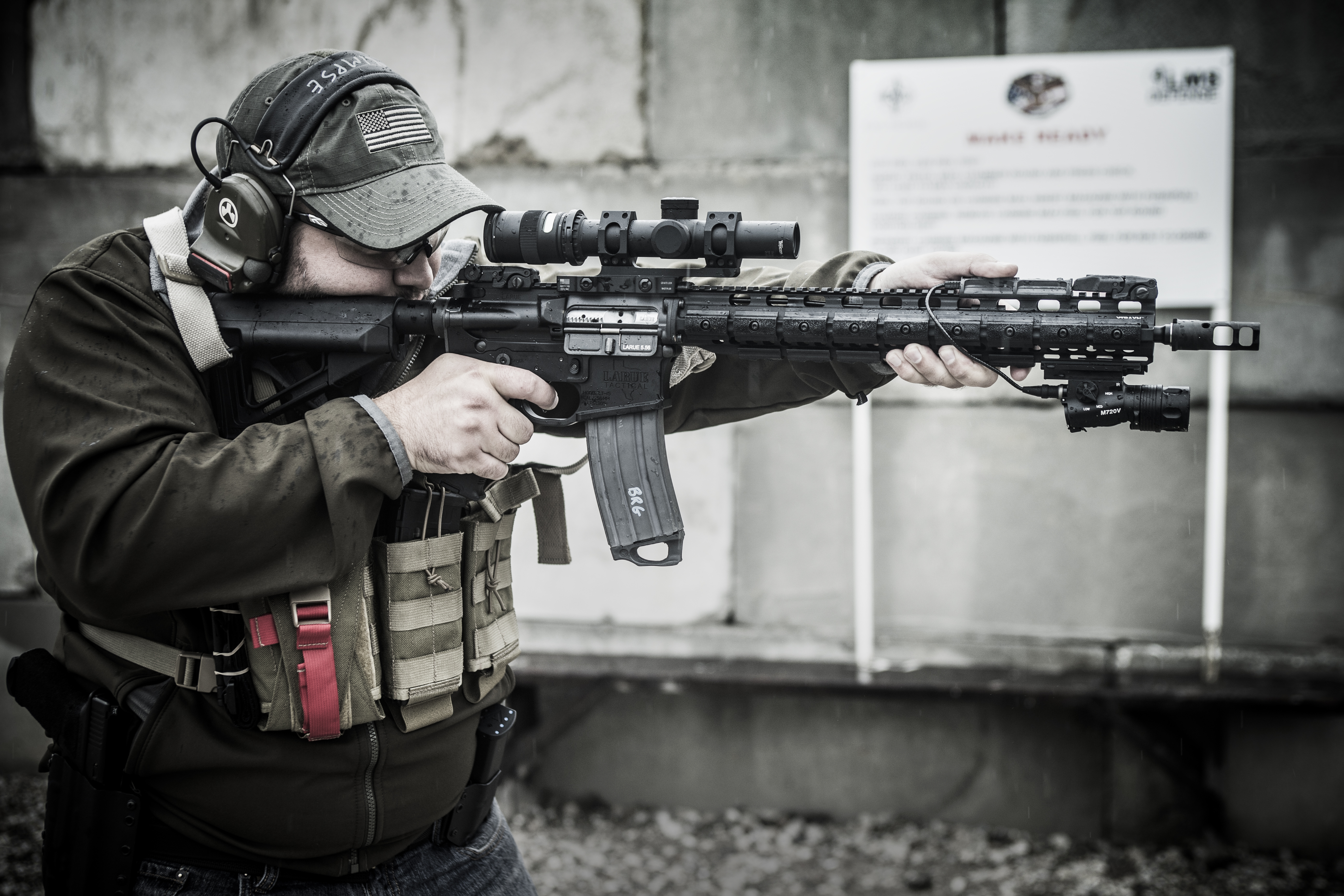 What I love about the 1-4x24mm:
On my AR, it just looks awesome. I'm privy to competitive shooting and have seen many guys running this exact model in 3-Gun. The weird thing is that you could potentially use the same rifle you're competing with to take out yotes that have been tearing up your property. I think a lot of this crossover has to do with the nearly perfect triangle reticle that my scope came with. In one power, you can shoulder the rifle and your eye lines up perfectly with the crisp triangle dot at the center of the glass. I also really like that the turrets are capped so I don't have to worry about throwing off my zero.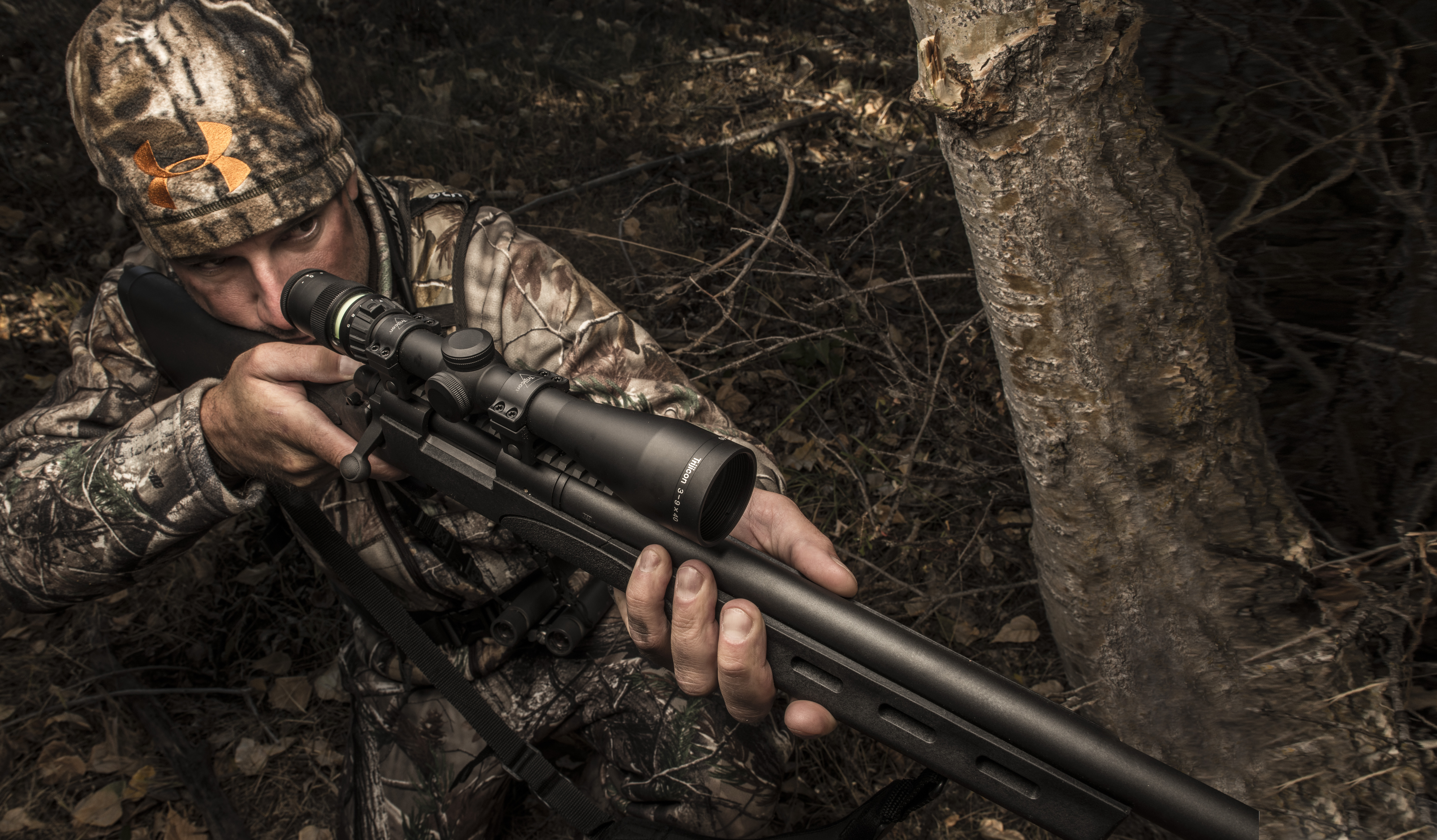 What I love about the 3-9x40mm:
Three to nines are like the bread and butter of the scope market, every major player makes one. However when paired with the same triangle reticle, this scope sets itself apart from the pack. I'm not exaggerating, for a brand new rifle and scope, I was able to get it dialed in quickly and start hitting a 16″ steel gong at 300 yards on my friends property.
Trijicon has definitely expanded on their scope offerings. Next time you think Trijicon, its shouldn't just be combat optics. With these Accupoint scopes they're true players when it comes to hunting glass.
What would you mount these rifle scopes on ???? Let us know in the comments below!
Related Posts
« FLIR Handheld Thermal Sweepstakes Don't Burn Yourself Out Kid »