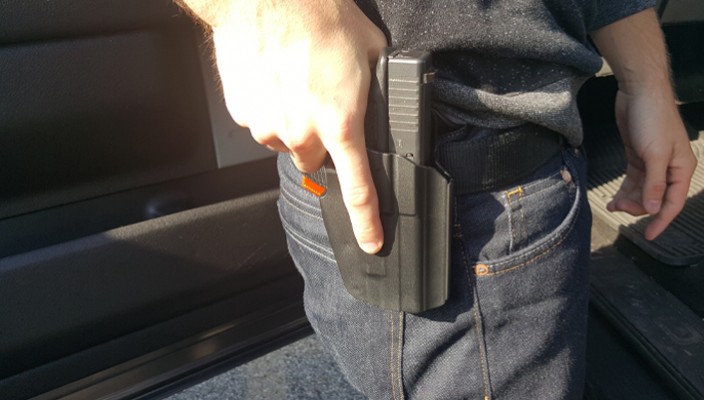 Have a handgun collection that'll put most small gun shops to shame? If you answered "Yes" to that question then Safariland's GLS Pro-Fit holster is the solution for the age old dilemma that's currently plaguing you-needing a specific holster for every gun. While yes there's no such thing as "universal" or "one size fits most" when talking about anything firearm related, especially holsters, Safariland has basically bestowed on the GLS Pro-fit holster the adage "one size fits many".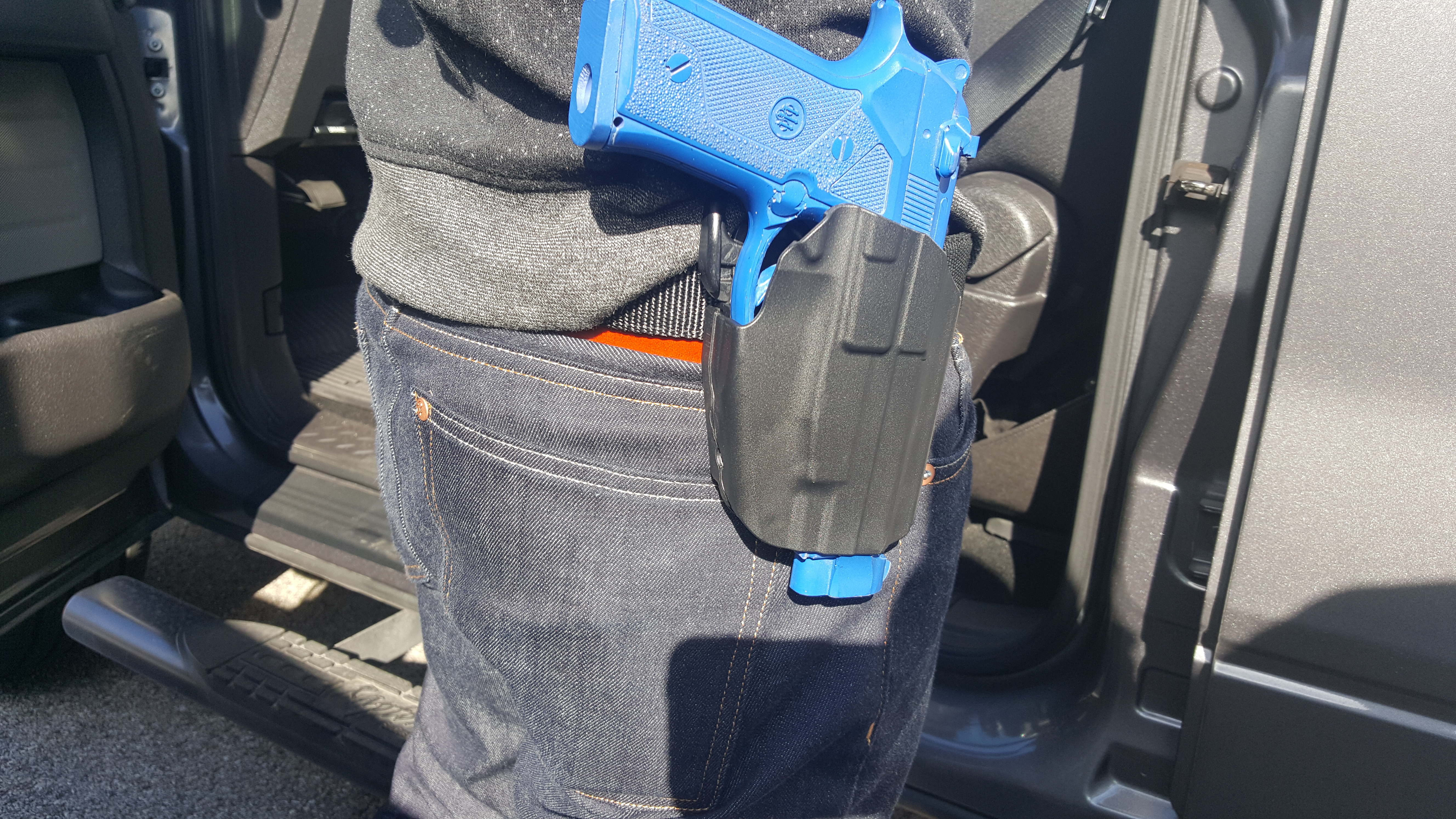 The GLS Pro-fit is a simple design that allows the user to safely retain over 20 different gun makes and models all from the same series holster. I know what you're thinking because trust me I thought it too, "jack of all trades, master of none". Sure anything that's built to accept a wide range of different size guns probably isn't going to give you the same fit of a custom crafted kydex or leather offering but I have to tell you after really delving into this particular GLS Pro-fit 578 compact it fits every gun I've shoved in it very well. A lot of this has to due with some pretty unique features that set it apart from other "universal" holsters.
The built-in inner skeleton of the holster sports a proprietary retention tightening system that appears to be the first of it's kind in the industry and is easily adjusted by a single set screw in the back of the holster. The gun you put in it is moving a little too much? Right tighty….. The opposite holds true for allowing your chosen handgun to draw smoother from retention.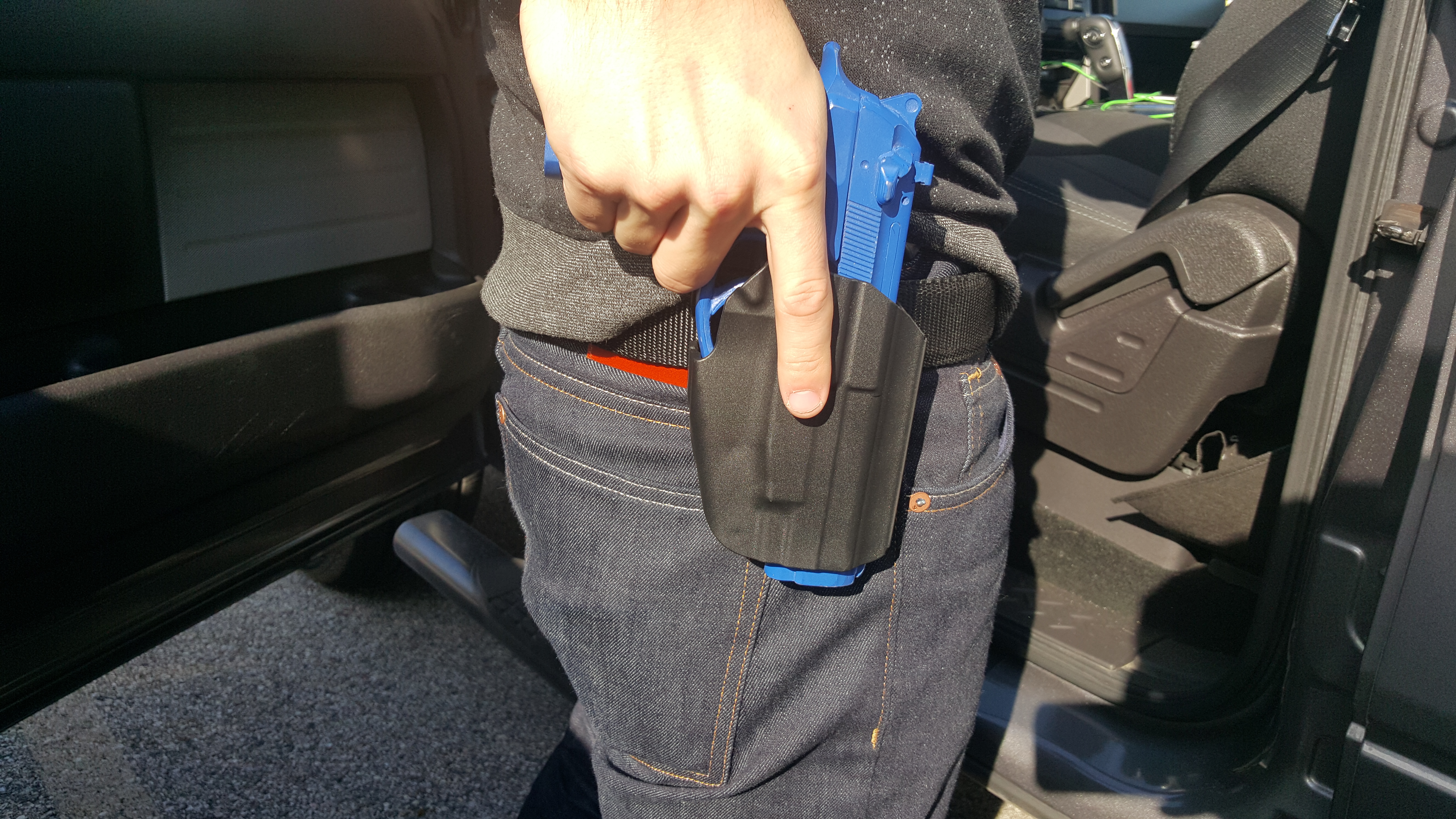 Everything else is standard Safariland quality, like included paddle and belt loop attachments and overall attention to detail in the molding process. I kind of sort wish there was more flash to the holster but it just does what it was designed to do and doesn't use flash or pizazz to wrangle you in.
You hear a lot that the gun you carry says a lot about you. If the same can be said about what holster you wrap around your firearm than the Safariland GLS Pro-Fit series embodies an individual that is proficient in many different handguns and readily accepts the freedom of carrying a different gun regularly but with the same tried and true holster.
Related Posts
« 5.11 Ridgeline-Tactical Pant Awesomeness Stock Your Safe Sweepstakes: A Closer Look At The Bushnell Trophy Hunting Package »