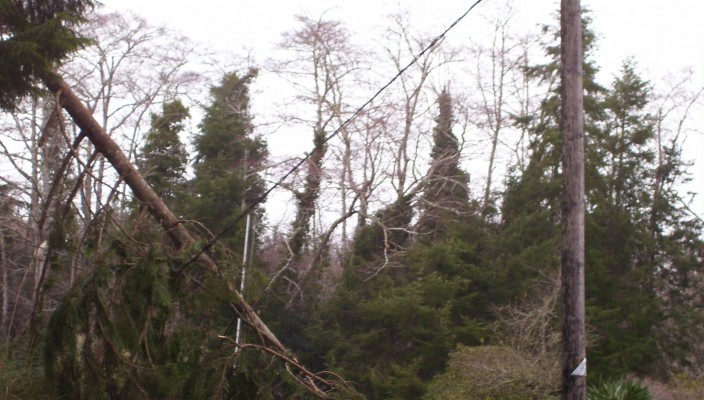 It's the stormy season here in the Chicagoland area!  It gets pretty windy this time of year, and this wind almost guarantees a few power outages in our near future.  At Optics Planet, we carry everything you need to survive a stormy Spring!
Weather Radio
We've all heard the terrifying stories from tornado survivors interviewed after the big storm:  some never even heard the sirens, or they never saw the funnel cloud.  This isn't necessarily the fault of the Weather Service, since it's just bad luck when that funnel cloud hits the ground without warning.  A great way to protect yourself and get that early warning is by investing in a decent Weather Radio.
Battery Powered
The Eton Zoneguard Weather Alert Clock Radio, Black is an excellent choice if you're in a storm prone area.  The main unit itself has some amazing features, such as the S.A.M.E. technology (specific area message encoding). Just enter your S.A.M.E. county code and if there's a warning, watch or advisory you'll see it-with flashing red, orange or green lights-and hear about it, too. You can set up to 25 locations so you'll be safe, wherever you are. It even includes 2 wireless remote modules with a 90db buzzer, and you can set these up anywhere around your house or business within 164 feet (50 meters) from the main unit to extend the your warning range! Eton Zoneguard Additional Module, Black ZG200MOD are available as well, and the main unit allows you to use an unlimited amount of modules! Simply plug in the ZoneGuard+ base station using the AC adapter or, for emergency backup, pop in AA batteries (sold separately).  The remote modules each use 3 AAA batteries (also sold separately).
Hand Cranked
Eton is on top of things, and the Eton FRX3 Hand Turbine AM/FM/NOAA Radio With Weather Alert, NFRX3WXR has a whole bunch of bells and whistles.  Not only will 1 minute of cranking give you 10 minutes of charge, this product also has a solar panel for passive charging; DC power adaptability; and you can also insert 3 AAA batteries for additional battery power.  It also includes an LED flashlight, glow in the dark indicator so you can find it easily in the dark, a USB port to charge your personal electronics, and you can tune in to AM/FM stations as well as all 7 NOAA weather stations!
Lantern/Flashlight
Battery Powered
UST has a couple of LED lanterns that are a great addition to any emergency kit!  The UST UST 30Day Lantern WG01567  runs on 3 D batteries, and will run for 30 days straight at the lowest setting!  The UST 60-Day Lantern, Silver 20-PLN0C6D002 uses 6 D batteries, and will run for (you guessed it!) 60 days straight!  But don't let that "low" setting fool you.  Both devices have 3 brightness settings, as well as an SOS pattern setting.  The high setting on both of these lanterns will light up a fairly large area, and the globe is removable for even more light!
Hand Cranked
Goal Zero is a leading manufacturer of Portable Solar Powered items, and they certainly don't leave out any bells and whistles on the Goal Zero Lighthouse 250 Lantern 32001!  This device has a hand crank on the top, and allows you to charge the internal battery pack for 10 minutes of use with every 1 minute of cranking.  It is also USB rechargeable, with a USB cable attached.  The cable can be plugged into any USB port, including the USB ports available in the Goal Zero solar panels.   They allow multiple brightness settings, including up to 48 hours of continuous use with only 1 side of the lamp lit; 24 hours with both sides of the lighting element on.  They've also included a USB port to charge portable electronics!
Emergency Lights
One more flashlight type we'd recommend for a power outage situation would be the Eton Blackout Buddy American Red Cross Light, ARCBB200WSNG.  This light doubles as a night light, so they will light up the area in the event of a power outage, and are easy to find when you need them!
First Aid Kit
It's generally a great idea to have a first aid kit handy all the time, anyways.  However, one thing that is a great addition to any kit is a Clotting Agent.  Clotting agents work by chemically cauterizing a wound.  If you've ever seen a neighborhood after a tornado has touched down, you can realize why something like this would be recommended.  A lot of the clotting agents we carry are only intended for military/law enforcement, but we do carry Sport related items, such as the QuikClot Sport Advanced Clotting Sponge, 50G 5020-0018.  This specific item is available through Optics Planet for the civilian market.
Signal Whistle
FEMA recommends a Signal Whistle to add to your emergency kit.  Another signal item to add, in our opinion, is a signal mirror.  Well what do you know, we carry the ACR Hotshot Signal Mirror W/float and Whistle 1700!  This is an inexpensive item to add for any kit, and is a great item to add for a backpacking trip as well.
Multi-tool
A great emergency kit should include a great multi-tool.  There are some very good products out there, but for the topic we are addressing, a great item to add would be the OPMOD Survival Series 20-in-1 Emergency Shovel Flashlight,Charcoal Grey DJSV-OS!  This product includes EVERYTHING you would need in a weather related emergency:
Shovel
Axe
Hoe
Saw
Hammer
Knife
Fire Flint
Bottle Opener
Glass Breaker
Extension Bar
Warning Light
Flashlight
Work Lamp
Tourniquet
Emergency Whistle
110v AC Charger w/ USB Adaptor
Screwdriver
Ruler
Ice Pick
Paracord
And More!
Another great tool to add to this type of kit is the Leatherman Crunch Heavy Duty 15-in-1 MultiTool, Stainless, Black Molle Leather Sheath 831539.  This is a bit less expensive, but does everything you'd need in an emergency toolkit:
Lanyard Ring
All Locking Blades and Tools
Stainless Steel Handle
Locking Pliers
Regular Pliers
Wire Cutters
Hard-wire Cutters
420HC Serrated Knife
Wood/Metal File
Phillips Screwdriver
Large Screwdriver
Medium Screwdriver
Small Screwdriver
Ruler (8 inch/19 cm)
Bottle Opener
Wire Stripper
Pin Vice
Hex Bit Driver
Water Storage/Filtration
Emergency water storage calls for 1 gallon per day, per person.  One great way to store this amount of water in a pinch would be to have something like the Truspec Collasible Water Bag 4707000.  This can be stored in a small space, ready to be filled when the emergency happens.  It is easy to carry once filled, and can provide 1 person with an emergency supply for up to 5 days.  Another option, in the even that you do not have access to a water spout, is a water filtration system.  Good pump filters can be pretty expensive, but items like the Katadyn Pocket Microfilter 8013618 work extremely well.  However, there are also much less expensive options, such as the Solarbag Water Purifier SB10004.  The Solarbag SB10004 filters 3 liters at a time (2-6 hours, depending on cloud cover), and can be used multiple times per day.
Food
Obviously, refrigerated food will be the first to spoil in an extended power outage.  Keeping easily cook grains in the pantry is a great choice.  Extra rations of canned food is another option to abide by.  However, there are companies out there that provide "buckets" of dehydrated food, and most of these buckets can last days, if not weeks.
If you have a gas stove, the gas should still be flowing during a power outage, and can be lit with a match/lighter.  If you have electric stove, that will likely be an issue.  A great item to add to your emergency kit would be something like the Camp Chef Mountain Series Butane Stove w/ Single Burner.  If you have a family that may be involved in the emergency, then a dual burner stove like the Texsport Stove, 2 x Burner, Steel, Brass, Metal Socket 14205TEX is a great choice.
Other items to consider
Prescription medications and glasses
Infant formula and diapers
Pet food and extra water for your pet
Important family documents such as copies of insurance policies, identification and bank account records in a waterproof, portable container
Cash or traveler's checks and change
Emergency reference material such as a first aid book or information from http://www.ready.gov/
Sleeping bag or warm blanket for each person. Consider additional bedding if you live in a cold-weather climate.
Complete change of clothing including a long sleeved shirt, long pants and sturdy shoes. Consider additional clothing if you live in a cold-weather climate.
Household chlorine bleach and medicine dropper – When diluted nine parts water to one part bleach, bleach can be used as a disinfectant. Or in an emergency, you can use it to treat water by using 16 drops of regular household liquid bleach per gallon of water. Do not use scented, color safe or bleaches with added cleaners.
Fire Extinguisher
Matches in a waterproof container
Feminine supplies and personal hygiene items
Mess kits, paper cups, plates and plastic utensils, paper towels
Paper and pencil
Books, games, puzzles or other activities for children
Are You Ready?
Hopefully, you'll never need to use your Emergency Kit, but it's a great idea to be prepared.  We have everything you need!
Related Posts
« Have You Built Out Your Belt? Nikon CoolShot 40i Golf Rangefinder »