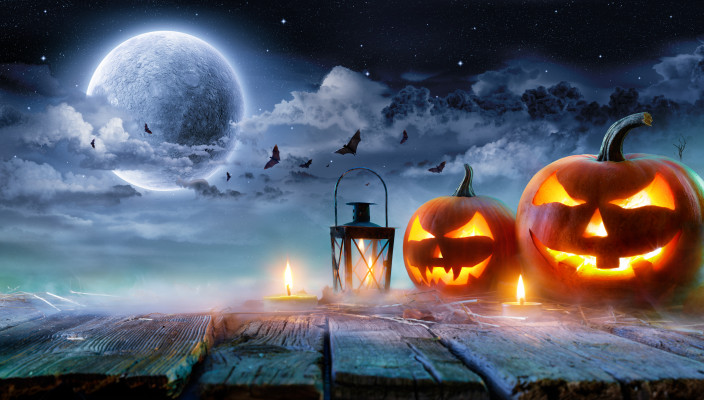 There's one last chance to stop the Vampire hordes that have taken over your city, you're held up in a local shopping mall and you just realized the Cinnabon's closed – now you've had enough– now you're out for vengeance.
Luckily OpticsPlanet has the right Top 10 products for Vampire Hunting and Protection for you to save your town, the human race, and the Cinnabon – and will it be shipped to you within 2 days for Free for speedy help.  These products help the Hunted become the Hunter.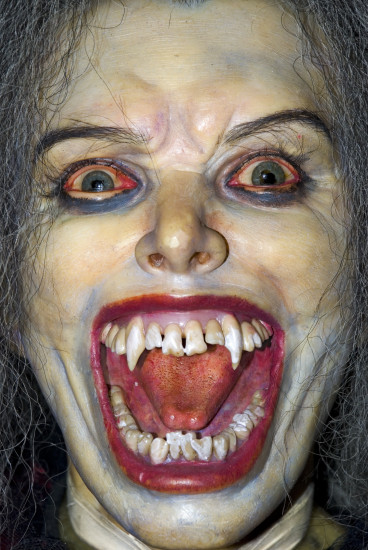 10) Armasight NYX-7 Gen 2+ Night Vision Goggles, Standard Definition
https://www.opticsplanet.com/armasight-nyx-7c-gen-2-night-vision-goggles.html
Using thermal scopes will be a blank screen going against something that is already dead.  That is why Armasight Night Vision Goggles are perfect to zone in on the preternatural.
Built for both comfort and high mobility, these goggles have a built-in infrared illuminator that gives you clear vision even with areas that have zero light.  The versatility of these will also be a key factor in vamp detection; they can be hand-held, head-mounted, or helmet-mounted.
9) Lumenok Crossbow Bolt Ends Red Crescent Easton Carbon
https://www.opticsplanet.com/lumenok-crossbow-bolt-ends-red-crescent-easton-carbon-3pk.html
In case you miss the target, tracking your arrow and your prey at the same time can be key.  These lights on the end of your arrow allow you to do just that.  Track down that solitary blinking light into the woods and finish the job you started.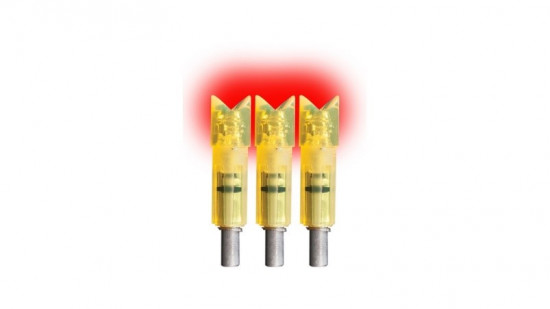 Lumenok Crossbow Bolt Ends Red Crescent Easton Carbon
8) SKB Cases ATA Crossbow Case w/ Wheels
https://www.opticsplanet.com/skb-cases-ata-crossbow-case-w-wheels-od-green.html
Your crossbow is one of the only allies you have left and you need to make sure it is well taken care of to assure the perfect shot every time.  The SKB Cases ATA Crossbow Case is virtually indestructible from monster attack – including:  evil leprechauns, alien clowns, vampires, and many more.  So rest assured that your bow is in good hands.
One last thing that makes this case perfect, is in case of a vampire attack in an airport you have wheels on the bottom to run down the walking escalator past all of the tourists with Hawaiian shirts and blue blockers on.
7) Trijicon AccuPin Bow Sight, Green
https://www.opticsplanet.com/trijicon-accupin-bow-sight-green-with-accudial-mount-black-right-left-hand.html
A shot to the heart is no easy task, a shot to the heart of an undead monster with super human strength and speed is even tougher.  That is why we have included the perfect Crossbow sight for the perfect shot.
With a combination of fiber optic and tritium illumination, and an aiming point that actually points to your target instead of obstructing it – with a little practice – you will be sure to hit the heart (pun intended) of your target every time.
6) Stansport Rubber Tent Peg Mallet + Vargo Aluminum Summit Stake
https://www.opticsplanet.com/stansport-rubber-tent-peg-mallet.html
https://www.opticsplanet.com/vargo-aluminum-summit-stake.html
A stake through the heart is the most common defense ever devised against Vampires.  Use this reusable metal spike over and over again to defeat your foes.  The mallet adds a sound dampening effect so you will be sure not to wake the neighbors.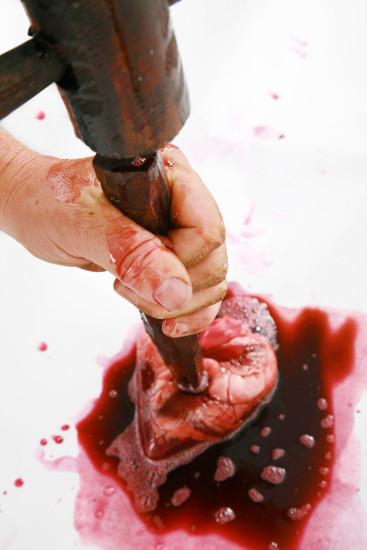 5) Water Sports Wrist Waterballoon Launcher
https://www.opticsplanet.com/water-sports-wrist-waterballoon-launcher.html
Holy water has been known for centuries as a capable deterrent of the Undead, what better way to deliver this vampire stopper than a long-range mega blast from a water balloon sling shot.  Won't that vampire be shocked when that rubber orb explodes skin melting H2O onto its face.
4) River's Edge Hand-Painted Poly Resin Cross
https://www.opticsplanet.com/river-s-edge-hand-painted-poly-resin-cross.html
There are 4 things that are known to stop a vampire in its tracks, garlic, holy water, a stake to the heart and a cross.  This cross is built from poly resin so it is sure to hold up to the test of supernatural battle.  Be sure to give any Vampire a pounding headache with this weapon that has been used for a millennium.
3) FoxFury Rook MD3 White & UV Light LED Flashlight
https://www.opticsplanet.com/foxfury-rook-md3-white-uv-light-led-flashlight.html
Besides Mama's Torios Garlic Pasta Sauce a Vampire's worst enemy is the sun.  What better weapon is there then to have the sun in your pocket.
Blast the monster with 130 lumens of this almost indestructible UV flashlight – it is waterproof, fire/impact resistant and made of aircraft aluminum.  And, as the UV light is burning its skin, you can use the strike bezel to rain blows upon the vampire's head.
2) Eberlestock Secret Weapon Pack
https://www.opticsplanet.com/eberlestock-secret-weapon-pack.html
Nothing will make your heart drop faster than losing your stash of weapons and supplies – and your heart probably won't be the only thing in trouble.
1) Monadnock Centurion™ Kevlar® Neck Protection
https://www.opticsplanet.com/monadnock-centurion-trade-kevlar-reg-neck-protection-black.html
Granted a Vampire can bite you anywhere and turn you into its undead friend, but chances are it will be going for the neck.  Make sure your neck is virtually impenetrable with Kevlar neck protection.  (Also helps with hickies)
Honorable Mentions:
TenPoint Crossbow Technologies ACU-draw Cocking Device
https://www.opticsplanet.com/tenpoint-crossbow-technologies-acu-draw-cocking-device.html
Rapid cocking of your crossbow can be a long and cumbersome affair.  Reduce the fatigue factor by nearly 60% and save your strength so the constant onslaught of the undead don't wear out your physical stamina.
Barnett Crossbows Crossbow Replacement Cables
https://www.opticsplanet.com/barnett-crossbows-crossbow-replacement-cables.html
Do racers ride in the tour DE France without an extra inner tube, no. The same goes for the higher stakes game of Vampire hunting, you must have replacement cables in case of a blowout.  You can't afford to lose your main weapon in the fight against evil.
Barnett Crossbows Lubewax for Crossbow Strings
https://www.opticsplanet.com/barnett-crossbows-lubewax-for-crossbow-strings-per-3.html
Used for an ultra smooth and accurate shot this Lube is used for lubricating the crossbow barrel to reduce friction and increase velocity to make sure the arrow blasts through the heart true and fast.
5.11 VTAC LBE Vest – MOLLE Tactical Vest
https://www.opticsplanet.com/511-vtac-lbe-vest-58631.html
Make carrying your garlic, crosses, stakes, arrows, holy water, and more a no brainer.  With this vest you will have easy access to every Vampire defense you can get your hands on.
BlackHawk Tactical Omega Elite Dump Pouch
https://www.opticsplanet.com/blackhawk-tactical-omega-elite-dump-pouch.html
Gain easy and quick access to your most important small contraband and weaponry through the Omega Elite Dump Pouch.  Straps easily onto your leg so it will not take up excess room on your body.
First Tactical Padded Knuckle Glove
https://www.opticsplanet.com/first-tactical-padded-knuckle-glove.html
The most dangerous thing about punching something in the head is not messing up your manicure, it's breaking your knuckles.  Be sure to keep your hands nimble and unbroken when taking a swing at a Vampire – you're going to need them for more important attacks.
5.11 HRT Titanium Watch
https://www.opticsplanet.com/511-59209.html
Knowing when sunset and sunrise arrive is probably the most important factor in life and death.  Having a powerful, and reliable glow in the dark watch will give you the edge you need to prepare for the coming onslaught.
Related Posts
« Leupold D-EVO 6x20mm Red Dot w/LCO, CMR-W Reticle The Best 9 Products To Keep You From Getting Eaten By a Werewolf »