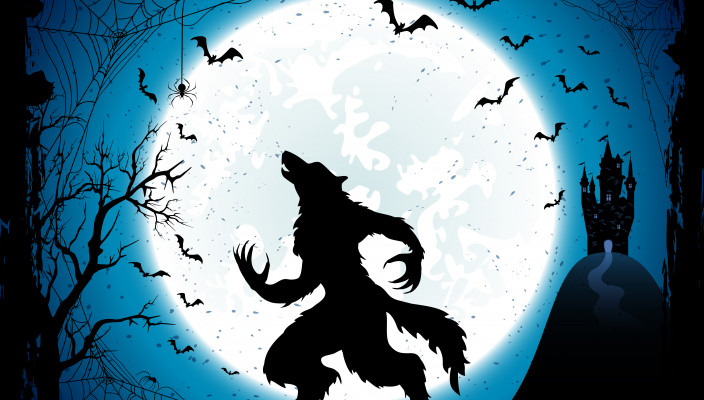 Some ideas people have of Werewolves have been skewed by the fantastic cult classics Teen Wolf 1, and Teen Wolf 2.  Unfortunately, the Werewolves that are part of the real world don't play on high school basketball teams and surf on top of vans.  They are veracious carnivores looking to devour anything in its tracks and you need the tools to deal with these ultimate predators.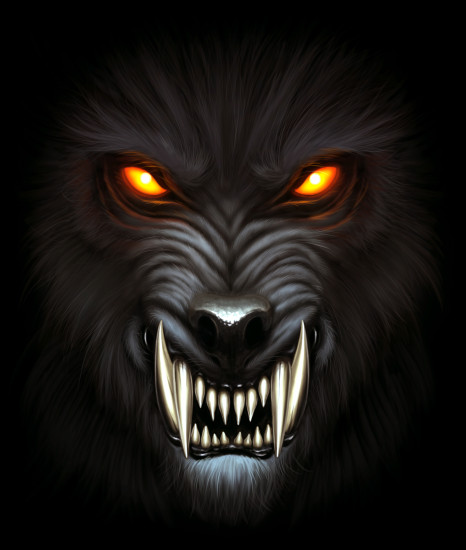 First things first when battling a werewolf, SILVER BULLETS.  There is no known other way to permanently defeat this foe without them.  Unfortunately, you can't just go down to your local 7-11 and pick up a handful them, and you can't trust eBay for something so crucial.  No, you must forge your own.  Use grandma's jewelry, your kids coin collection, anything with silver and melt it into the perfect Werewolf stopper.
Scout out the forest, the dense city blocks, and the dark alley way with the THD Thermal Binocular.  Record video and capture photos directly to your micro SD card so you can prove to your friends and authorities that you aren't going insane.
Long ago are the days when a Werewolf hunter only had a small one shot Dillinger or bolt action 22 where they were scrambling and fumbling to constantly reload and aim that one shot perfectly.  You now have a high capacity, long range AR15 at your disposal.  For this great rifle you need a great night vision unit to be able to operate in the dark, because when have you ever seen a werewolf in the day time?
If it's one thing a Werewolf is sure to give off, other than the stink of week old Taco Bell meat, it's a lot of rage heat, and this heat is perfectly picked up by the heat seeking night vision camera by FLIR.  Place this in your backyard and will be sure to detect and display any tiny differences in heat, not light.  So, even if no light is available or there's too much light the camera will display clear infrared imagery.  Whether it's your neighbor's annoying Chihuahua or an eight feet tall Sasquatch you'll detect it instantly.
Attach this blinding LED Searchlight to the front of your car or to the side of any structure and blast the unaware animal-human with a disorienting 12,000 lumen CREE LED, and if you really want to mess up its day, use the disorienting turbo-strobe.
Stronger and tougher than a 3 month old piece of beef jerky that has been sitting behind your couch – this full body protection guarantees supreme protection during close encounter battles with the razor sharp teeth and claws of the Werewolf.  This armor is also ultra-light – allowing for nimble counter-strikes with your many weapons.
The 300 Spartans that took on the hundreds of thousands of the Persian Empire did so with round metal discs of shields – and at least according to the movie, they did pretty ok.  Now imagine if they had the Armor Express Raider, not only would you be able to trounce a Persian hoard, but stopping a Werewolf from sinking its teeth into you shouldn't be a problem.
This camo doubles as both a cover for the trap hole you have dug and also as an invisibility cloak for you to avoid detection, making you become the hunter instead of the hunted.
Being part man and part wolf gives the monster half of the instincts of each.  You can easily use those wolf instincts to your advantage with the Ultimate Game Call.  Where a human might be enticed by a double espresso latte, the wolf part will be drawn to the call of a weak rabbit as delicious meal.  Get the drop on it with a combination of your camo net and game call.
Honorable Mentions:
Guns jam and silver bullets fall to the ground, in a panic you need to buy yourself some time – that's where the double sided throwing axe comes in.  Lop off a limb, chop some fingers – they grow back but will delay the Werewolf's attack.  With a blade made from 1075 high carbon steel it is virtually indestructible and will retain its chopping edge for a long time to come.
Mace might not seem to be the strongest of tools to use against a 350lb beast that is pure solid muscle, but the general rule for mace is if it has eyes then it can be blinded.  Temporarily take out the Werewolf's most valuable sensory organ, and it may buy you some time in close quarters combat to attack with impunity.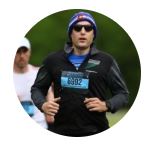 Latest posts by Scott Bredemann
(see all)
Related Posts
« Top 10 Vampire Hunting and Protection Gear Top 7 Haunted House (Paranormal) Detection and Deterrent Products »